How to Create a Cozy Cottagecore Vibe in Your Home This Winter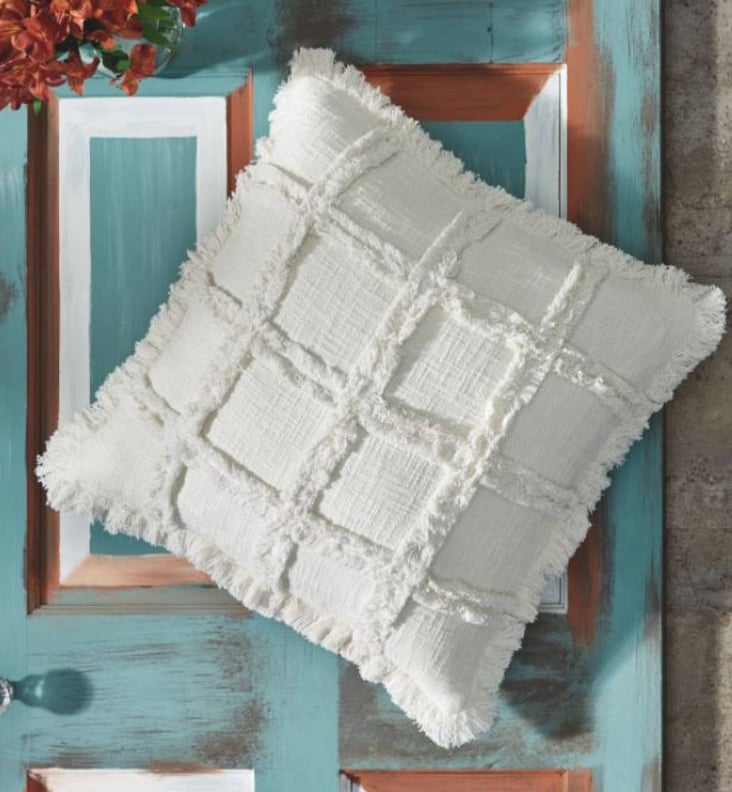 Ashley
Ashley
As POPSUGAR editors, we independently select and write about stuff we love and think you'll like too. If you buy a product we have recommended, we may receive affiliate commission, which in turn supports our work.
Picture this: it's early December, snow is drifting through the crisp air, smoke twisting from the chimney of a cute little cottage in the woods where inside, you're holed up with a great book and a mug of warm tea. Sounds pretty cozy, right? While most of us don't have a cottage IRL, what we do have is the ability to create that same comfortable, warm feeling in our own homes through "cottagecore" decor — no matter their size or location.
The key is to emphasize comfort through handmade items, pleasing textures, old-fashioned patterns, and natural materials. Ahead, find nine items — some decorative, some functional, some both — that make your place the coziest spot around.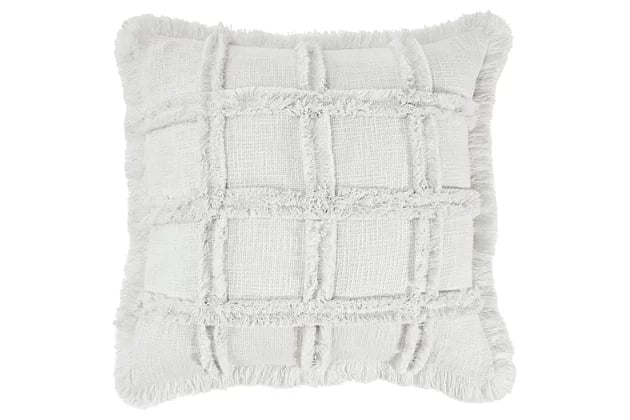 Henie Pillow
A classic duck-cloth pillow gets a textural boost thanks to the embroidered fringe of this Henie Pillow ($40). In goes-with-everything ivory, it's the perfect cozy-comfy accent for bedrooms, loveseats, or any other place where you regularly spend a few hours curling up with a good book.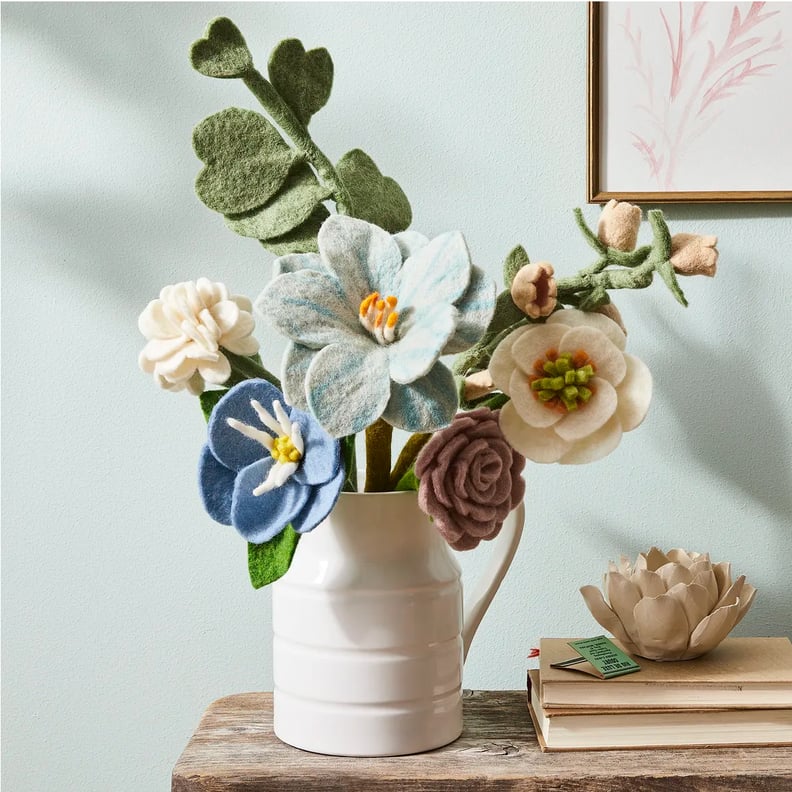 Eucalyptus Bouquet
Love the look of flowers but don't love the moment when they begin to wilt? Invest in a different kind of faux blooms. Stitched by hand of felted wool, this Eucalyptus Bouquet ($125) will "live" forever.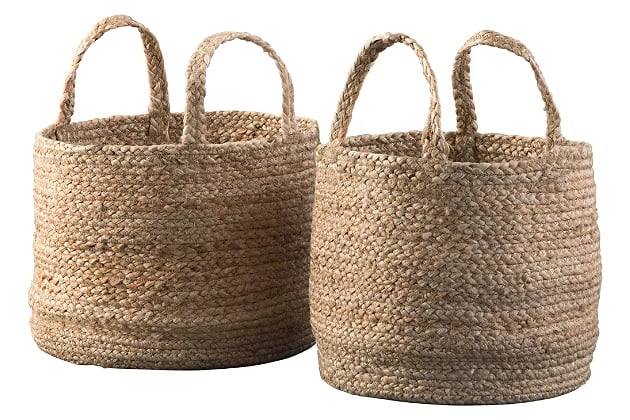 Brayton Baskets
You're an adult now; time to invest in storage that looks suitably grown-up, too. This set of two Brayton Baskets ($50) is a good-looking, well-priced option that functions as a hiding spot and as decoration. Crafted from jute, the handled baskets have a natural, rustic charm.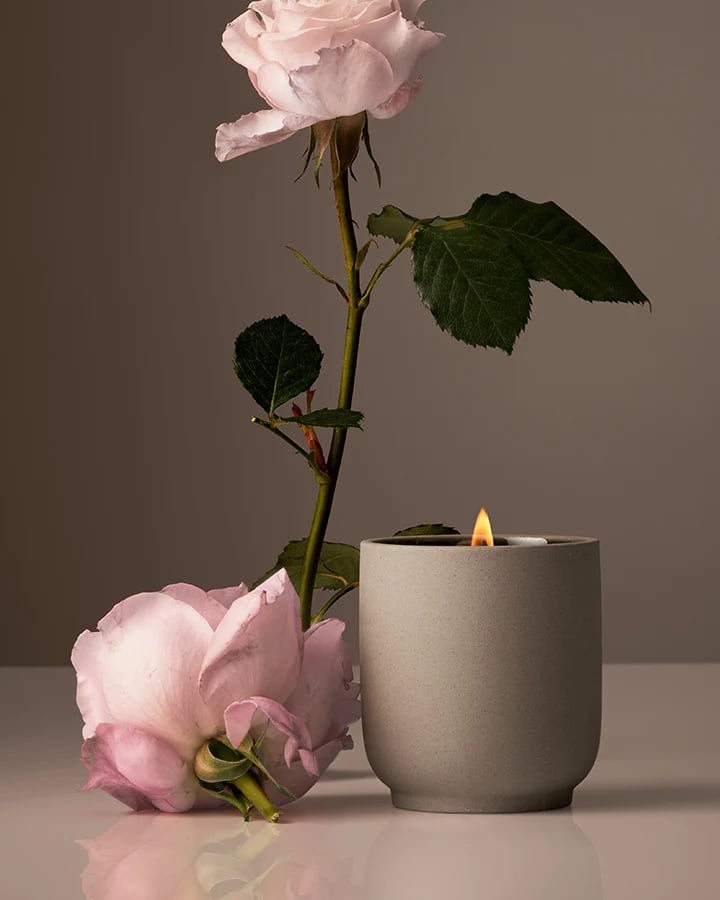 Homecourt Steeped Rose Candle
An elegant interpretation of a freshly cut flower, this Homecourt Steeped Rose Candle ($60) scents a room with roses (and just a touch of vanilla). And unlike candle jars that loudly flex their brand name, the kiln-baked clay vessel is quietly sophisticated.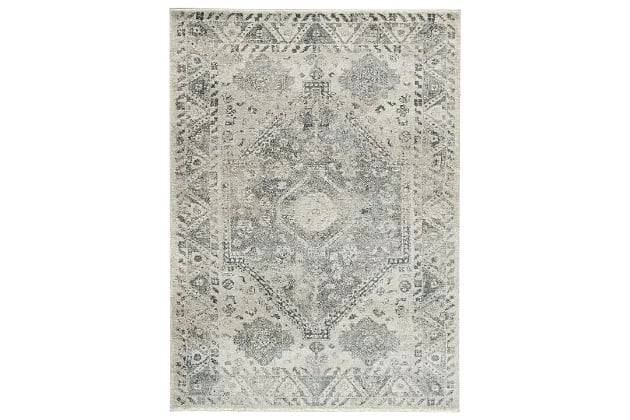 Precia 7'10" x 10'6" Rug
A traditional medallion rug never goes out of style, as the pattern of this Precia 7'10" x 10'6" Rug ($400) proves. Woven with a mix of cream and gray tones, the plush pile feels soft underfoot; add a thick rug pad beneath for even more comfort.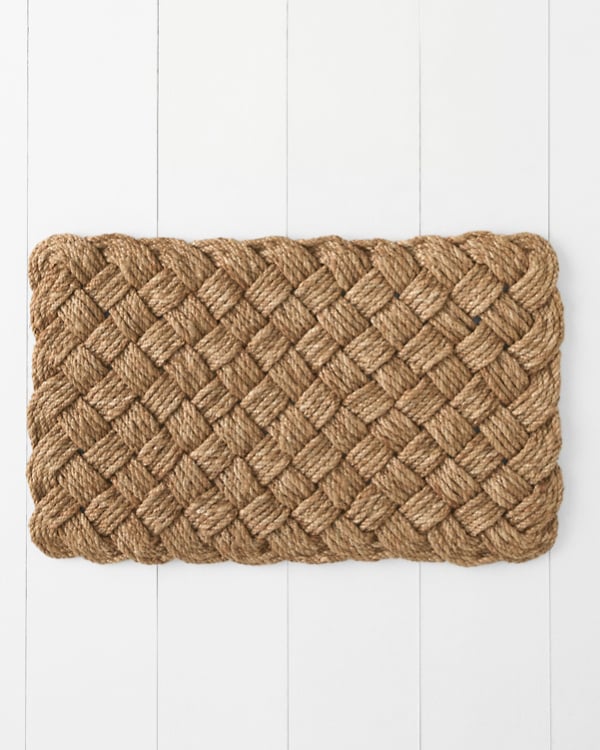 Braided Doormat
This simple jute Braided Doormat ($59) has a substantial, thick weave that somehow comes across as sturdy and quaint at the same time.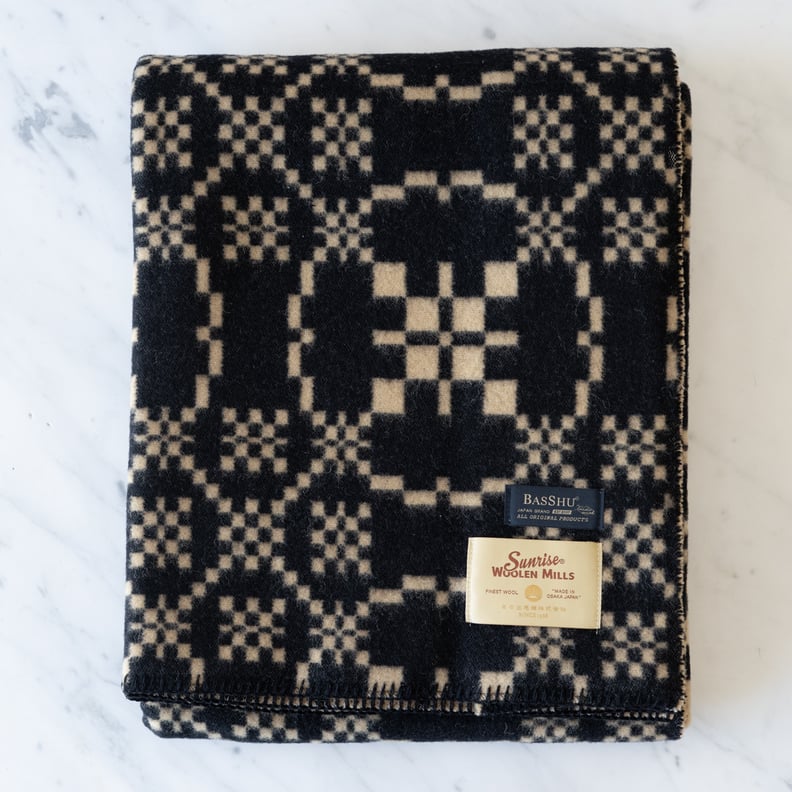 BasShu Jacquard Wool Blanket
Made in Japan using a traditional technique, this thick BasShu Jacquard Wool Blanket ($349) sports a pattern inspired by early-1800s Americana. And since it's made of thick, fluffy wool, it's lightweight while being incredibly warm — just the thing to have on hand for a chilly winter night.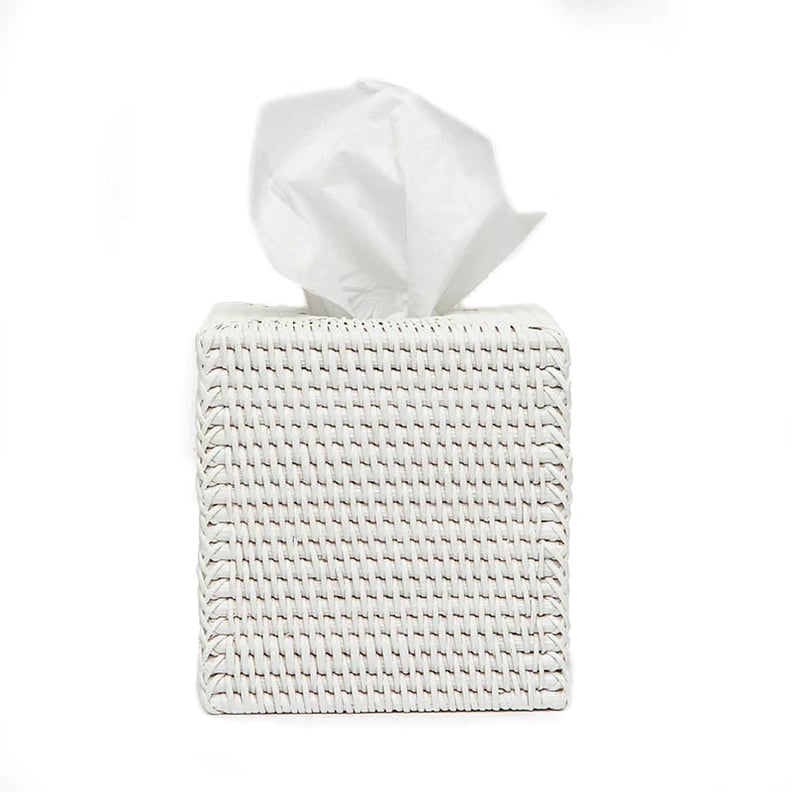 Watch Hill Tissue Box Cover
Made of natural rattan and colored with organic dyes, this Watch Hill Tissue Box Cover ($98) is one of those decor investments that will always make a room feel more finished.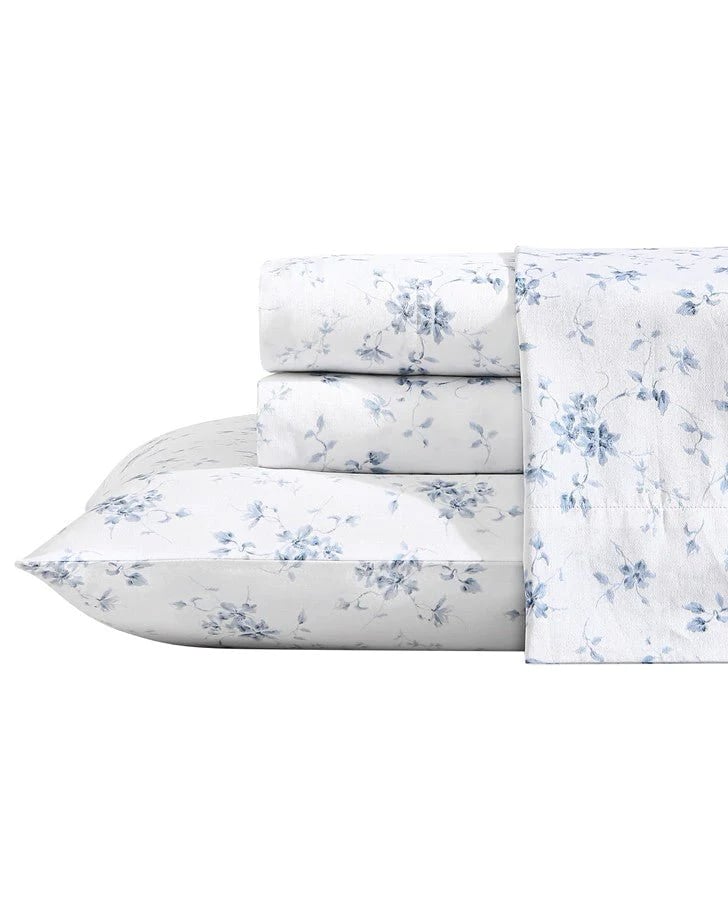 Laura Ashley Garden Muse Sheet Set
Swap out plain sheets for a floral pattern, as found in this Laura Ashley Garden Muse Sheet Set ($80). It's got a real "cottage in the Cotswolds" vibe that is endearingly old-fashioned and sweet.