Dakota Johnson's Midcentury-Modern LA Home Is a Relaxing Escape From the Busy City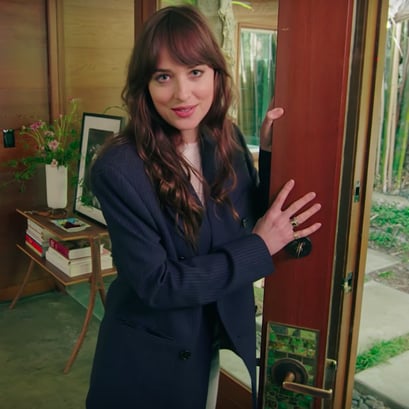 Surrounded by greenery and flooded with natural light, Dakota Johnson's Los Angeles home looks like a breath of fresh air in a busy city. The High Note actress recently opened her doors to Architectural Digest for a tour of her California abode that's featured in the magazine's April 2020 issue. She affectionately describes the structure as her "tree house" with its blooming plant life, both on the exterior and interior. Can we move in already?
Dakota's home is used to housing Hollywood stars, since she purchased the property from American Horror Story's Ryan Murphy four years ago. It was her first major buy with her Fifty Shades of Grey paycheck, and four years later, she has filled the midcentury-modern home with her favorite photography, music, books, and vintage furniture for an overall serene feeling. Watch the video above to see her tour, then keep reading to check out more photos from inside her home.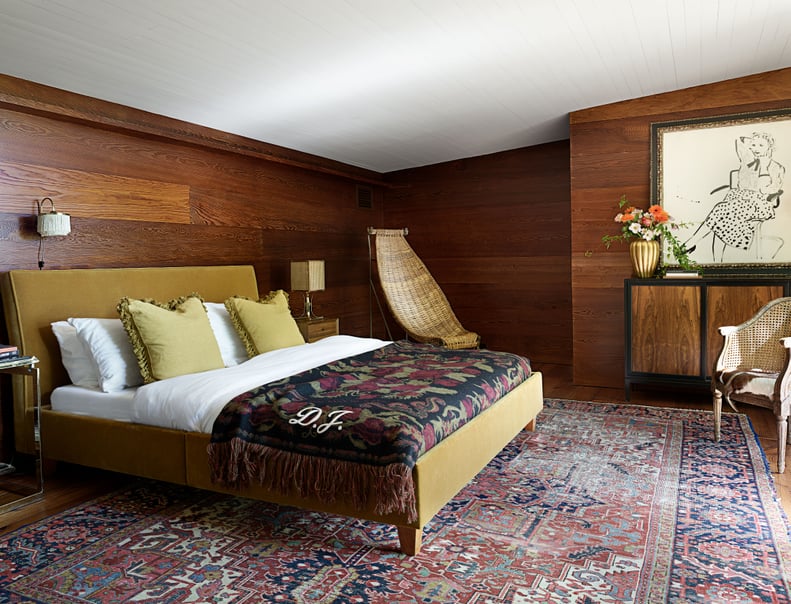 The Master Bedroom in Dakota Johnson's LA Home — With a Personalized Gucci Throw!
Watch Dakota Johnson's LA Home Tour