Turn Your Home Into a French Pied-à-Terre With These Decor Accents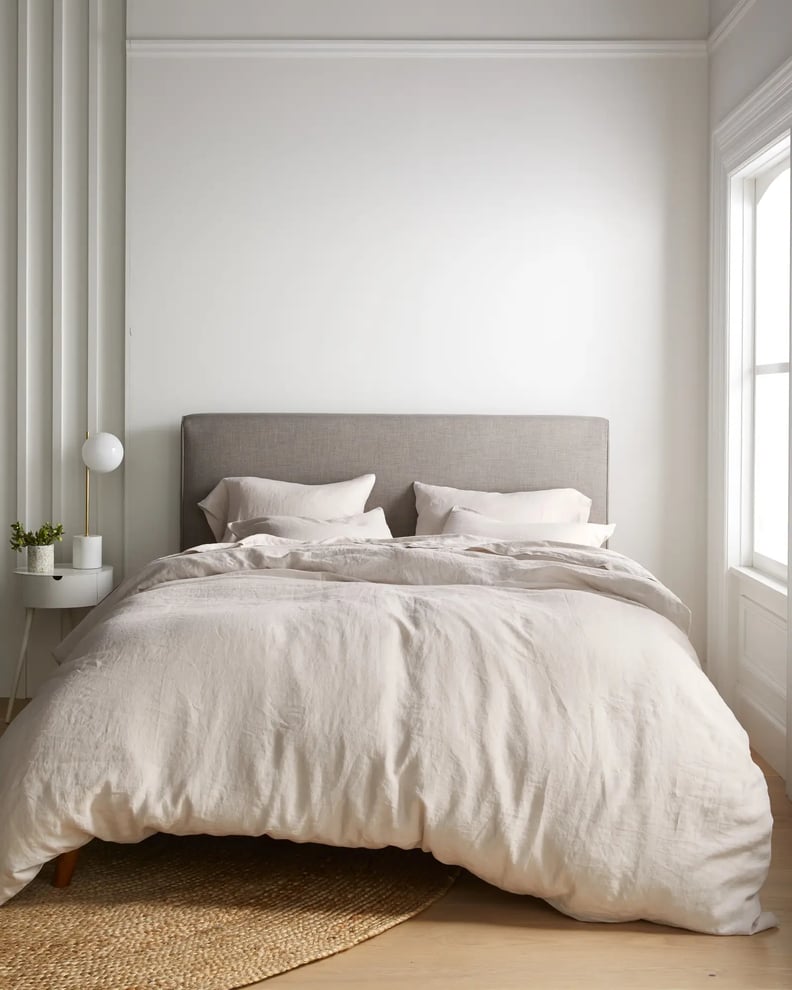 Ashley
Ashley
As POPSUGAR editors, we independently select and write about stuff we love and think you'll like too. If you buy a product we have recommended, we may receive affiliate commission, which in turn supports our work.
Raise your hand if you'd like a Parisian apartment of your own. Doesn't have to be huge, of course — just a little pied-à-terre where you can fall asleep watching the Eiffel Tower do its midnight thing, then wake up to the smell of croissants wafting from the boulangerie below your apartment. Really, is that too much to ask?
OK, so maybe a second home in Paris isn't in the cards for most of us, but that doesn't mean we can't borrow some interiors inspiration from our friends in France. We've been doing it for a while, if you think about it. That antiqued brass scroll mirror you've seen everywhere for the past few years? Très Français. Vintage, mismatched plates at a dinner party? Also very French.
To help you channel French style no matter where you live, we've assembled some simple tips based on the simplicity and chicness of French interiors. Think: less "Tournée du Chat Noir" poster, more "tiny art gallery tucked away in the Marais" vibes. Scroll through for inspiration, advice, and — of course — le shopping.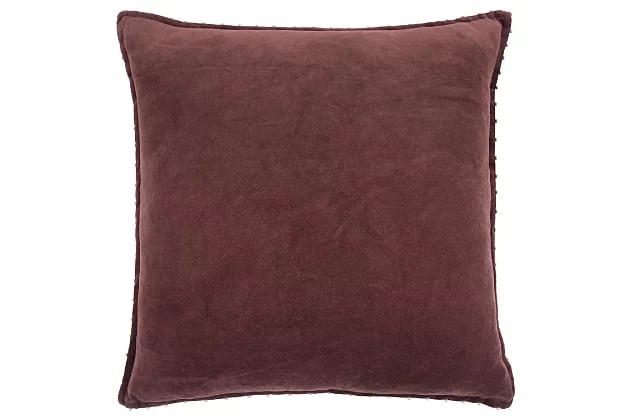 A Velvet Throw Pillow
To make your space feel more French, avoid the urge to decorate with anything that literally says "France" or "Paris" on the surface. Instead, curate your items like a chic French person would, with an eye on quality and details. For example, this Rizzy Home Solid Bead Trimmed Throw Pillow ($48) feels luxurious and sophisticated thanks to the rich burgundy tone and pearlized bead accents at the edges. It's the throw-pillow equivalent of the LBD, since it goes with almost everything and is neither too casual nor too formal.
A Plush Rug
The City of Light gets its glow in part from the Lutetian limestone used to construct grand apartment buildings and landmarks such as the Louvre. This creamy gray stone reflects light beautifully, and you can bring the same concept into your space by choosing a rug with a slight sheen. This hand-knotted Jake Arnold Chiltern Rug ($1,498) has the hallmarks of Parisian luxury: a plush pile, light-catching qualities, and a blush-meets-beige tone that looks beautiful against creams, beiges, and jewel tones. Another smart and affordable floor-covering option? An antique rug — especially if it's well-worn.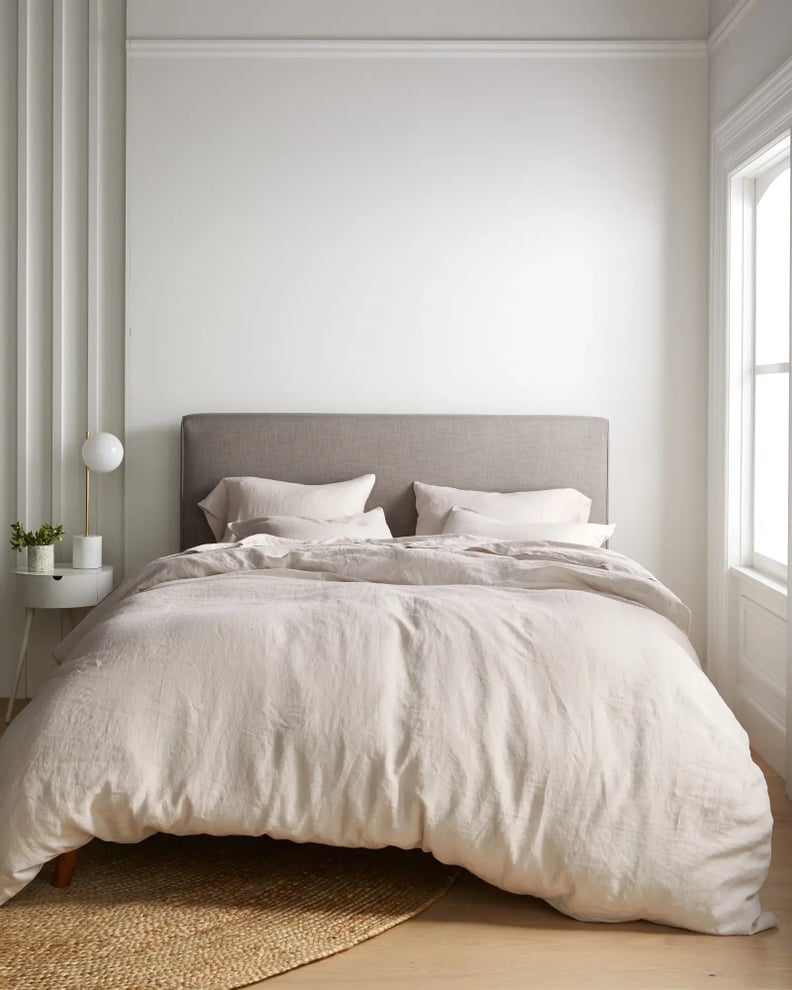 Linen Bedding
For bedding, you can certainly lean into an ornate Baroque style or a Provençal vibe, but if you ask us, linen bedding is the way to go if you want to evoke a low-key French feel. Linen is breathable and durable, and it looks even more attractive when it's crumpled. This Quince Linen Duvet Cover ($140) is made with European flax linen, a high-end fabric that wears beautifully.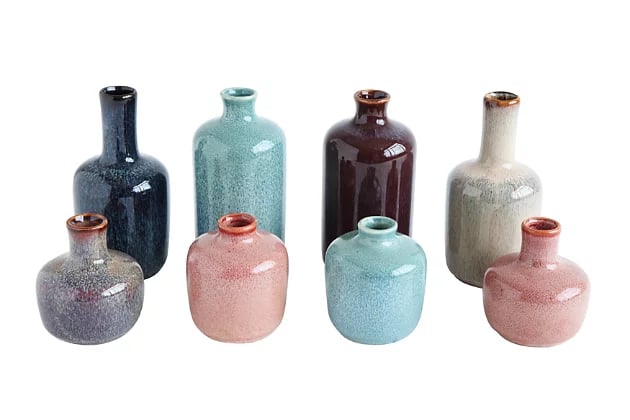 Vases and Vessels
Stylish Parisian apartments have decorative items, but they don't embrace mismatched clutter. Even in a maximalist space (such as Coco Chanel's apartment), every item connects with the others in some way to create a unified look. Here's one way to pull together a space: look for vases in a variety of shapes and colors that play off one another. This set of Stoneware Vases ($36) features a reactive glaze that makes each piece look like a handmade vintage treasure you unearthed at the famous Les Puces flea market. You don't need to display all eight in the same room at the same time, but they all go together, so you can mix and match as you see fit.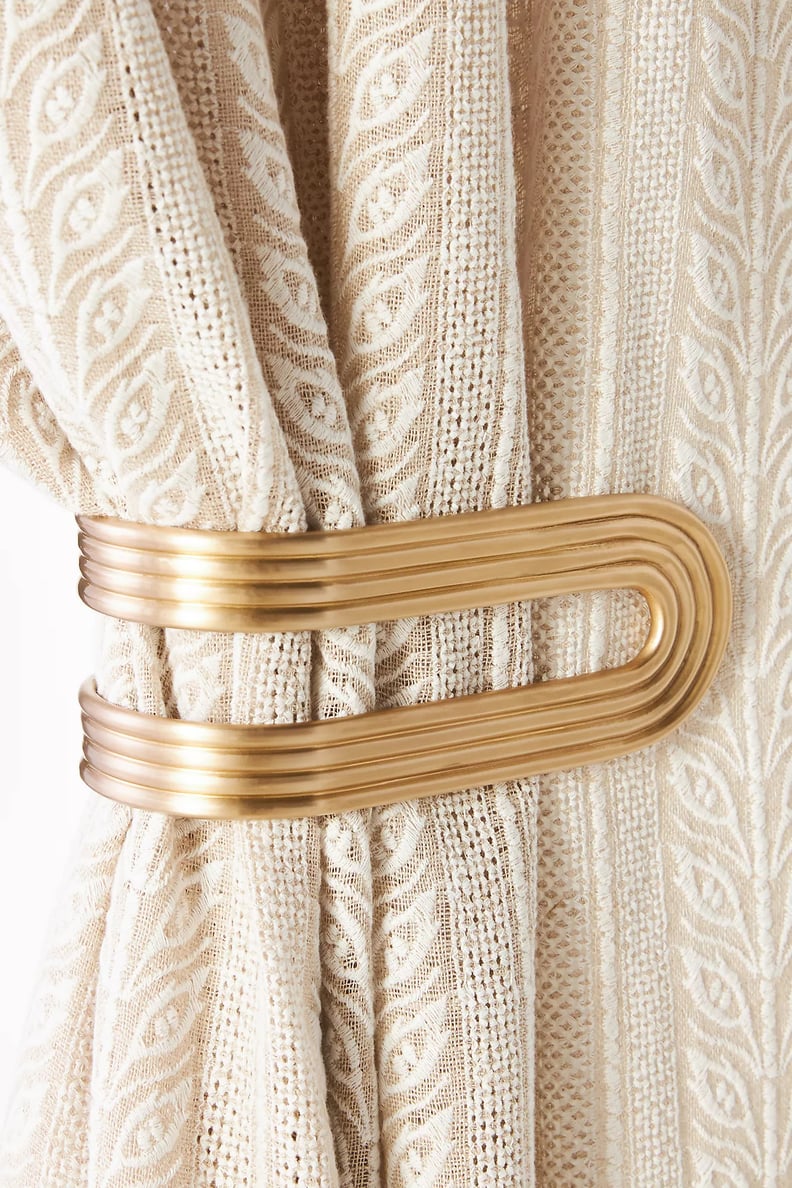 Drapery Details
We all dream of having sweeping Haussmann floor-to-ceiling windows, but most of us don't have them — and that's fine. You can still create drama by hanging a curtain rod high (which creates an illusion of tall ceilings) and adding brass hardware. The curve of this Laura Tieback ($38) evokes art deco, and it's shiny without being flashy.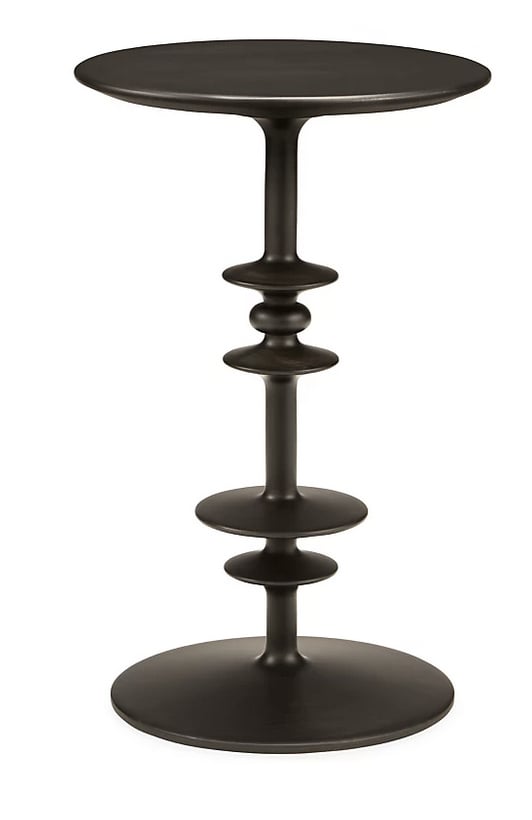 High-Quality Furniture
One way to make your space look more French is to mix modern and vintage furnishings — with a focus on quality over quantity. The philosophy is that it's better to have one beautifully crafted table or chair that you love, rather than a room full of "meh" pieces. Since most of us collect our furniture piece by piece, it's worth saving up for a well-made item you'll cherish for years. This Parks End Table ($429) fits the bill; made of solid wood, it has a sleek charcoal finish that looks less stark than straightforward black.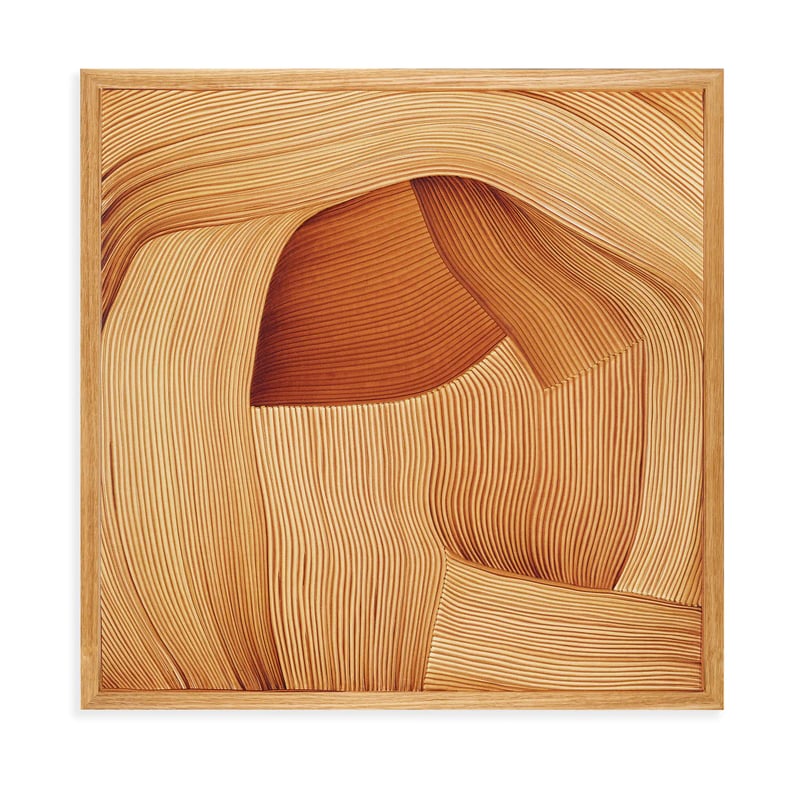 French Art
Instead of putting up a poster of the Eiffel Tower, why not invest in a print by a contemporary French artist? This abstract Drawing 13 print ($95 unframed; $395 framed) is by Ronan Bouroullec, a designer and artist whose work is part of the permanent collection of the Centre Pompidou. It doesn't get much more French than that.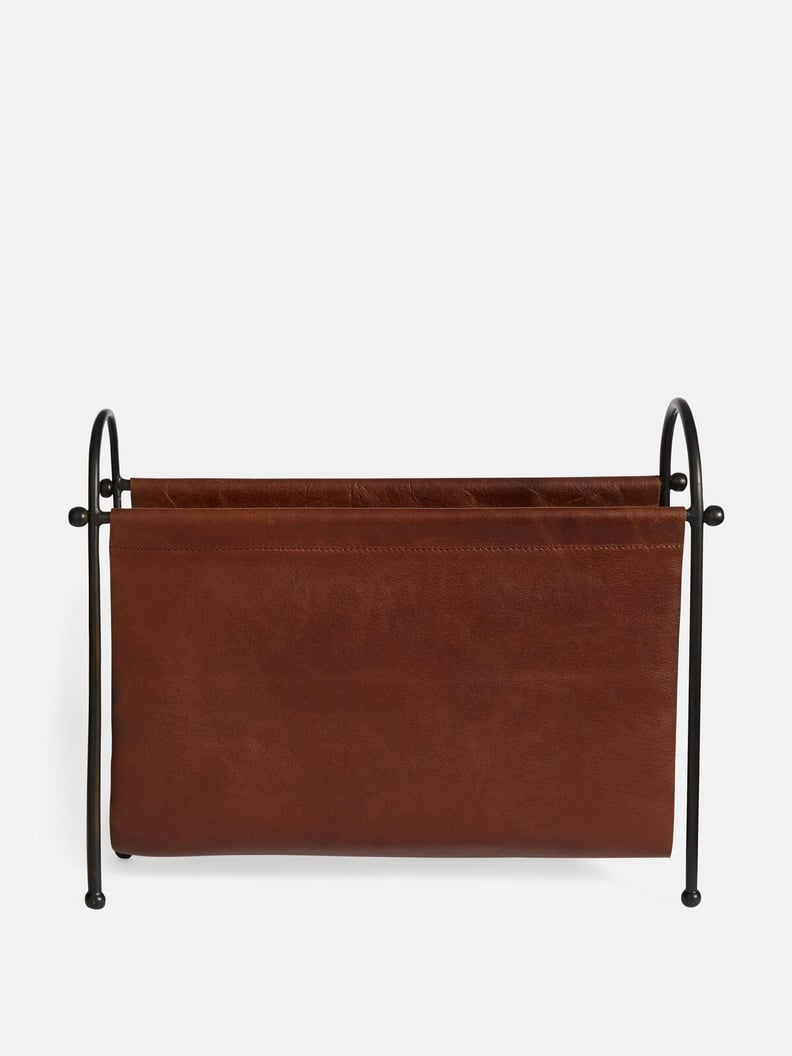 Something Old-Fashioned
You're going to need a place to store your issues of Vogue France, and this gorgeous leather-and-brass Meard Magazine Rack ($229) is worthy of the task.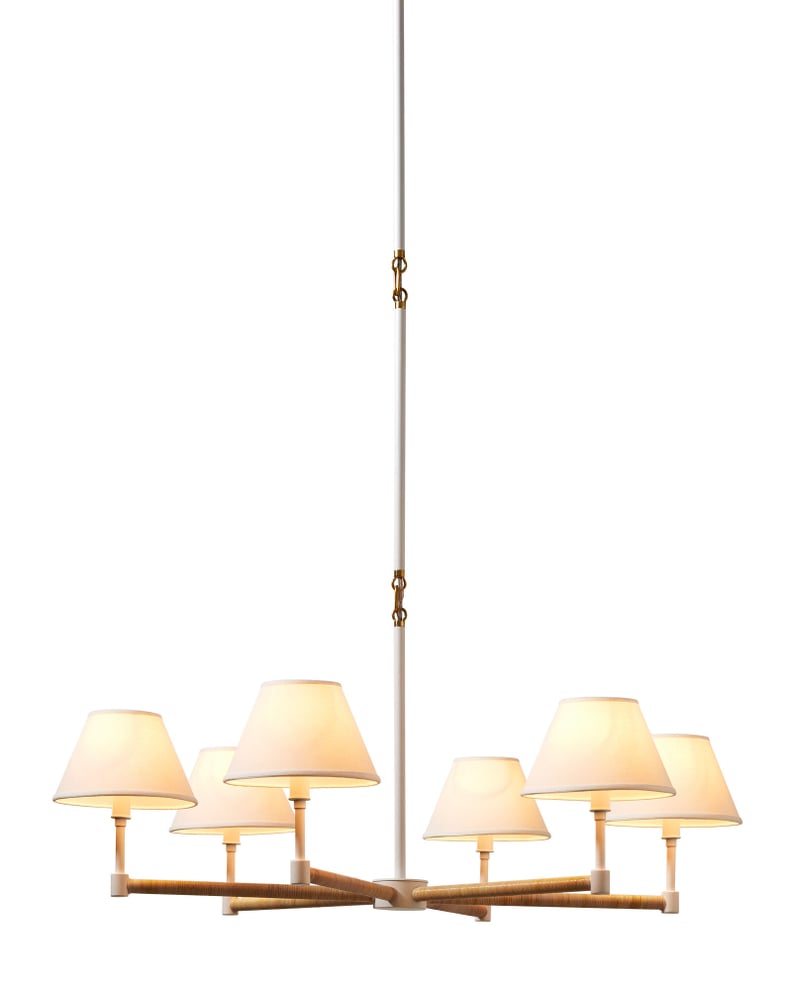 Statement Lighting
A statement chandelier is quintessentially French; the question is, which style do you prefer? Classic crystal chandeliers are always elegant, especially if they're antique, but if your style leans more modern, don't sleep on this Petite Friture Vertigo pendant — it's been a mainstay of French interiors for a decade. For a timeless option with a twist, you can't go wrong with the soft ivory shades and rattan detailing of this Larkspur Chandelier ($1,298). It's not quite vintage, not quite contemporary, yet it's classic enough that you won't tire of it.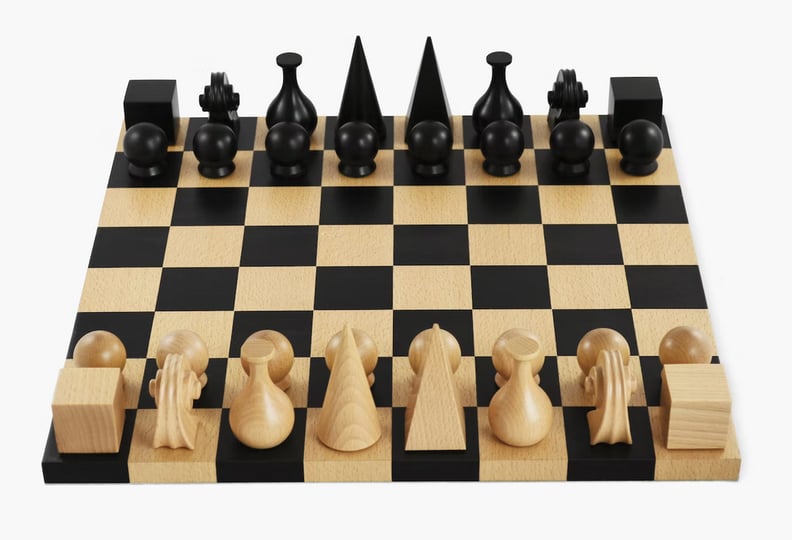 Man Ray Chess Set
Finally, if you actually own a Parisian pied-à-terre, you might as well outfit it with a chess set designed by one of the city's most famous Surrealist artists. One-hundred-and-two years ago, Man Ray designed this Chess Set ($780). Display it or use it for game play; either way, it's a real IYKYK item for Francophiles.