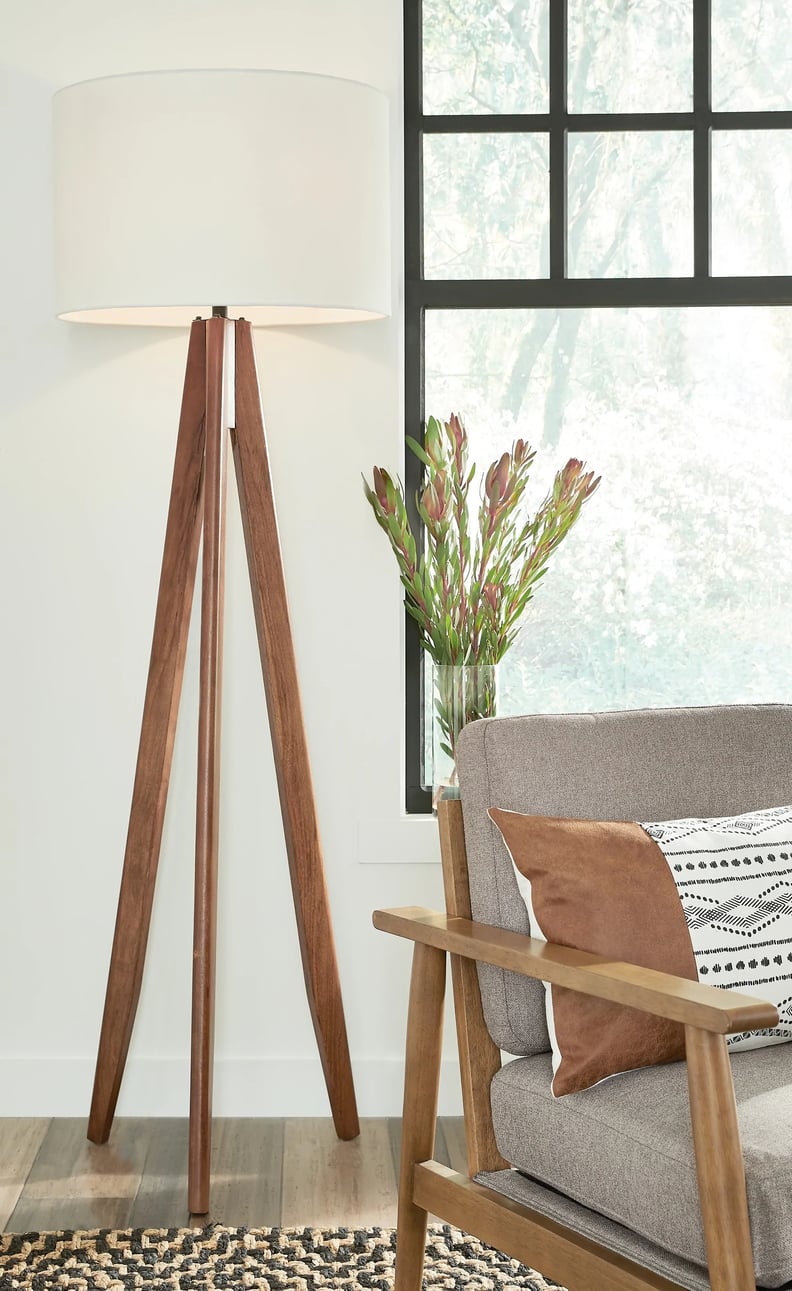 Ashley
Ashley
As POPSUGAR editors, we independently select and write about stuff we love and think you'll like too. If you buy a product we have recommended, we may receive affiliate commission, which in turn supports our work.
When putting a room together, it's easy to focus on the big stuff: furniture, rugs, window treatments. But lighting, above all, sets the ambiance of a space — and a well-designed lamp can be a design moment in and of itself. When you're looking for lamps, think about their function (i.e., how will you use the light?) and what they'll bring to your room from a decorative perspective.
True, it does take a little extra time to consider how a lamp will fit among your other furnishings, but when it all comes together, you'll be glad you didn't rush the process. Need a little inspiration? We've found nine lamps that will elevate your entire space, from tiny table lamps to dramatic floor lamps. Scroll through to find your favorite.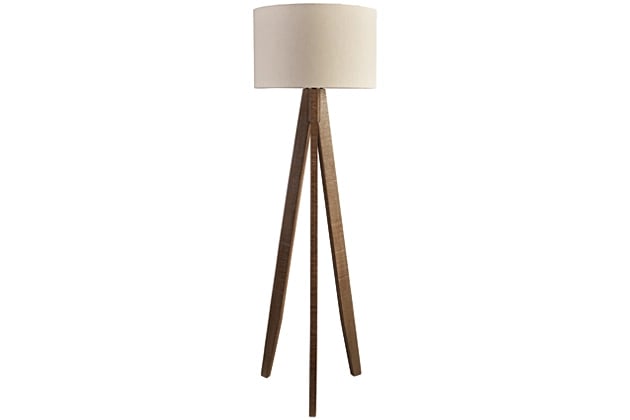 Dallson Floor Lamp
A tripod floor lamp always commands attention, and the thick wood legs of the Dallson Floor Lamp ($510) stand out more than most. The wood is rough sawn, leaving saw marks throughout the material to bring out the beauty of the antiqued finish. A substantial drum shade filters light beautifully, bringing a warm glow to the living room or bedroom. It all adds up to a statement piece you'll appreciate for years.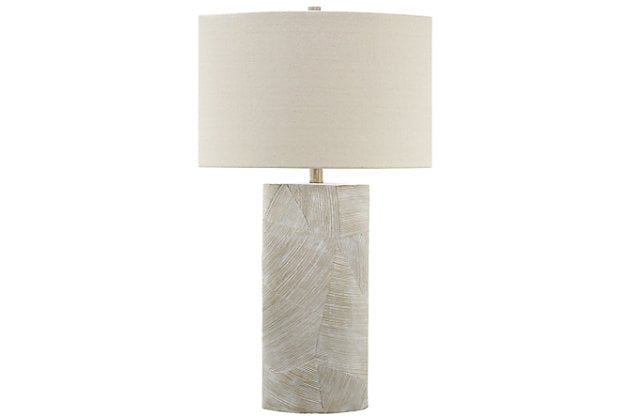 Bradard Table Lamp
This low-profile Bradard Table Lamp ($100) has a clean, timeless silhouette — along with a cool twist on the surface of its resin base. The ivory background is accented by a brushed texture that reads as rustic or artistic, depending on how you style the lamp's surroundings. It's a great option if you're seeking something beyond a basic lamp but don't want to get too trendy with your choice.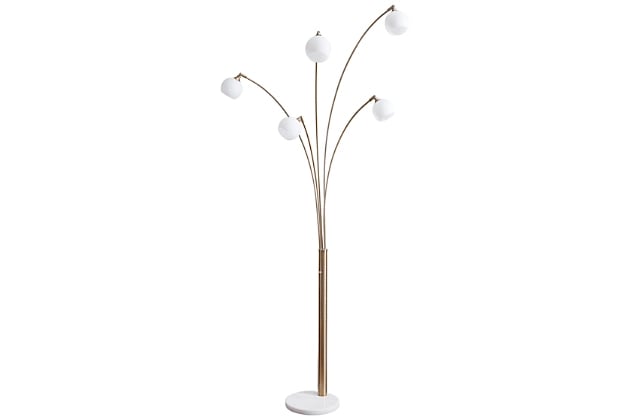 Taliya Arc Lamp
The most impressive thing about this Taliya Arc Lamp ($230, originally $300) is its chameleon-like ability to complement a surprisingly vast array of interior styles. If you're into Danish modern, the arcing silhouette of the five light poles will fit right in with your teak furniture. Feeling a glam '70s vibe? The champagne metal finish is spot-on. And if you like a clean, contemporary look, you can't go wrong with the ivory glass shades and marble base. Best of all, it's equipped with a dimmer, so you can set whatever mood you like.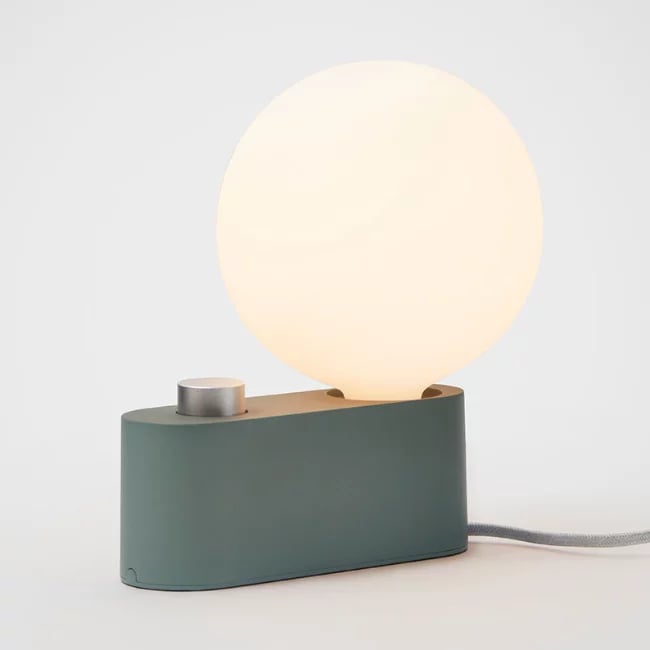 Tala Alumina Lamp
You don't run across a silhouette like this Tala Alumina Lamp ($190) every day. Vaguely reminiscent of an old-fashioned camera and flash, this table lamp can also be mounted on the wall to cast its warm, dimmable light.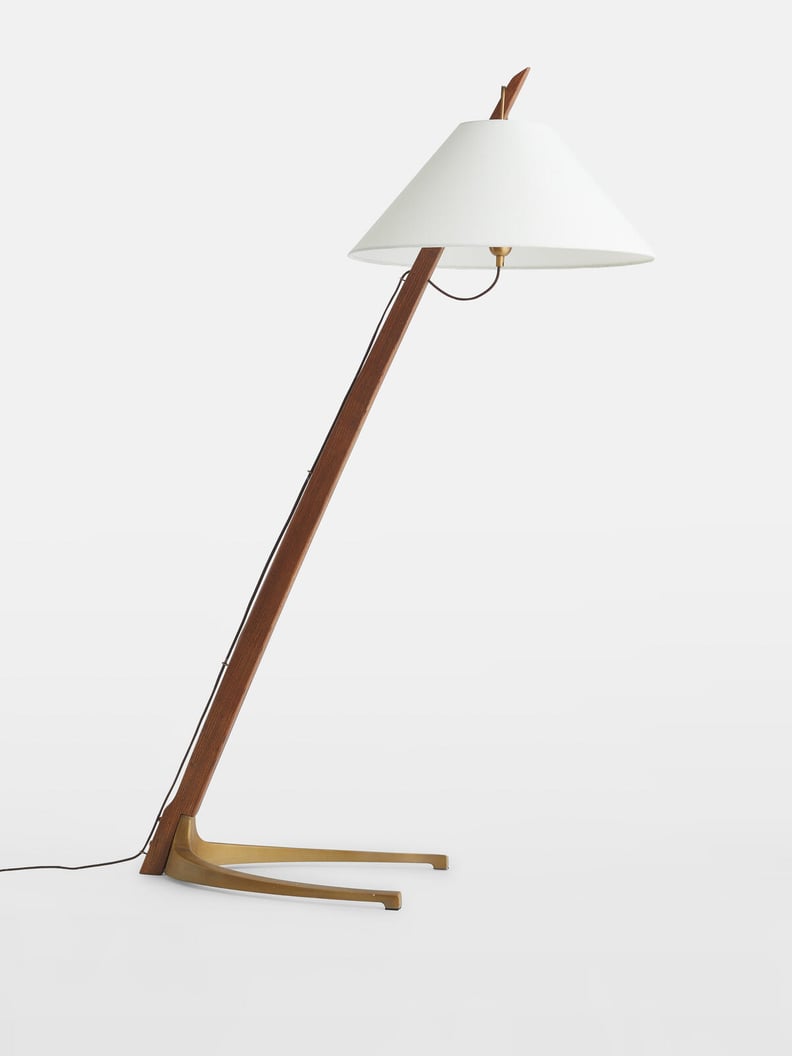 Amara Floor Lamp
A steep angle makes this Amara Floor Lamp ($795) a dramatic option for the living room or bedroom. Crafted from solid oak and antiqued brass, it sports a simple fabric shade for a sleek, sophisticated moment.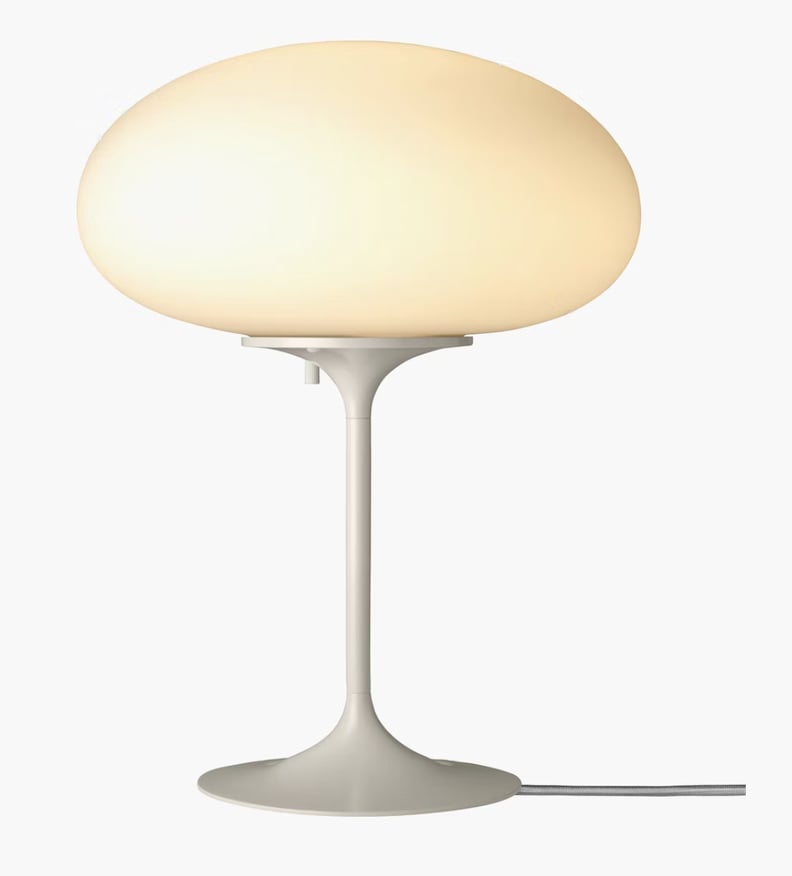 Stemlite Table Lamp
Into the mushroom-lamp trend but craving a lamp that isn't already everywhere on Instagram? This Stemlite Table Lamp ($745) was dreamed up by Bill Curry, the designer who happened to create the original mushroom lamp decades ago. A huge hit in its heyday, its iconic space-age silhouette looks just as good now as it did back in 1962.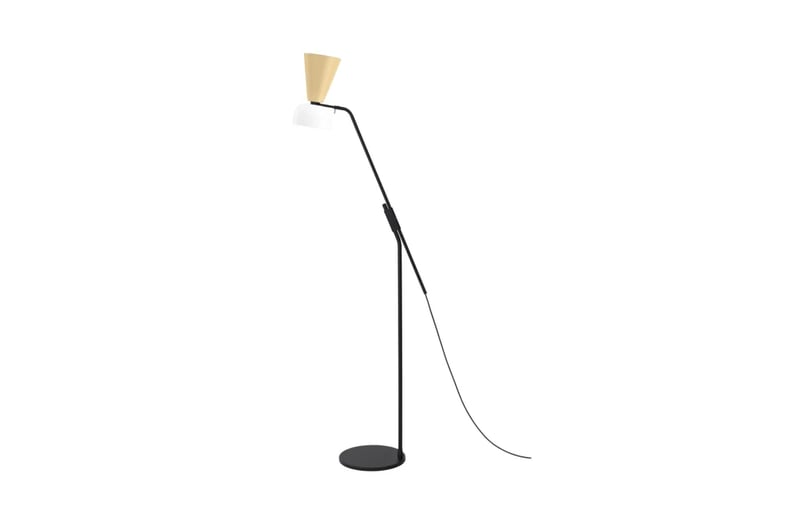 Alphabeta Lamp
Sometimes you need focused light, but other times, you want ambient light. You don't have to choose with this Alphabeta Lamp ($849). The Italian-made floor lamp is modular, with eight shade shape options in a variety of colors — so you can create exactly the look you want.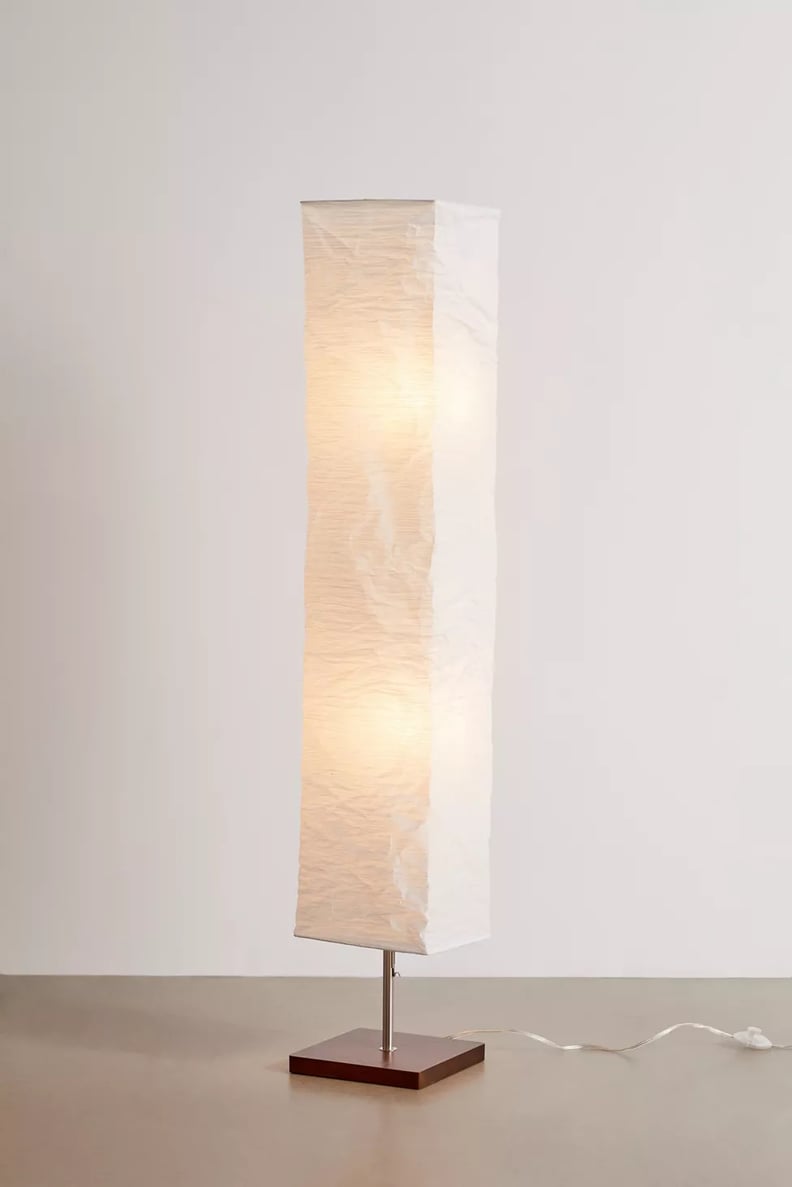 Dune Floor Lamp
Maybe you're daydreaming about the expensive Noguchi floor lamp but your bank-account balance exists in a different reality. Good news: this Dune Floor Lamp ($139) has a similar lantern silhouette, but it's literally one-tenth of the price.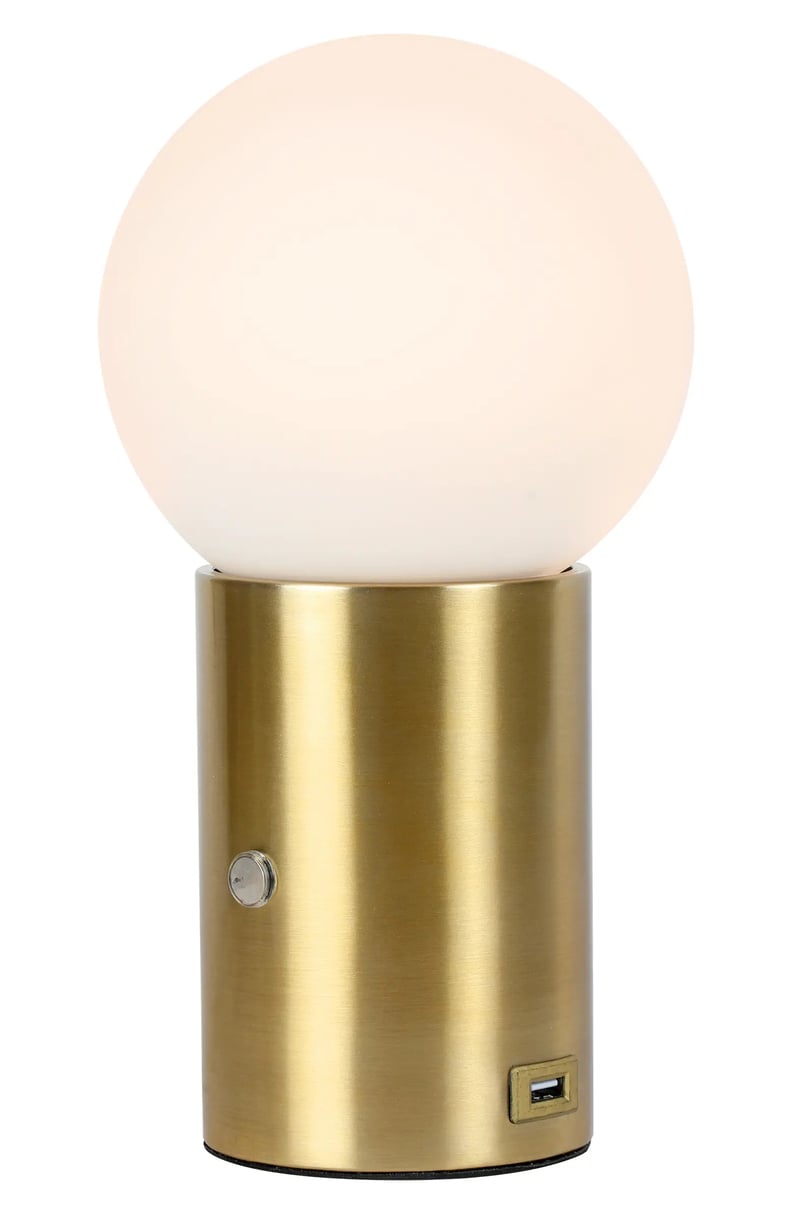 Kai LED Table Lamp
Though this brass-finish Kai LED Table Lamp ($59) has a small footprint, it gives off an impressive amount of light — and with a touch-button dimmer and integrated USB port, it's a great option for the bedside table.