Do away with boring closet doors! One Kings Lane's special-projects editor, Megan Pflug, shows us how to make a transformation.
Good design is all in the details, so what's a girl to do when faced with lackluster doors? Never fear! Adding architectural upgrades reminiscent of a chic European pied-à-terre couldn't be easier. With two faux-plaster ceiling medallions and a quart of paint, I gave a pair of hollow-core bifold (read: boring) closet doors a new life. Keep reading for the step-by-step guide to this simple DIY update.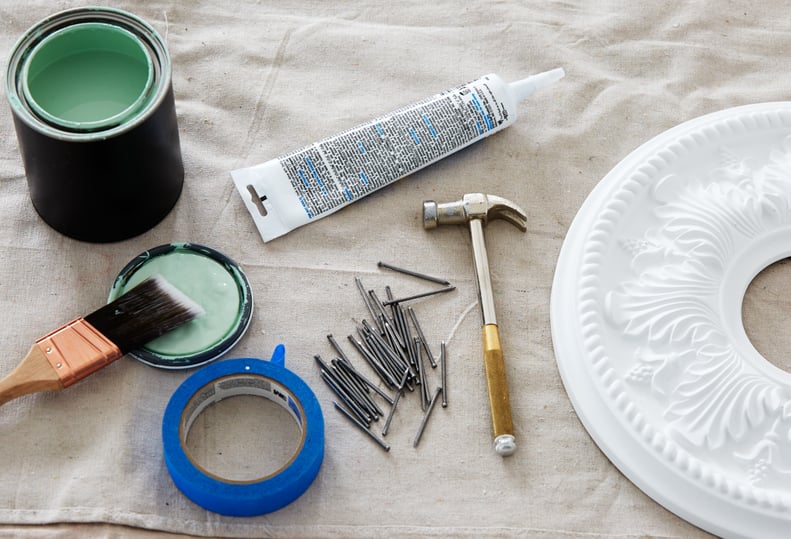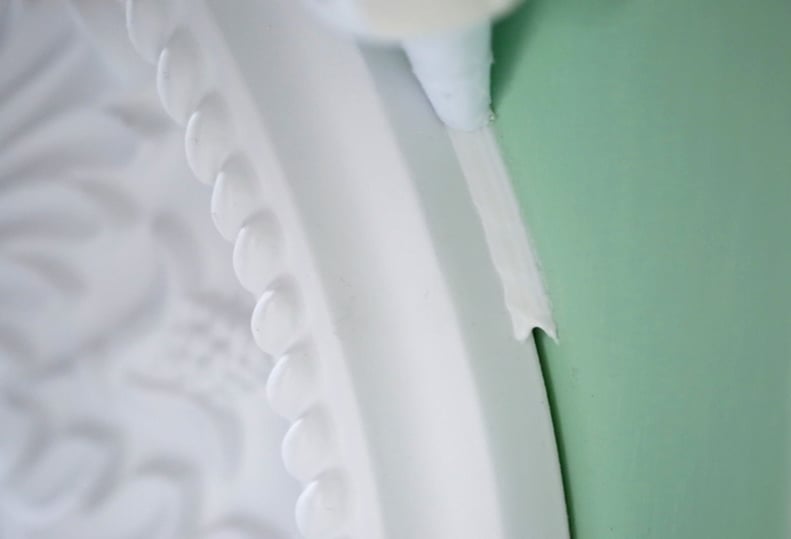 Step 1: Secure the Medallion
To ensure the medallion is centered, use a tape measure to find the center of your door before you hammer it in place. To attach the medallion, use two nails, one at the top and one at the bottom. Depending on the thickness of your doors you might want to use a shorter nail, especially for closet doors, to prevent it from going all the way through.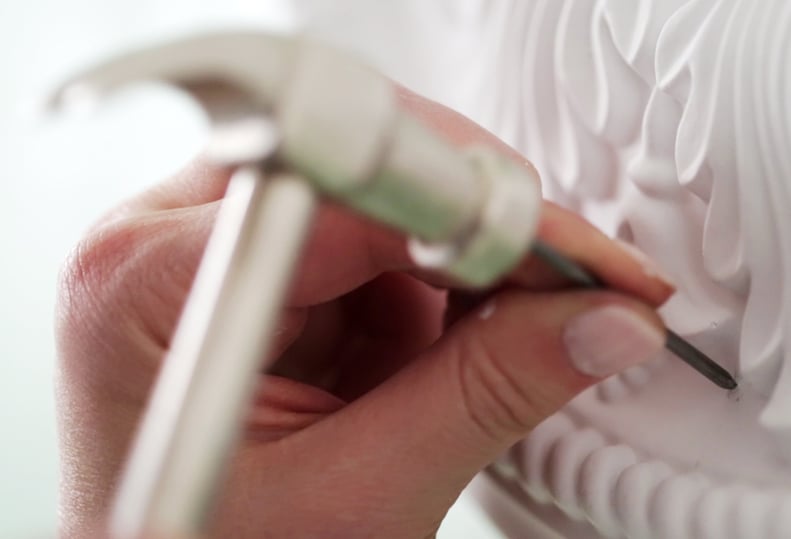 Step 2: Seal the Edges
Next, I applied a bead of paintable caulk to fill the seam between the medallion and the door all the way around the edge. To smooth out the surface of the caulk I ran my finger along the wet bead, wiping the excess onto a paper towel.
Tip: Cutting the tip of the caulk applicator at an angle will help you get an even application.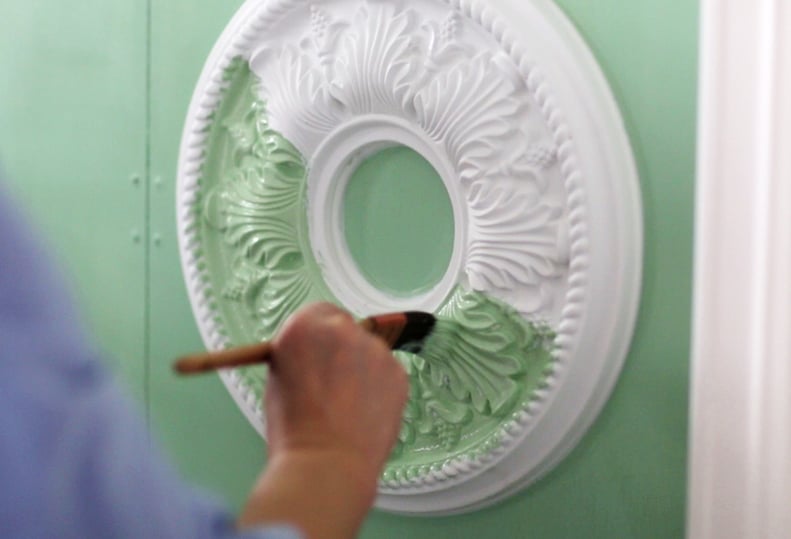 Step 3: Paint
Once the caulk is dry it's time to paint! For most doors one quart of paint is more than enough to do the job. I like to use semigloss paint because the finish is washable and more forgiving of surface imperfections than high-gloss paint. A 1-1/2" paintbrush makes painting all the little details of the medallion a snap.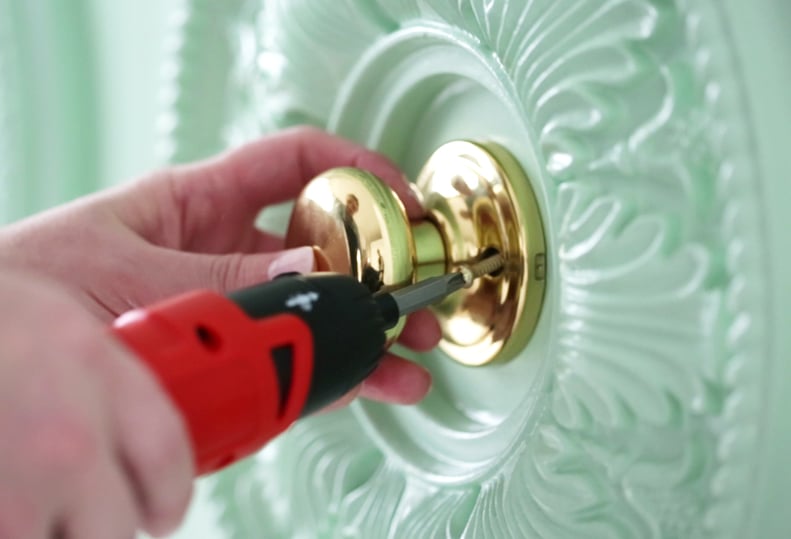 Step 4: Attach the Knob
To finish, I installed a dummy knob in the center of each of the medallions. These nonworking knobs simply screw into the surface of the door and act as handles, allowing you to open and close the door. And there you have it, simple as 1, 2, 3, 4… plain closet doors transformed.