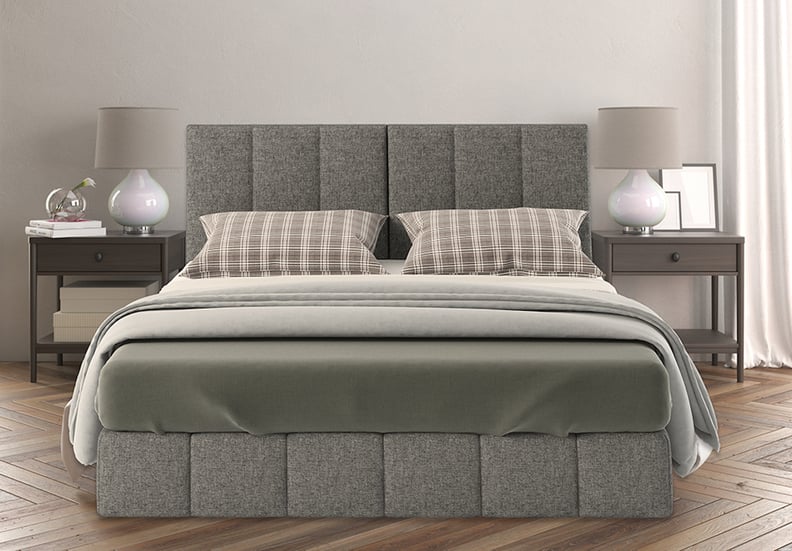 Elephant in a Box
Elephant in a Box
Every editorial product is independently selected by our editors. If you buy something through our links, we may earn commission.
As someone who loves furniture, decorating, and moving, I can tell you, I've owned a lot of bed frames. I recently moved, and was on the lookout for something new. This time around, I had one requirement: something functional. I'm planning on moving again soon, and I wanted something easy to take apart and put back together. Behold, I found the Elephant in a Box Bed ($399). It stuck out to me for many reasons: firstly, it's genius design.
The brand initially gained recognition for its popular sofas that come in a box — think the Casper of sofas. Its newest bed frames have the same concept, and that's what sold me. To me, nothing is easier than a compact, quick, and easy setup. I ordered mine with the matching headboard ($199), and couldn't be happier with the experience.
The trust test was putting it together, and it passed with flying colors. It's made with an accordion style base that simply stretches out and you attach its side boards. Then you place a top on it, and then a cover to hold it all together. There's even an easy-to-watch instructional video which made it even more seamless. While this setup might sound minimal, it doesn't lack in strength and quality. The brand boasts that the bed frame can hold up to 8,000 pounds, and while I don't come close to that, I can tell you it feels sturdy enough to jump on.
All in all, this is a purchase I'd make again, but luckily I won't have to because it's made to last.
Lastly, this bed frame is actually affordable. When I was shopping, so many options in similar styles, and with more stressful setups, were at least double the price. All in all, this is a purchase I'd make again, but luckily I won't have to because it's made to last. For my next move, all I have to do it is take it apart, and put it back in a box. Easy and convenient, what else could you ask for? Keep reading to shop its separate pieces.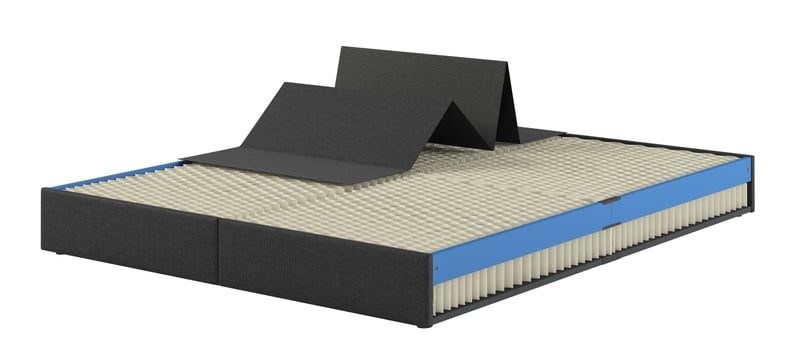 A Supportive Bed Frame: Elephant in a Box Bed Base
The Elephant in a Box Bed Base ($399) has a supportive accordion style base that expands when you open it. All you have to do is then attach the side panels and the top cover. My favorite thing is that unlike other easy-to-put-together furniture, it's actually easy to take back apart, too.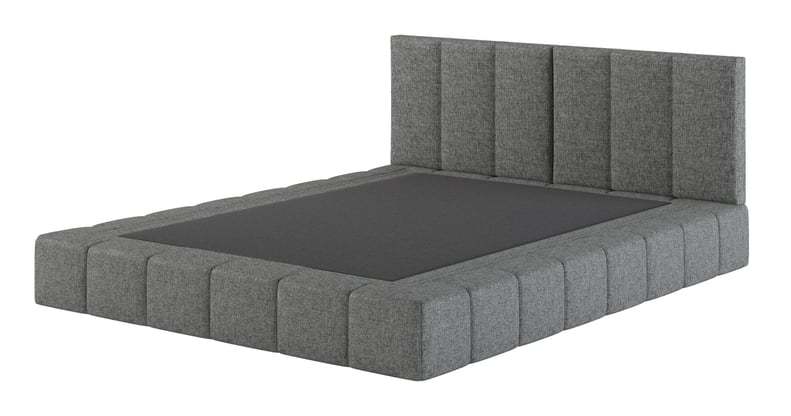 An Affordable Headboard: Elephant in a Box Headboard
If you want more than just a bed base, then make sure to get the matching Elephant in a Box Headboard ($149). You actually mount it to your wall over your mattress, making it the perfect level for you to comfortably sit back and relax on. I love that this is actually an affordable add-on to the bed. Also, if you're already happy with your bed base, you can just buy this on its own.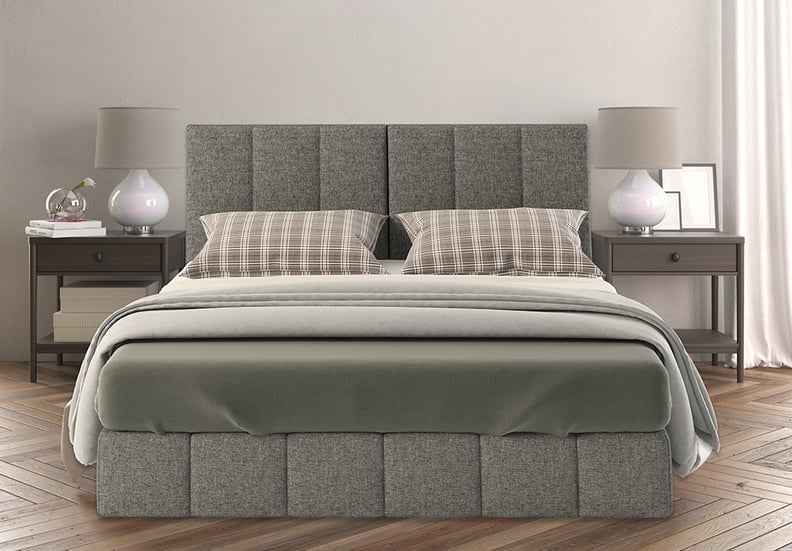 Elephant in a Box Bed Base
Once it's all together, it looks like the above photo. I also love that the sleek and classic look pretty much fits into any decor. If you're sold, than grab the Elephant in a Box Bed Base ($399) for yourself.