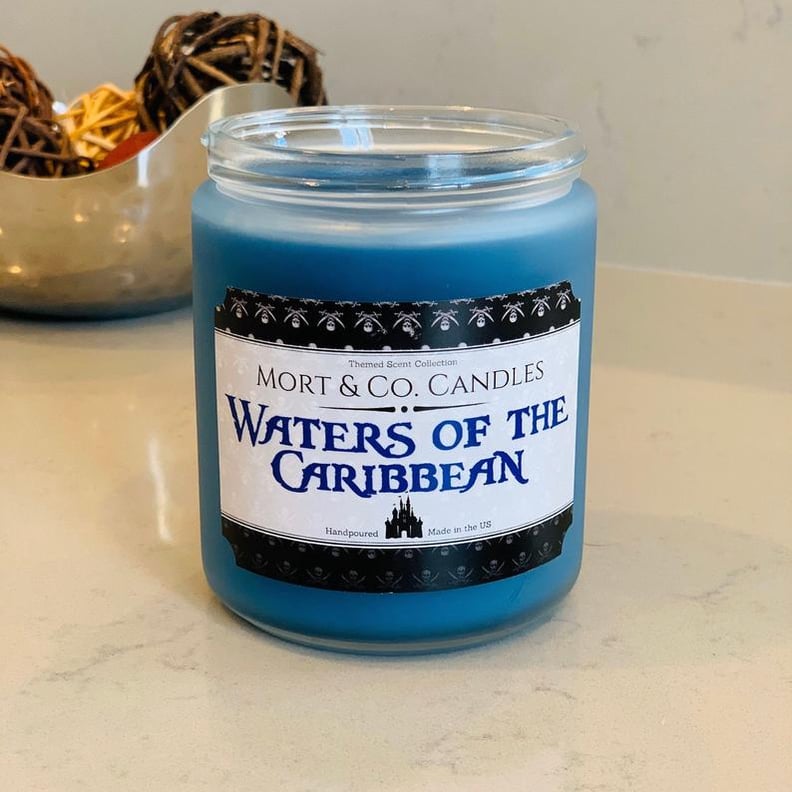 Etsy
Etsy
Every editorial product is independently selected by our editors. If you buy something through our links, we may earn commission.
If a pirate's life is the life for you, please take a whiff of Etsy's "Waters of the Caribbean" candle. Thanks to shop owners Mort and Co, you can get a candle inspired by Disney's Pirates of the Caribbean ride. There's no denying the signature smells that come with the park's rides, and although this specific candle makes no promise of a chlorine aroma, you should be able to detect salty sea air, ozone, citrus, plum, cardamom, amber, and dark musk during its 50-hour burn.
One customer described the candle as "wonderful" while another confirmed it "brings back the wonderful feel of the happiest place on Earth." Yo ho, yo ho, sounds like a relaxing life to me! If you're in the market for another candle to add to your collection, you can shop "Waters of the Caribbean" ($20) on Etsy.