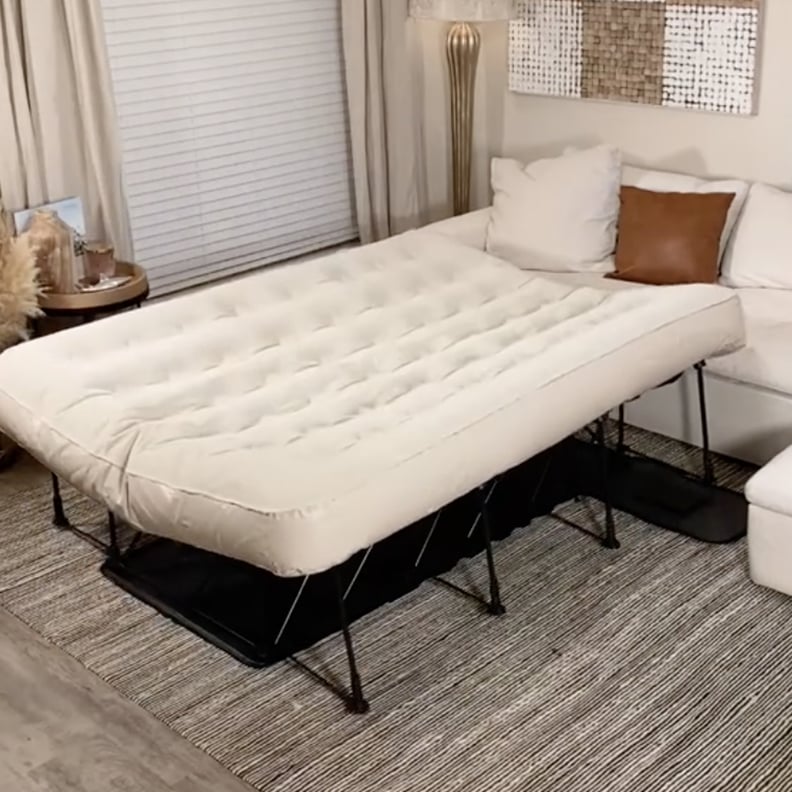 As POPSUGAR editors, we independently select and write about stuff we love and think you'll like too. If you buy a product we have recommended, we may receive affiliate commission, which in turn supports our work.
You know that old-school air mattress curled up in the back of your closet that can barely fit into its bag? Well, go ahead and toss it out the window (just kidding, recycle it please!). TikTok user @Rachel_Meaders has found the most elaborate air mattress of them all, and it requires almost no set-up. The Ivation EZ-Bed Air Mattress, which comes with a built-in frame to make it feel like a real bed, has its own duffle bag with wheels, a built-in air pump, and deflate defender technology that ensures the mattress maintains an ideal comfort level all night long. Not only does this mattress allow you to inflate and deflate it with the click of a button (and does it all in four minutes, at that), but it will also collapse into a rolling duffle bag that's no larger than the bag of a regular air mattress; so you can still store it in your closet, garage, attic, or even the back of your car if you need to.
The Ivation EZ-Bed Air Mattress comes in both twin and queen sizes and is best used in homes that are lacking sleep space (AKA don't bring it camping with you, it's not that kind of air mattress). If you're interested in picking up this magical air mattress technology for yourself, Amazon has this plus a handful of other options to choose from. See all of the foldable air mattresses on Amazon ahead, and prepare for the easiest sleepover yet!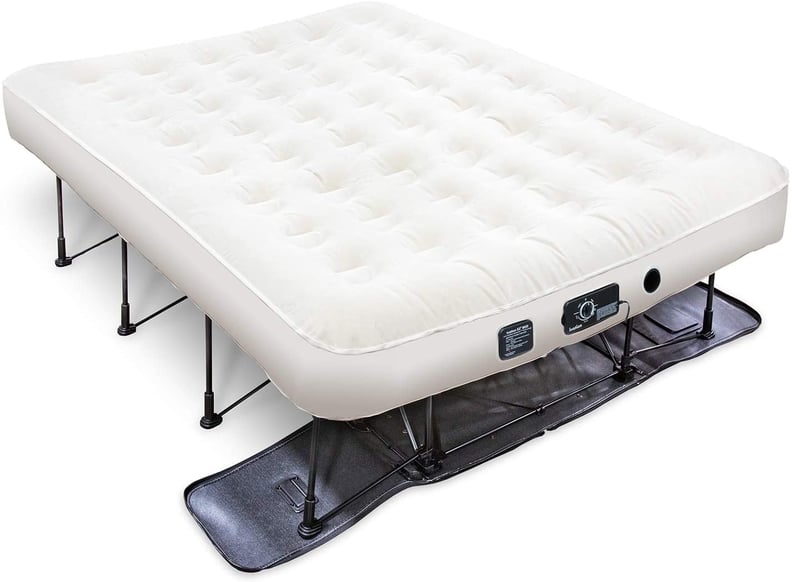 Ivation EZ-Bed Air Mattress With Deflate Defender Technology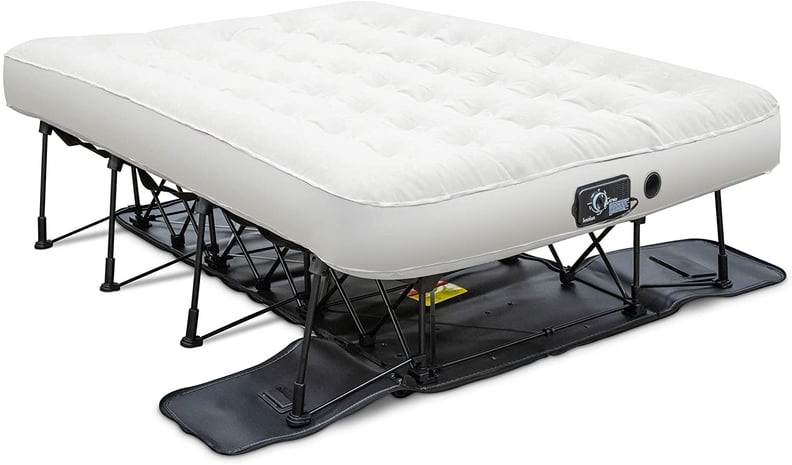 Ivation EZ-Bed Air Mattress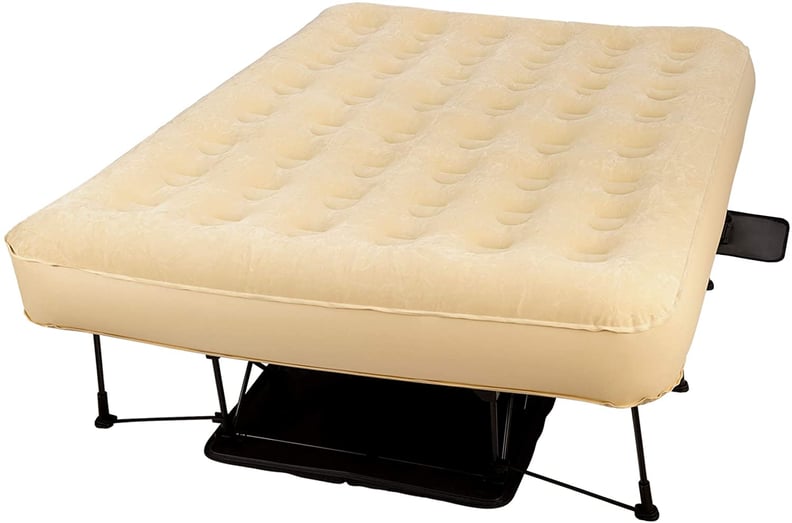 EZ-Bed Air Mattress With Frame and Rolling Case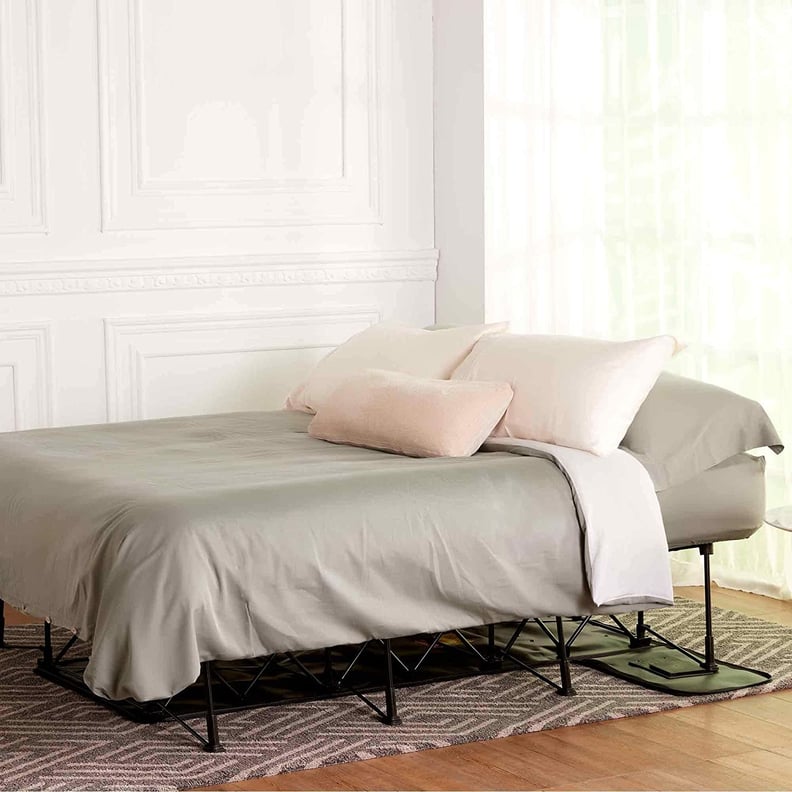 EZ Air Mattress Self-Inflating Air Bed With Built-in Frame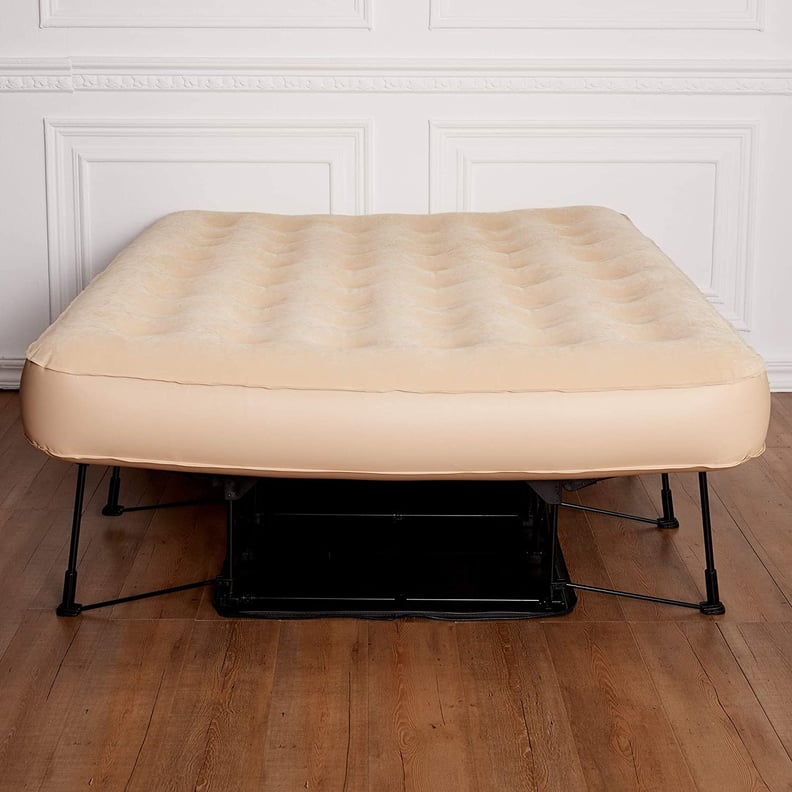 EZ-Bed Air Mattress With Frame and Rolling Case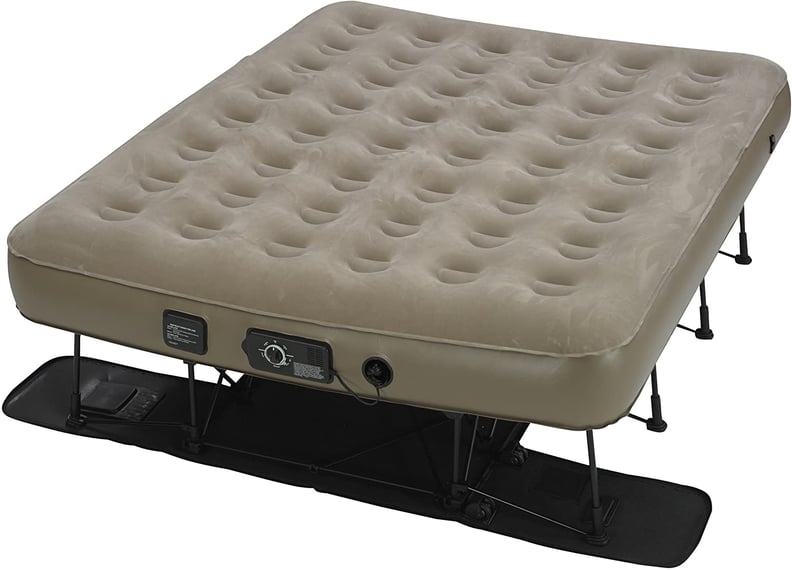 Insta-Bed EZ Queen Raised Air Mattress
EZ Air Mattress Self-Inflating Air Bed