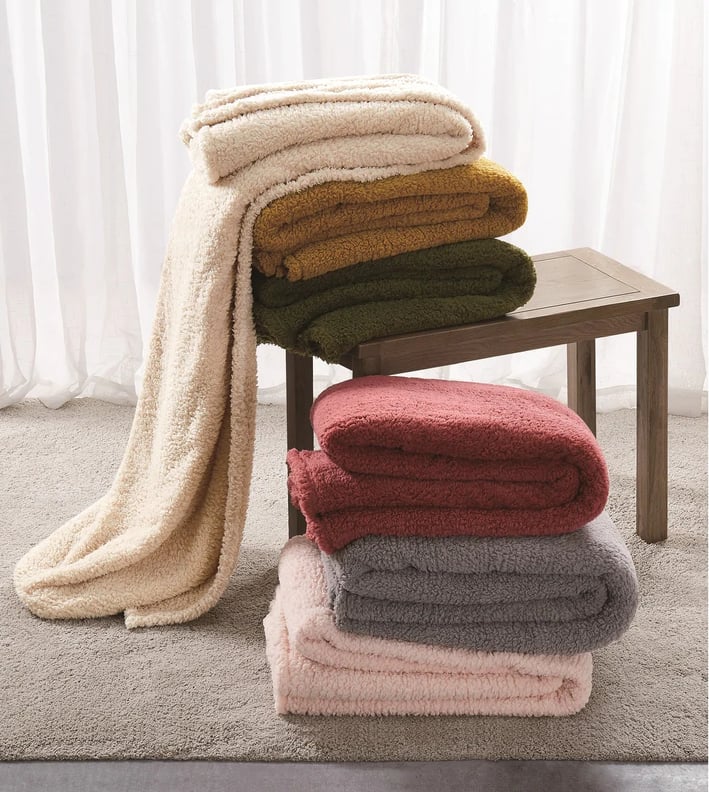 Ashley
Ashley
Every editorial product is independently selected by our editors. If you buy something through our links, we may earn commission.
Feel that? You know, that crispness in the air? That can mean only one thing: cozy season is here. With fall in full swing, we're heading into months and months of cozying up at home, and frankly, we're here for it. Snuggling beneath a fuzzy blanket, curling up with a great book, resting our heads on a fluffy pillow during a Netflix marathon — it's all so simple and satisfying.
To get into the swing of it all, we clicked over to Ashley to see what's in store for those of us who like our blankets soft and our pillows even softer. Read on to see the cozy decor we're adding to cart.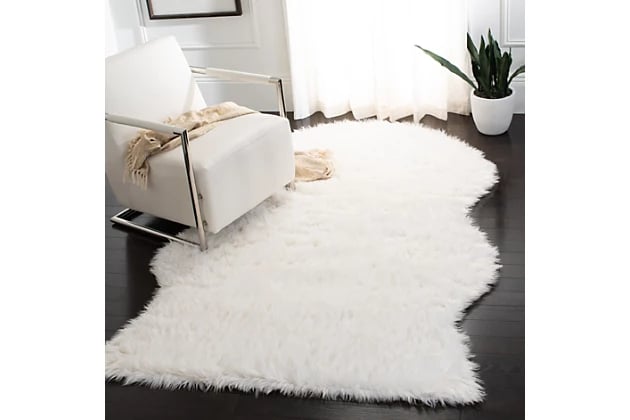 Faux Sheepskin 5' x 7' Area Rug
Right about this time, when a hint of a chill sneaks into the crisp air, nothing feels better than staying home and embracing everything cozy. This Faux Sheepskin 5' x 7' Area Rug ($148), available in white and charcoal gray, is made of Japanese acrylic for a thick, luxurious pile that feels incredible underfoot.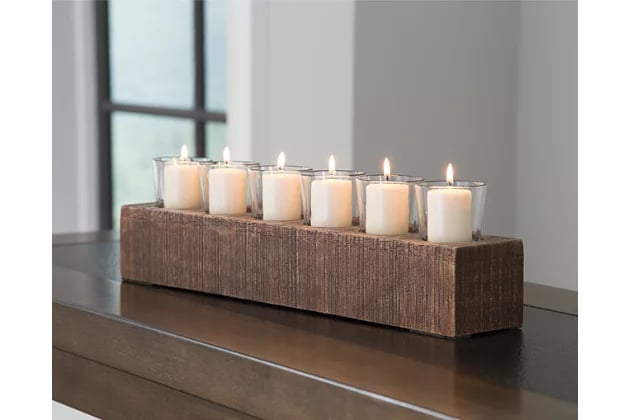 Cassandra Candleholder
Autumn is also the unofficial start to candle season. (Again with the cozy factor!) This Cassandra Candleholder ($50) holds six votives in smooth glass that's complemented by the textured wood base. Use it as a centerpiece or on the mantel for instant ambience.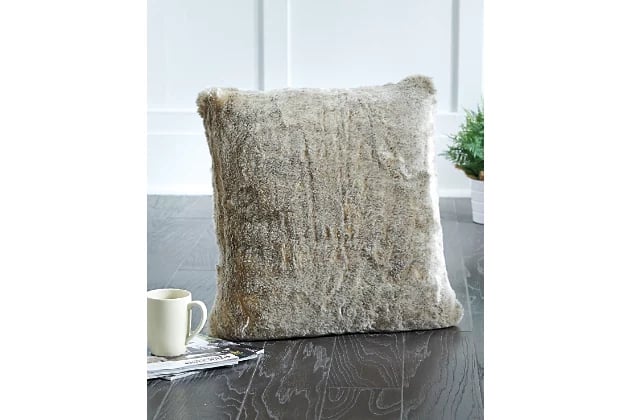 Raegan Pillow
Neutral tones like warm gray are everywhere right now. The key to making a neutrals-drenched space feel compelling, not one-note, is texture. The faux fur of this Raegan Pillow ($40) adds visual interest and depth, plus it's irresistibly touchable and incredibly soft.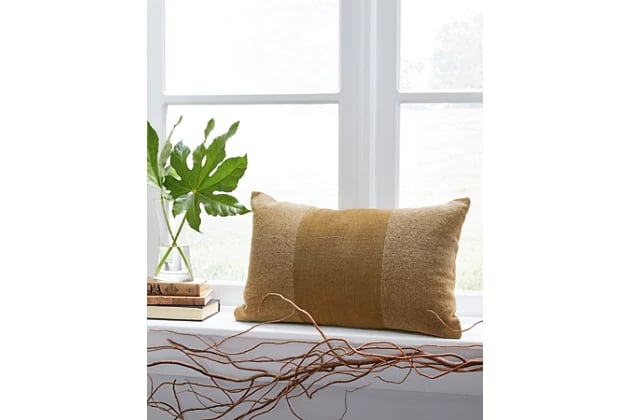 Dovinton Pillows
These Dovinton Pillows ($110) are all you need to spruce up a sofa, style a bed, or — here's a bright idea — get an early head start on holiday shopping. The honey-colored cotton pillow has a subtle stonewashed stripe design and clean knife-edge seam, and since they come in a set of four, it's easy to make them a repetitive accent in your living space.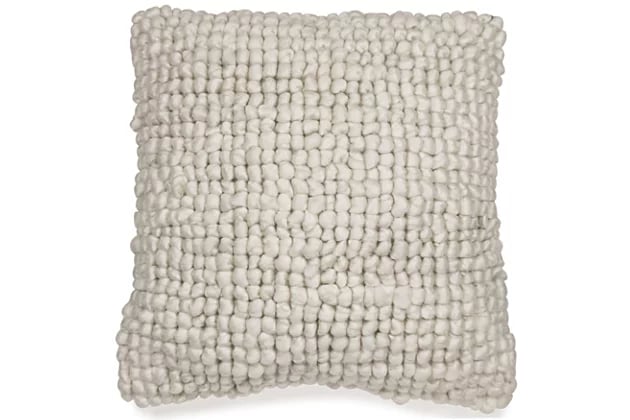 Aavie Pillow
Don't you just want to reach out and touch this delightfully nubby Aavie Pillow ($40)? Made with wool and cotton, its loops add a ton of visual interest in a goes-with-everything neutral tone.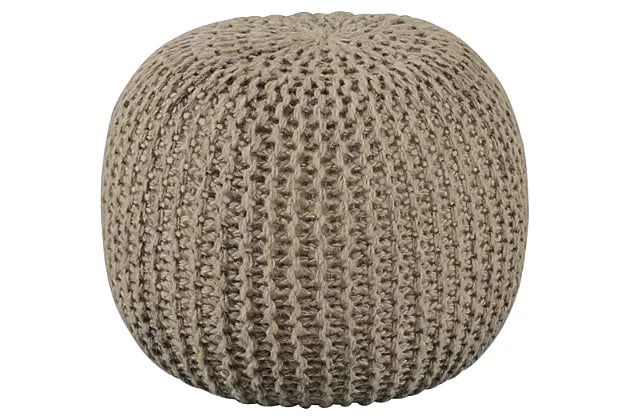 Latricia Pouf
Knit by hand, this Latricia Pouf ($100) looks like a comfy-cozy sweater for your living room. Use it as a footrest or extra seating for your weekend get-togethers.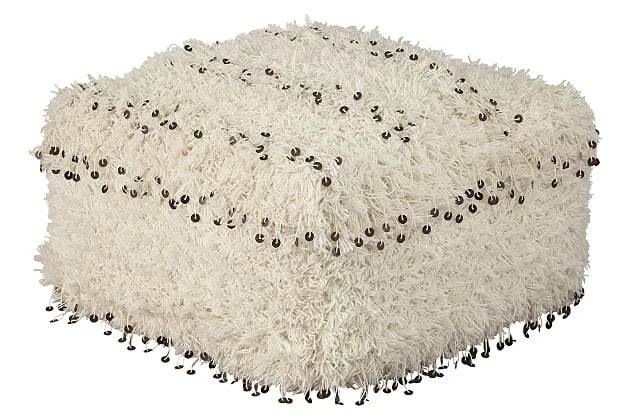 Celeste Pouf
Soft and shaggy, this sequin-adorned Celeste Pouf ($150) is inspired by Moroccan wedding blankets. It's a pretty accent for living rooms and bedrooms — or any nook that needs a place where you can kick back in comfort.
Rosemead Throw Blanket
This fringed Rosemead Throw Blanket ($85) looks like a pristine vintage plaid blanket unearthed from a cedar chest, minus the mothball stink. In tones of brown, tan, and cream, it goes with everything.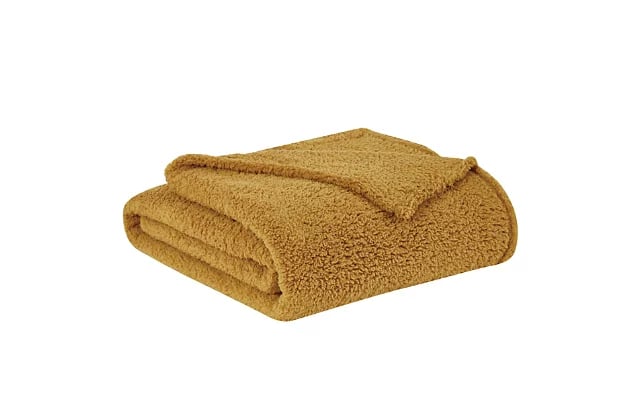 Brooklyn Loom Marshmallow Sherpa Throw
Available in seven colors, this super-fuzzy Brooklyn Loom Marshmallow Sherpa Throw ($29) is as cozy as can be. Better still, the microfiber fabric feels like a teddy coat and is machine washable, so you can snuggle up with your babies — human or otherwise — without worrying about how you'll keep it clean.