9 Full-Length Mirrors That Will Bring Your OOTD to Life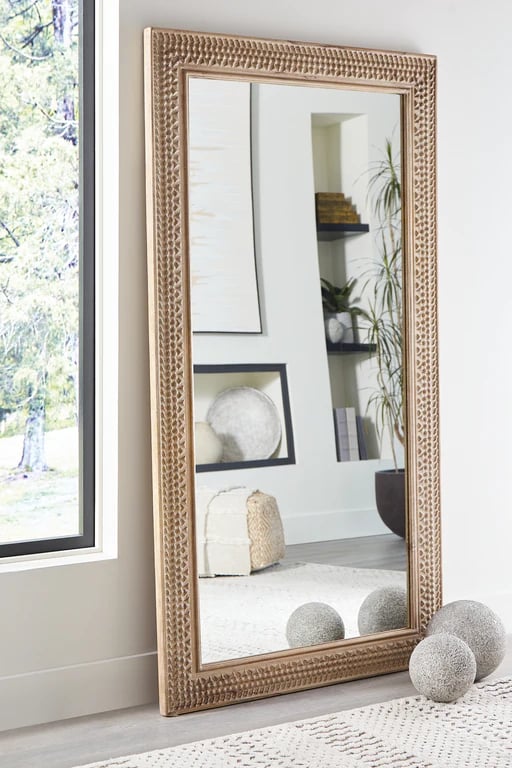 Ashley
Ashley
As POPSUGAR editors, we independently select and write about stuff we love and think you'll like too. If you buy a product we have recommended, we may receive affiliate commission, which in turn supports our work.
A killer #OOTD isn't just about what you're wearing; it's about the mirror you're shooting with, too. A well-made mirror will serve up nothing but a smooth, accurate reflection of you and your 'fit, while warped mirror glass tends to produce an unintentional fun-house effect. (Which is fine if you're a clown fashion influencer, but otherwise, not a great look.) Then, of course, there's the aesthetic factor — because if you care about fashion, you probably want a mirror that looks good in your home.
With that in mind, we've found nine full-length mirrors that will bring your OOTD to life (while elevating your decor situation, too). Scroll down to find your favorite. Can't you just see yourself in one of them?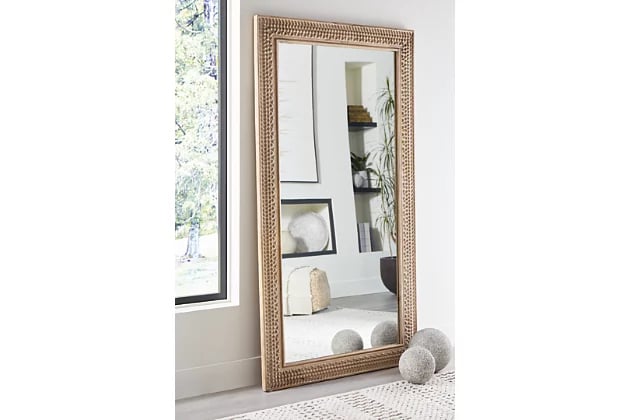 Belenburg Floor Mirror
From afar, the washed finish and scale of this Belenburg Floor Mirror ($610) is striking. But up close, the mirror is even more stunning, with gorgeous carved details running along the frame. Can't you just picture it as a dramatic entryway moment?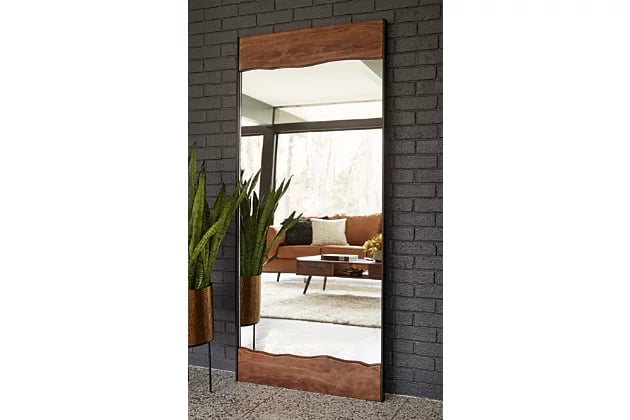 Panchali Floor Mirror
This oversize Panchali Floor Mirror ($400) mixes materials for a cool, organic-meets-industrial look. The frame is finished with black metal, and the top and bottom have live-edge wood accents to warm things up. Thanks to those two materials, this mirror suits a wide variety of interior styles — and it would look fantastic in an urban loft.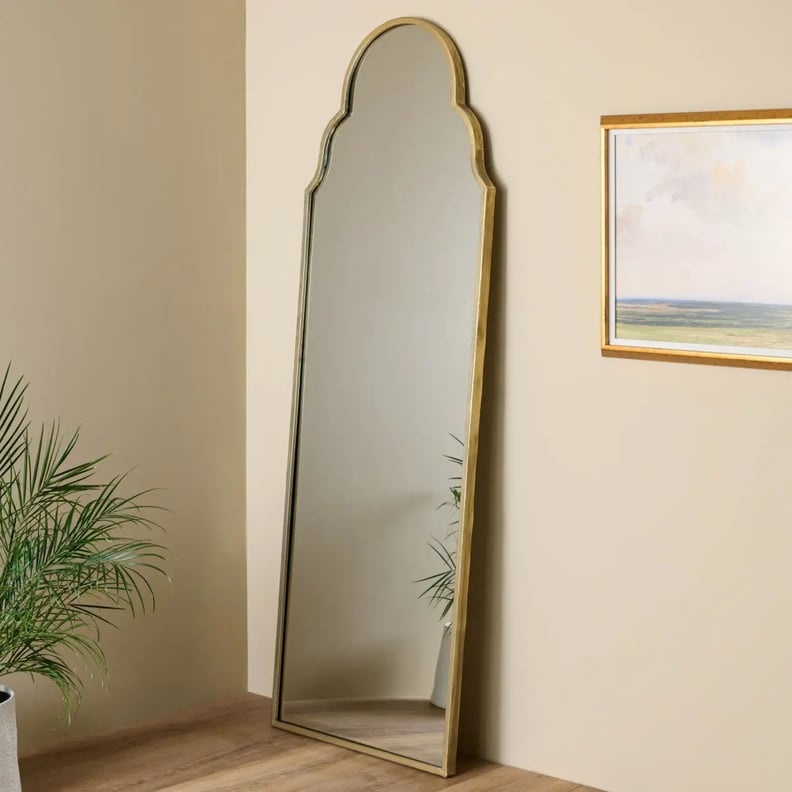 Claire Arched Floor Mirror
Graceful arches cascade from the top of this Claire Arched Floor Mirror ($448), which also features a pretty antiqued gold-tone finish.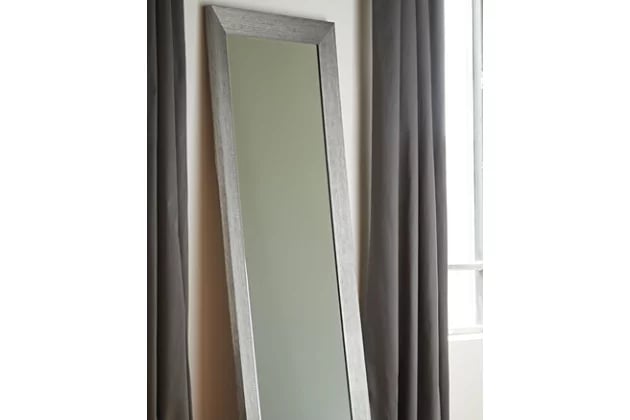 Duka Floor Mirror
This Duka Floor Mirror ($259) is a smart choice if you want a "buy it for life" floor mirror. The sleek silver-tone finish has a nice reflective sheen without being too shiny, and the clean lines of the beveled frame are classic.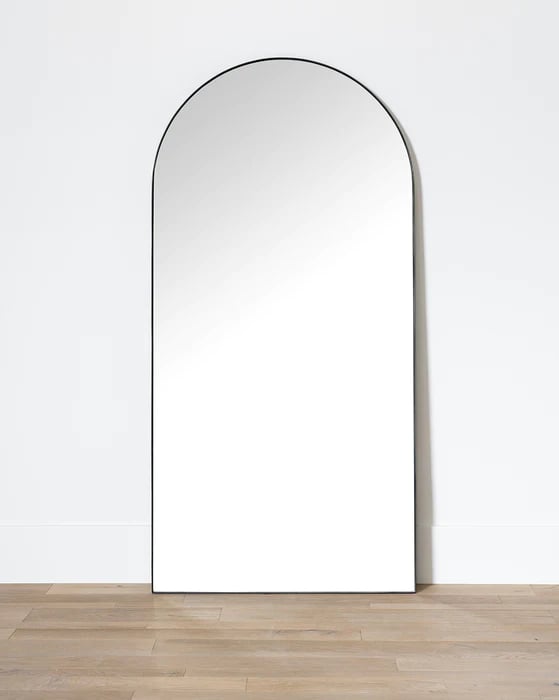 Gala Floor Mirror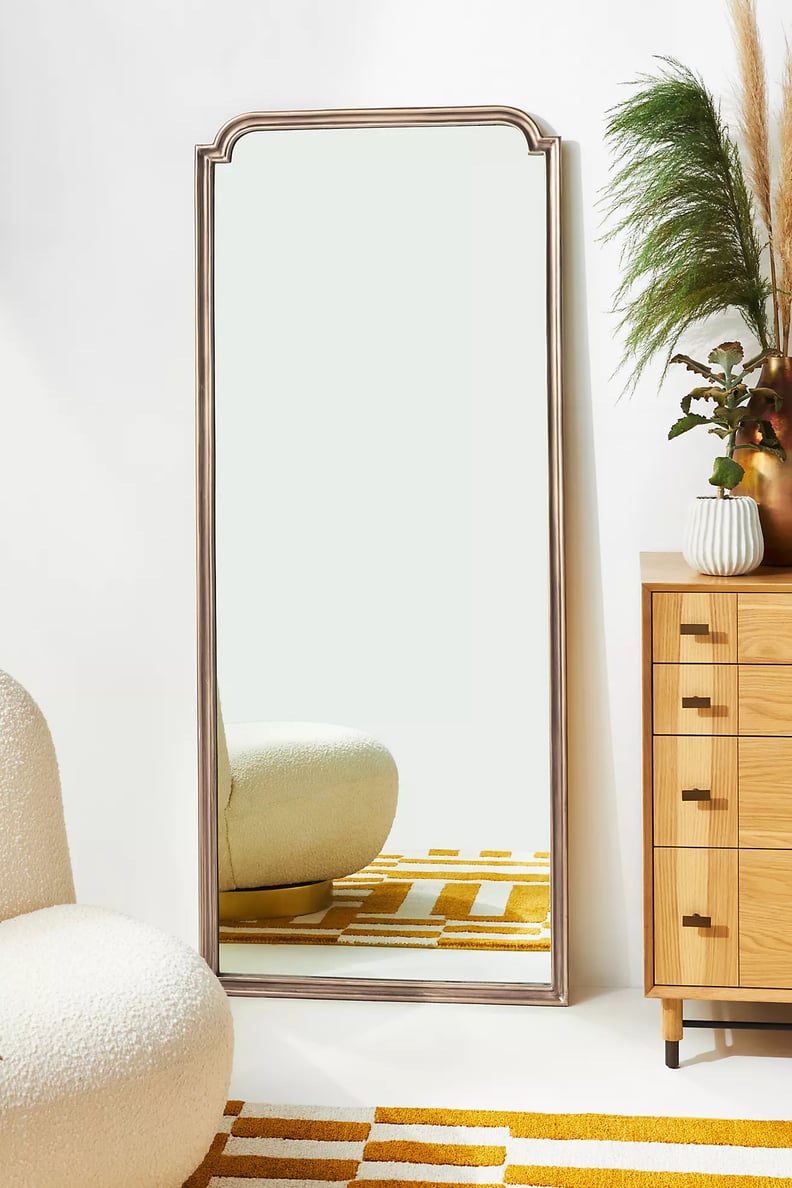 Aperture Floor Mirror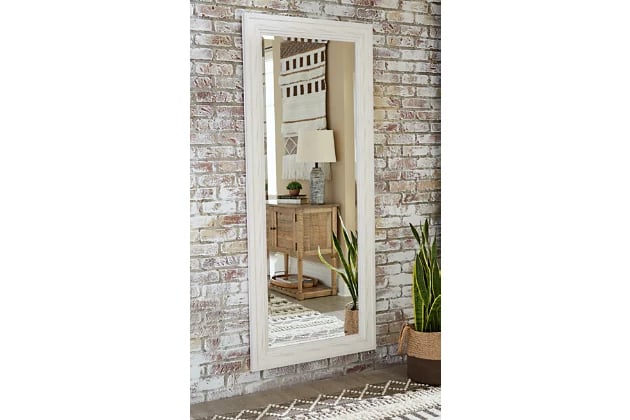 Jacee Floor Mirror
The antiqued white finish of this Jacee Floor Mirror ($260) makes it look like something you picked up at a fabulous European flea market. Nobody ever has to know that you had it delivered straight to your door.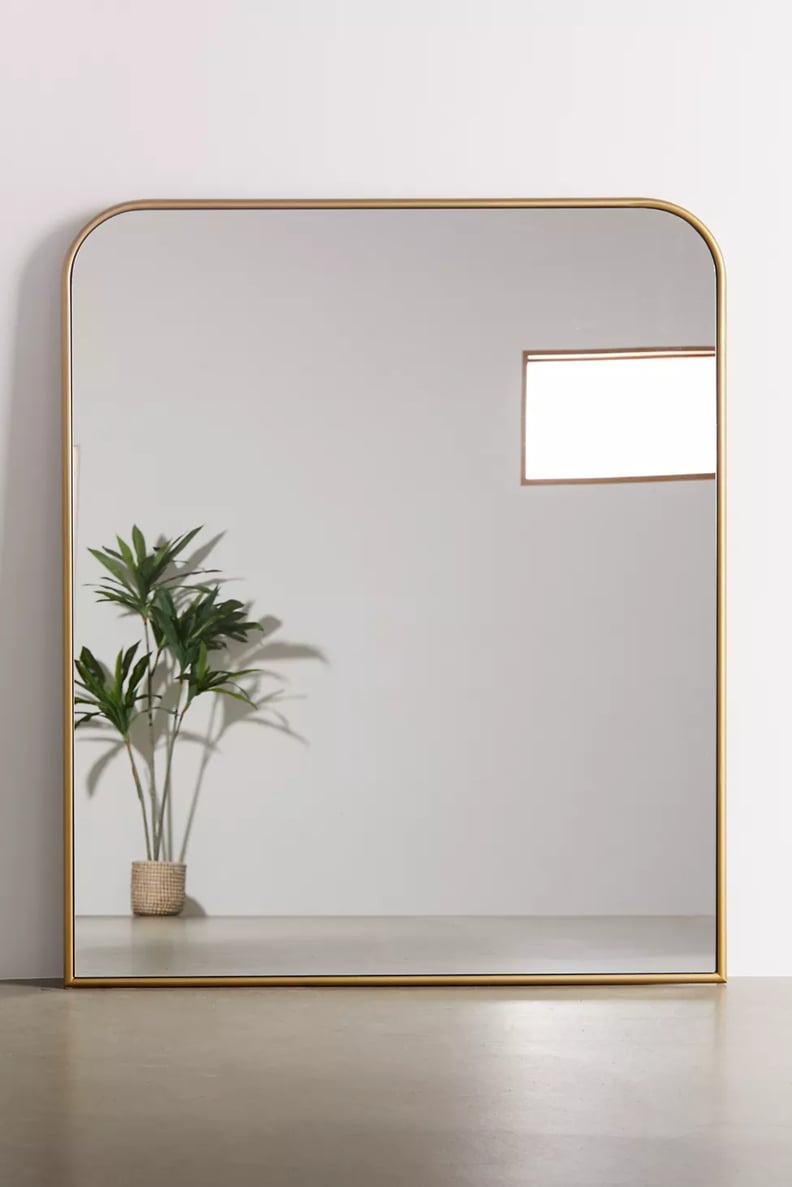 Selene Floor Mirror
If you have the wall space for it, this oversize Selene Floor Mirror ($649) is a gorgeous choice. As a bonus, it'll reflect light, making a smaller space feel much more expansive.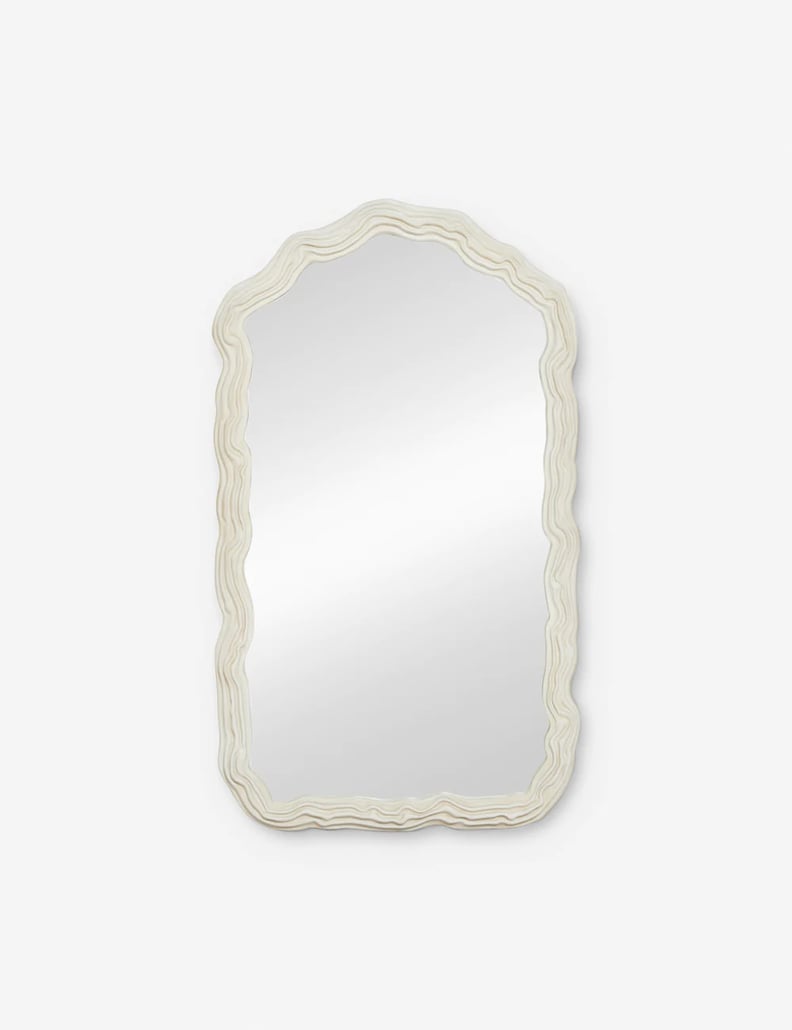 Anastasia Mirror
A wiggly, free-flowing frame gives this Anastasia Mirror ($548) a hand-sculpted, organic feel.