Glassware That You'll Want to Show Off, From Pitchers to Tumblers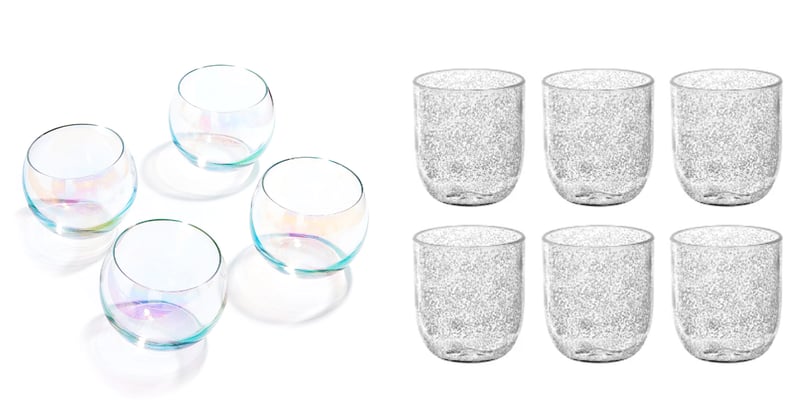 Ashley
Ashley
As POPSUGAR editors, we independently select and write about stuff we love and think you'll like too. If you buy a product we have recommended, we may receive affiliate commission, which in turn supports our work.
When it comes to glassware, clear and uncolored glass is the standard. But why limit yourself? These days, your glassware can have as much personality as the rest of your home — there are so many tinted and decorative glassware options to bring beauty to your bar cart or cabinet. We've found seven excellent, out-of-the-ordinary options for glass tumblers, wine glasses, pitchers, and more — plus one killer bar cart where you can show off your treasures. Scroll down to drink it all in.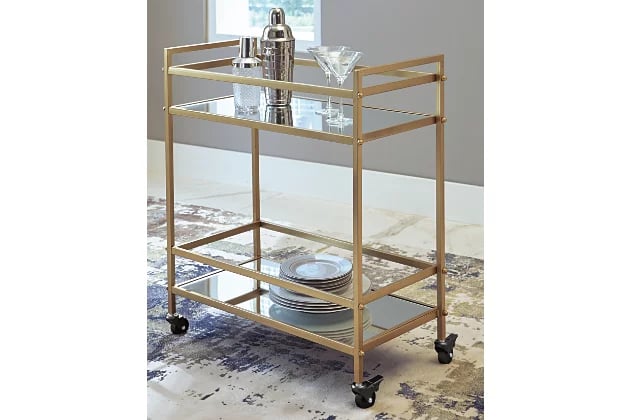 Kailman Bar Cart
First things first: You need a place to display your collection of glassware. This wheeled Kailman Bar Cart ($120) is a well-priced option that happens to look way more expensive than its price tag. The metal cart is swathed with a gold-tone finish for glamour, plus two mirrored-glass shelves to better reflect light upon your glasses and barware.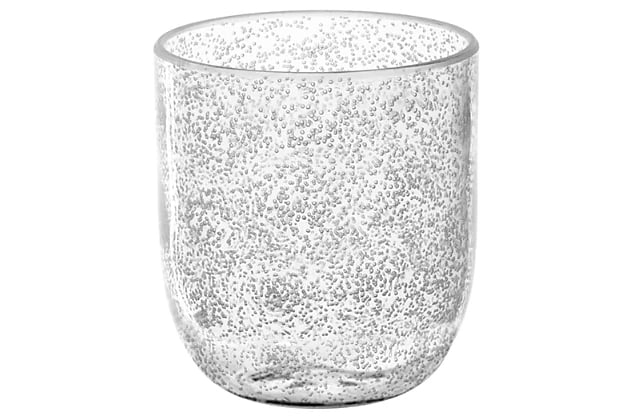 Tarhong Fizz Clear Stemless Set
Want to know why this Tarhong Fizz Clear Stemless Set ($110) is the MVP of any get-together? Although these vessels look like they're made of delicate glass, they're fabricated from shatterproof acrylic. And if you have kids, these low-maintenance, dishwasher-safe glasses are absolutely the way to go.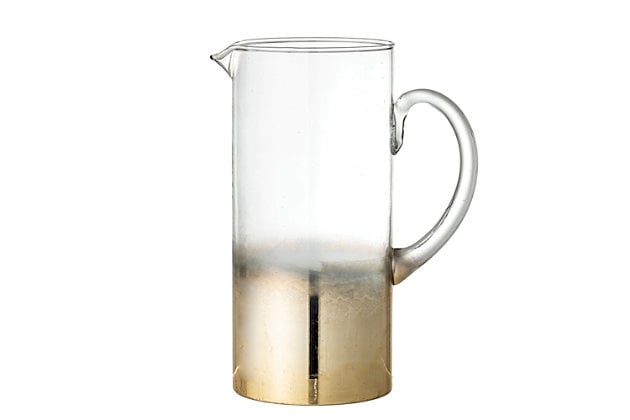 Bloomingville Ombre Glass Pitcher
Beautiful all year 'round but especially pretty during the holiday entertaining season, this Bloomingville Ombre Glass Pitcher ($42) has a stunning gold-tone ombré finish that brings just the right amount of sparkle to a party.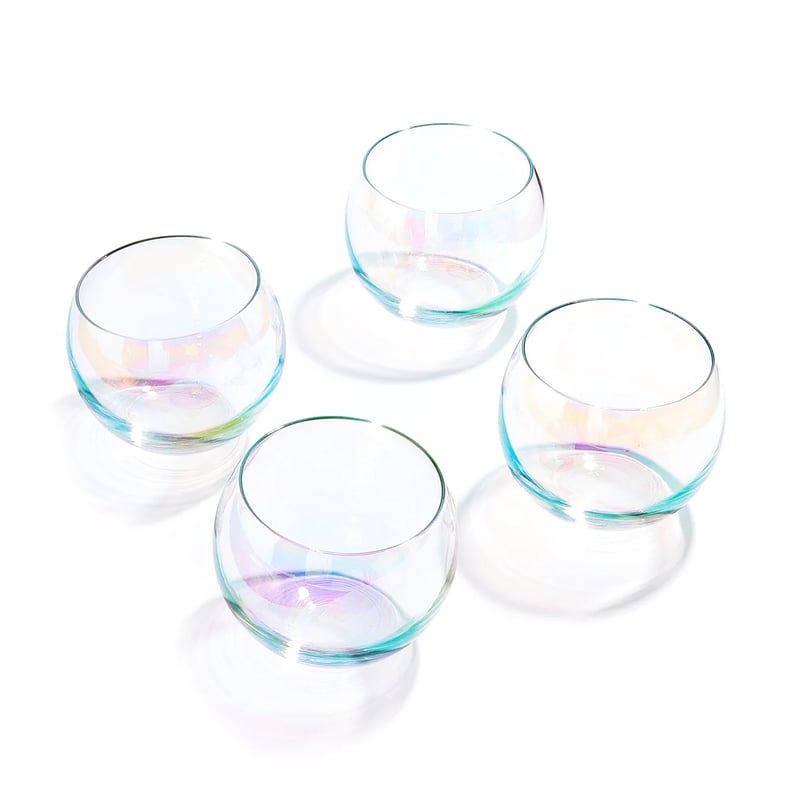 Bubble Rocking Tumblers
With their swirling colors and delicate appearance, this set of four Bubble Rocking Tumblers ($75) looks as though it was crafted from soap bubbles. The bottoms are rounded, so they'll gently rock when you place them on a table. Pretty with a beverage; just as attractive when used as a bud vase.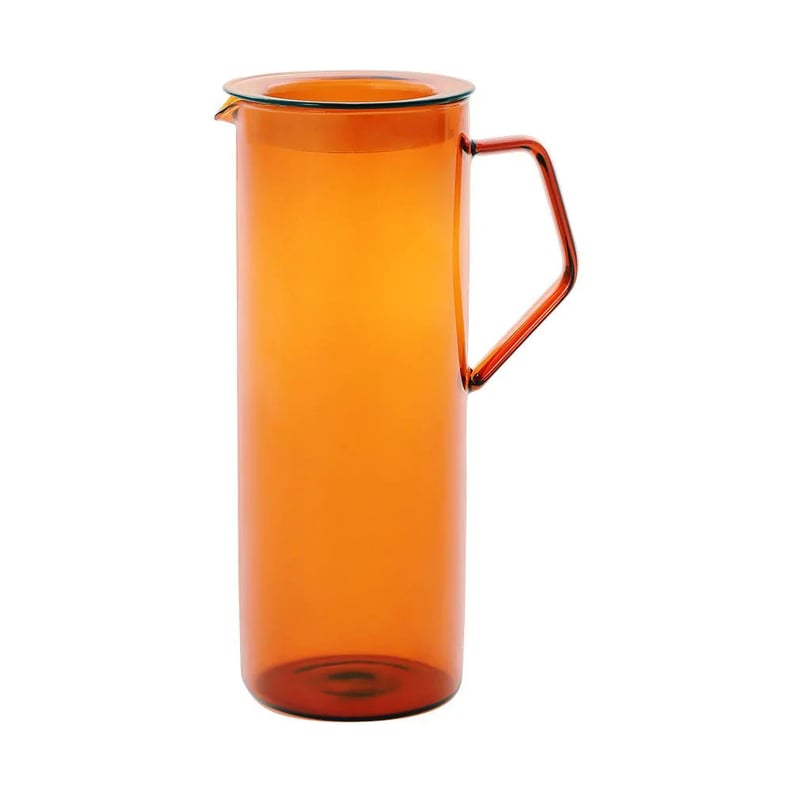 Kinto Cast Amber Jug
Designed in Japan, the color and silhouette of this glass Kinto Cast Amber Jug ($48) has a slightly nostalgic feel — plus a warm tint that's straight out of the '70s.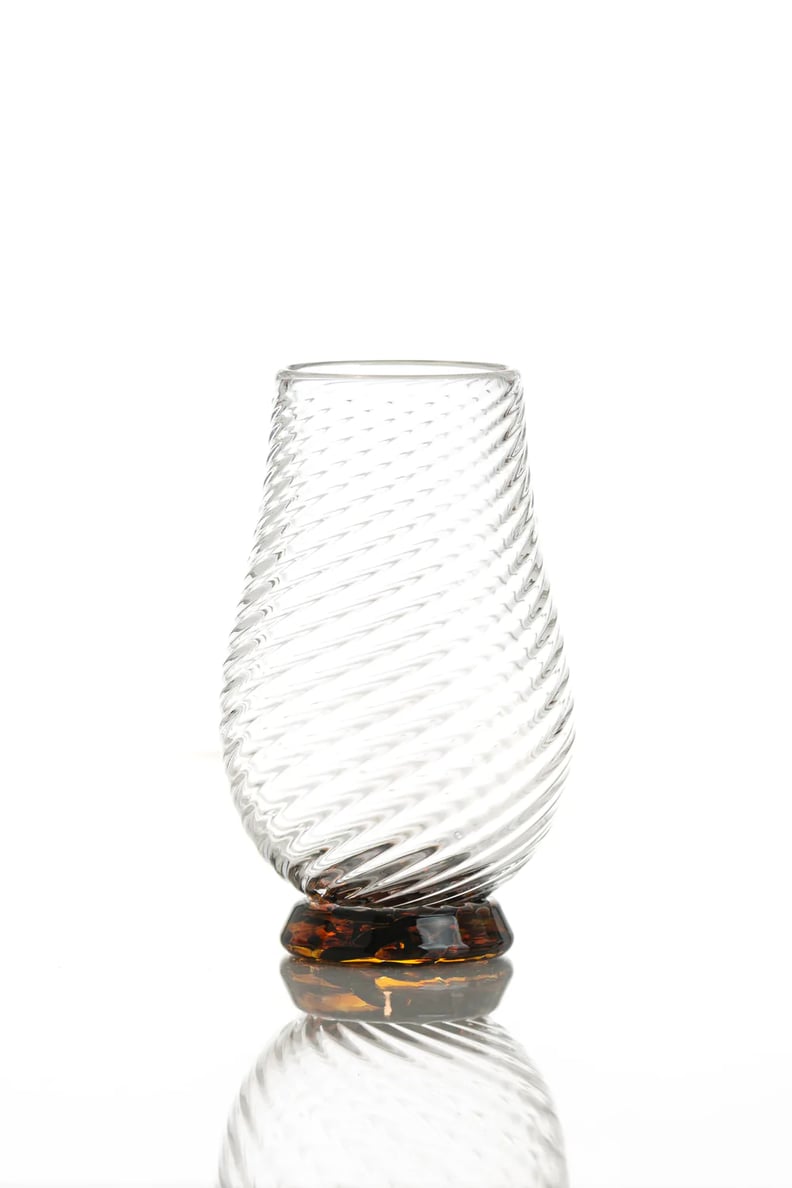 Neat Pour Glass
Blown by hand in the Pacific Northwest, this Neat Pour Glass ($55) is a splurge — but a connoisseur of whiskey or cognac will appreciate how its design brings out those liquors' bouquets. Great as a gift for someone who really knows their spirits, since the glass is designed for professional bartenders.
Lavaux Goblets
This set of four blue Lavaux Goblets ($56) elevates water drinking from a task to a ritual. They're elegant and substantial, and someday you'll hand them down to your grandchildren.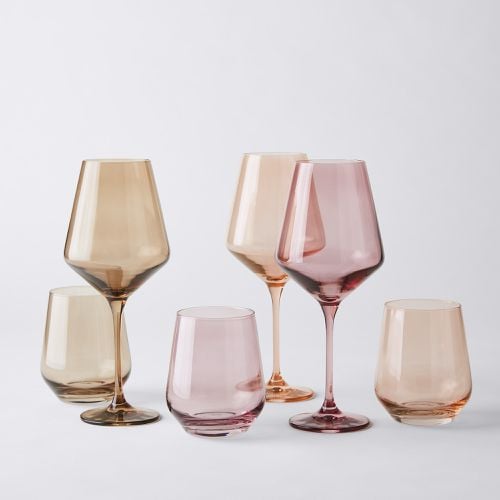 Estelle Hand-Blown Colored Wine Glasses