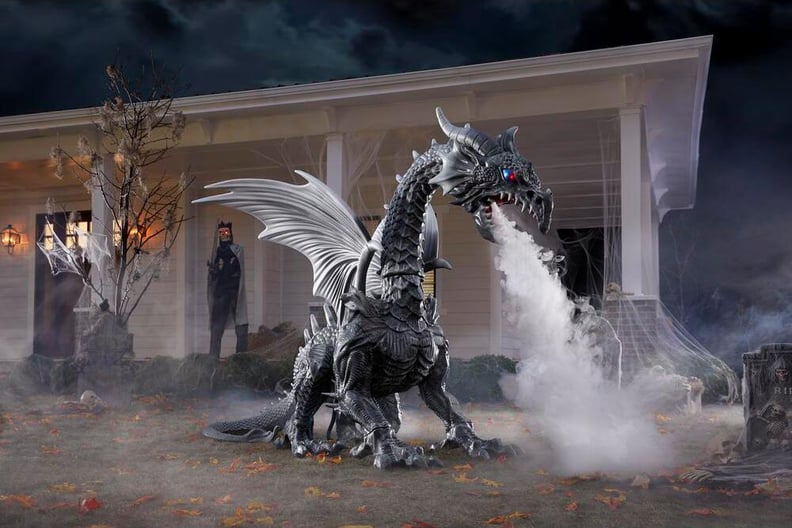 homedepot.com
Every editorial product is independently selected by our editors. If you buy something through our links, we may earn commission.
Just because we're in the middle of August doesn't mean you can't think about the fall season. If you're a big Halloween fan, it's always a lot of fun to decorate the outside of your house with skeletons, lights, or even some inflatable monsters. If you're looking for something new this year, the Home Depot has got you covered with the 69 Inch Animated Giant Dragon in Grey Without Fog Machine ($399).
With beady red eyes that stare into your soul, there's no way it's not going to give people a few scares at night, or in broad daylight. To make it even more lifelike, its mouth moves with fog coming out (fog machine is sold separately), giving your house an especially eerie look to it. This animatronic can be used for interior decor as well as outdoor. Scroll on to shop the creepy creature in question.
69 Inch Animated Giant Dragon in Grey Without Fog Machine
69 Inch Animated Giant Dragon in Grey Without Fog Machine