You Can Get a $30 Pineapple Plant From Home Depot Delivered to Your Door
After moving across the country, I knew I wanted to add more greenery to my next apartment. It took months of decorating and unpacking boxes, but I finally got to a place where was I ready to become a proud plant mom. While some people scroll through clothes and shoes online, I'm mulling over different types of shrubs, flowers, and vines to add to my 700-square-foot space. Enter: Home Depot's Pineapple Plant ($30) from Pure Beauty Farms. Since I won't be traveling to a tropical location anytime soon, I imagined a pineapple plant would metaphorically bring the beach to me — even if the tiny fruit on top is inedible.
Home Depot will deliver the ornamental plant straight to your door, so you can continue social distancing comfortably. Potential pineapple plant owners should prepare to leave the pot in sunlight for at least six hours daily and to water it once a week. Shop the tropical green for yourself ahead.
See Home Depot's Adorable Pineapple Plant IRL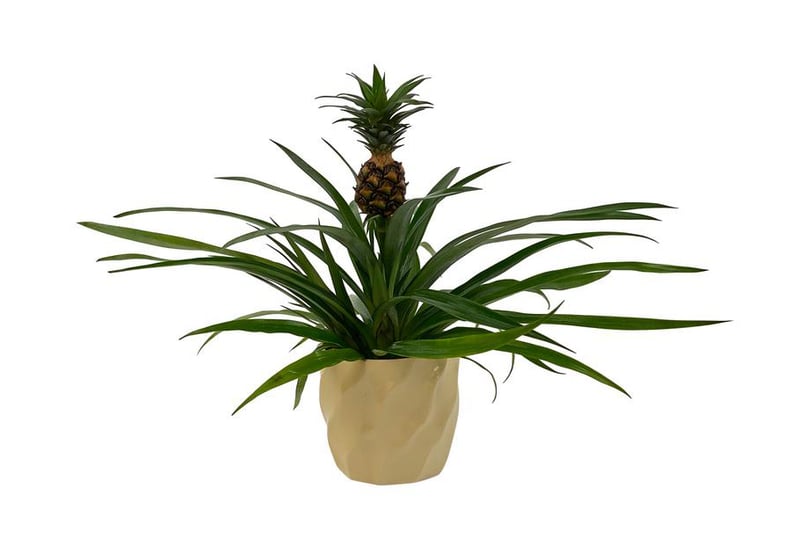 Shop Home Depot's Pineapple Plant