11 Hosting Essentials You Need for Family Dinners, Sunday Brunch, and More
Advertiser Content From
Bed Bath & Beyond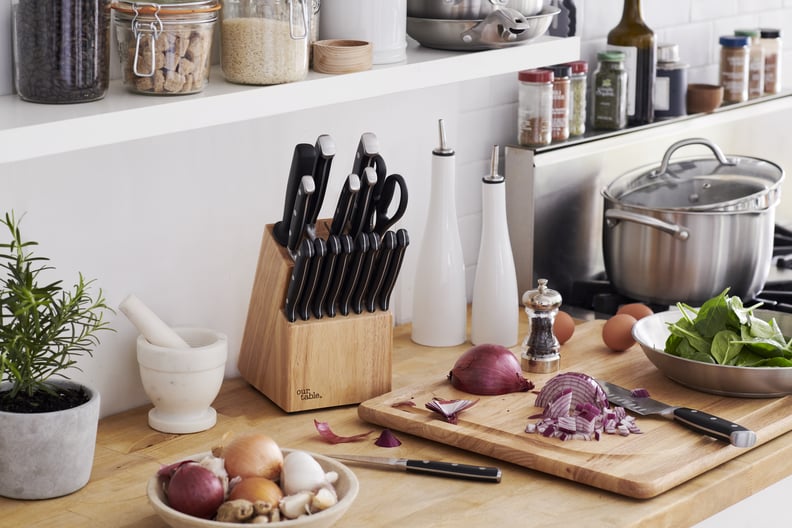 Bed Bath & Beyond
Bed Bath & Beyond
As POPSUGAR editors, we independently select and write about stuff we love and think you'll like too. If you buy a product we have recommended, we may receive affiliate commission, which in turn supports our work.
Now that neighborhood happy hours and big family dinners are back on the agenda, it's the perfect time to make sure you have all the kitchen essentials you need for hosting. After all, the key to pulling off any gathering is having the right tools in your arsenal, from beautifully functional pots and pans to stunning table settings. Luckily, you can find everything you need in Bed Bath & Beyond's new Our Table line. Crafted with thoughtful design and high quality, Our Table is an instant classic for affordable cookware, bakeware, kitchen utensils, and more. Start with these cooking and hosting must haves.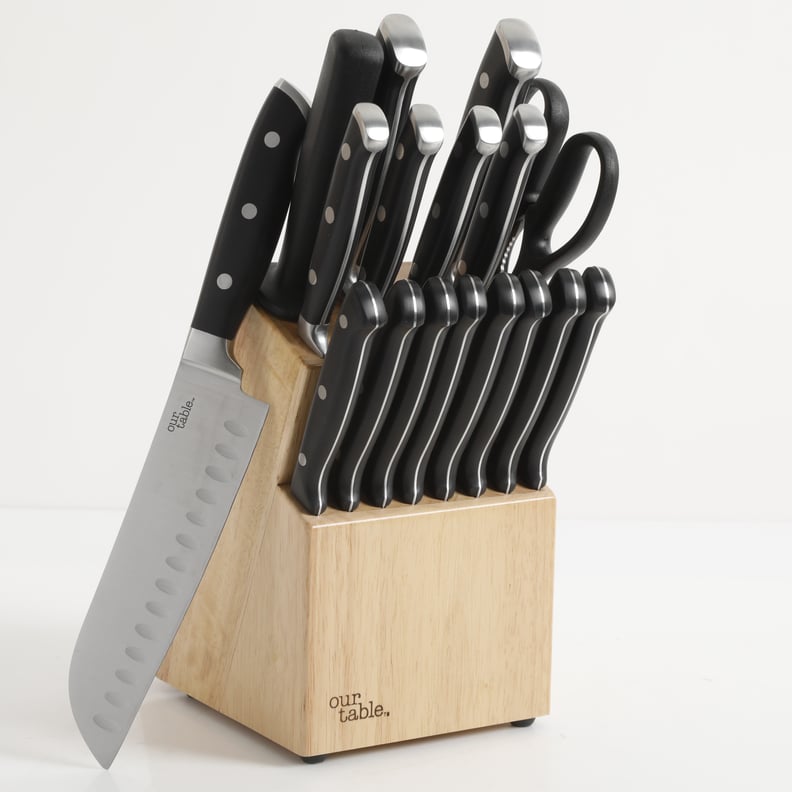 A Versatile Knife Set
Serious cooks know that you need a knife for every task, from delicately julienning herbs to slicing a thick ribeye. This 18-piece knife block set ($60) will make sure you're prepared to cook whatever's on the menu.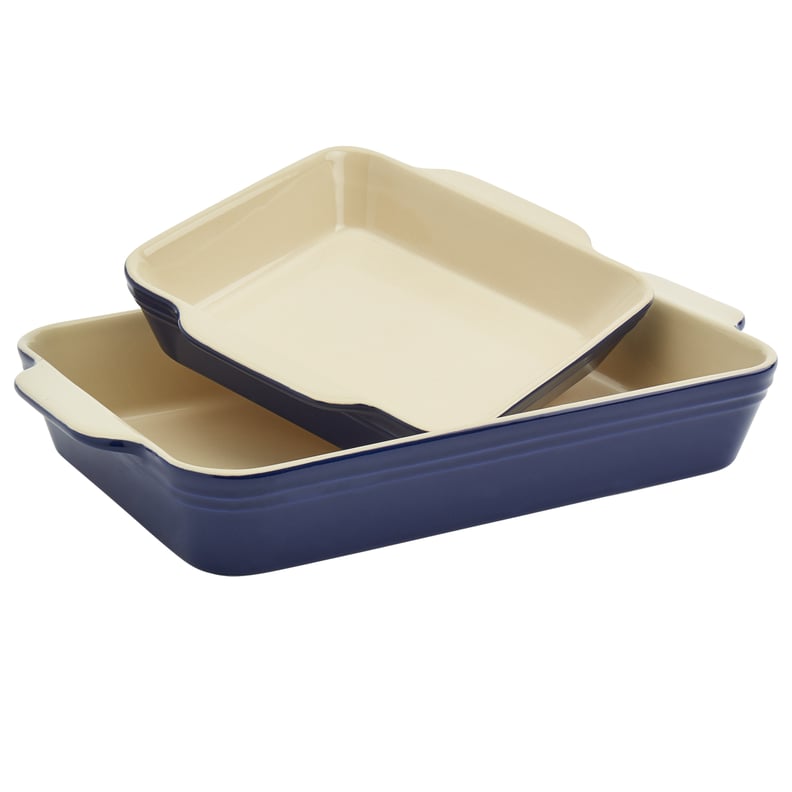 Gorgeous Baking Dishes
Pro tip: Everything from braised root vegetables to a fruit crisp looks better in a beautiful stoneware dish. Stock up on a few different sizes of these baking dishes ($20). Trust us, you'll want multiple.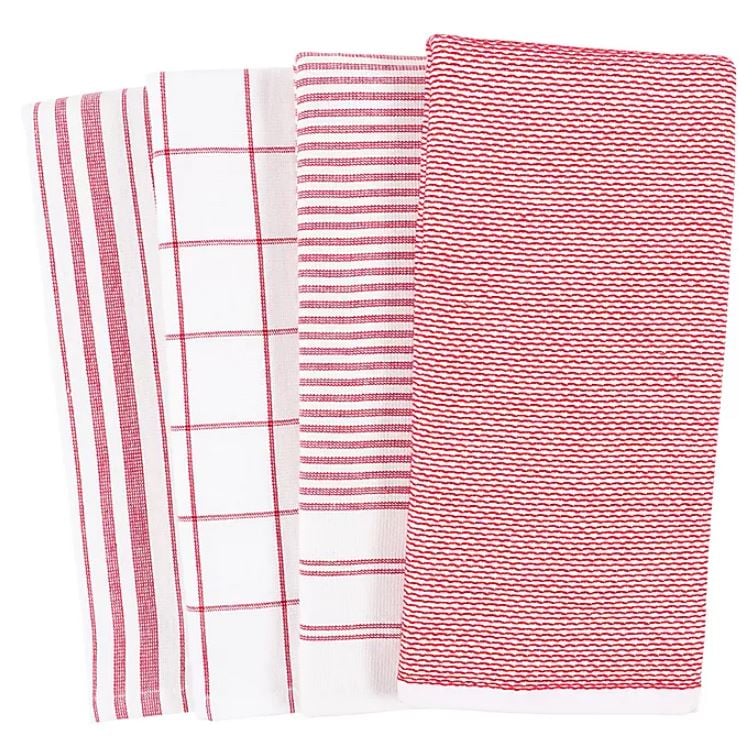 Plenty of Kitchen Towels
Spills happen, so be prepared to wipe up any little drips with a set of four coordinating kitchen towels ($20). That way, even if you need to throw a few in the wash, you'll still have clean towels waiting.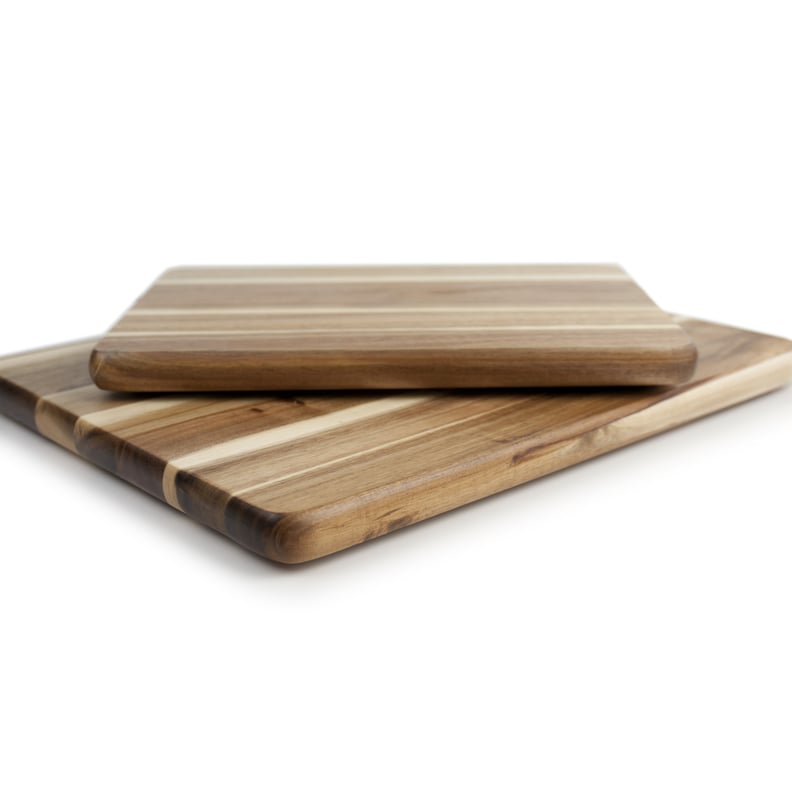 Sturdy Wood Cutting Boards
You can never have too many cutting boards, especially when they're this pretty. Keep a few of these acacia wood cutting boards ($30) on hand for chopping veggies, resting meat, and even serving charcuterie.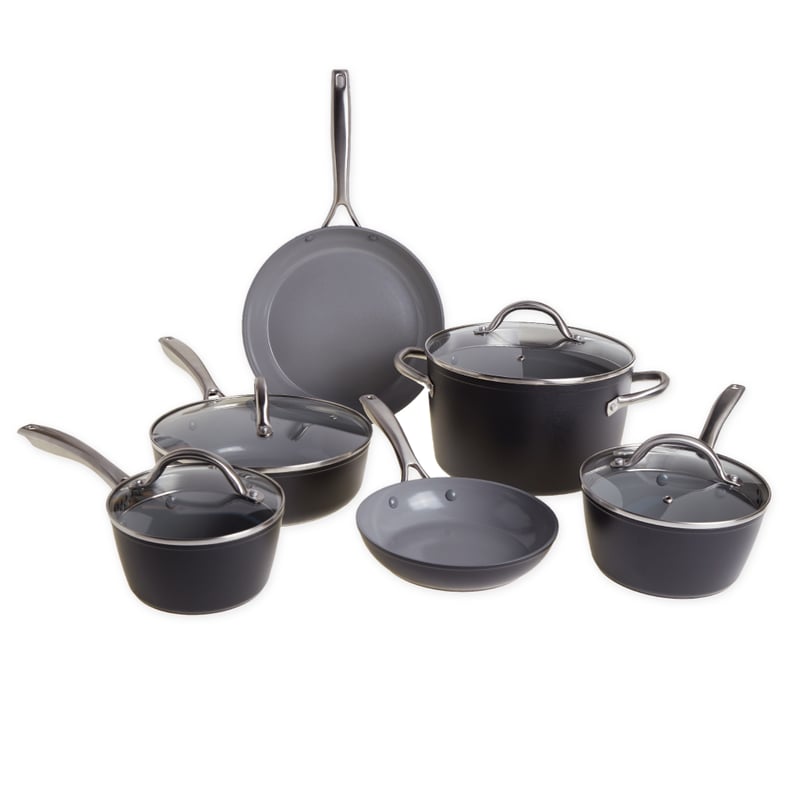 A Complete Cookware Set
Before cooking for a crowd, make sure you have plenty of pots and pans at your disposal. You might need to switch pasta into a larger pot at the last minute, and you probably won't have time to wash everything right after you use it. This 10-piece set of nonstick cookware ($100) will definitely come in handy.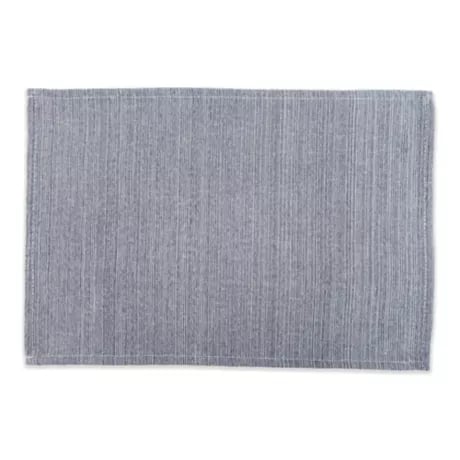 Classic Placemats
Whether you're dining on a brand-new table or a hand-me-down you've had since college, simple textured placemats ($5) will elevate the look.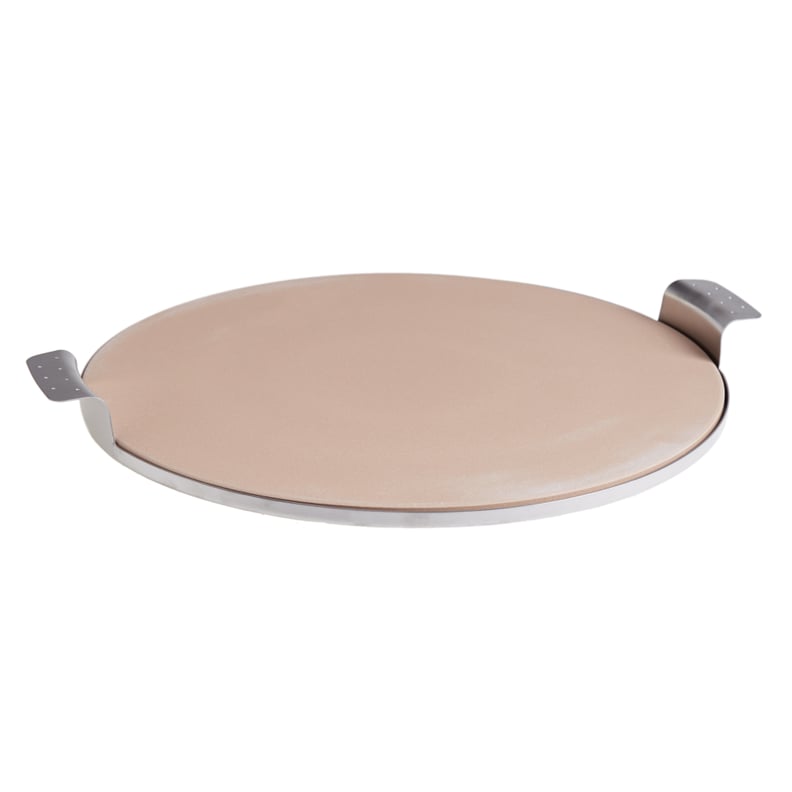 A Pizza Stone
Pizza party, anyone? You'll be the talk of the block after serving up homemade 'za with a little help from this 15-inch pizza stone ($40).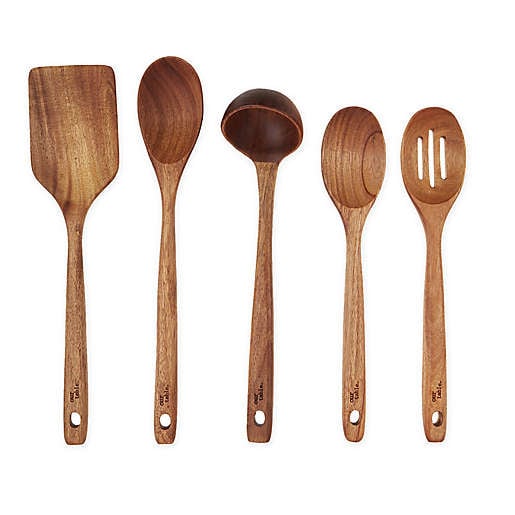 Wood Utensils
Not only will these wooden utensils ($25) come in handy while cooking, but they also work beautifully for serving. The natural wood tones will complement any tablescape.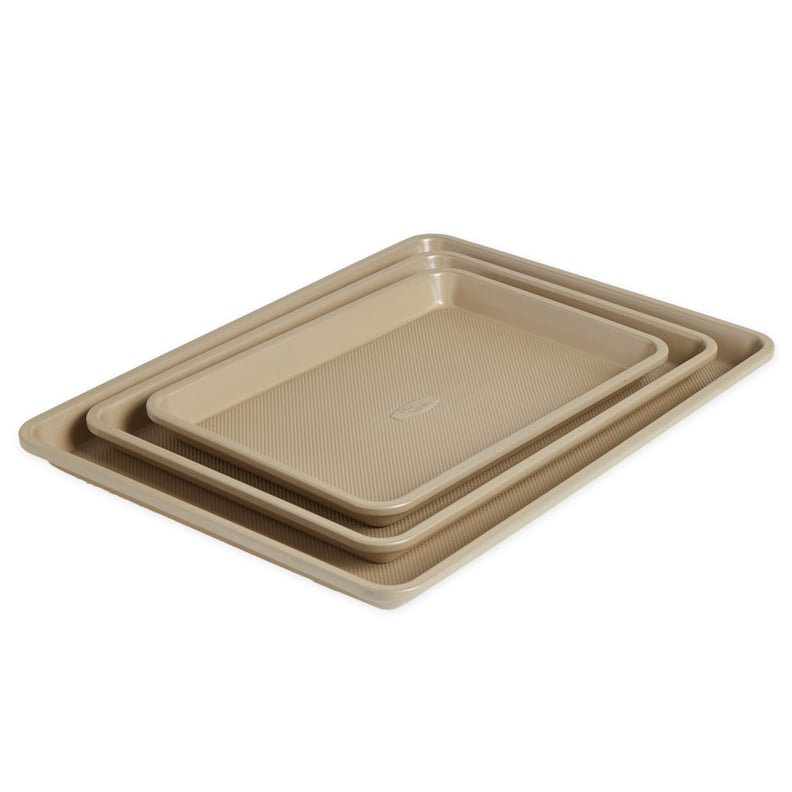 Multitasking Pans
These jelly roll pans ($18) bake everything from classic chocolate chip cookies to sweet potato fries with ease. Keeping three different sizes handy means you'll be ready to bake at a moment's notice.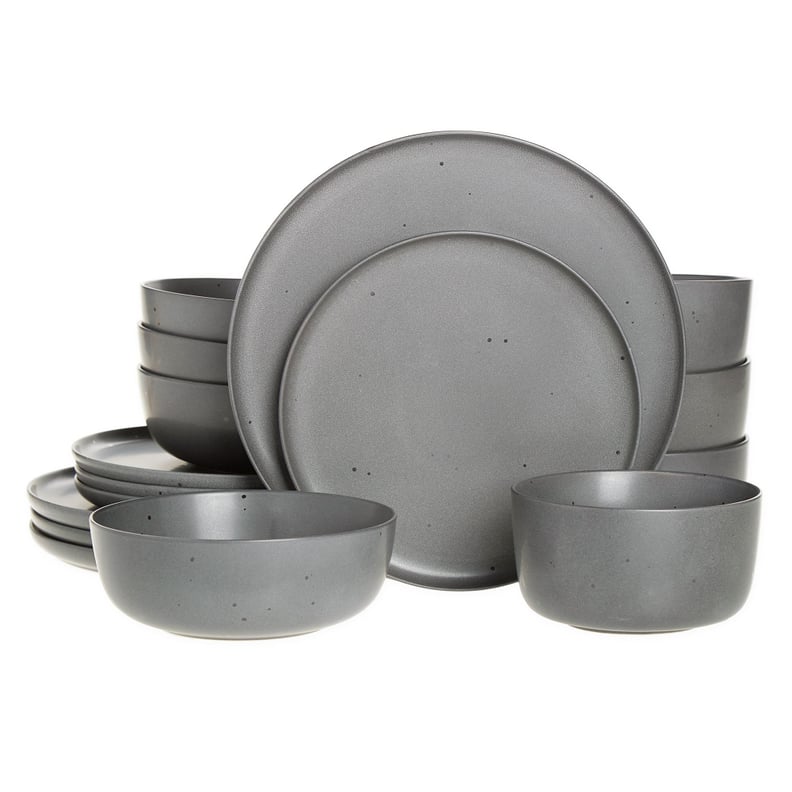 Contemporary Dinnerware
For a stylish, modern-take look, choose dinnerware with a bit of flair, like the Landon Dinnerware Collection ($4-$90). The minimal design in neutrals like truffle and sea salt is timelessly chic.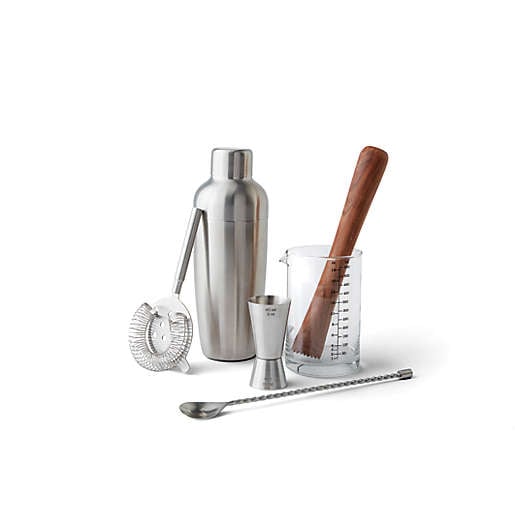 A Mixology Set
Stay ready to whip up your guest's favorite drinks to order with a six-piece mixologist set ($30). Just make sure to practice your muddling and shaking skills before your next party!