Halloween is almost here, and your preparations are under way. You bought the best candy (no way you're giving out the boring stuff!), your pumpkin carvings are miniature works of art, your costume is obviously on point, and you are ready to go.
But wait — there is one more thing . . . How are you going to signal to the kids that your house is where it's at?!
Gone are the days of leaving the lights on along with a bucket of candy and signage that reads "please take one." No, you have a reputation to uphold on your block, and you want all of the trick-or-treaters to be raving about your house for days to come.
Read on to get some great ideas on how to spook-ify your front door to make sure no one misses your special Halloween experience.
01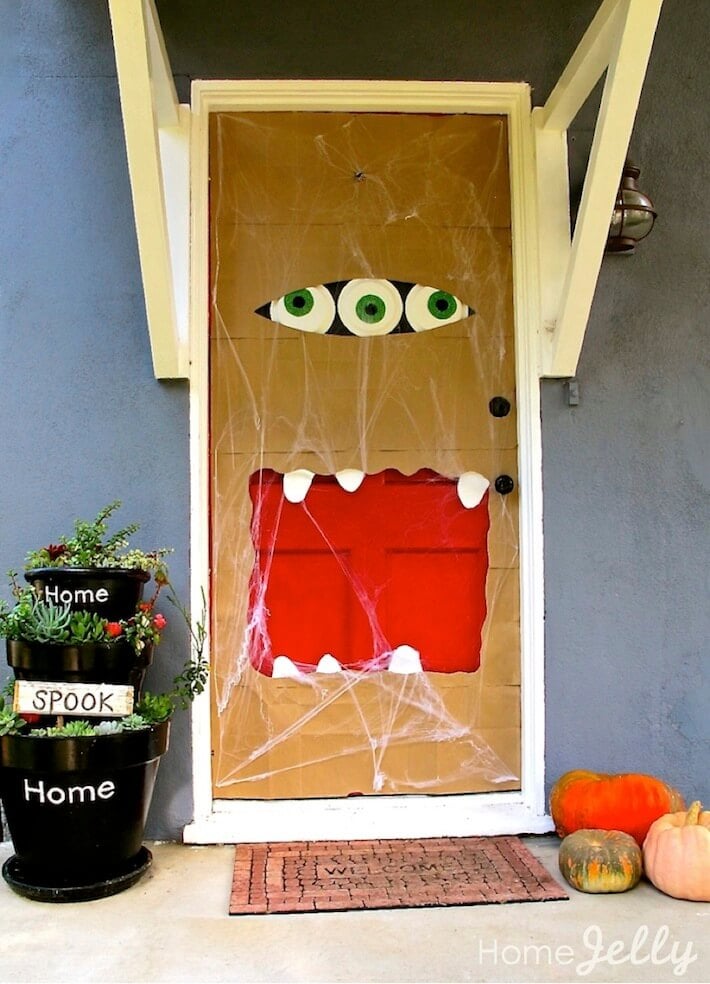 Paper Bag Monster
Nothing will say you are serious about Halloween faster than adorning your front door with this paper bag monster.
02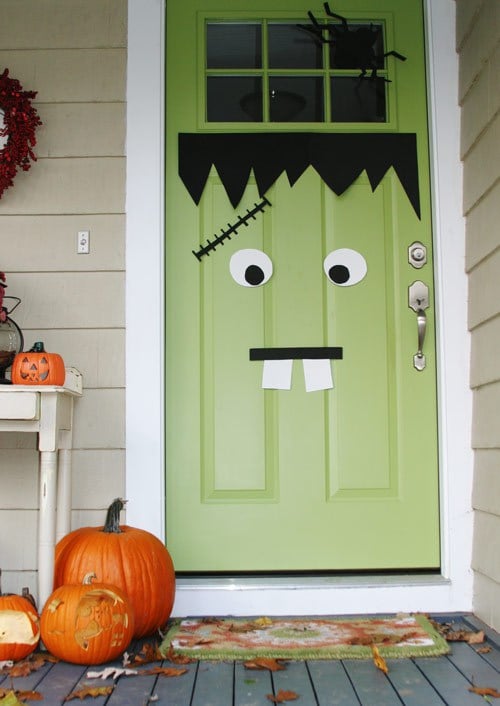 Frankendoor
Craft foam, hot glue, and painter's tape is all you need to make this Frankendoor a reality. A great choice especially for those with doors in shades of green!
03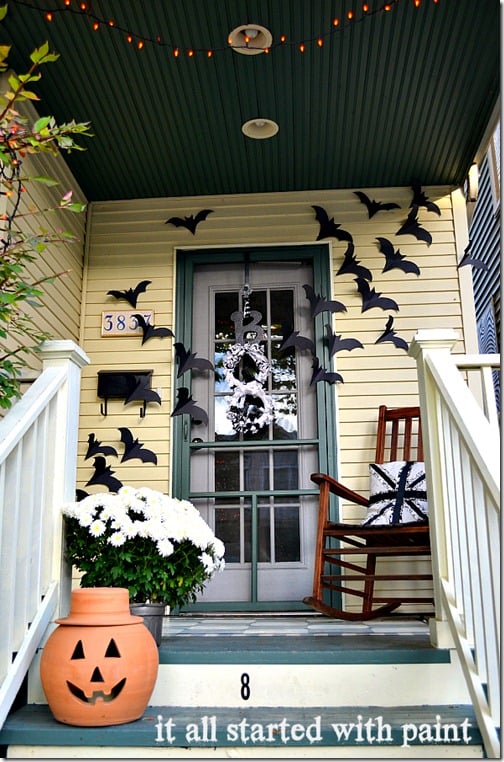 Bats on the Door
Create an entire family of bats flying across your front patio with this Halloween DIY. All you need is some black posterboard and a tape adhesive, making this project super cost-effective.
04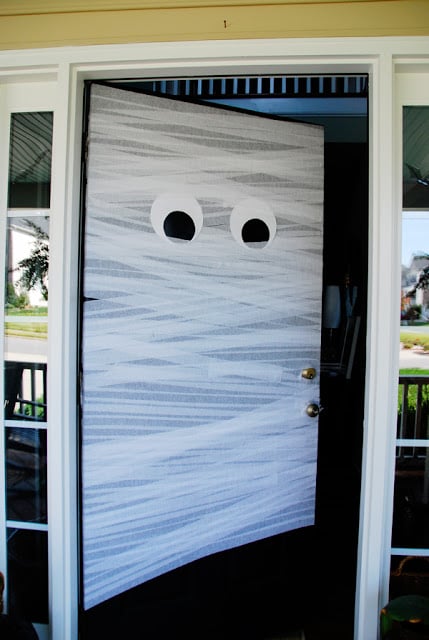 Front Door Mummy
Impress your trick-or-treaters with this mummified front door using inexpensive crepe paper party streamers.
05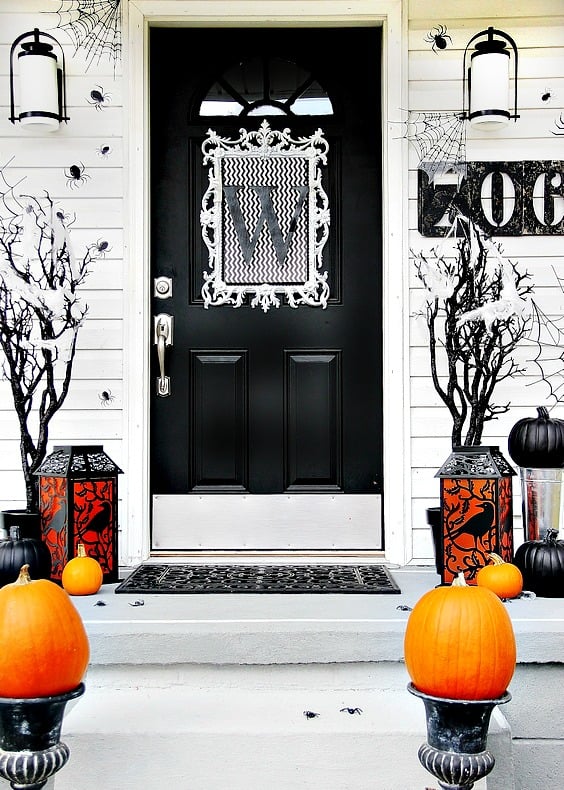 Monogrammed Halloween Scene
06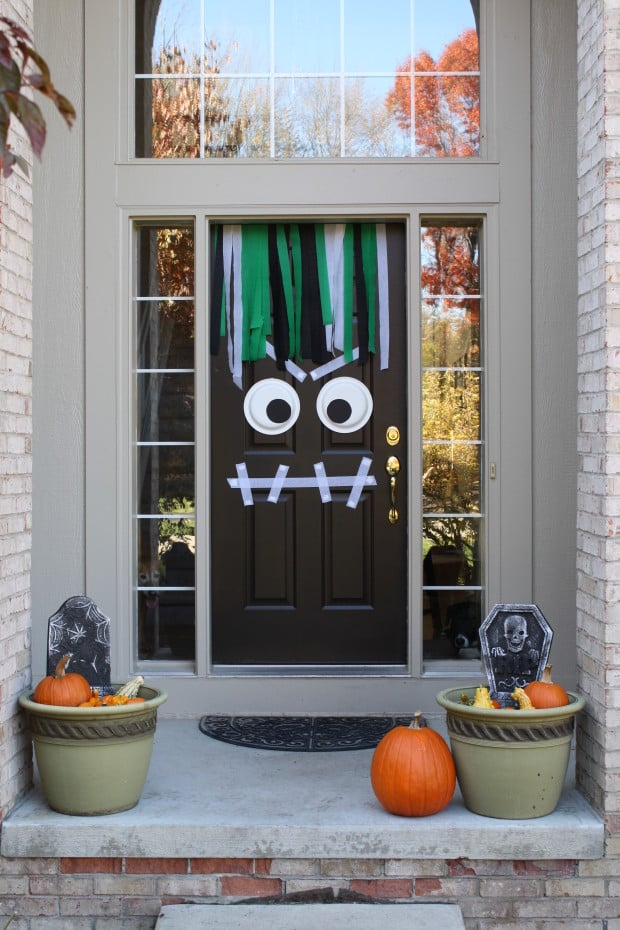 Monster Door
Transform your typical entryway into a full-on monster that kids will adore in this tutorial.
07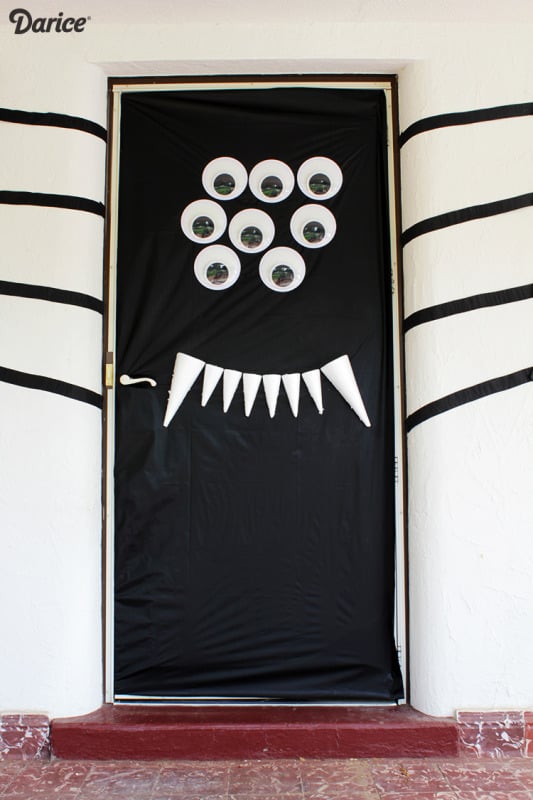 Spooky Spider