If You Want the Perfect Morning Brew, Look to These Coffee Makers
Paid Content For
Bed Bath & Beyond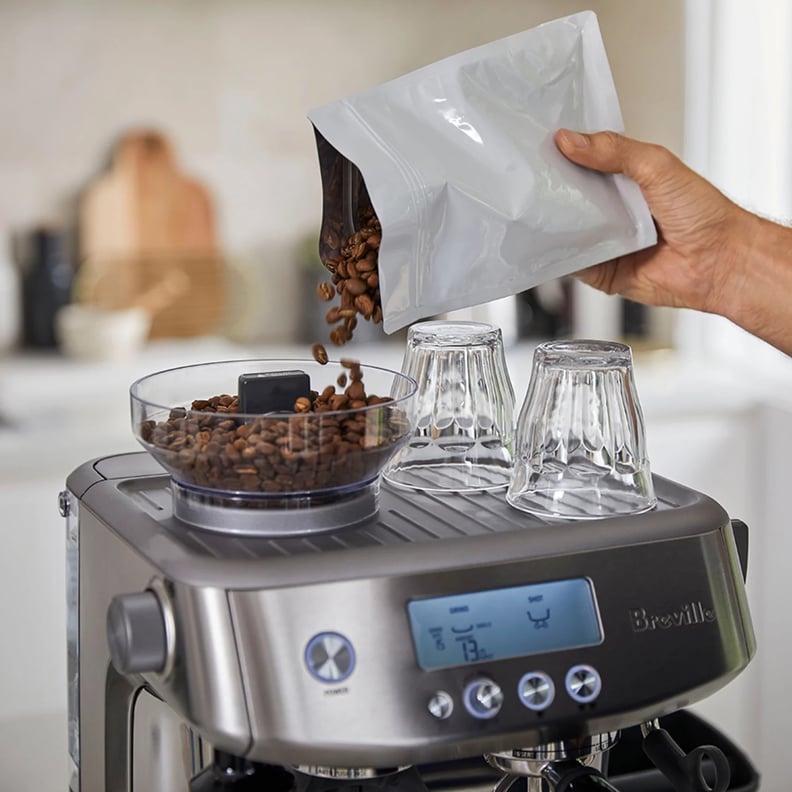 Bed Bath & Beyond
As POPSUGAR editors, we independently select and write about stuff we love and think you'll like too. If you buy a product we have recommended, we may receive affiliate commission, which in turn supports our work.
For some of us, coffee is a purely functional thing — as in, facing the day uncaffeinated is a living nightmare. For others, coffee is that and a gourmet beverage that deserves to be appreciated and savored, much like a fine wine. But nobody, absolutely nobody, wants to drink a lousy cup of sludge. Nor should they, given the bounty of coffee-brewing options available today.
You've got your traditional coffee maker, your pour-over brewer, your espresso machine — and that's not even getting into cold brew. Point is, if you want to brew a fantastic cup of coffee at home, you can easily create a pro-inspired setup that makes brewing fun and satisfying. For an impressive range of options, look to Bed Bath & Beyond. Its aisles (virtual and IRL) are well-stocked with just about any coffee-making needs you could think of, with solid choices for every budget.
Keep reading to learn more about the coffee makers that will help you make that perfect first-thing-in-the-morning cup — and the second, and the third . . .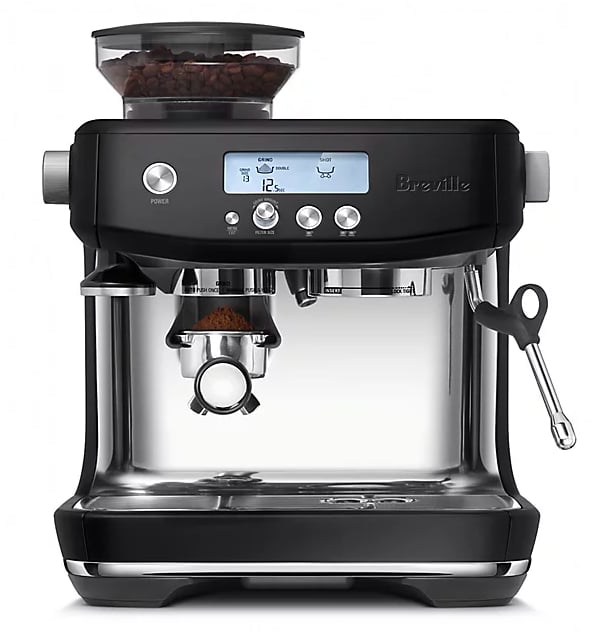 Breville Barista Pro Stainless Steel Espresso Maker
For espresso drinks such as lattes and flat whites, you'll need to pull shots. Espresso machine aren't cheap, but a good one will transform your kitchen into the best private "coffee shop" in town. This Breville Barista Pro Stainless Steel Espresso Maker ($800) has an integrated burr grinder (remember, that's what you want!), a steam wand, and digital temperature control so espresso is extracted at the right water temperature.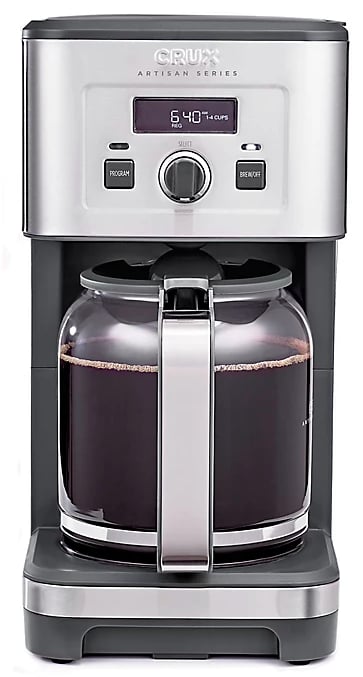 CRUX Artisan Series 14-Cup Programmable Coffee Maker
Waking up to the smell of coffee percolating is just about the best little luxury in the world. Make it happen with a programmable device like the CRUX Artisan Series 14-Cup Programmable Coffee Maker ($56). If you simply want a well-brewed pot of coffee ready and waiting as you shuffle into the kitchen, this is the way to go.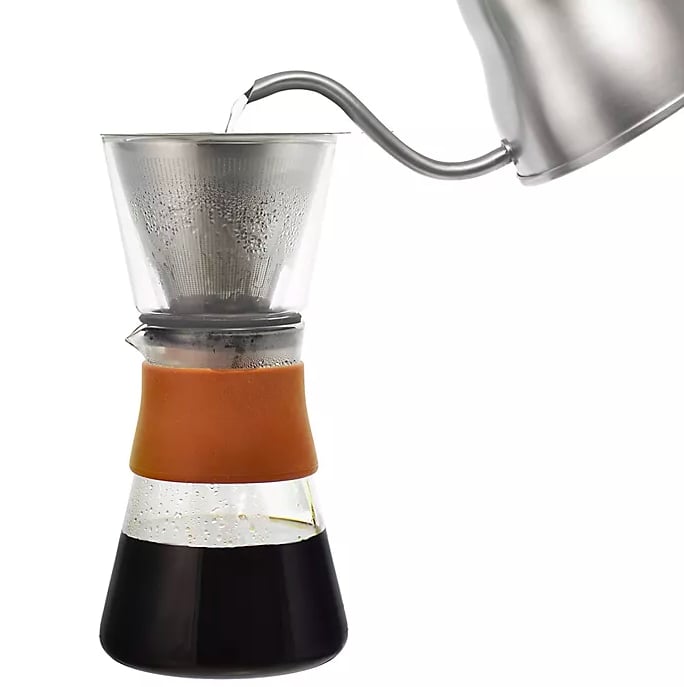 Grosche Amsterdam 28.7 oz. Glass Pour Over Coffee Maker
Stylish enough to display on your kitchen counter, this Grosche Amsterdam 28.7 oz. Glass Pour Over Coffee Maker ($40) is essential if you want to make a pourover coffee. Fans of the pourover method swear that the longer brewing time results in a more flavorful cup. Unlike many other pourover makers, this one doesn't require paper filters; its filter is built in, so you'll never have to worry about running out.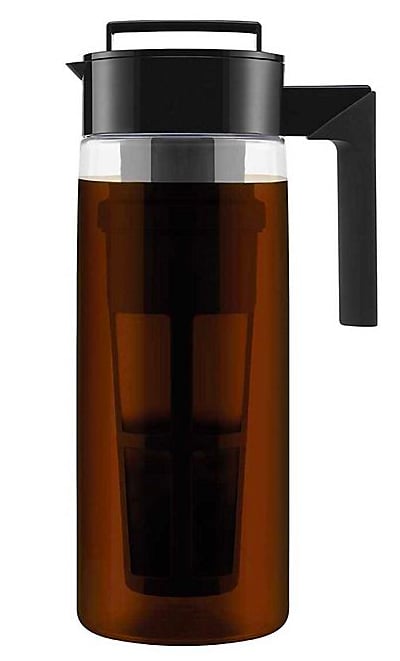 Takeya 64 oz. Cold Brew Coffee Maker
Coffee heads can argue for days about the merits of iced coffee vs. cold brew. (Yes, they are different drinks.) If you're a fan of cold brew, this Takeya 64 oz. Cold Brew Coffee Maker ($38) will be useful for your summer caffeine needs. The brewer allows coffee to steep for the recommended amount of time (between 12 and 18 hours, generally) and produces a smooth, concentrated, delicious result.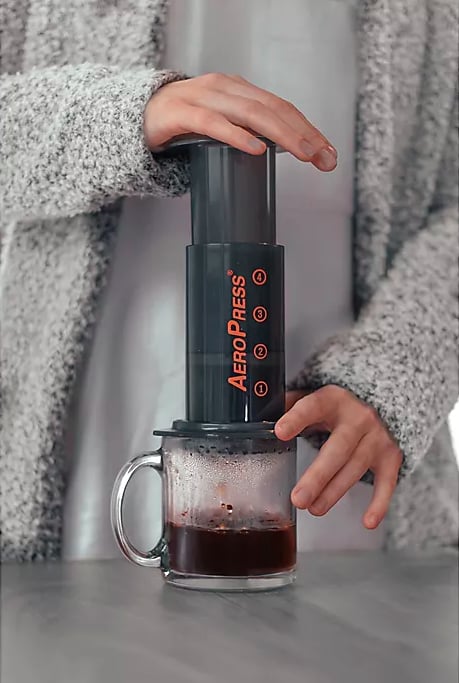 AeroPress Coffee & Espresso Maker
Go into any third-wave cafe, and if it has a retail section, you'll almost certainly find an AeroPress Coffee & Espresso Maker ($40). Although it has a bit of an "as seen on TV" aesthetic, it's actually one of the best methods for brewing; its fans say that it produces a smoother, less bitter coffee. To use it, you'll measure your coffee, insert a circular paper filter, and pour hot water into the cylinder. With the AeroPress positioned on top of a mug, gently press downward to force your coffee through. The downside is that you can brew only one cup at a time, but if you're seriously into coffee, you won't mind.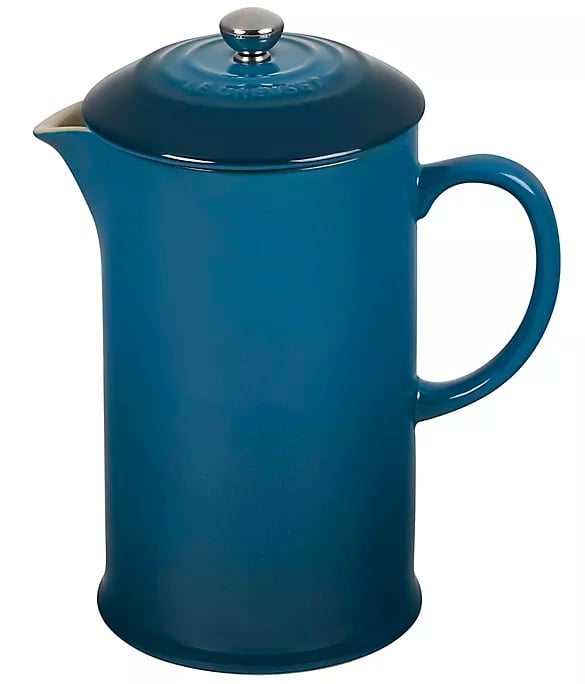 Le Creuset French Press
From an aesthetic standpoint, you can't go wrong with classic Le Creuset. But this Le Creuset French Press ($80) doesn't just look gorgeous on a countertop; it's part of the classic ritual of brewing coffee. Inside the pretty exterior is a traditional French press design, complete with a mesh sieve to keep coffee grounds from entering your coffee. And because stoneware insulates better than glass or plastic, your coffee (or tea, if you prefer) stays warmer longer. It's magnifique on many levels.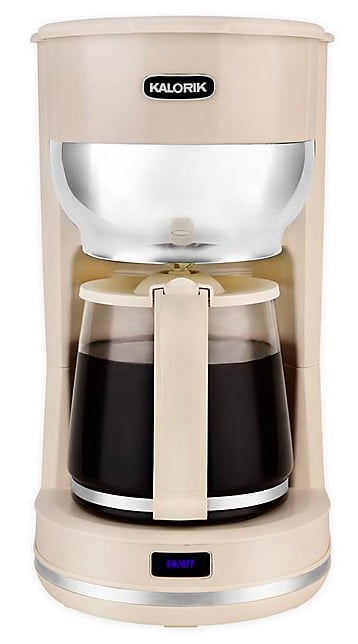 Kalorik 10-Cup Retro Coffee Maker
Sometimes all you need is simplicity that works. In the case of Kalorik 10-Cup Retro Coffee Maker ($74), you get that plus a great-looking retro design. It brews up to 10 cups of coffee, and it pauses automatically if you need to remove the pitcher. (Why? So you won't have to wait for the whole pot to brew before sipping your first cup.) Plus, it can keep coffee warm for up to two hours, but it also has an automatic shut-off feature. Cute and smart — who says you can't have both?