How to Finally Outfit an Adult-Feeling Bedroom — With Decor That Matches
As POPSUGAR editors, we independently select and write about stuff we love and think you'll like too. If you buy a product we have recommended, we may receive affiliate commission, which in turn supports our work.
Most of us decorate our bedrooms one piece at a time. We pick up a bargain here, add a family heirloom there, and before we know it, the bedroom is filled with wonderful things that don't really work with one another. Sound familiar? It's a common issue, and if you're looking to streamline your room and make it all match, it's actually not that tricky.
The first step, of course, is to rid your room of anything you don't use or truly love. From there, it's a matter of bringing in complementary colors and textures that coexist harmoniously. For instance, if your rug has warm brown tones and your curtains are bright blue, that could clash — but swap the rug or the curtains, and suddenly the room comes together. Same goes for decorating: when it's time to add a lamp or plants, work with the dominant materials of major items like furniture. You can do a room revamp all at once or slowly over time, but when it's done, you'll feel like you've finally made it.
Read on to see how we've styled a sample room, and learn the thought process behind it.
A Neutral-ish Rug
First, a rug to tie things together. Choose a rug with a traditional pattern. Why? This Nourison Malta Rug ($203-$720) exemplifies the answer. First, it's classic, so you won't be sick of it when the next Insta-interiors trend rolls around. And thanks to its mix of neutral-beige tones and blue, it gives you just enough color to work with — but not so much that the palette feels overwhelming.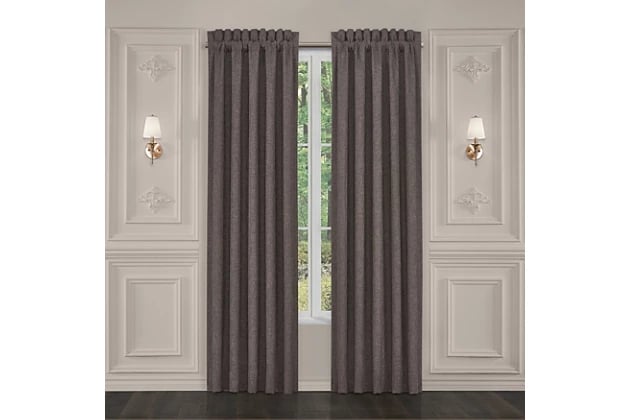 Window Coverings
To make your bedroom feel more sophisticated, just add window coverings. Unless you've got tons of money to burn, custom can be prohibitively pricey. Instead, look for curtains in standard lengths, and choose a solid color that complements your rug color. We've chosen these faux-linen J. Queen New York Curtains ($86), which are lined for privacy and look more expensive than they are. Pro tip: hanging your curtains higher above the window creates the illusion of taller ceilings.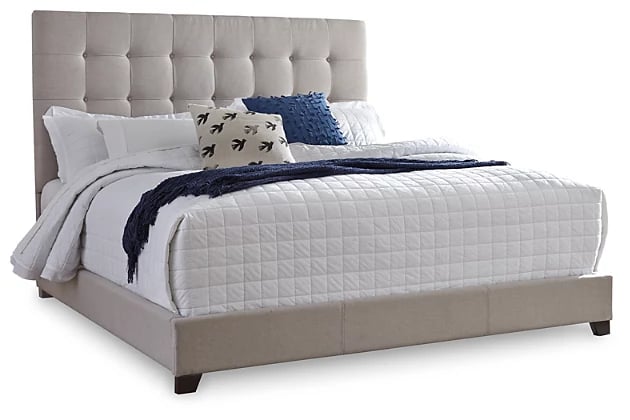 An Investment-Worthy Bed
A bed is a considerable and worthwhile investment, so avoid trendy finishes. This Dolante Bed ($270-$330, originally $300-$360) has simple and straightforward lines, plus a tufted headboard for comfort. In beige upholstery, it's a nice neutral backdrop for bedding of almost any color.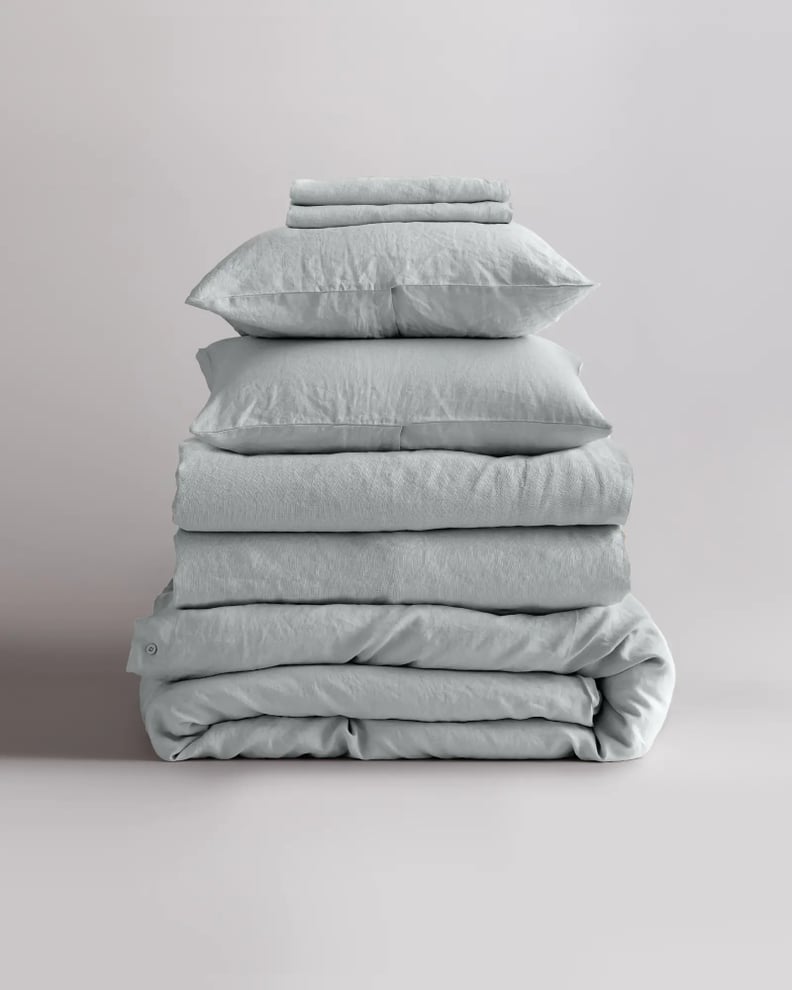 High-Quality Bedding
To quickly create a cohesive look, find a high-quality sheet set that picks up the colors from your rug. Patterns and prints can look cool, but if you're trying to unify the various items in your space, it's easier to choose a solid color. Here, we've selected the mist option in the Quince European Linen Duvet Deluxe Bundle ($212), which goes with the previous rug and bed. See how it's coming together?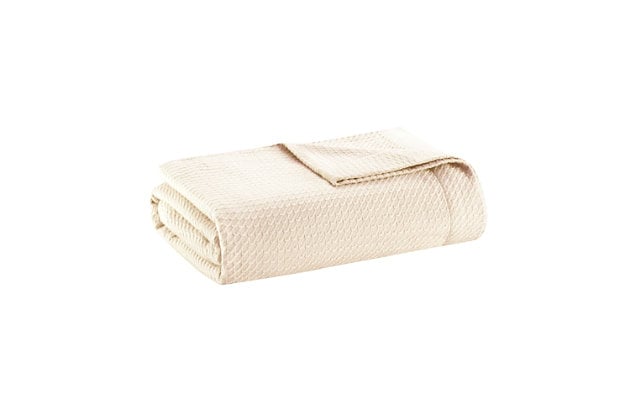 A Throw Blanket
A blanket is a cozy accent when layered or folded along the foot of the bed; it makes the room feel thoughtfully styled, too. In cream, this Egyptian Cotton Full/Queen Blanket ($56) is versatile and pretty. If you don't have the time or budget to do a full room makeover, you can still unify what you already have by adding neutral throws and pillows.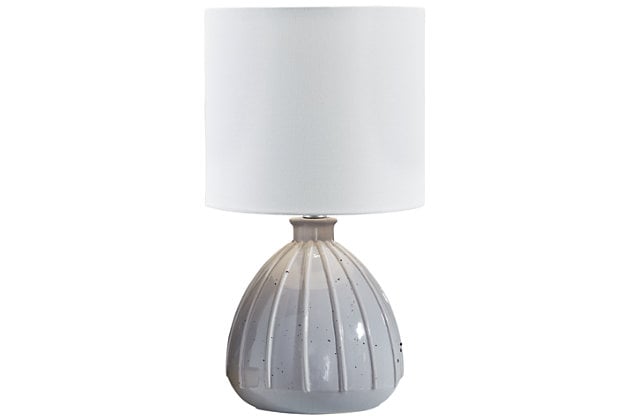 A Table Lamp
Lamps are sometimes viewed as functional tools, not decorative accents. But when the style and finish fit in with the rest of the space, they make a bedroom feel designed rather than thrown together. This Grantner Table Lamp ($40), also available in off white, is a way to brighten your room while (again) picking up the tones already in it.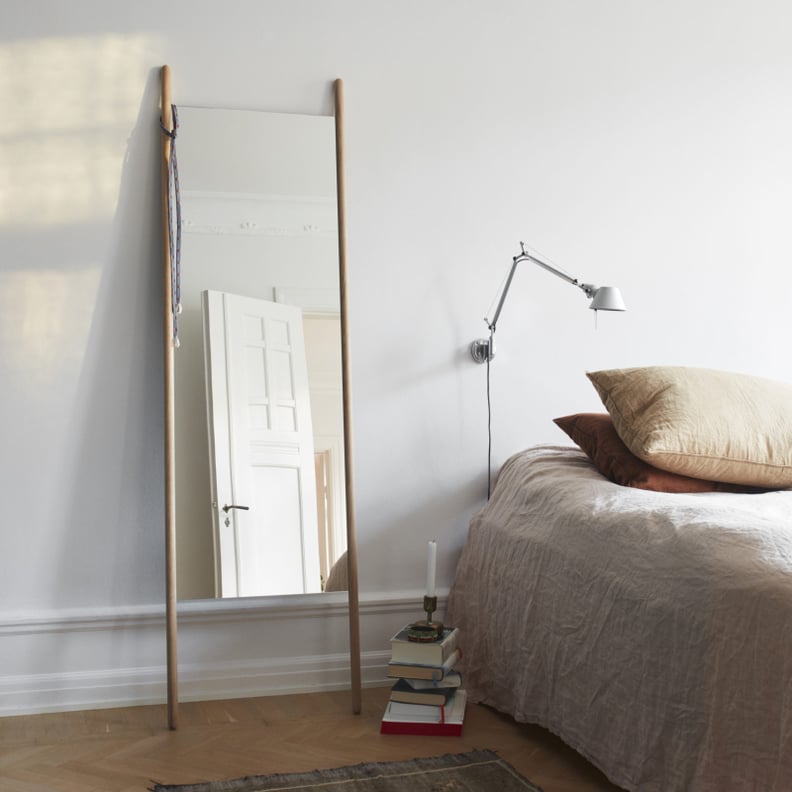 A Design Mirror
You know the $20 mirror that everyone has had at some point? The one that's about four feet high and sticks on the back of a door? Nothing wrong with it, but for a more grown-up vibe, you might want to upgrade to a well-designed replacement. This Skagerak Georg mirror ($535, originally $669) has a mix of Japanese and Scandinavian influences, which makes it work with a variety of styles. Not ready to lay out that much on a mirror? (Totally fair!) During your mirror hunt, remember that thicker and larger mirrors look more "adult" than thinner ones — and don't forget about vintage options, which can provide a lot of character.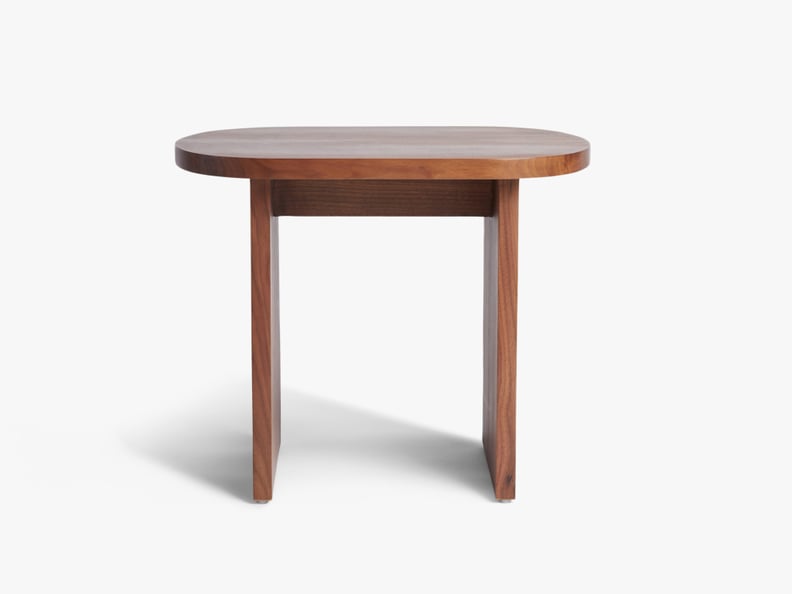 A Nightstand
One easy way to make a bedroom feel adult is to choose a simple nightstand. This Parachute Bluff Oval Nightstand ($449) has a clean, sophisticated silhouette that won't visually compete with your bed and other furniture. On that note, the finish of your dresser, bed, and nightstand don't have to match, so don't stress about mixing materials.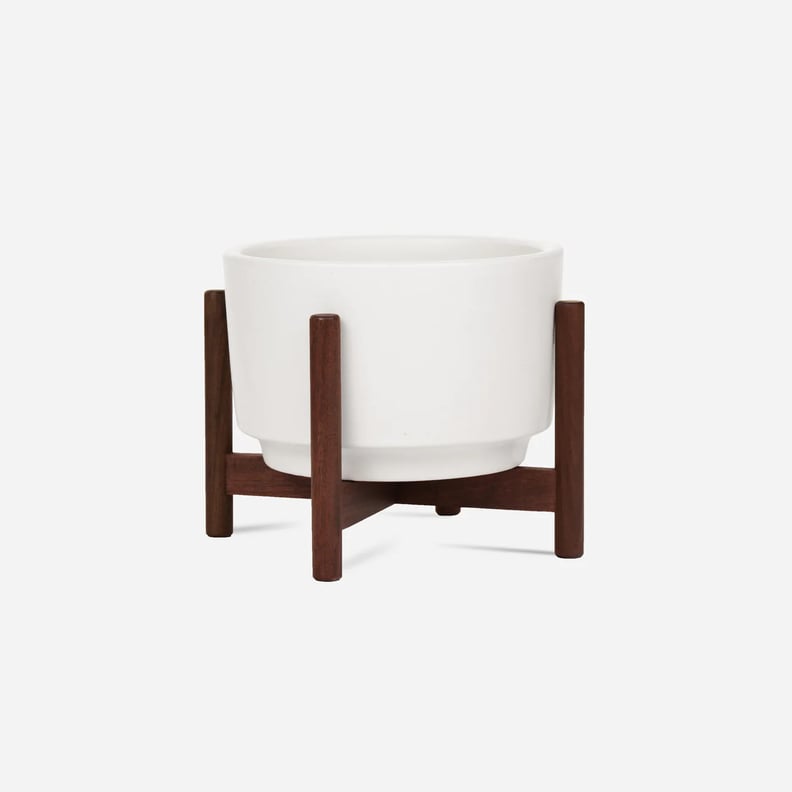 Live Plants
Houseplants make a room feel well considered, especially when they're housed in pretty planters like this Case Study Ceramics Raised Table Top Cylinder ($115). When looking for plant containers, keep everything looking cohesive by sticking to the same color or material. Basic terra-cotta containers and white ceramic containers never go out of style, for what it's worth.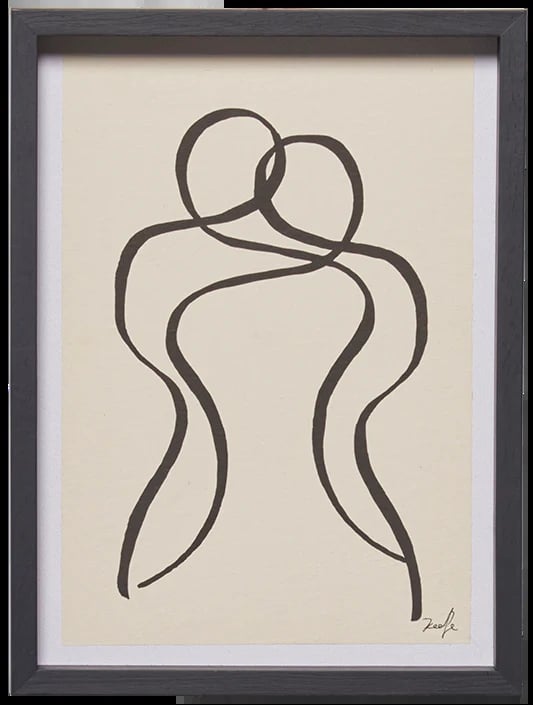 An Art Print
Unframed posters are cool, but at a certain point, it's time to upgrade to framed art. On a strict budget? You can get creative by framing your own drawings, photographs, or mementos. (Even those old posters can look pretty cool in a frame.) Also, mass-produced wall art has come a very long way, especially when we're talking about abstract line art. This Helsinki Art Print ($55, originally $75) looks like something you might pick up from an up-and-coming artist, but it's well priced — and already framed, which will save you so much money.