How to Decorate a Small Space
5 Tips For Making the Most of a Small Space — Straight From an Expert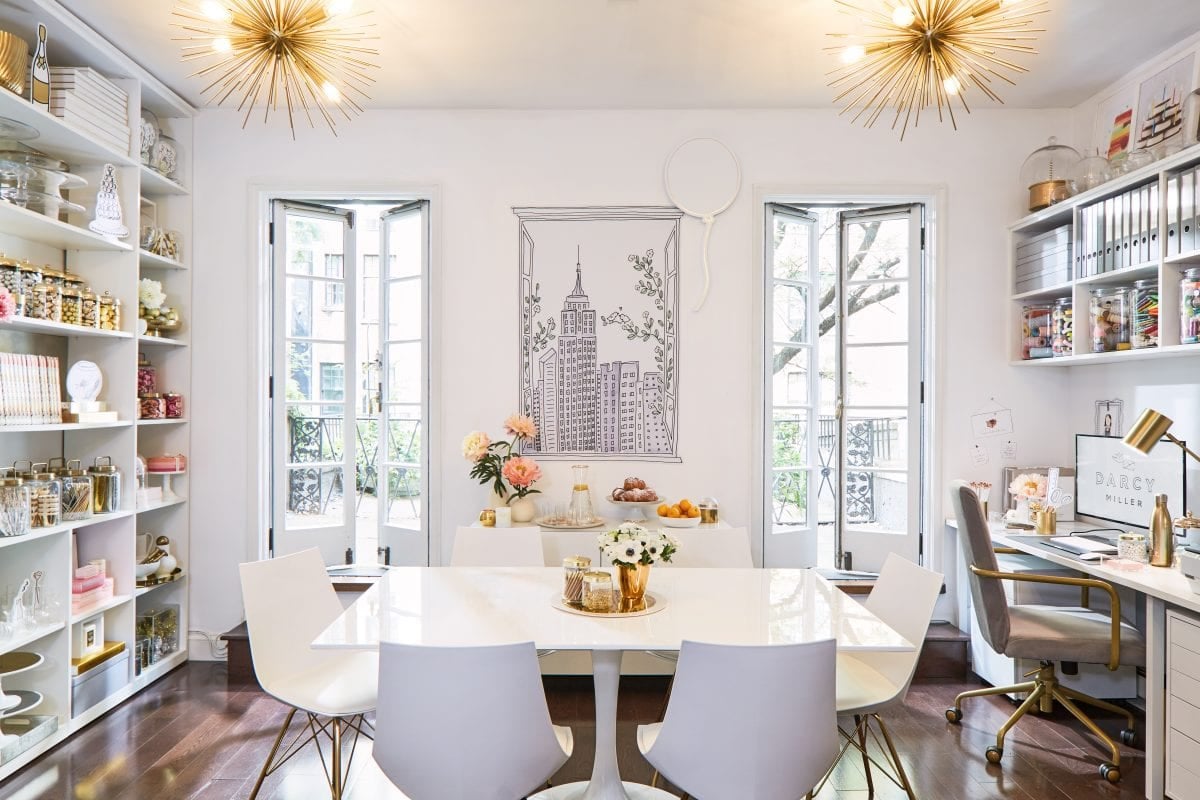 When you live or work in a small space, making the most of that space can be extremely tricky. You want to have a nicely decorated spot that feels like you, but you also need it to be practical and easy to navigate. You also have to be extra picky and ruthless when it comes to deciding what you should keep and what you should toss. POPSUGAR spoke with Darcy Miller, an author, editor, illustrator, and celebrations expert, about how to use every inch you have in a productive way. Darcy, who just recently designed her brand-new (and stunning) studio, uses some of her own illustrations to decorate the walls to make them feel much more personal — something she loves sharing with others as well (you can shop them here). Keep reading for her top five tips for turning a small space into a beautiful and cohesive haven.
Pick a palette. Choosing two or three background shades makes it easy to decorate, mix in accessories for pops of other colors, and keep your space cohesive. (For Darcy's studio, she chose white and gray with metallic accents.)
Make furniture multitask! In a small space, every piece has to do more than one job. Darcy said her filing cabinets are on wheels so they can roll them out when they need an extra surface to work on, use them for photo shoot props, or rest appetizers or drinks on at a party. "Even my desk blotter doubles as a ruler — it has markings on it!" she said.
Don't hide away. Storage can double as decor if you keep attractive objects — like cake stands or stacks of colored paper — visible on open shelving. Items you use every day — like glasses and plain white china — look great when they're organized.
Keep must haves handy on desktops and counters. If there are supplies you use all the time, find an organized way to keep them out in the open that looks good, too. "For me, it's markers in clear cups on a tray on my desk — not shoved in a drawer," she explained.
Work with what you've got — and fake what you don't! A mantelpiece makes a great rotating gallery. If you've got one, don't nail anything into the wall or make anything too permanent so you can swap out frames and objects to fit the season, occasion, or even your mood. Windows add light and joy to a room. If you don't have one, fake it with a mirror, poster, or accent, like Darcy's New York City View Decal.