How to Style Your Home's Entryway Like a Pro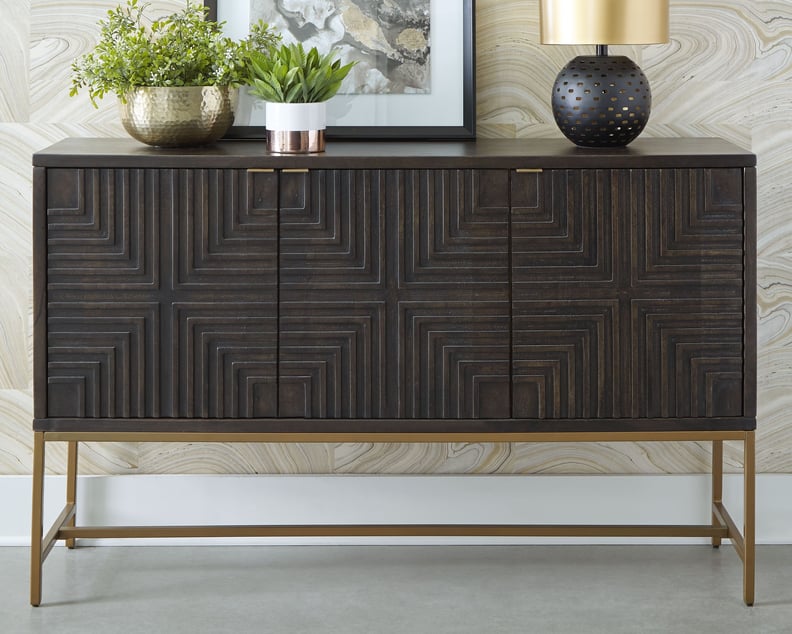 Ashley
Ashley
As POPSUGAR editors, we independently select and write about stuff we love and think you'll like too. If you buy a product we have recommended, we may receive affiliate commission, which in turn supports our work.
The first place anyone sees in your home is the entryway. Depending on how you approach the space, it can be a quick and easy dumping ground for coats and shoes, or it can be a delightful and well-designed spot that sets the mood for the rest of your home. Since it doesn't take that much time to style your entryway, why not turn it into a place you enjoy? Ahead, we've gathered a few key items (along with some easy-to-implement decorating advice) to help you love your home from the very first step you take inside it.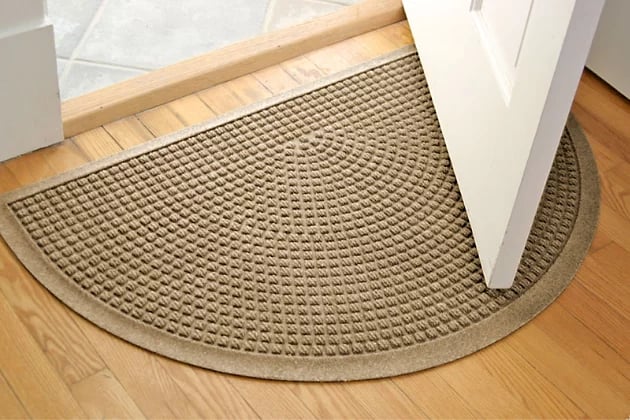 Home Accent Half Round Doormat
Your doormat is part of your entryway, and if you want an elevated look, skip doormats with sassy sayings on them. Instead, go for a simple design that complements the surface beneath it. This absorbent Home Accent Half Round Doormat ($45) works seamlessly because the tan color almost blends in with the oak flooring. Plus, it has a design-y arch for looks, but its slip-resistant material also soaks up water and mud — which is necessary during the mucky months of winter.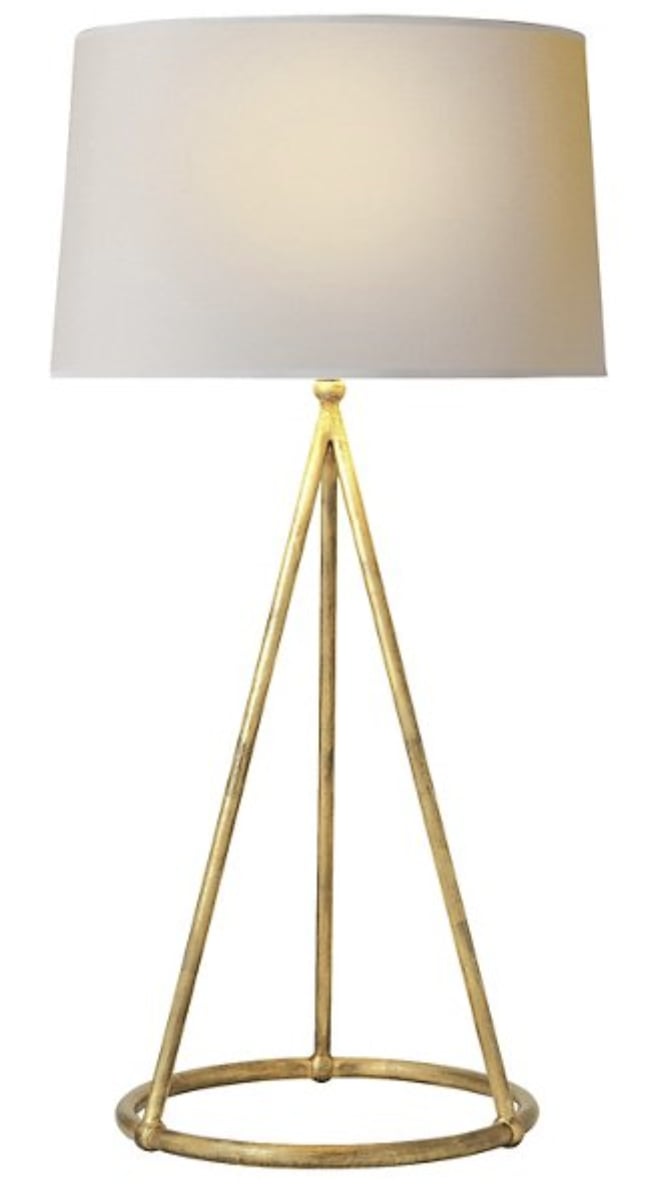 Nina Tapered Table Lamp
Even if you have overhead lighting, a table lamp is a nice touch. Place it on one side of your entryway table for a gentle glow that welcomes you home. This Nina Tapered Table Lamp ($349) is elegant but not stuffy, and its natural paper shade diffuses light softly. Tidy tip: hide the cord by adhering cord clips to the back of the table legs and then snaking the cord through the clips.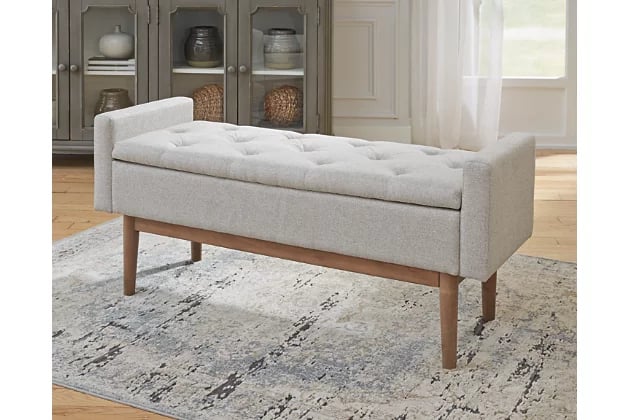 Briarson Storage Bench
Most of us come home bearing shoes, hats, purses, gloves, and other necessities — and if you live with roommates or family, it's easy for piles of stuff to accumulate. That's why you need to conceal, conceal, conceal. With its lift-up top, this Briarson Storage Bench ($200) cleverly hides those items when they aren't needed. We recommend placing inexpensive bins within the bench compartment to help you stay organized. When it's time to leave, the bench becomes a comfortable place to sit and put your shoes on. (And no need to go crazy with the throws and pillows on an entryway bench. Simplicity works!)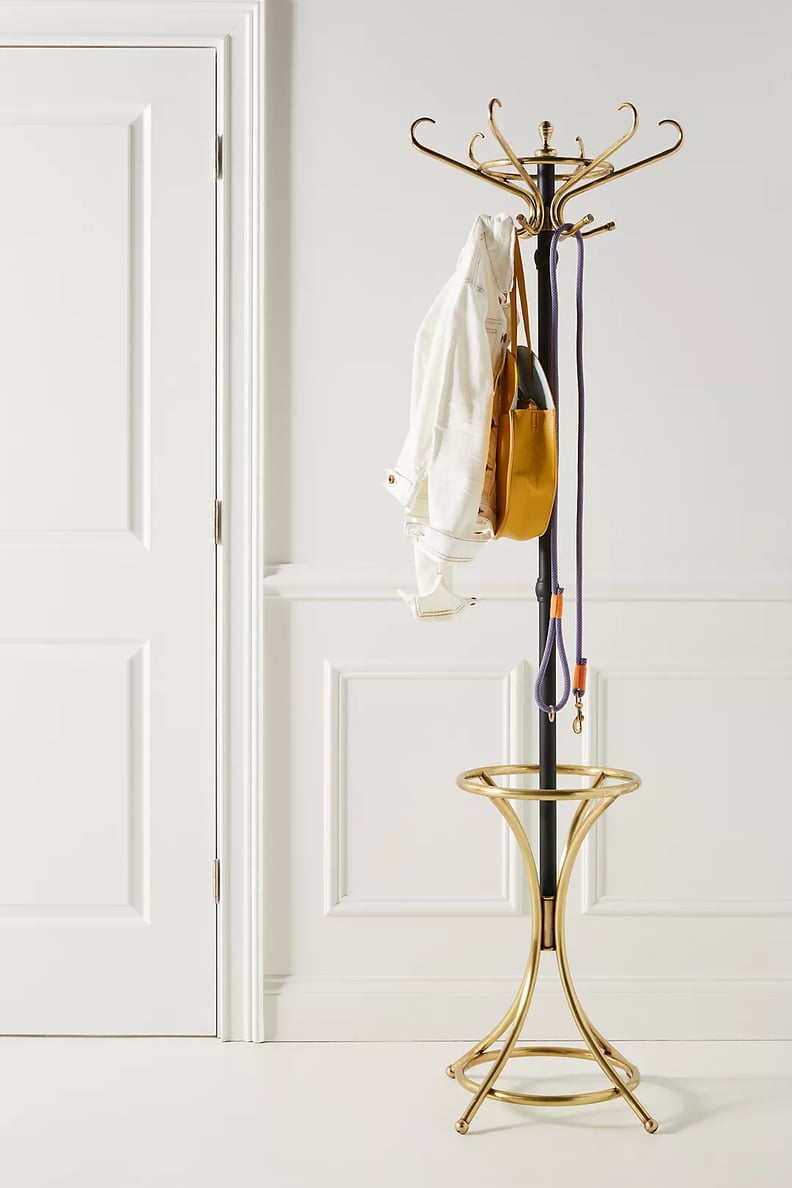 Esmond Coat Rack
If you're not blessed with a coat closet, that's not a problem. For less than $20, you can install inexpensive hooks for coats, purses, and more. The trick is to use only as many as you realistically need — think three to six — and to leave adequate spacing to accommodate oversize coats without squishing them. Landlord won't let you make changes? A free-standing coat rack like this splurge-y Esmond Coat Rack ($648) will contain umbrellas, jackets, and tons more — and you can take it with you when the lease is up.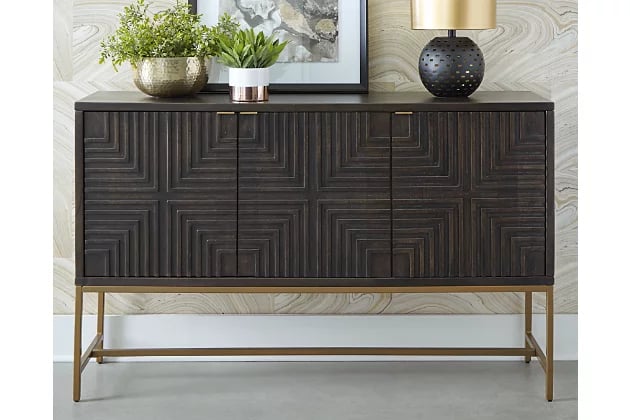 Elinmore Accent Cabinet
The most useful entryway furniture provides visual interest along with storage, like this Elinmore Accent Cabinet ($620). The three-door console opens up to reveal fixed shelves that can hold everything from throw blankets to packages to winter accessories. And since you can stash things away, you can focus on styling the surface for aesthetics.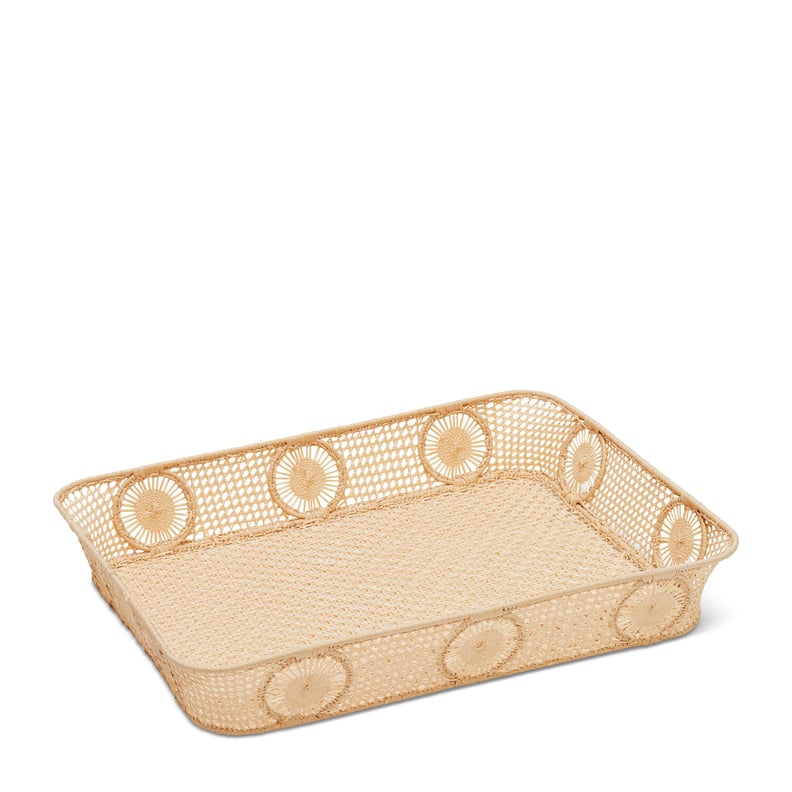 Aerin Raffia Tray
Unless you're a fan of misplaced keys and piles of catalogs, you need a place to toss personal items and mail upon arriving home. (Again, this is why hidden storage is so valuable — and why we're so keen on the bench and console table.) If your table doesn't have drawers for stashing these things, give them a consistent place to rest. This Aerin Raffia Tray ($135) is pretty enough to display, and large enough to hold those everyday items without feeling overstuffed.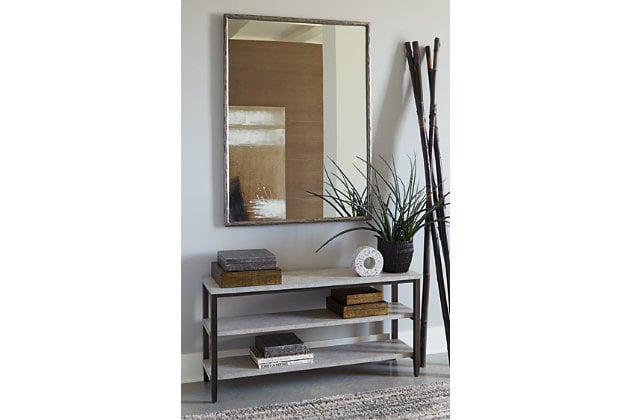 Ryandale Accent Mirror
If your entryway has enough wall space, you should really hang a large mirror. Not only does a mirror give you the opportunity for a last-minute 'fit check, but it also makes small spaces feel bigger and brighter. This Ryandale Accent Mirror ($260) is a timeless choice due to its antiqued pewter finish and ample size; it would work well with transitional, traditional, or contemporary styles.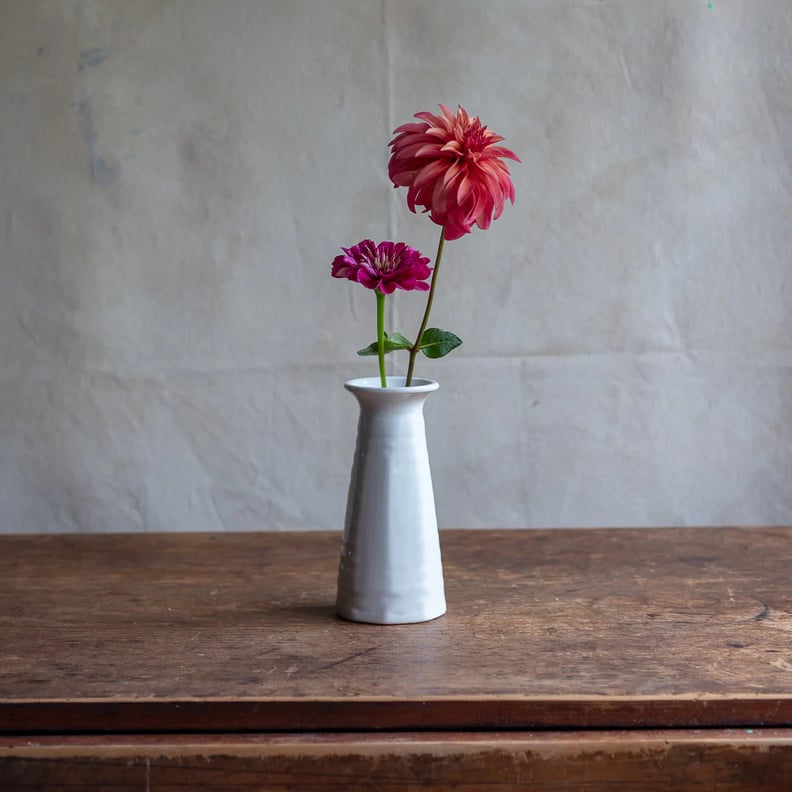 Frances Palmer Pottery Creamware Hand Cast Bud Vase
Floral arrangements always make an entryway feel cheerful and welcoming. Fresh bouquets are beautiful, but well-made silk plants can provide the same payoff without the need to create a budget for blooms. Whether you go with real or faux, choose a vase that you'll want to see every day — and consider using museum putty to hold it in place in high-traffic passageways. FYI, a vase that conceals the water and stems, like this Frances Palmer Pottery Creamware Hand Cast Bud Vase ($190), puts visual emphasis on the flowers rather than the stems.