Styling a Desk Only Looks Tricky — Here's Exactly What You Need to Make It Easy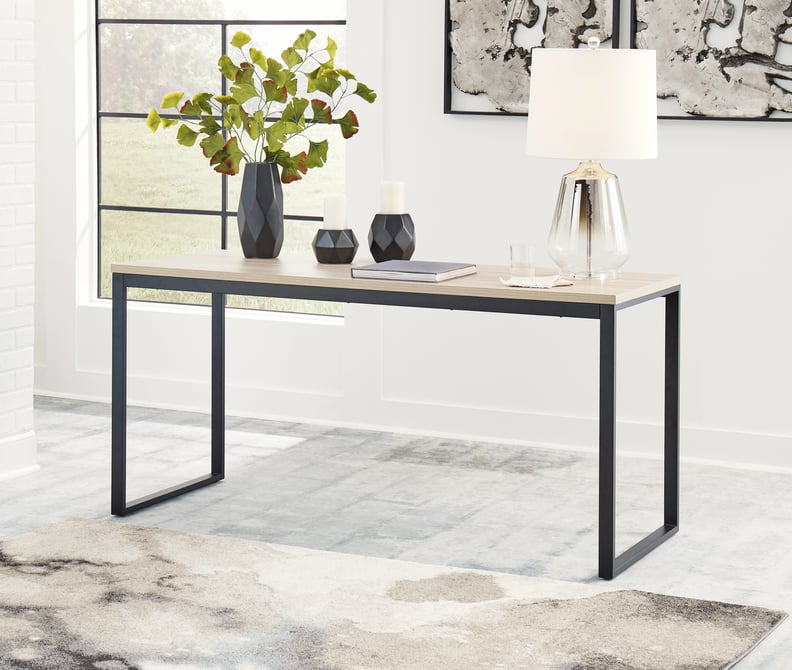 Ashley
Ashley
As POPSUGAR editors, we independently select and write about stuff we love and think you'll like too. If you buy a product we have recommended, we may receive affiliate commission, which in turn supports our work.
Way back in early 2020, it may have been hard to imagine how important a home office space (or heck, just a desk!) would become for millions of people. But now that more folks are perma-working from home, having a good-looking desk space is not just a "nice to have," but a necessity.
And since those desks are in our homes, it's only natural that we'd want them to fit with our home-decor vibe. That's why we've gathered a few simple desk-styling tips to help you create a beautiful place to plow through your to-do list. It all starts with the desk, of course, and builds from there.
Read on to shop some of our favorite desks and hacks for how to style them — including tips on how to keep clutter under control. (And who doesn't need that?)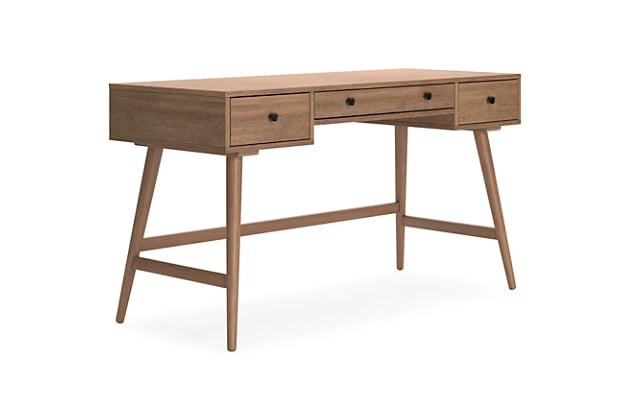 Thadamere Desk
Let's start with the desk itself. This Thadamere Desk ($280) is a serious find if you're into a midcentury-but-not-too-retro vibe. The silhouette is '50s inspired but still contemporary enough to work with a variety of decor styles, from California coastal to farmhouse. Stash your office supplies in the drawers, then prepare for the fun part: styling the surface.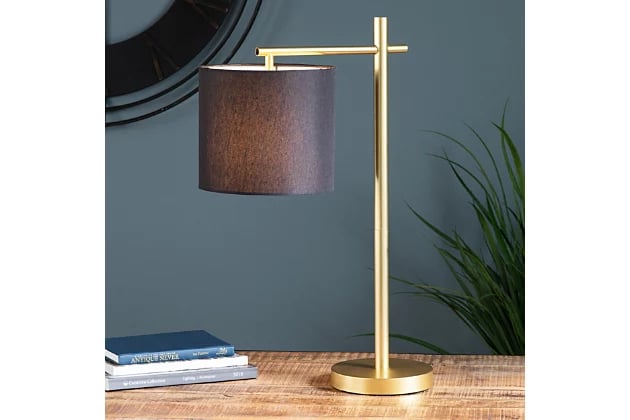 Sabrina Task Lamp
You're going to need a lamp. More specifically, you'll want a task lamp that directs lighting downward. This Sabrina Task Lamp ($92) is a sophisticated choice that doesn't scream, "Running Excel functions is my life's passion." The brass-finish center pole and arm support a chic black linen shade, and its small footprint won't gobble up half of your desk surface. Create a clean look by running the clear power cord down a leg of the desk and securing it. Voila: no cord clutter.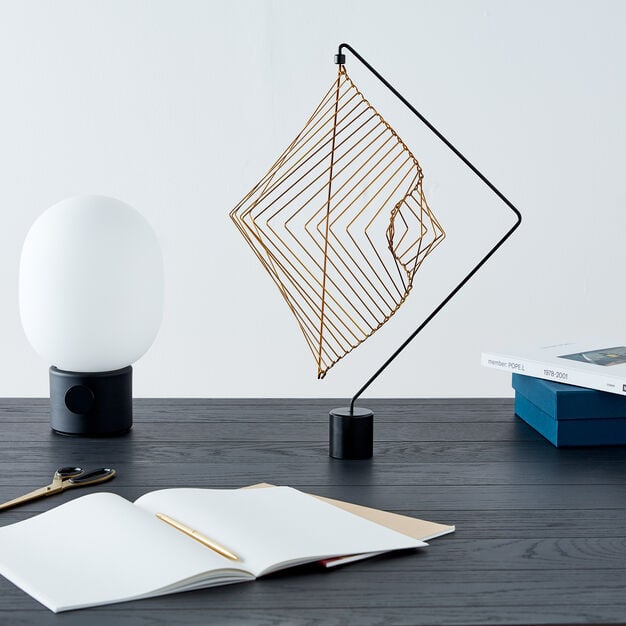 Square Wave Kinetic Mobile
Any type of art elevates the look of your desktop. A framed print is always a savvy choice, but this Square Wave Kinetic Mobile ($109) sculpture takes things to the next level. The connected metal rods gently undulate and move, creating an almost hypnotic effect that's perfect for zoning out between Zooms.
Posy Tray
One quick tip for keeping a tidy desk: use a catchall like this Posy Tray ($80) to contain small items such as pens, clips, and a scented candle. That way, even if you need to have random items around, they'll seem as though they're displayed rather than strewn about. BTW, this tray plus that lamp above are a very cool metallic pairing.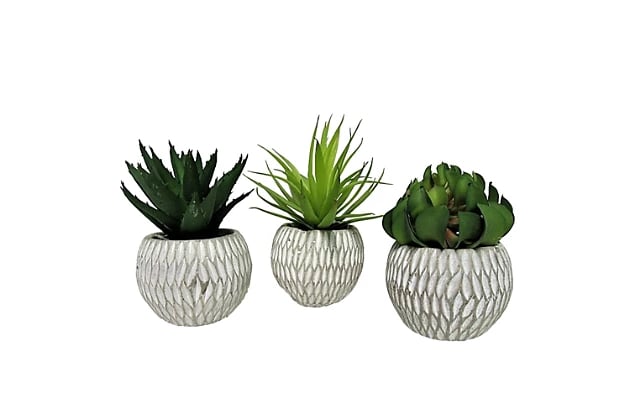 Succulent Trio
A desk always looks fresher with a houseplant or two. But if you're not blessed with a green thumb, don't feel bad. Just go for faux. This Succulent Trio ($43) never needs watering and will stay looking lush and green, even if you neglect it indefinitely.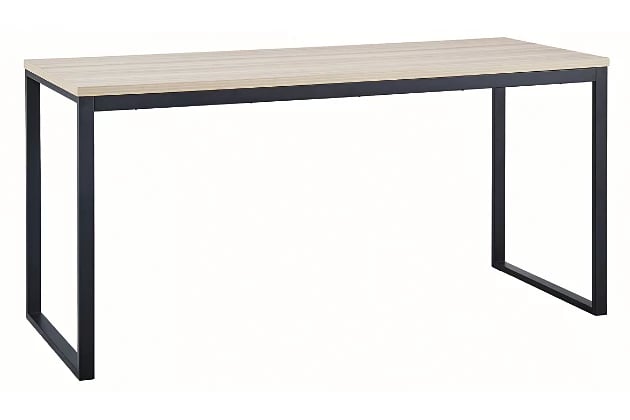 Waylowe Office Desk
For minimalists, a streamlined desk like this Waylowe Office Desk ($200) is a good option. The key to making it look stylish, not stark? Select five decor accents of varying heights, choosing materials such as glass, marble, and metals. "Anchor" one side with a lamp or flower-filled vase, then balance it with shorter items such as an objet d'art. Style it with a coffee-table book in the center, which looks pretty when you're not working and slips under a laptop when you're clocking in.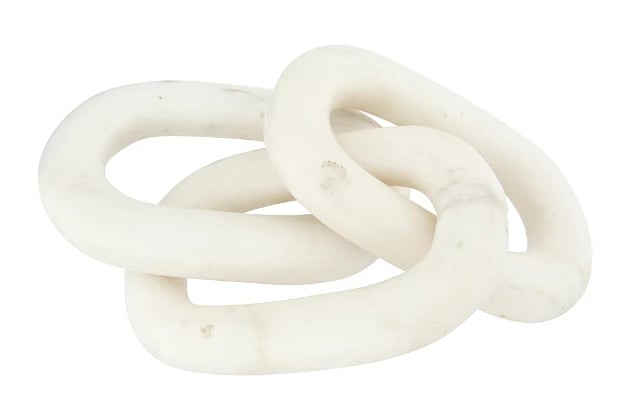 Decorative Marble Chain Link Figurine
When it comes to adding an item to a minimalist desk, should you go trendy or timeless? With this Decorative Marble Chain Link Figurine ($46), you don't have to choose. White marble truly never goes out of style (just ask the ancient Greeks and Romans), and yet this trio of interlocking links is very now. Use it as a paperweight or as a way to fill a corner of the desktop.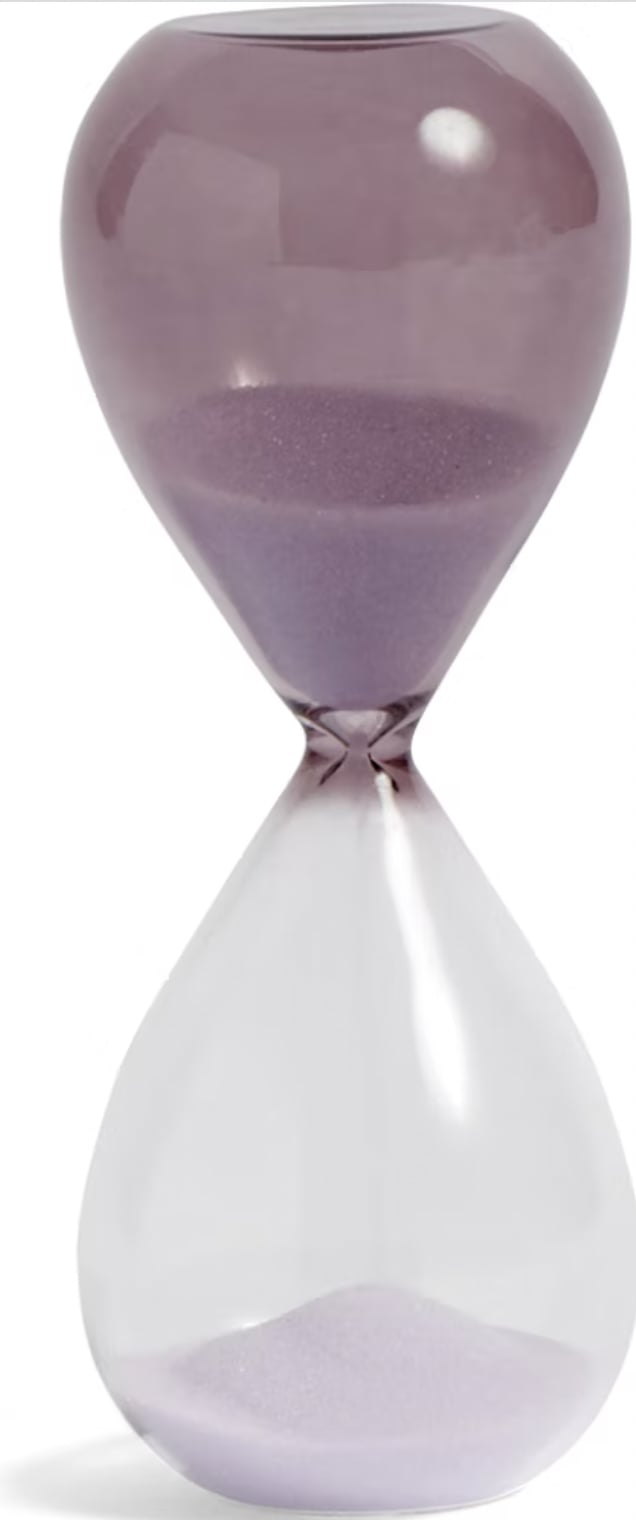 Hay Time Hourglass
If you're a bit of a procrastinator, join the club — and then do something about it. This Hay Time Hourglass ($18) is a beautiful addition to any desk, with its sides of smoky amethyst and clear glass. But it's also a good way to get things done: how many emails can you answer before the sand fills the bottom of the hourglass, for instance? Only one way to find out.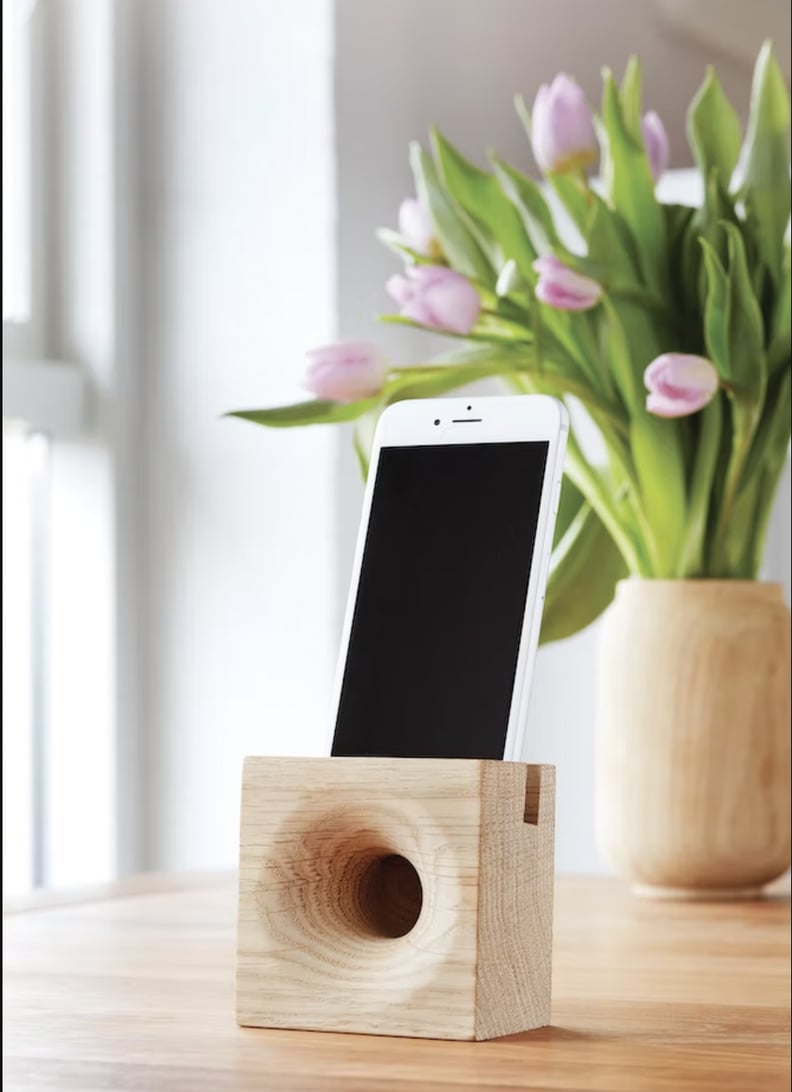 Ambra Phone Speaker
If you're like most people who WFH, your phone is almost as indispensable as your computer. Tuck it into this Sono Ambra Phone Speaker ($89, originally $105) and you'll never misplace it among piles of papers again — not to mention, the carved curvature of the wood is a natural, no-electricity-required amplifier when you need to turn up your tunes.