8 Ikea Desk Hacks That Will Take Your Breath Away
Ikea is the go-to destination for people who don't want to shell out hundreds or even thousands of dollars for furniture, but still want something with a bit of style. But buying your furniture at Ikea doesn't mean you have to be limited to their color palettes or design combinations. And one of the easiest ways to add your own design flair is with a desk hack. With some creativity, time, and a bit of elbow grease, it's not hard to turn that boring, familiar desk into something much more unique!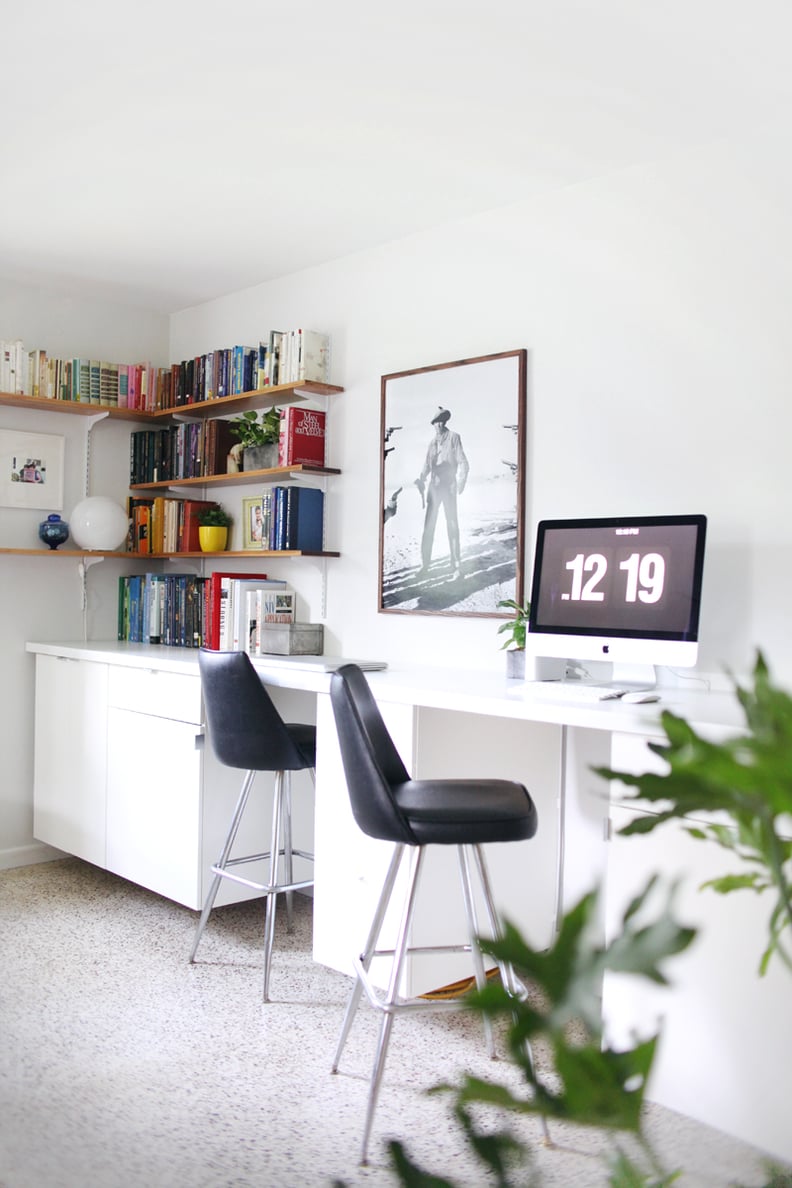 Custom Built-In Desks
Give your office a bit of character with these custom built-in desks! This Ikea hack is a great solution if you don't have a separate office. You can easily turn part of your living room into an office space and keep it all contained to one wall.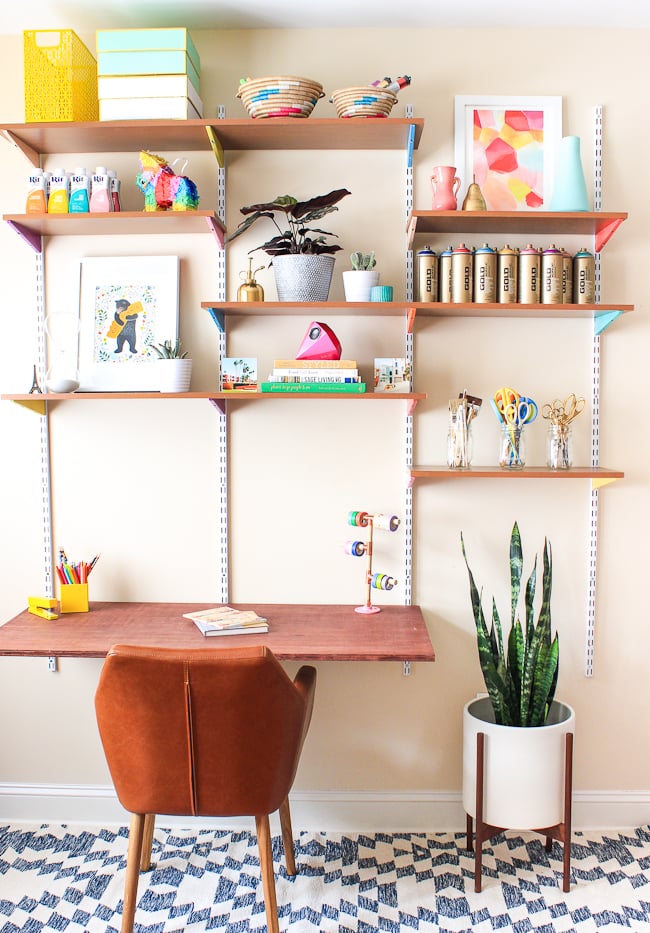 Floating Wall Unit
Who says a desk has to take up valuable floor space? This elaborate (but so simple!) desk hack goes to show the value of taking advantage of wall space. And the varying shelf heights and decorative accents turn this very functional desk into a work of art!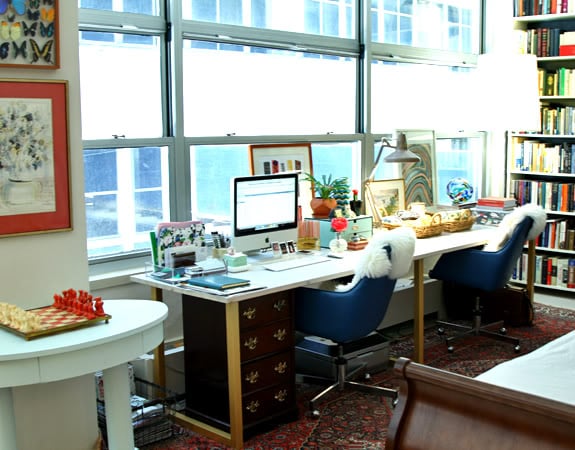 Gold and White Double Desk
One of the beauties of hacking your own Ikea desk is being able to make it as long as you want. If you need a table for two or just want to split up your work space into two separate uses, this desk hack is the one for you. You can also paint the legs any color you want to match your space and personality!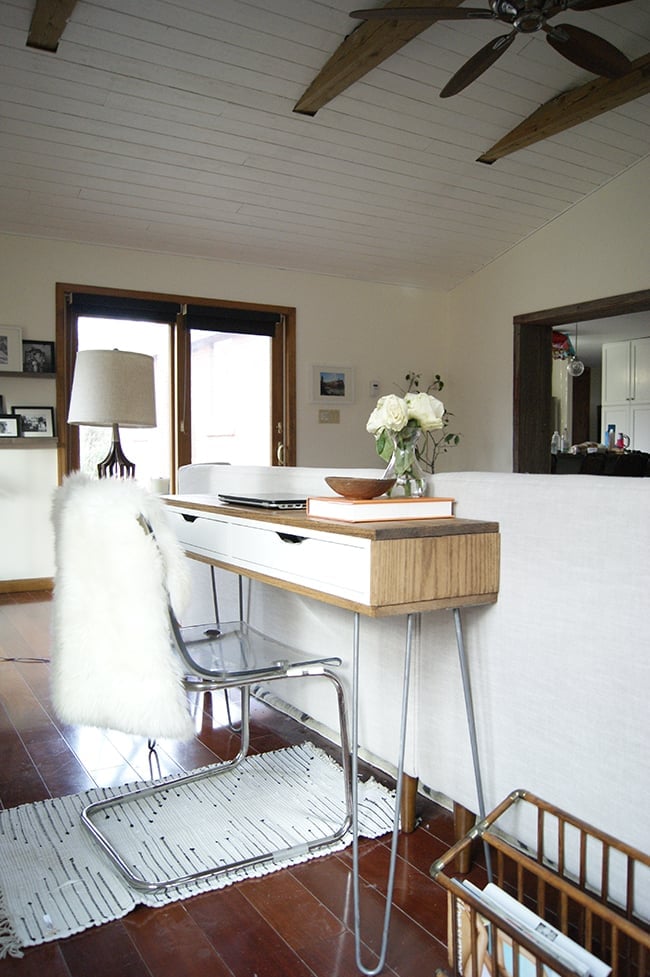 Midcentury Modern Beauty
Who knew an Ikea desk could look so high-end? This desk hack pairs a shelf unit with wood trim and four beautiful hairpin legs for the ultimate midcentury modern desk — without the price tag! The result is absolutely stunning, and a great choice for a functional yet space-saving desk.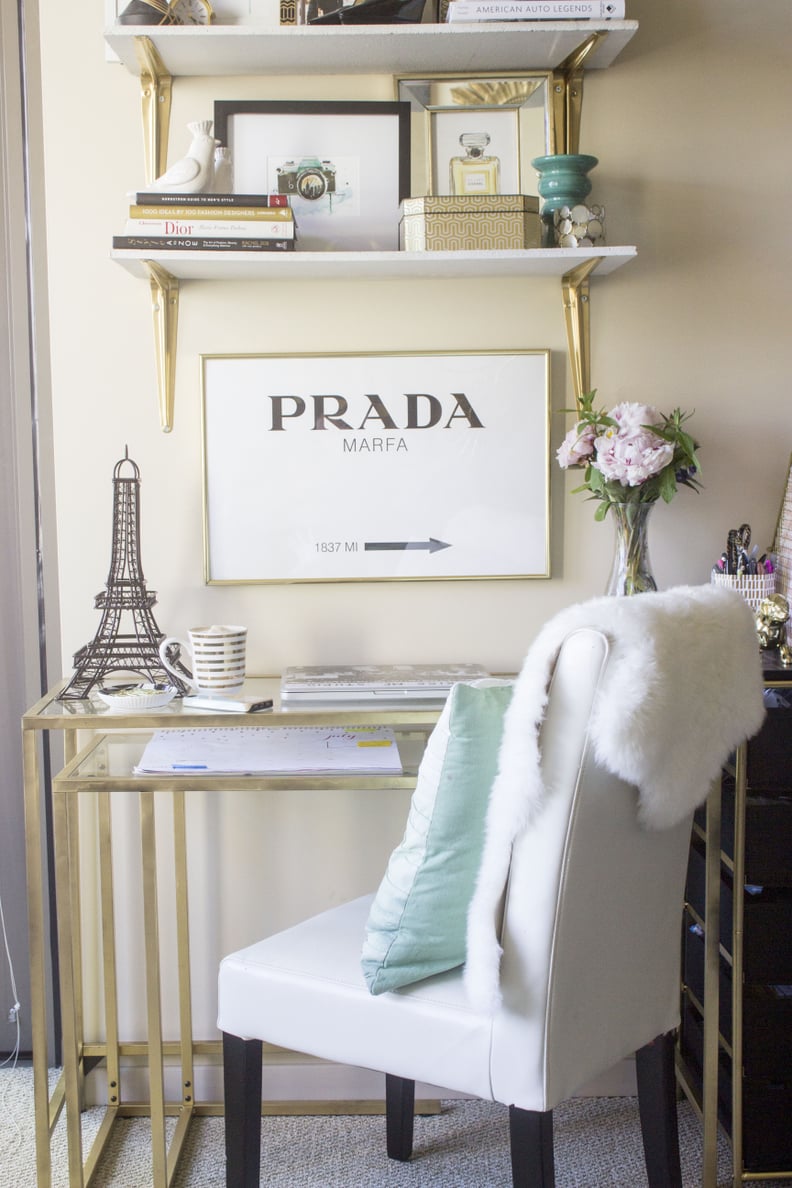 Glamorous Gold and Glass
This multilevel desk is the ultimate desk hack for fashion girls! By pairing an Ikea desk and laptop table, this office area makes the most of limited space. And a bit of gold spray paint adds glamour to any piece of furniture! Plus, glass tabletops really open up a space.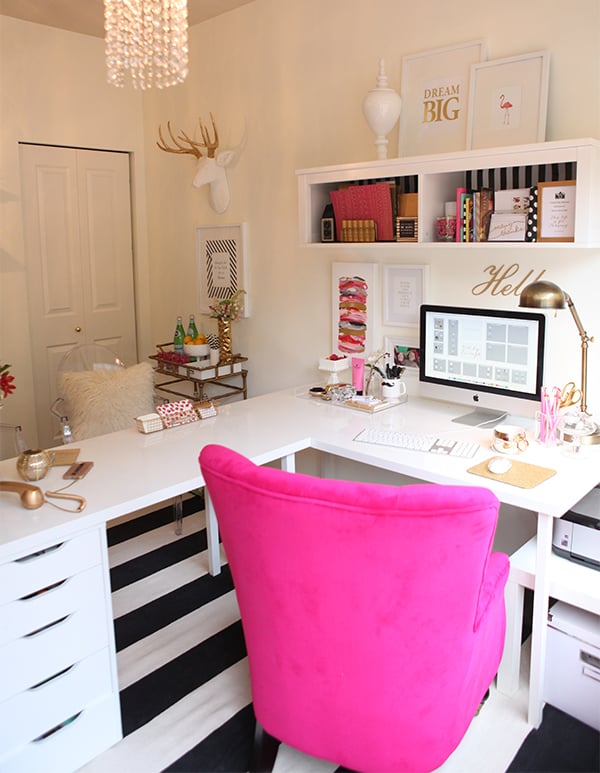 White Corner Desk
Can't find a desk big enough? No problem! Fashion your own corner desk using this awesome Ikea desk hack. This white desk still manages to feel light and airy by keeping any storage to the ends of the table and leaving the rest of the area under the desk open. Plenty of room for lots of desk accessories!
White Desk With Drawers
This desk is the perfect option for someone requiring a little more storage space. The simple tabletop and clean lines retain the modern charm Ikea is so well-known for, with some much-needed added utility.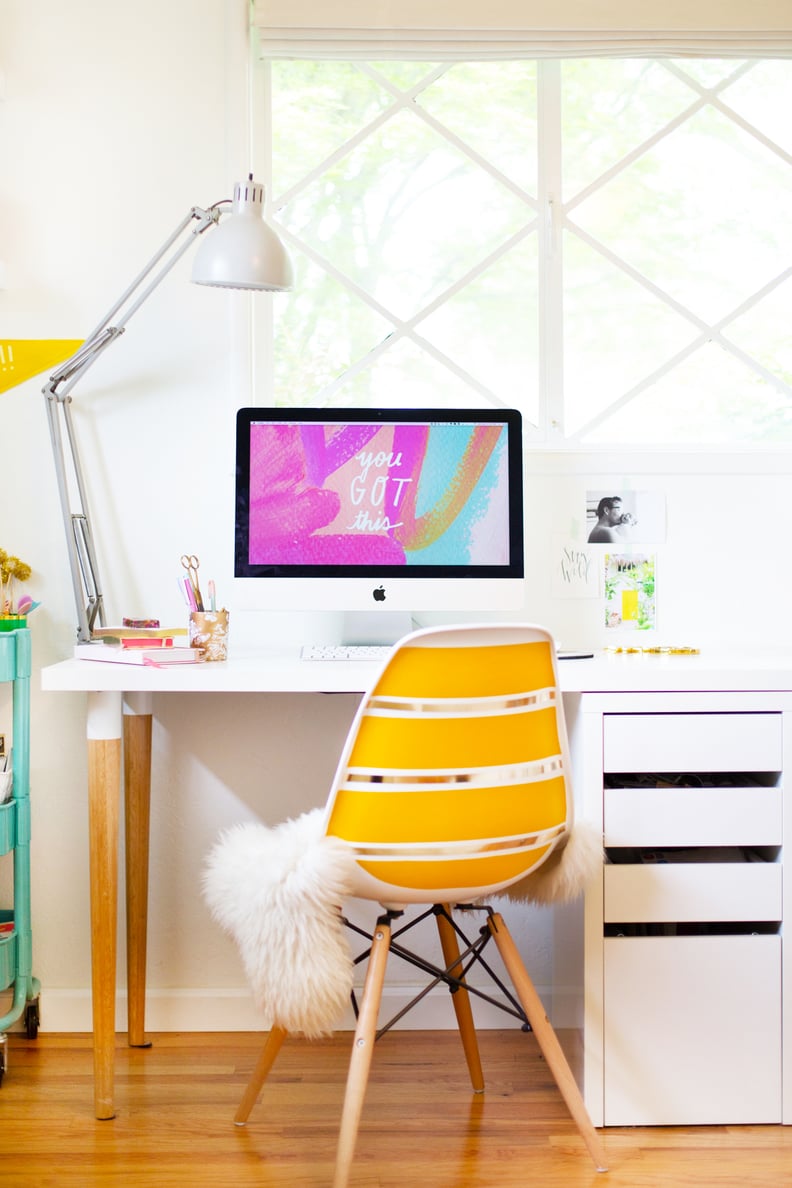 Drawer and Leg Combo
If you can't decide between table legs and storage, this is the perfect desk. A plain tabletop with a drawer unit on one side and a pair of beautiful wooden legs on the other, this desk really stands out. It also perfectly balances the need for storage and leg room!