Handblown glass? Gorgeous earthenware dishes? These may not be characteristics you'd expect in an Ikea collection, but the Swedish brand's new Sinnerlig collection promises beautiful quality at the same attainable price points. London-based designer Ilse Crawford teamed up with Ikea to create the new Sinnerlig collection releasing this October. Aside from including handcrafted details, the collection also leverages sustainable materials such as cork and seagrass. Take a look at the pieces you can look forward to bringing home this Fall — prepare to fall in love!
Additional Reporting:

— Additional reporting by Maggie Winterfeldt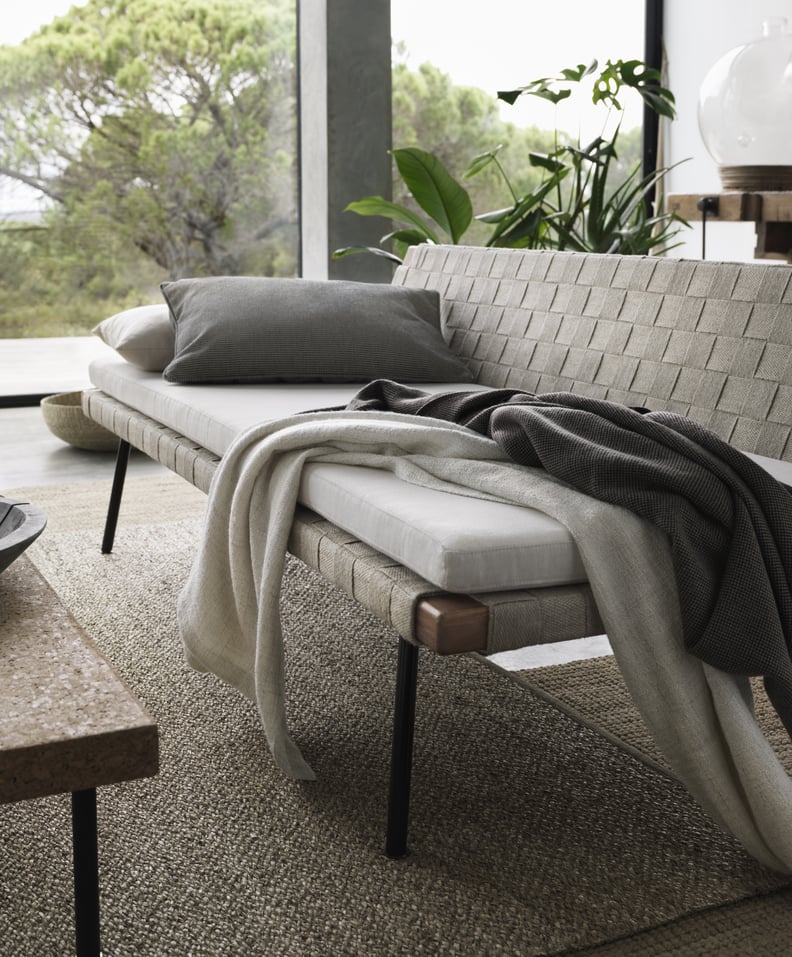 The daybed ($350) can be easily dressed down with the collection's neutral-hued pillow covers ($5) or dressed up with flashier pieces from other collections. The cotton-blend used to create the collection's cushion upholstery ($149) is eco-friendly, requiring less water in production than normal.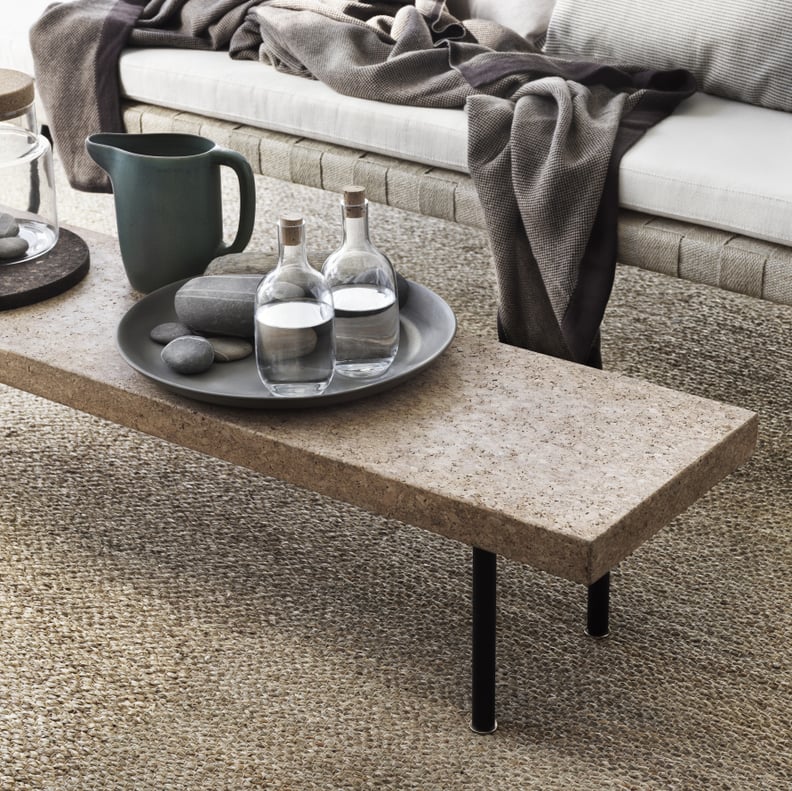 The bench ($119) can be used with the dining table or as a narrow coffee table for small spaces. The seagrass rugs are the perfect neutral ground coverings ($20-$70).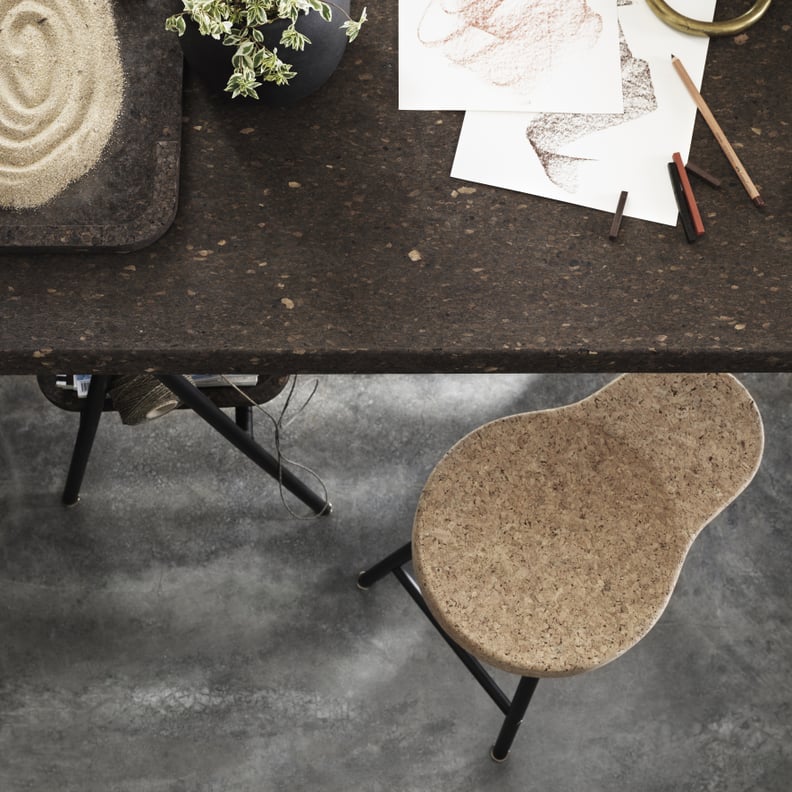 Cork is used on many surfaces in the collection. A thin layer covers the top of this dining table ($349) and stool ($59).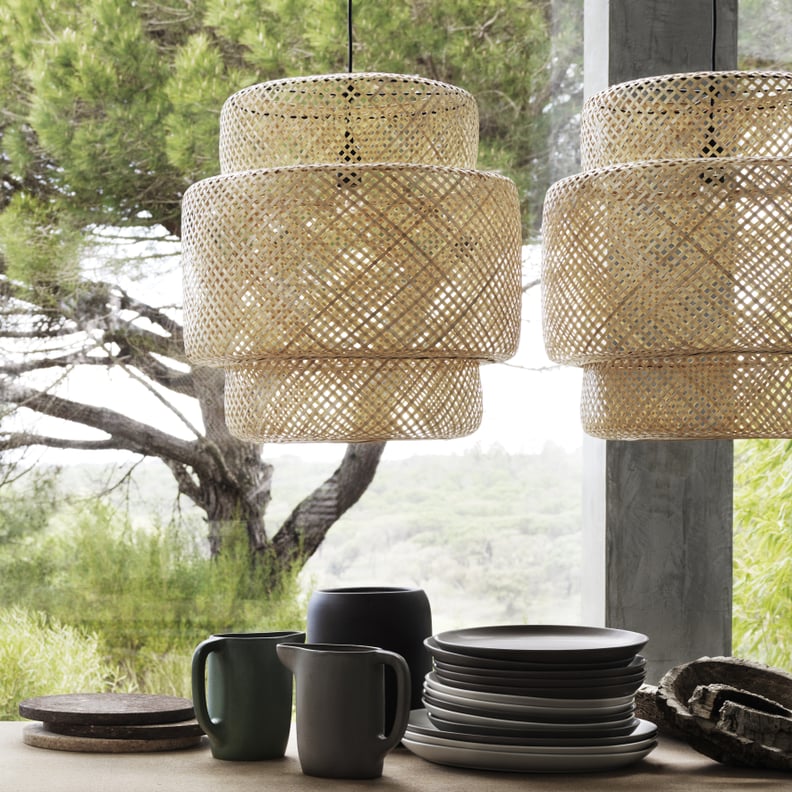 Bamboo-lattice pendant lights ($60 each) are a refreshing break from the typical Ikea aesthetic.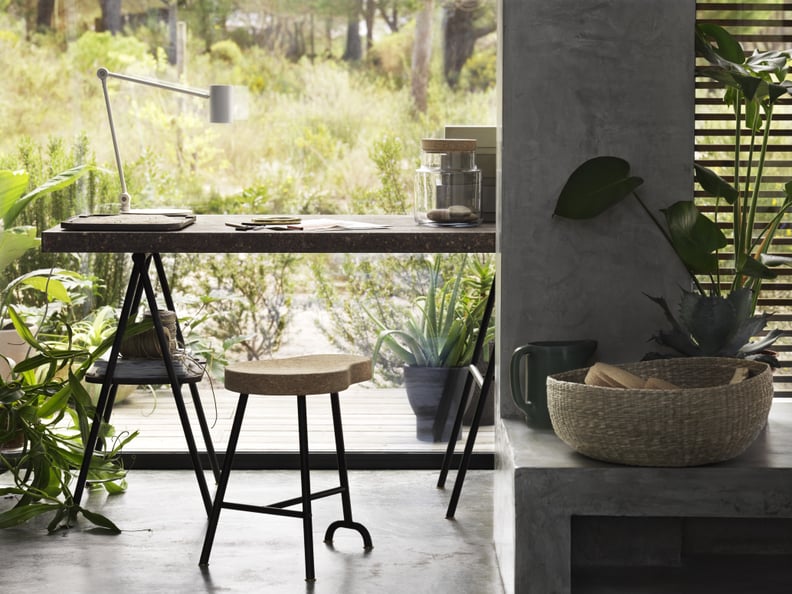 Customize your own desk by choosing a tabletop made from cork, particle board, or plywood ($119) and pairing it with a powder-coated steel trestle ($30).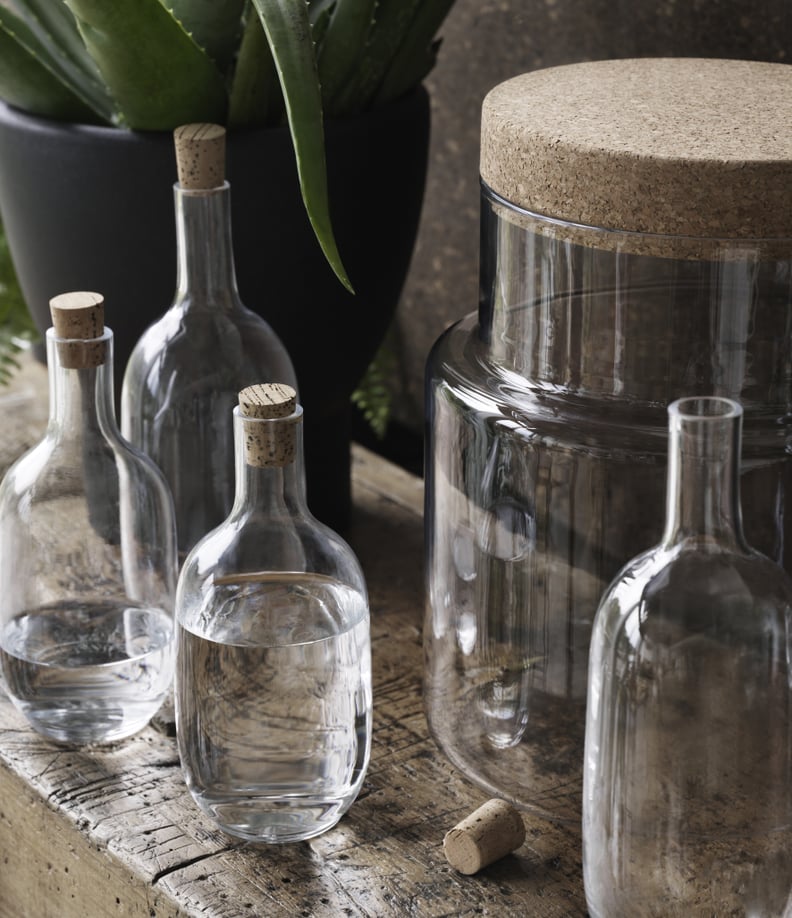 Hand-blown glass bottles ($10-$12) and lidded jars ($30) are one of the low-key and versatile decor offerings.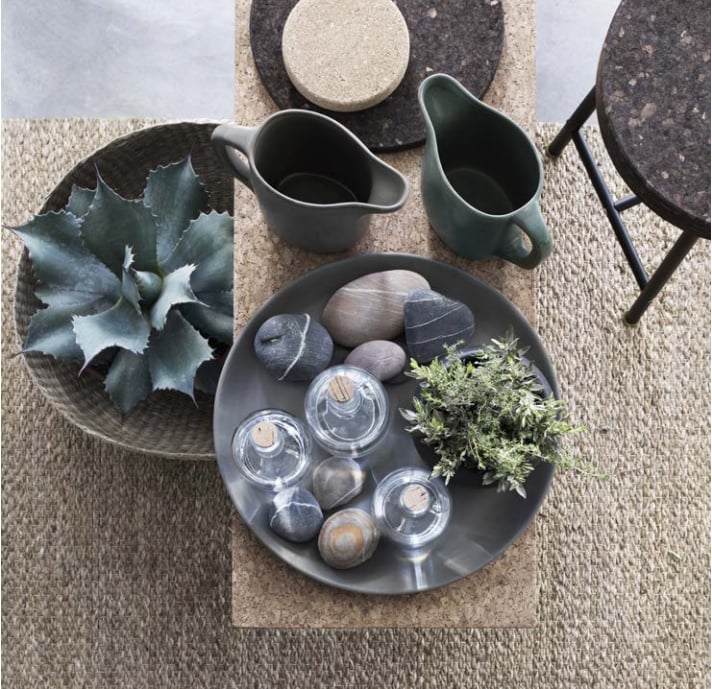 The cork pot stands ($15), stoneware serving plates ($10-$13), and pitchers ($12) feel earthy yet refined.
Aside from dinnerware, the new collection also includes earthenware pots ($13-$15) that are waterproof.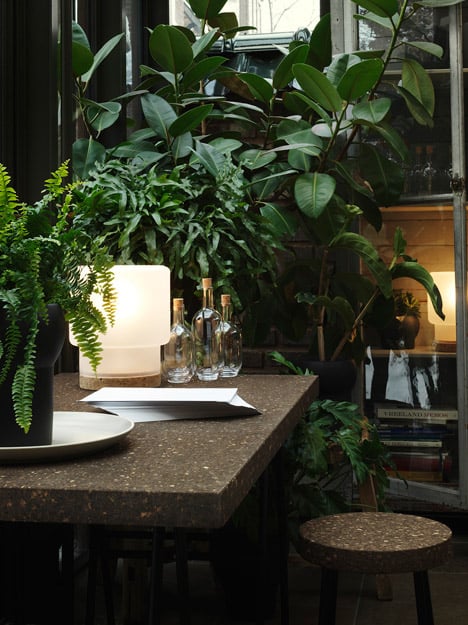 Fun fact: cork was chosen as a main material in part for its acoustic properties and because it works so well with glass.