Jamila Norman of Magnolia's Homegrown Talks Gardening Tips
Magnolia Network Star Jamila Norman Shares Her Top Tip For Gardening: "Do Not Skimp Out on Soil"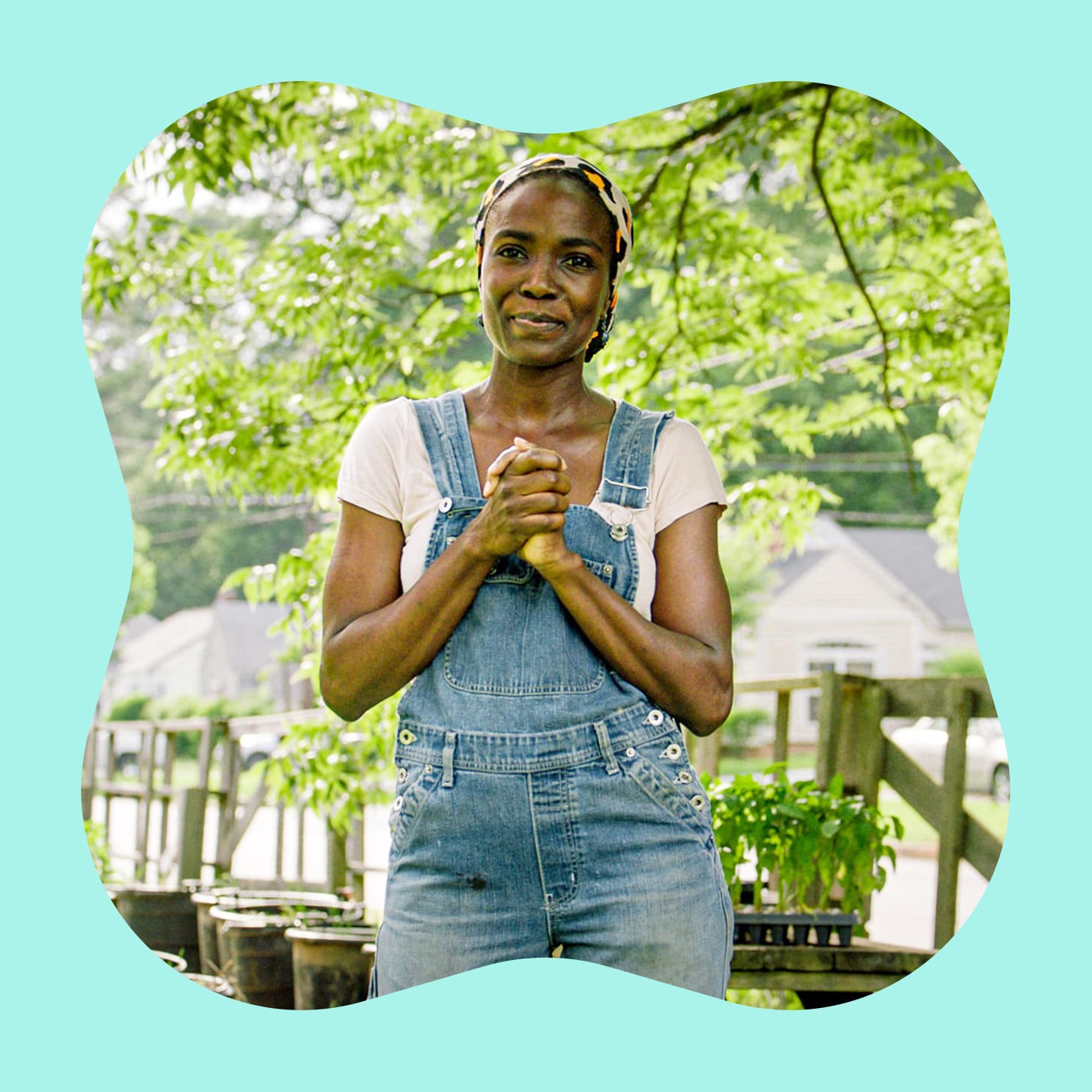 Jamila Norman chose to leave her professional career behind and start her own farm — Patchwork City Farms — 12 years ago in Atlanta, GA, and she knows a thing or two about plants. Norman has accrued international acclaim for her hard work as an urban farmer, letting nothing stop her — not even a small 1.2-acre backyard in Atlanta. Norman is one busy woman, so when Magnolia Network approached her in 2020, it was the right place right time kind of thing. In fact, as Norman puts it, it was in her "year of yes," and she just went for it! Norman is the star of Magnolia Network's newest TV show Homegrown, which you can watch when the network launches on July 15.
In Homegrown, Norman shares her knowledge of farming by helping people create farms in their own backyards. No matter the size, amount of light, or soil, Norman uses her years of experience — and Caribbean heritage — to bring these backyards to life. In fact, Norman's heritage has helped propel her through means of connection. "It's a connection to the memory, the story, and carrying on that tradition," a tradition that she shares with others. From helping revive fruit and vegetable plants to bringing in some unexpected plants into the backyards of Georgian residents, Norman works miracles. So who better to ask for gardening advice than the miracle worker herself? In an exclusive interview with POPSUGAR, Norman shares her tips, struggles, and suggestions when it comes to gardening. And if there's anything to take away, it's A. soil is key; and B. patience is a virtue!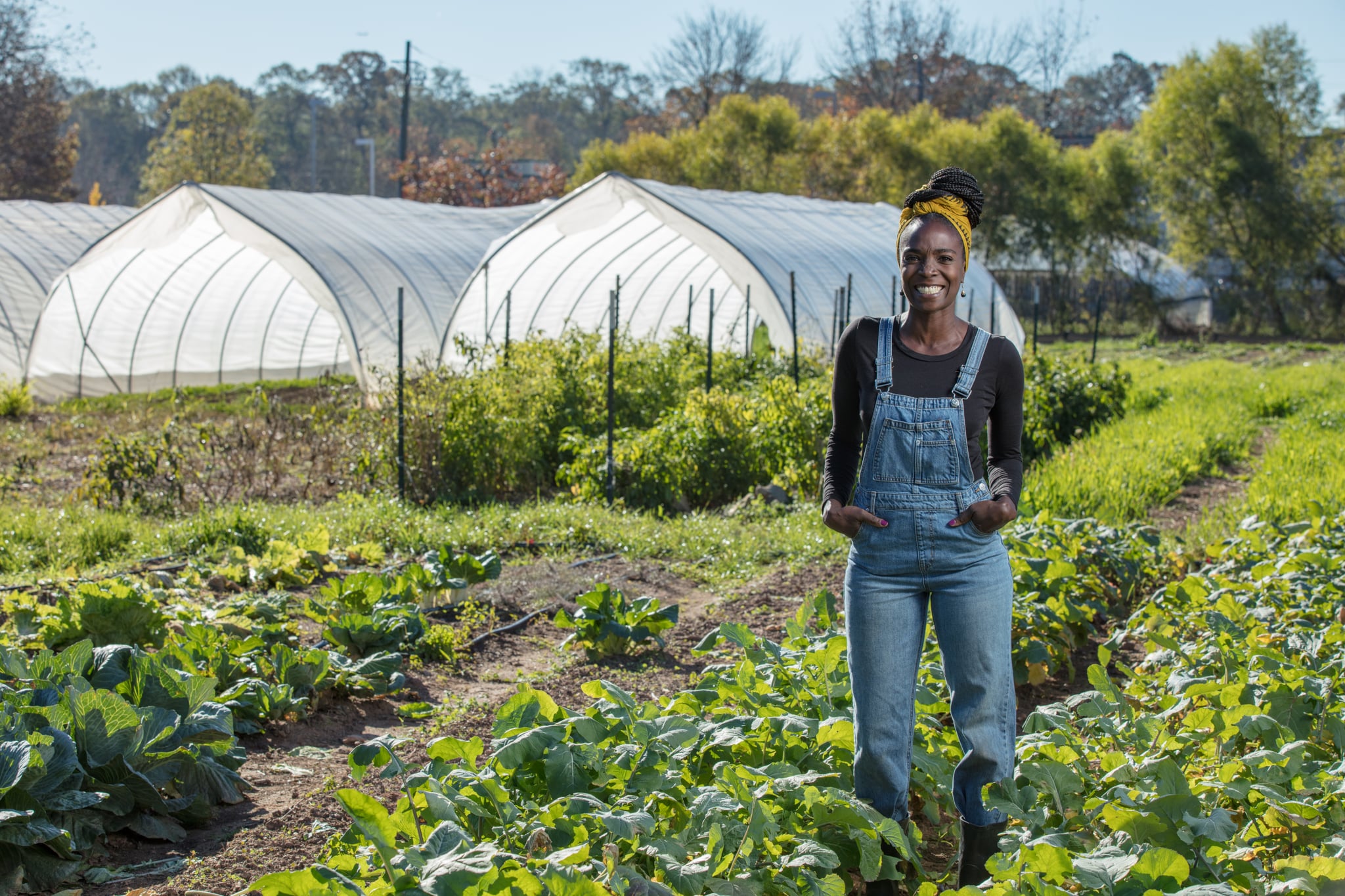 On Starting Your First Garden
"I mean, just getting started, I will say start small. Do some research, learn, explore. I learned a lot of what I know about farming and gardening through reading gardening books, googling, YouTube University — it was just something in the back of my mind I was passionate about, so I read a lot."
"Then just know that there will be lots of failures . . . the most important thing that I think people underestimate is not to skimp out on the soil. So whether you are [gardening] in containers, or you're filling a rain-fed [garden], definitely buy the best soil you can afford, because if you go for the cheap stuff, you will not grow good vegetables. Then also, if you are growing in the ground and using the land that you have, spend the time to really get compost and cultivate your soil, because that's the base."
On the Best Companion Plants For Your Garden
Marigolds: "People always plant marigolds with tomatoes, which have a really strong scent. They help to repel insects, since bad insects like to attack tomatoes. Marigolds also bring in a lot of pollinators . . . they're just beautiful flowers. So it attracts the butterflies and the bees and all that stuff, and so you want pollination in your garden because that's how you're going to get more fruit, you know; they're passing the pollen around and fertilizing the garden."
Basil: "Basil is a good companion to tomatoes as well; they go well on a plate well together, and basil helps tomatoes be more flavorful."
Nasturtiums: "Another great companion is nasturtiums, which is another flower. It's a little bit spicy. That works really well with anything like pumpkins or cucumbers or squash. Those are all in the same family of plants, and they tend to get attacked by the same bugs, and nasturtiums repel those."
Allium Family Plants: "One last one is growing things in the allium family, which is garlic, onion, galleons, ties, leeks . . . growing those with greens in the same bed work well space-saving-wise and also ward off insects that like to attack leafy greens, like kale and broccoli."
On Containers vs. Raised Garden Beds vs. in the Ground
"I think it's really what you have access to. And then also, what budget you have, right? When you do containers like if you're on a balcony, have a front porch, or you have a really small space, or, you know, you're in the concrete jungle, you're going to be doing containers, right? Just because that's what you have access to fill that with good soil. Make sure that those containers — like potting mixes — are made to drain well and not be too compact. When it comes to raised beds . . . if you are outdoors or you have access to a backyard and you're wondering 'should I go in the ground? Should I do raised beds?' It's more costly upfront to do the raised beds, by the woods, by the soil, and all that stuff, but it does make the work on the back end a lot easier. . . But if you're budget-conscious and you want to use the soil that you have on the earth, you can definitely do that — just amend that soil. So it's really budget statics that makes a determination where you're going to go."
On Bouncing Back From Hardships
"This season, I grew a bunch of romaine lettuce, and they were beautiful! It was the best romaine lettuce I've ever grown. So the first thing that happened, I have two sites that I grow on, and the deer came and ate every single romaine, so like hundreds of romaine. So that's one thing is that pests can get you. And then my second round of romaine, I'm like, 'OK, this one is going to be good,' and then it got super hot, really quick, and lettuces do this thing they call bolt, so I went from creating beautiful lettuce to being like, 'oh my God, I need to grow seeds now.' . . . it's just important to understand farming is a dynamic process and to be ready to pivot."
Image Source: Courtesy of Magnolia Network