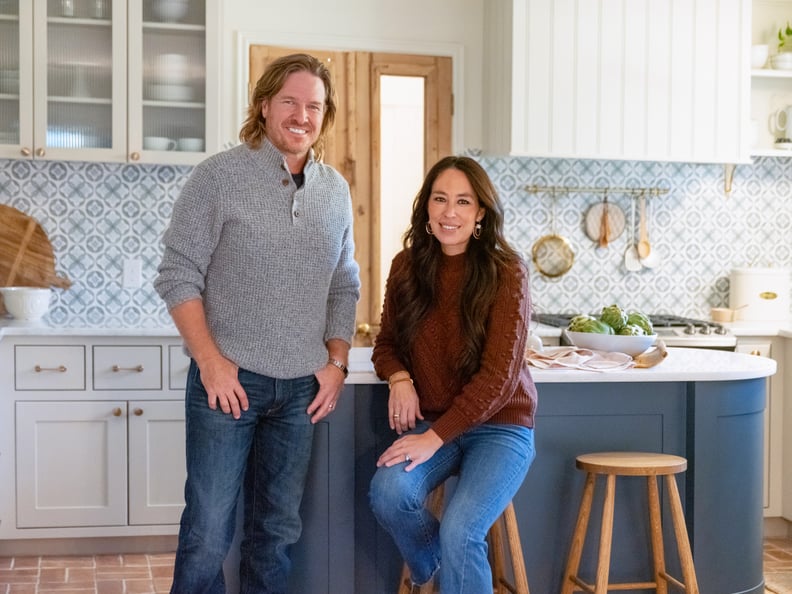 Magnolia Network
Magnolia Network
Chip and Joanna Gaines, who are seasoned pros in the real estate and home decor worlds, are giving Discovery's DIY Network a makeover (see what we did there?). The duo first announced details for their Magnolia Network — a new nonnews cable network and the new home for all their digital design projects and TV shows — back in spring 2020, and now we finally have more information on when and where we can watch their impressive lineup of shows. Magnolia Network will also house the complete Fixer Upper library, new seasons of DIY favorites, and episodes from iconic DIY series.
While episodes of their new show Fixer Upper: Welcome Home have been available to watch on Discovery+, that's just a part of a Magnolia Network "preview." The couple announced that their Magnolia Network won't officially launch on TV until January 2022, but you will be able to watch their original programming via the Magnolia app.
Starting July 15, Discovery+ subscribers will have full access to the Magnolia app, a complimentary add-on to the Discovery+ streaming service. It's a brand-new multiplatform app geared to inspire and empower viewers at home to try something new. Subscribers will be able to participate in exclusive workshops from some of the most talented people in the world, watch behind-the-scenes footage, read blogs and other design and home resources, enjoy shopping features, and test out exclusive recipes. It gets better, too. The current Magnolia preview gives a small taste as to what fans can expect from the network, but the Magnolia app as well as Discovery+ will expand on this with more original content, new series like Restoration Road With Clint Harp, and unlimited access to all Fixer Upper episodes. In other words, you won't have to wait until 2022 to enjoy Magnolia Network on your TV, because there is literally an app for that.
Magnolia Network was originally scheduled to debut prior to the Magnolia streaming app, but given the current climate and the limitations COVID-19 has placed on filming, the couple said their "plan has evolved along the way." Magnolia Network President Alison Page said in a statement: "We flipped that plan on its head — and in doing so had the exciting opportunity to share a robust preview of Magnolia Network with an audience we've been so eager to share our work with. And while the timing of our plan has changed, our consistent and steady mission from day one remains the same."
Magnolia Network will serve as the branch connecting Fixer Upper fans, Magnolia customers, and app users all in one immersive and "time well spent" experience. With over 150 hours of premium unscripted content, Chip and Joanna will be offering home-building advice and interior-design tips at viewers' fingertips along with the help of some of their closet friends and fellow colleagues. Magnolia Network will premiere in January 2022 as the new DIY Network.