As POPSUGAR editors, we independently select and write about stuff we love and think you'll like too. If you buy a product we have recommended, we may receive affiliate commission, which in turn supports our work.
At long last, Jason Wu has lent his artistic talents to a new home collection, and our spaces are about to be so much more stylish because of it. The beloved designer — known for daring fashion pieces and his crowning style achievements with Michelle Obama (having styled the former first lady on multiple occasions!) — has now translated his knack for design into a brand-new collection with AllModern that's as earthy, abstract, and inimitably cool as you'd expect.
The newly debuted line marks one of AllModern's latest high-profile collaborations — though, unlike others, this collection manages to blend the aesthetics of Wayfair's midcentury-inspired brand with that of Wu's own signature, impressionistic design style. Think abstract patterns, colorful illusions, and geometric-adorned pieces that aim to leave a lasting impact, all while seriously upgrading the design value of your space in the process.
From rugs and throws to eye-catching decorative pillows, Wu's new collection features a wide variety of home-decor accents that pull inspiration from nature and play into a more grounding color palette infused with tones of orange, green, red, yellow, and cream. Keep reading to shop our favorite pieces from the Jason Wu x AllModern home collection.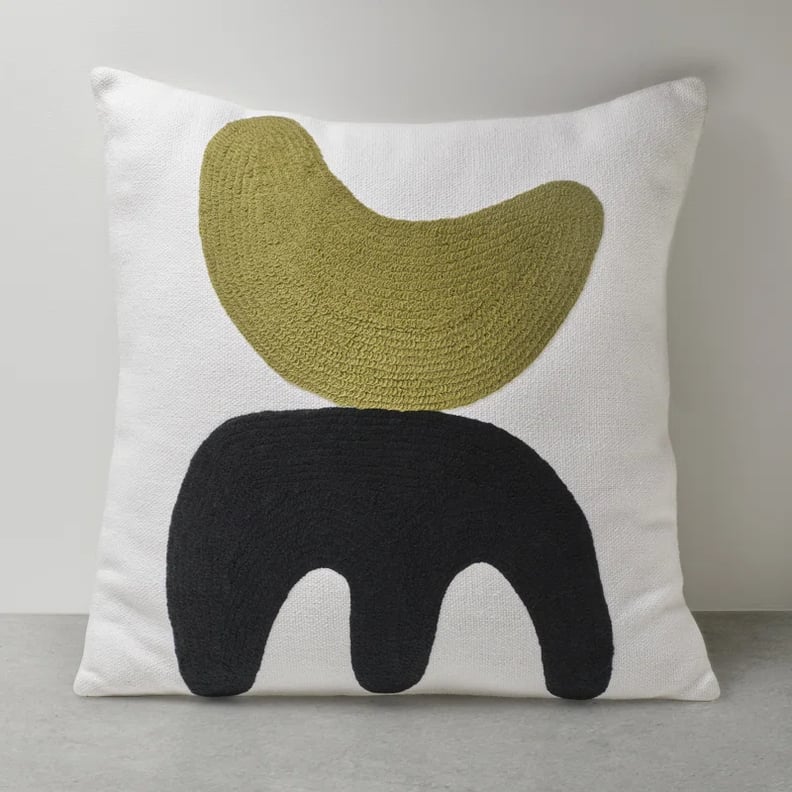 Jason Wu Adobe Pillow Cover & Insert
Abstract design is all the rage these days. And if you're looking to embrace the trend on your own terms, look no further than the Jason Wu Adobe Pillow Cover & Insert ($79-$84). Even the most muted home spaces will benefit from having this shapely accent incorporated into them.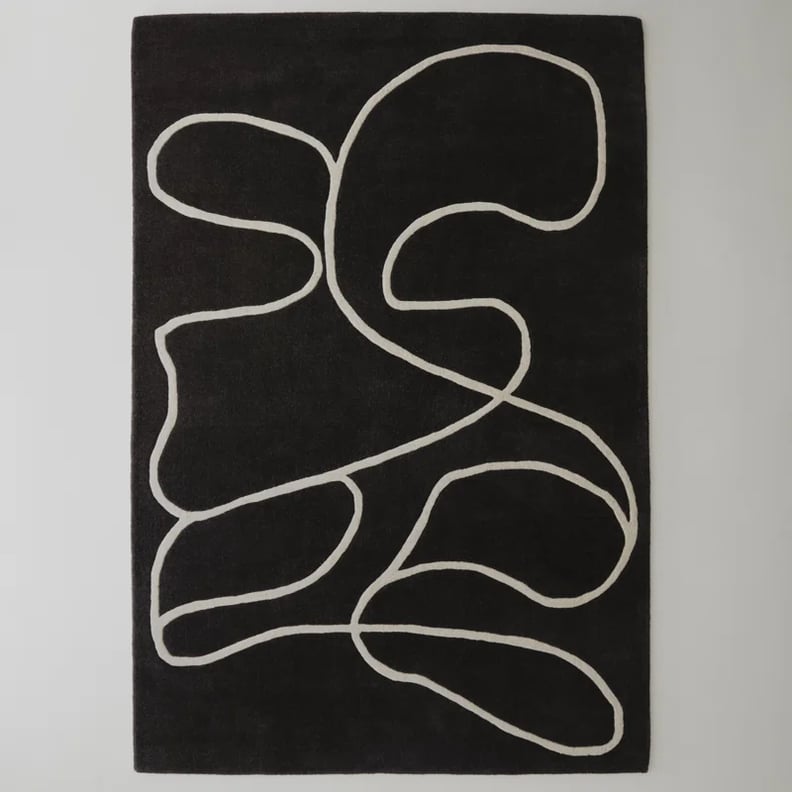 Jason Wu Meander Black Rug
When it comes to this Jason Wu Meander Black Rug ($410-$1,300, originally $530-$1,700), beauty is in the eye of the beholder. The piece channels the classic and chic line-drawing style once made famous by renowned artists like Matisse. Now you can elevate your home with a seriously creative touch — provided by this black-and-white rug, of course.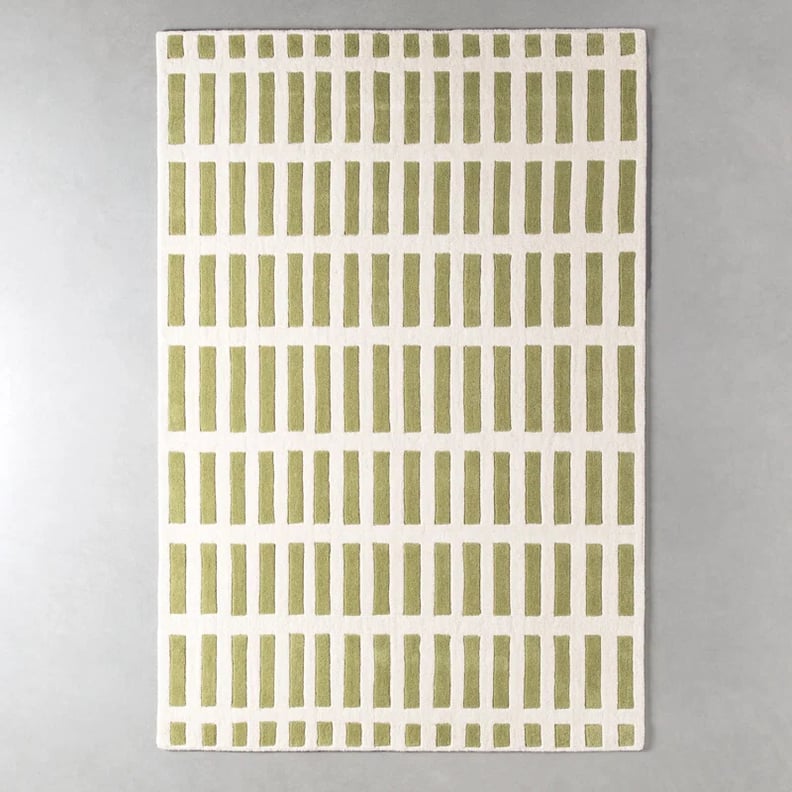 Jason Wu Maize Olive Rug
In a year that's been heavily dominated by checkered designs and patterns, it's no surprise that we're seeing the trend lend itself to home decor, too. We're especially taken by this Jason Wu Maize Olive Rug ($96-$1,300, originally $120-$1,760), which features a structured, geometric design that's encompassed in an earth-green, olive tint.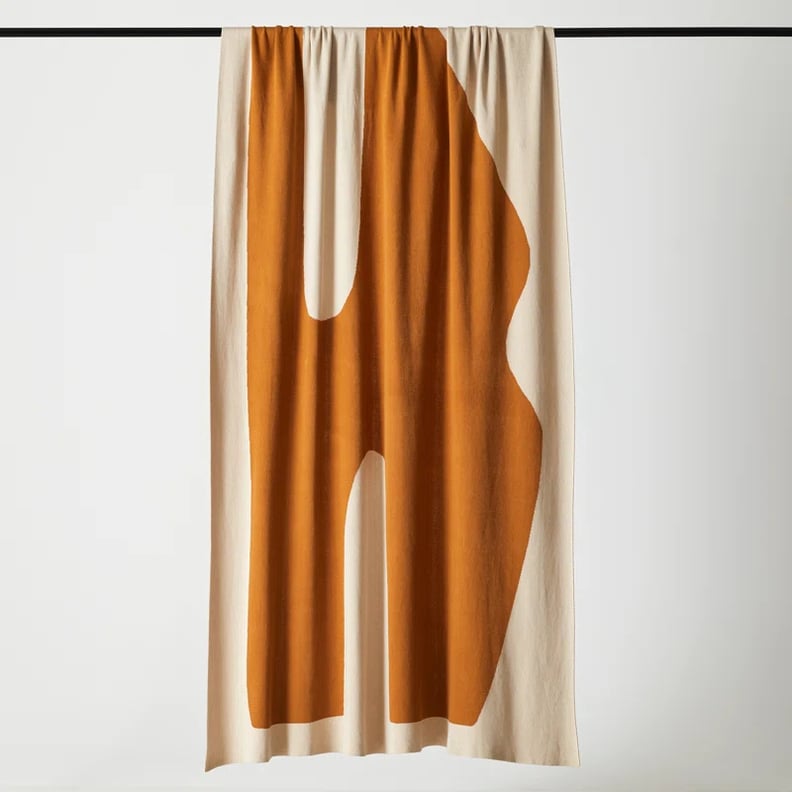 Jason Wu Mesa Throw
Our favorite thing about this Jason Wu Mesa Throw ($168, originally $224) is the way that it seamlessly blends a more mainstream color like beige with that of a statement-making color like burnt orange. Regardless of your home aesthetic, this throw is bound to brighten up your space with a more colorful touch. Plus, it even has a hint of autumnal tones incorporated into it!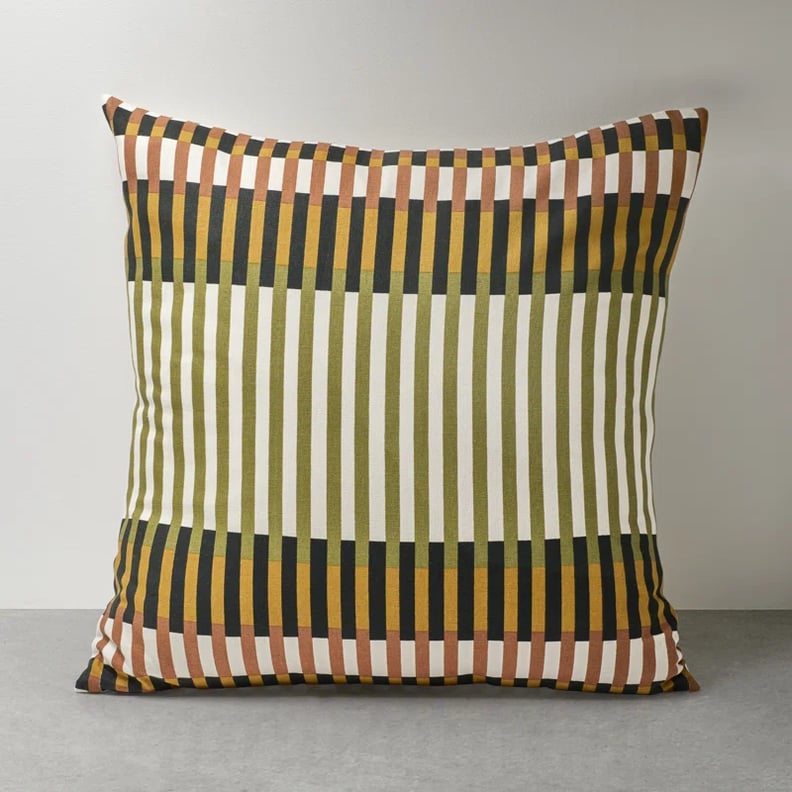 Jason Wu Sunset Pillow Cover & Insert
It's all an illusion with the Jason Wu Sunset Pillow Cover & Insert ($65-$94, originally $90-$127). The trippy decor piece is so ideal for home styling, thanks to its multicolored pattern comprising green, yellow, red, and even orange tones. Throw it on your couch, bed, or even outdoor chair to create a more textured look.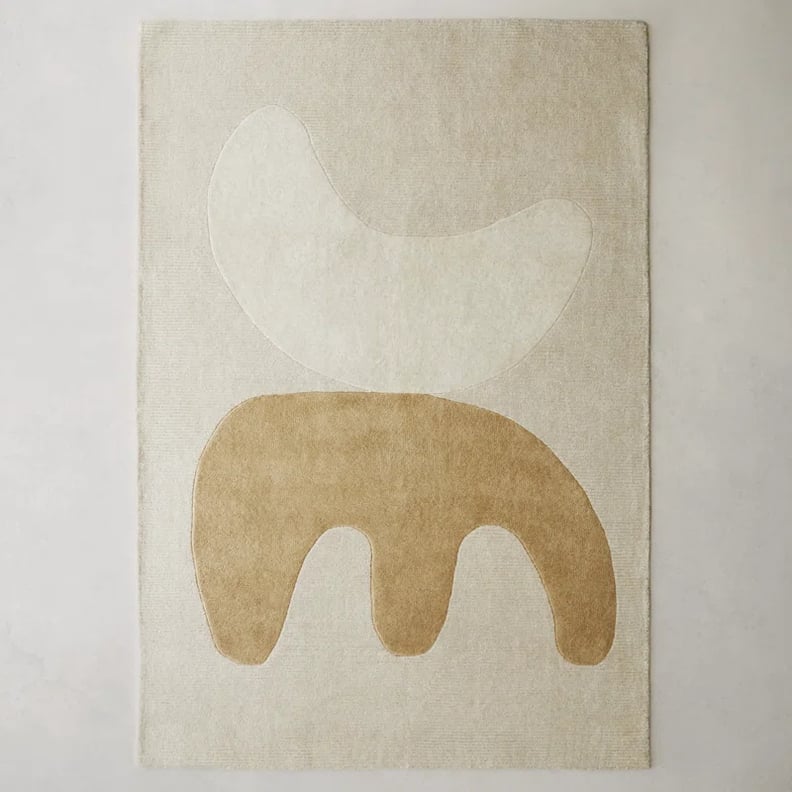 Jason Wu Adobe White Rug
According to the retailer, this Jason Wu Adobe White Rug ($410-$1,300, originally $530-$1,700) aims to draw creative inspiration from nature with its eye-catching shapes and mixed neutral palette. Best of all, the piece is crafted from a stain-resistant wool that completes the rug with a long-lasting durability, making it a staple in your home for years to come.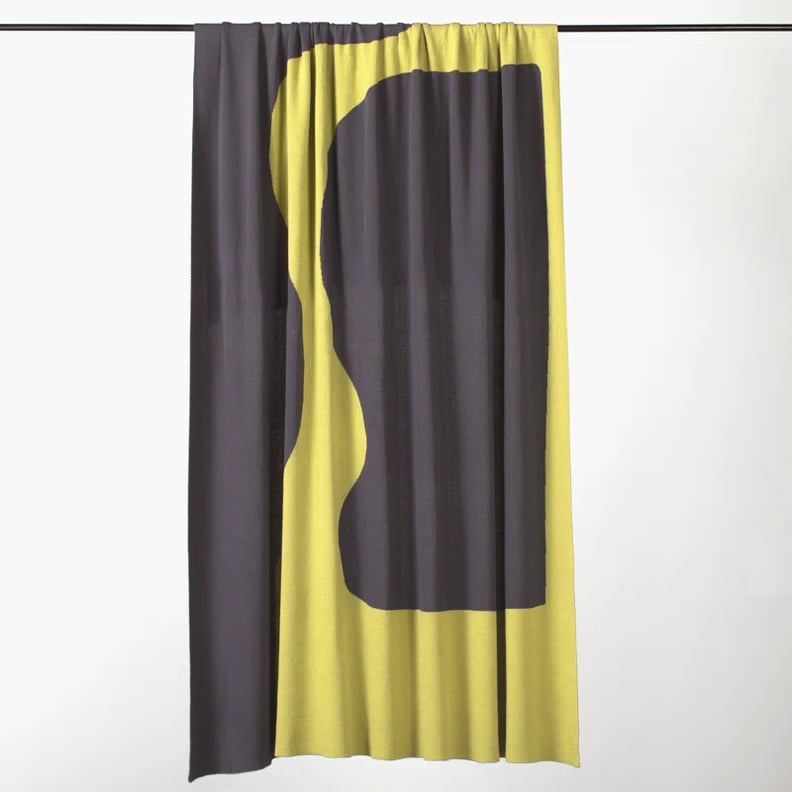 Jason Wu Saguaro Throw
If you see an abstract cactus design in this Jason Wu Saguaro Throw ($168, originally $224), then you certainly have a good eye! Wu reportedly pulled inspiration from the American Southwest when creating this iconic, desert-inspired piece. And thanks to the product's lightweight yarn composition, the blanket is great to snuggle up with in any season.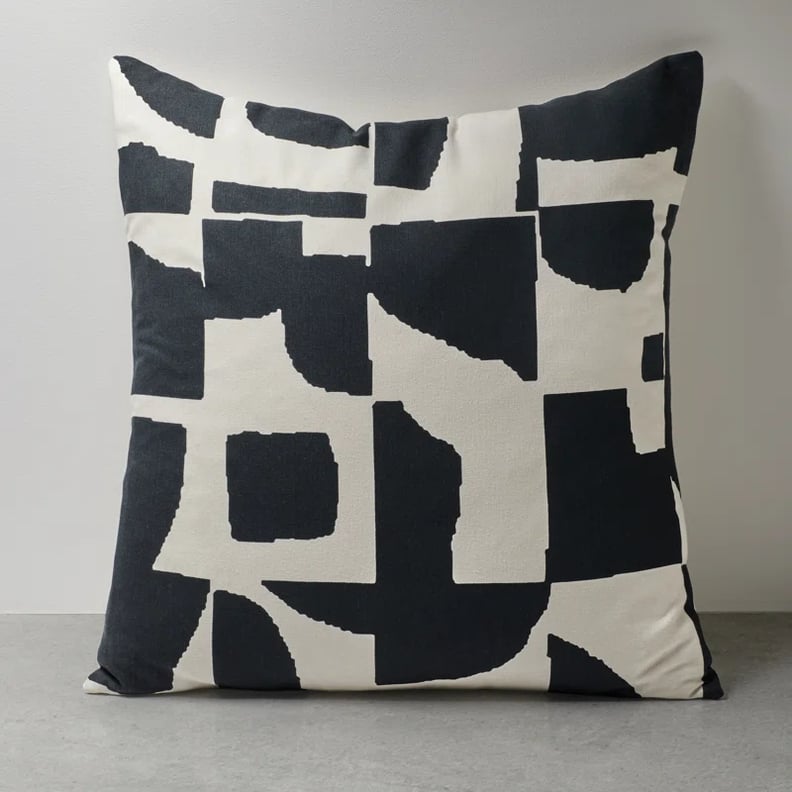 Jason Wu Mirage Pillow Cover
The detailing in this Jason Wu Mirage Pillow Cover ($53-$63, originally $75-$94) is so unreal. From the cream-and-blue color palette to the shapely yet soft design, we've never seen a throw-pillow cover as unique as this, let alone one with a design that leaves such a lasting impact, regardless of the home space.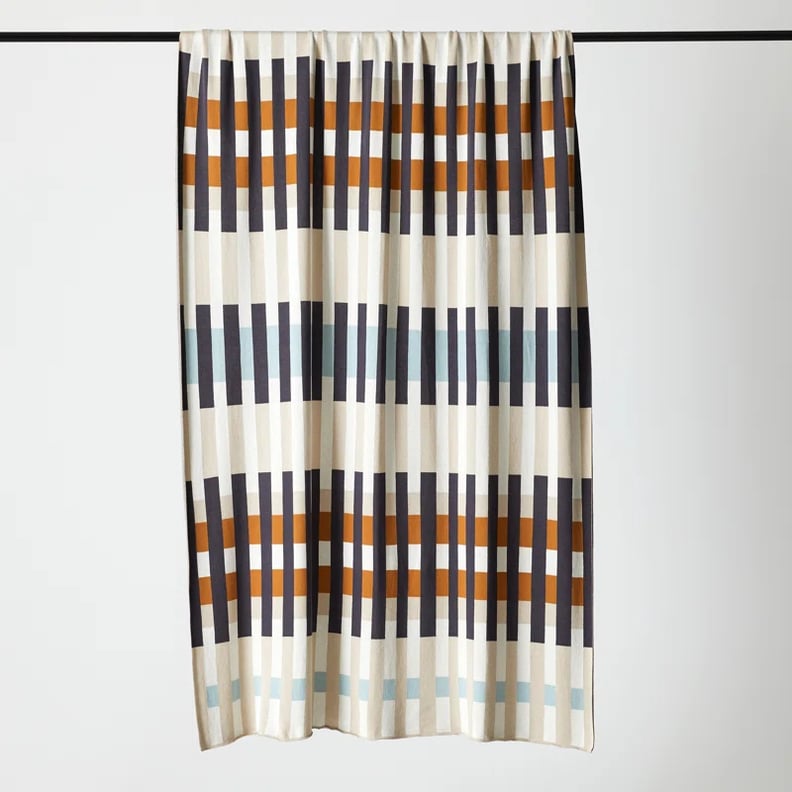 Jason Wu Sunset Black Throw
The Jason Wu Sunset Black Throw ($217) is a perfect match with the Sunset Pillow Cover, meaning you can easily create a more cohesive theme in your home when styling the two products together. The checkered pattern elevates the throw with such a fresh, abstract element, and the cooler color palette is giving off major fall vibes — which is another way of saying we'll be cozied up in this all season long.