Letterfolk Tile Mat Doormat Review 2022
I Can Customize My Doormat as Often as I Want With Letterfolk's Genius Tile Design
As POPSUGAR editors, we independently select and write about stuff we love and think you'll like too. If you buy a product we have recommended, we may receive affiliate commission, which in turn supports our work.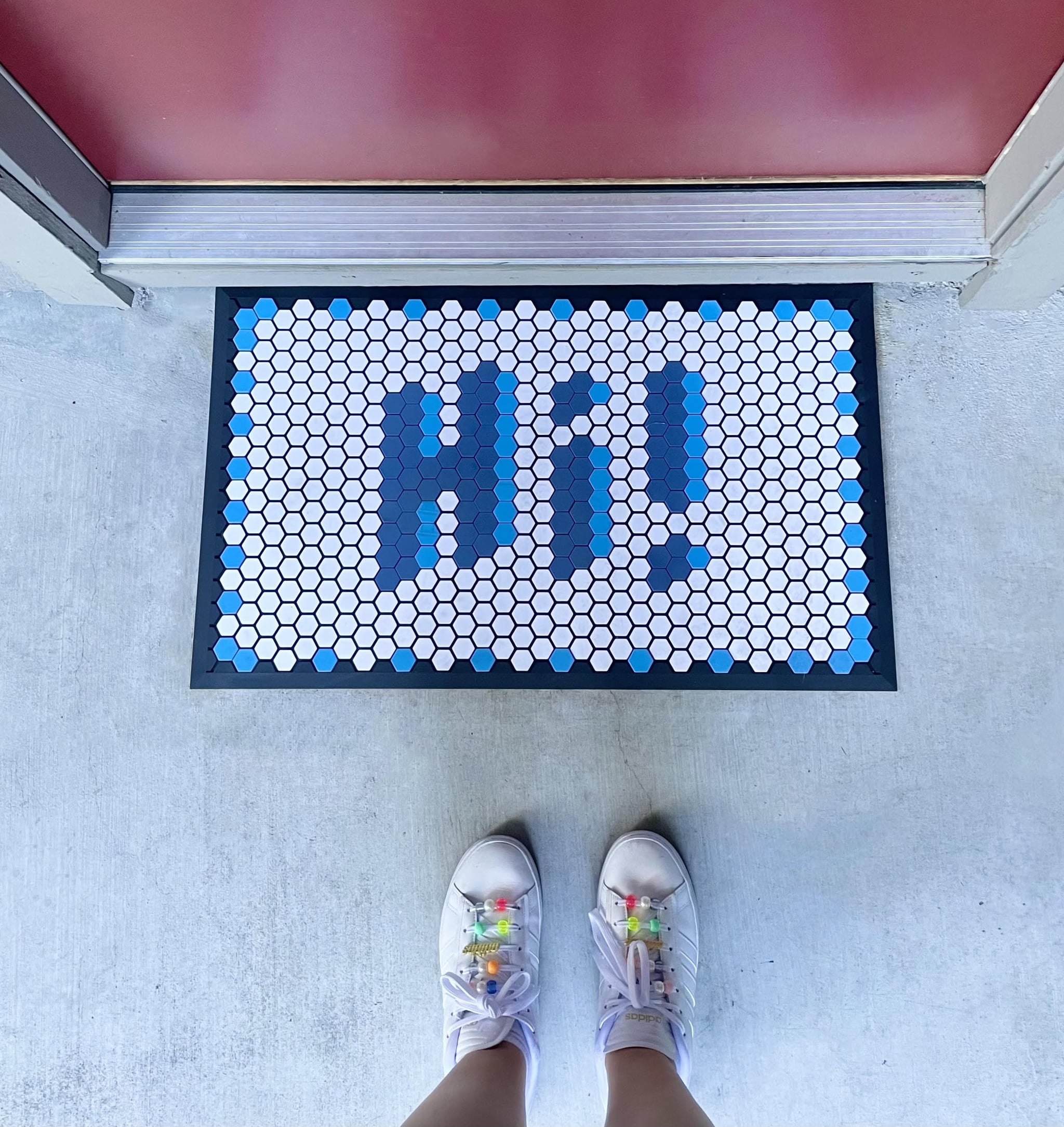 Much like my closet, I prefer to switch up my home decor every season. Getting entirely new pieces can be expensive, so I opt for customizable items that are easy to change up. That's why I jumped at the chance to try the Instagram-famous Letterfolk Tile Mat ($75) — you use tiles to create any custom design you'd like. The mat comes with 150 black tiles, but if you'd like some color, you can get the Letterfolk Tile Sets ($12 each) in practically every shade imaginable.
There's a tile-mat inspiration page where you can get lots of ideas for what you'd like to put on your doormat. I opted for something simple for my very first try and put "Hi!" on my mat. Make sure to check out all the ideas, because you can go as elaborate or as simple as you'd like. Keep reading to get all the details on my new mat.
What I Like About the Letterfolk Doormat
I was pleasantly surprised by how easy it is to follow a design and re-create it myself. To pop on the tiles, you simply press down in a circular motion to make sure all the edges grip to the mat. It takes about five seconds to put on each tile. I also appreciate that although Letterfolk doormats are a modern concept, the design uses vintage-inspired hexagon tiles that give the mats an elevated, stylish look. As soon as I put my mat on my front porch, it instantly added character to my entrance.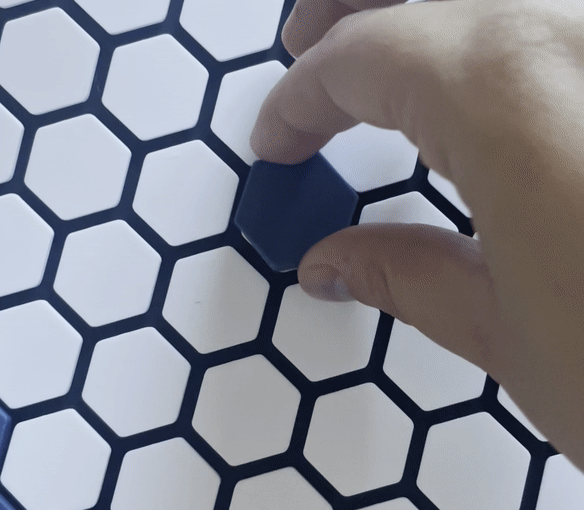 What's Worth Noting
This rubber mat is very easy to clean — I used dish soap, water, and a brush to scrub off any dirt marks after a few weeks of using it. I will note that the white tiles show dirt quite easily, so consider that when making your tile choices. The other colors barely show any dirtiness. I love that during rainy weather, I don't have to worry about this mat getting soaked by water like many other doormats I've had in the past. The rubber is very weatherproof.
Who Is This Doormat Best For?
If you have a creative spirit and love changing up your decor, you'll enjoy using this tile mat. It's fun to create designs or follow along with the brand's suggestions — I've found there's lots of inspiration on Instagram. Just know that to keep your mat shiny and perfectly new, you will need to wash it every few weeks.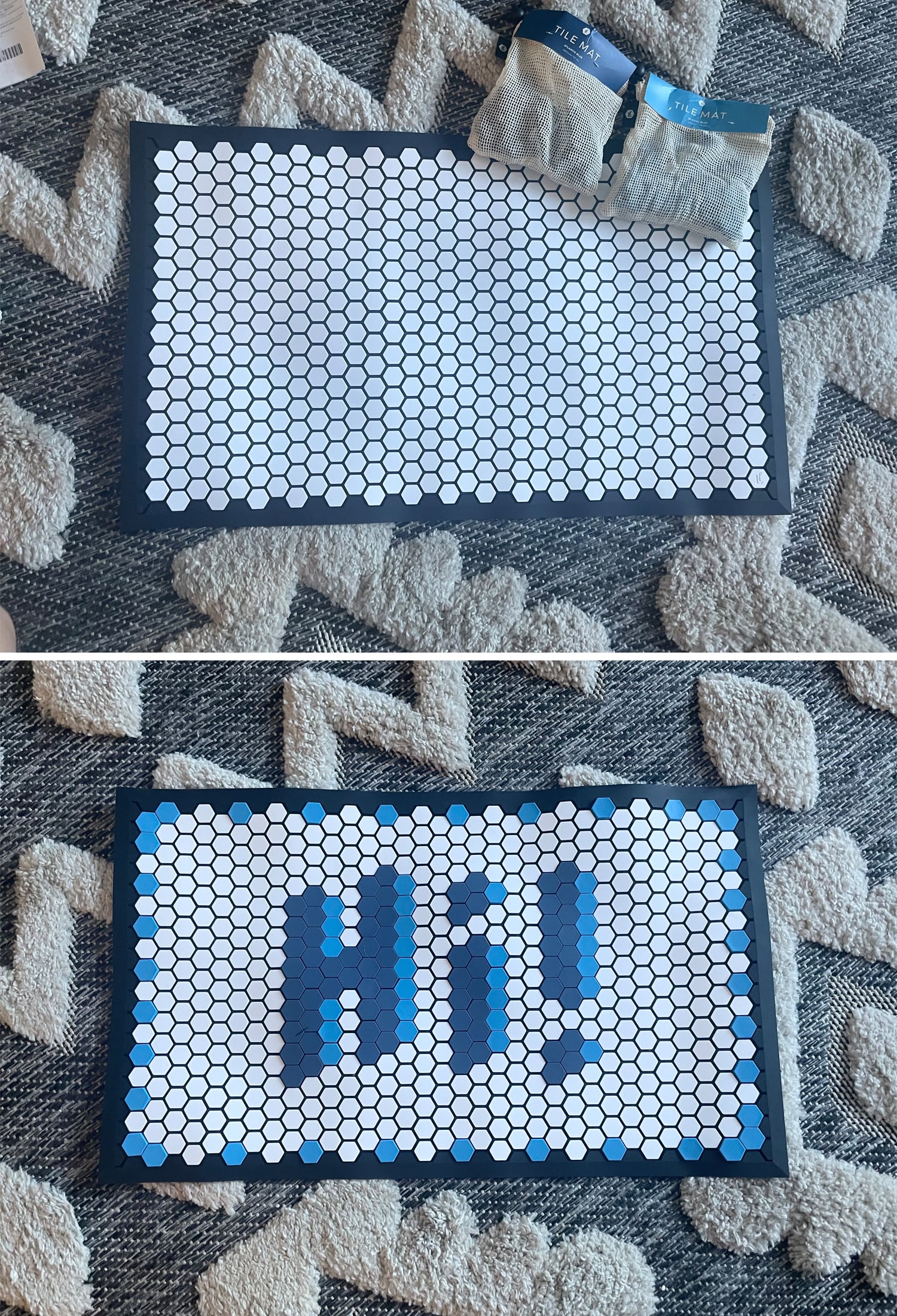 Additional Details
The dimensions of the standard mat are 18" by 30" by 0.25", and it weighs about five pounds. It also comes in a larger version.
The loose tiles come in mesh cotton bags so you can easily store them.
While most dirt and debris can be easily cleaned with dish soap and an abrasive brush, the site notes that oil-based residues may stain.
There's also a half-moon tile mat if you'd prefer a different shape.
Rating:

Image Source: POPSUGAR Photography / Macy Cate Williams