Want to Reduce Food Waste? Here's What You Need For Meal Prep
Paid Content For
Bed Bath & Beyond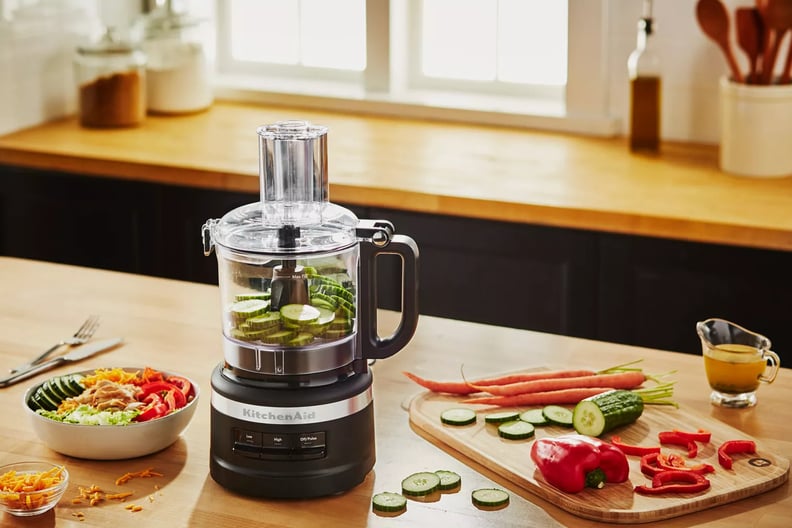 Bed Bath & Beyond
As POPSUGAR editors, we independently select and write about stuff we love and think you'll like too. If you buy a product we have recommended, we may receive affiliate commission, which in turn supports our work.
Did you know that each year, Americans spend more than $218 billion on food waste? That's a lot of forgotten produce and left-to-expire yogurt — to the tune of $1,866 per family. With Stop Food Waste Day coming up on April 27, why not take a few simple steps to waste less? Reducing food waste starts with eating what you already have — and planning your meals in advance.
In fact, if you strategically plan the week's meals, you can do a big batch of cooking on Sunday and eat well until the following weekend. Instead of thinking of your week's meals individually, consider how you might be able to cook in batches. For example, if you roast asparagus, you can eat it as is, puree it into soup, toss it into an omelet, or stuff it into a sandwich. Or if you cook a big batch of fluffy brown rice, it can bulk up a bowl of veggies or complement a 20-minute curry. As for super-ripe fruits, don't toss them in the trash — turn them into a smoothie bowl or freeze them for future blended drinks. There's always a way to think ahead and eat well — and save money in the process.
To inspire your meal planning and reduce food waste, we've got some more suggestions ahead — along with the meal-prep items you need. With just a little bit of foresight, you'll be eating better (and less wastefully) than ever.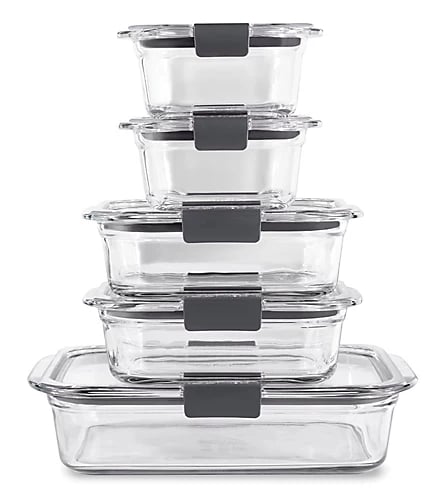 Rubbermaid Brilliance 10-Piece Glass Storage Containers Set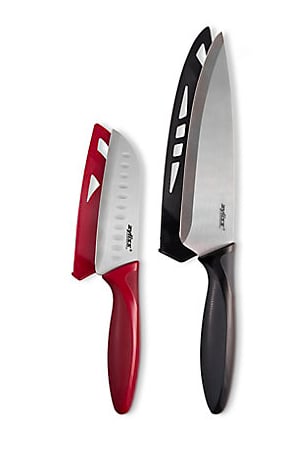 Zyliss 2-Piece Chef and Santoku Knife Set
Sharp knives make meal prep faster and safer. If your existing knives are falling apart (yes, knives can fall apart!) but you're not ready to spring for a full replacement set, this affordable Zyliss 2-Piece Chef and Santoku Knife Set ($20) will have you chopping again in no time.
Our Table 8-Piece Stainless Steel Bowls Set
Currently on sale, this Our Table 8-Piece Stainless Steel Bowls Set ($40, originally $50) has sturdy bowls to help you prep — and lids to help you store. Mix up pancake batter in advance, then pour some out each morning to have a breakfast treat. Or chop broccoli ahead of time so it's easy to roast at the end of the workday. (You get the idea.) Since the bowls stack, they take up next to no space, making them a great option for kitchens large and small.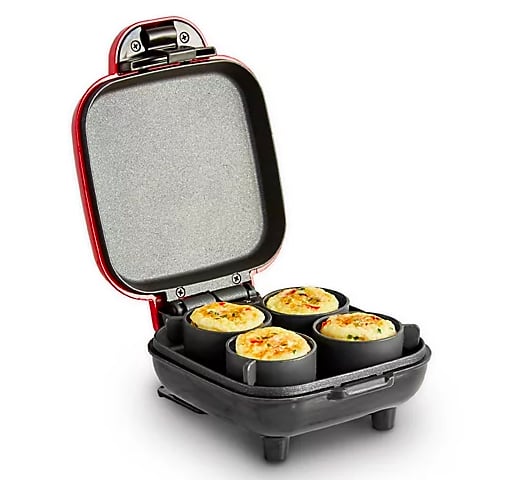 Dash Egg Bite Maker
A protein-packed breakfast will help you start your day with tons of energy. Plus, egg bites are a great way to use up veggies and herbs before they go bad. This Dash Egg Bite Maker ($20, originally $25) is currently 20 percent off, and it cooks four egg bites in minutes. Make the recipe once, then wrap any leftover bites and keep them in the fridge for tomorrow's super-easy, super-tasty breakfast.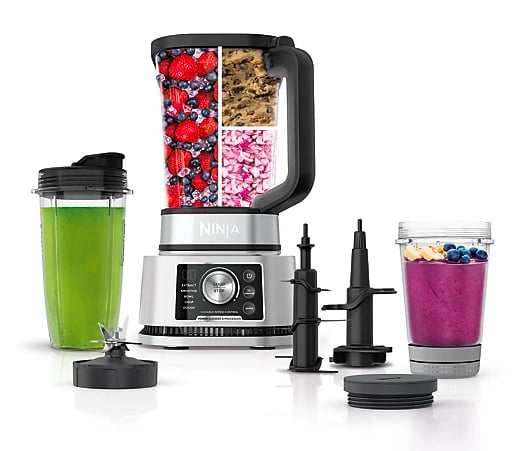 Ninja Foodi Power Blender & Processor System
Some people might see a surplus of strawberries and an overripe banana; but you, standing next to your own Ninja Foodi Power Blender & Processor System ($200), see the makings of an excellent smoothie bowl — and leftovers for the next day. Not only does this Ninja serve as a blender, but it's also strong enough to moonlight as a food processor — meaning you don't need two separate appliances to handle your tasks.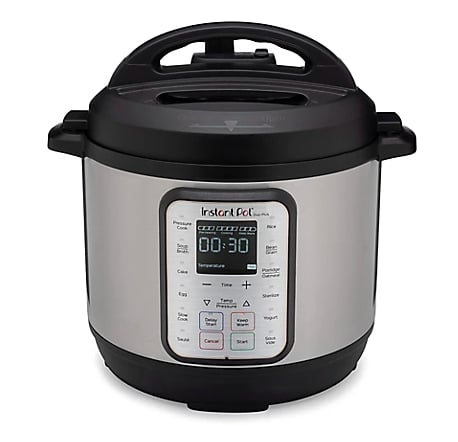 Instant Pot 9-in-1 Duo Plus 6 qt. Programmable Electric Pressure Cooker
If you haven't yet joined the loyal following of the Instant Pot, what are you waiting for? Yes, it really does make perfect rice, oatmeal, soup, stew, potatoes, eggs, and more — and it's basically hands-off cooking, so you won't dread "doing something" with random food items. This Instant Pot 9-in-1 Duo Plus 6 qt. Programmable Electric Pressure Cooker ($100, originally $120) covers all of the basics, and since it's $20 off, now's the time to get into it.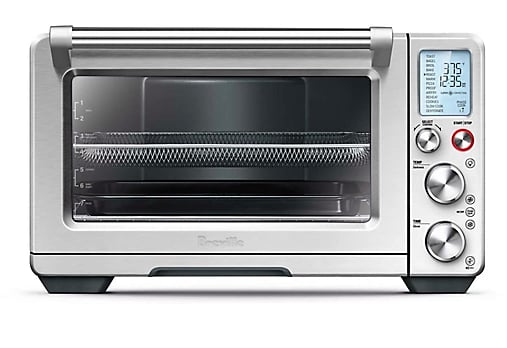 Breville Smart Oven Air Fryer Pro
The cool thing about this Breville Smart Oven Air Fryer Pro ($400) is its versatility. Do you want to make some quick avocado toast? It can do that. Bake some muffins or roast a chicken? It can do that, too. Bake, broil, dehydrate, or air fry? All of that — and more — is possible with this one space-saving device. So whatever you want to cook, chances are, this smart oven can handle it.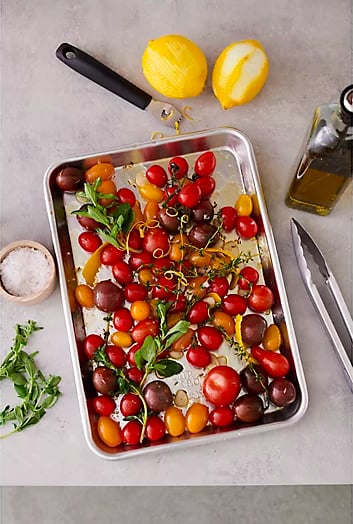 Our Table Aluminum Bakeware Quarter Sheet Pan
Here's a trick for eating well all week long: roast your vegetables in one big batch on Sunday, then sprinkle them into salads and bowls for no-fuss meals later. (Think roasted sweet potatoes and jammy tomatoes — the stuff that livens up a plate of greens or quinoa.) Make it easier on yourself with an Our Table Aluminum Bakeware Quarter Sheet Pan ($8, originally $10) or two. The smaller size means you can roast multiple vegetables at the same time, which allows you to roast once — and not spend an afternoon rotating larger sheets of food in and out of the oven.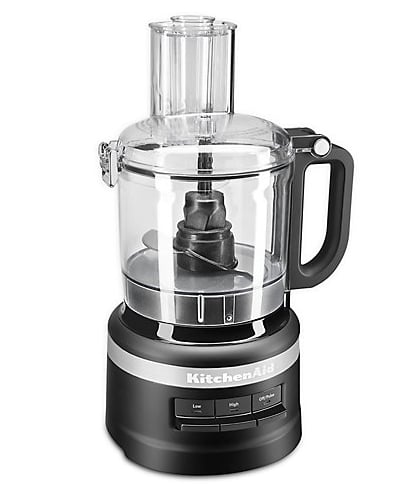 KitchenAid 7-Cup Food Processor
One great pesto or romesco sauce can be delicious on rice, quinoa, vegetables, eggs, and whatever else you quickly cook up. Make a batch in this KitchenAid 7-Cup Food Processor ($100), then spoon a dollop or two onto your food. And with that, dinner is served.