This Middle Child Candle Smells Like "Who Are You Again?"
Wow, This Hilarious Middle Child Candle Makes Us Actually Feel Seen
As POPSUGAR editors, we independently select and write about stuff we love and think you'll like too. If you buy a product we have recommended, we may receive affiliate commission, which in turn supports our work.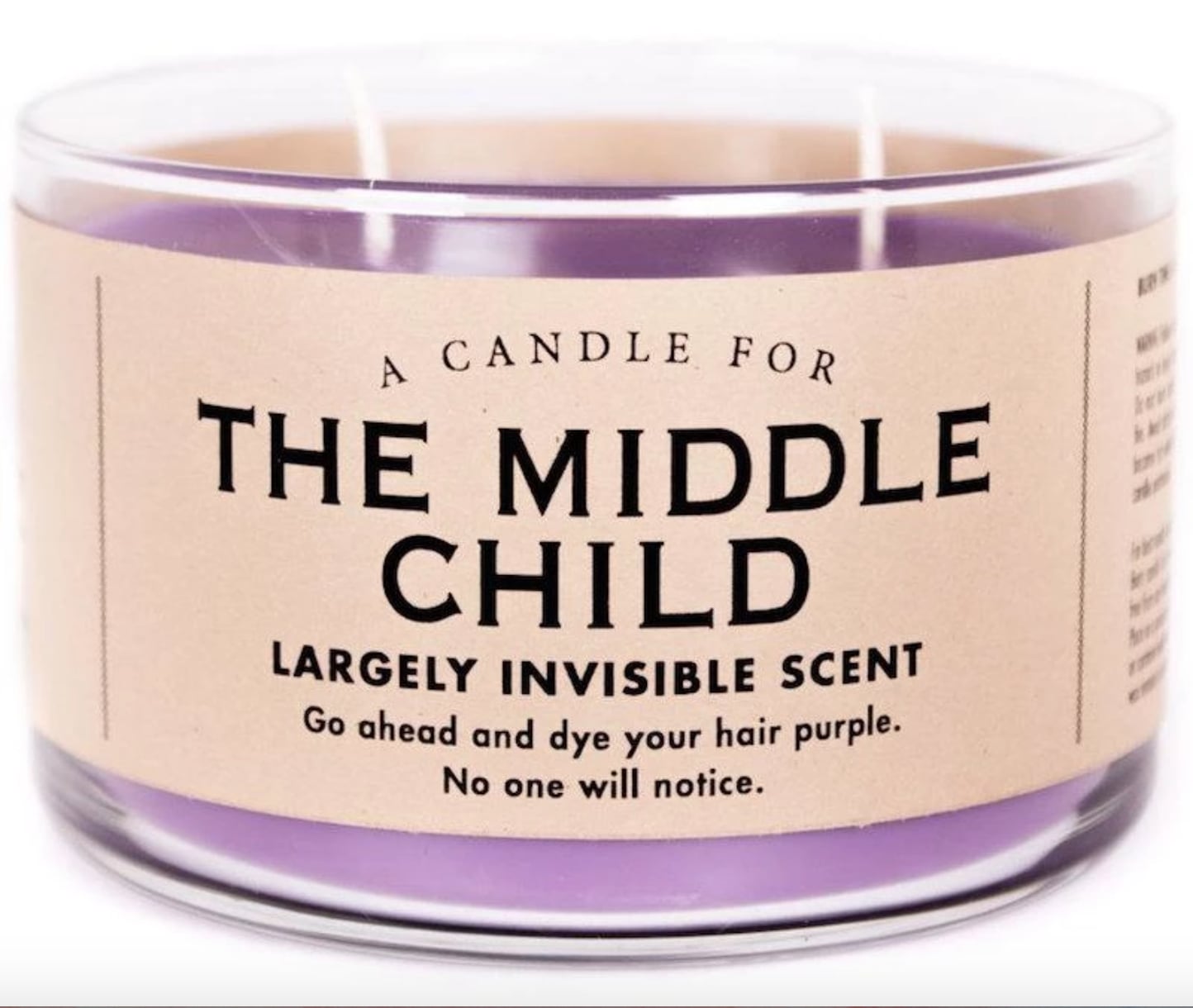 If you happen to be a middle child in your family, you probably know the stereotypical struggle — being ignored in various situations, having your name forgotten by even your own parents, or juggling your older sibling's superiority complex with the classic youngest sibling neediness. It's hard out here for a middle child, and sometimes we just need something to prove to us that we're noticed! If you're looking for that something, you need to see Whiskey River Soap Co. The Middle Child Largely Invisible Scented Candle ($25). This candle apparently smells like "Who are you again?", which is a phrase we middle children know all too well.
This candle is handmade, so yours will be totally unique . . . unlike the older sibling hand-me-downs you've had to struggle with for years growing up! The hilariously labeled candle is purple in color and purple haze grape scented, and has a burn time of 60 hours, so you can spend lots of time enjoying the reminder of your biological misfortune uninterrupted. While you can, of course, buy this as a present for yourself as consolation for your hardship, it would also make a great and hilarious gift for all the fellow middle children in your life!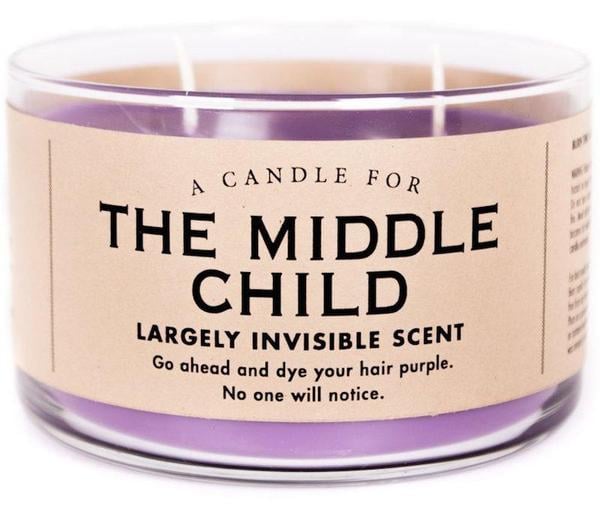 Whiskey River Soap Co. The Middle Child Largely Invisible Scented Candle
Buy Now