These Innovative Appliance Picks Will Upgrade Your Home Kitchen Through Connectivity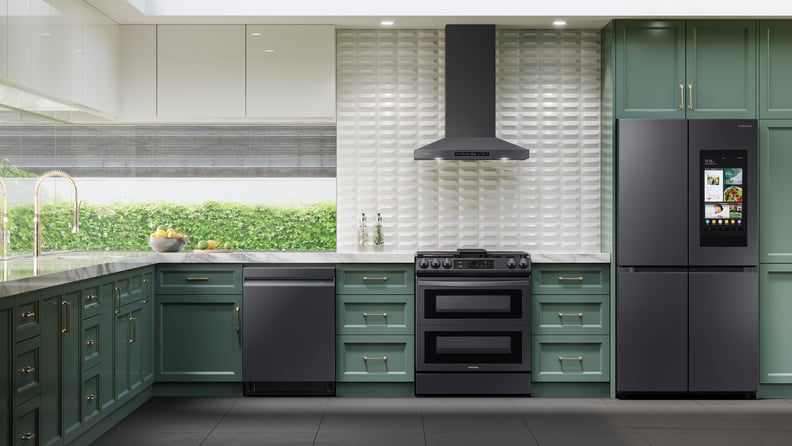 Lowe's
Lowe's
As POPSUGAR editors, we independently select and write about stuff we love and think you'll like too. If you buy a product we have recommended, we may receive affiliate commission, which in turn supports our work.
Just because you can cook all your meals on an outdated stove doesn't mean you should. When you're working with a fully functional kitchen, everything from making your grocery list to meal prepping becomes so much easier.
For top-of-the-line innovation, look no further than Samsung Connected Home Appliances. By allowing you to control everything from your range to your thermostat from your smartphone, Samsung has made it easier than ever to get dinner on the table. Their smart features have also earned these appliances a spot on Lowe's List for Innovation, a curated list of the most innovative products Lowe's has to offer. When you see the Lowe's List for Innovation badge, you're seeing an item that not only goes beyond expectations, but is one of the best in its category.
Every product in Samsung's smart appliance line — from the microwave you can control from your smartphone to the dishwasher you can monitor from an app — is ingenious. Two products in particular — the Family Hub™ fridge and smart range — are at the top of our list. Keep reading for a taste of how these innovative appliances can transform your cooking routine.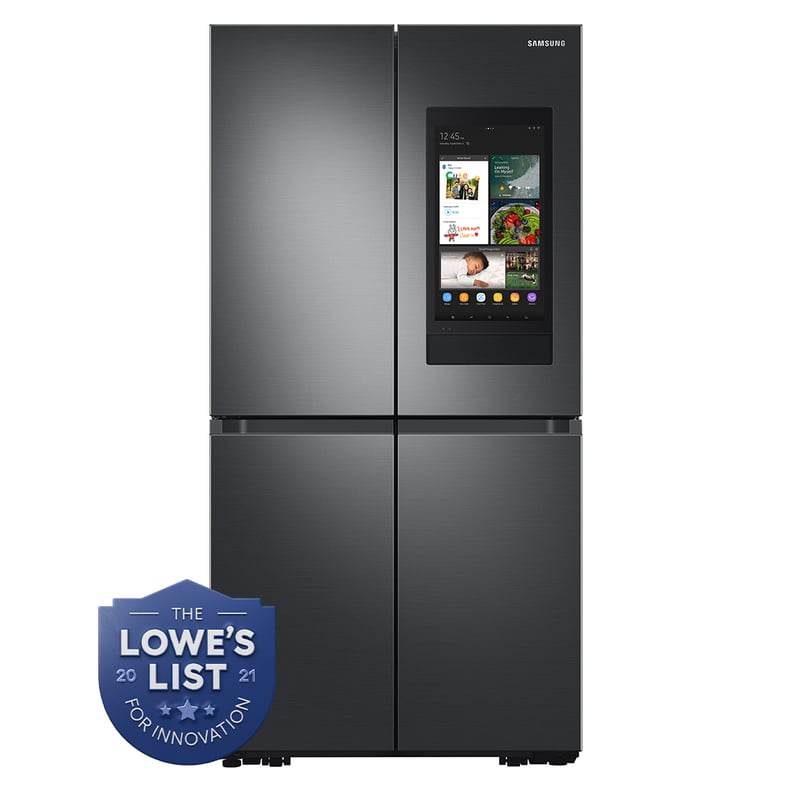 Meal planning is a snap with the Samsung Family Hub™ French Door Refrigerator. Built-in cameras recognize the food in your fridge, allowing you to quickly check how much milk you have left by opening the Samsung SmartThings™ app on your smartphone*. The WiFi-enabled Family Hub™ can also suggest recipes based on what's left in your fridge. You can even add items to your shopping list for delivery, and see when they've been delivered through the Ring app on the Family Hub™.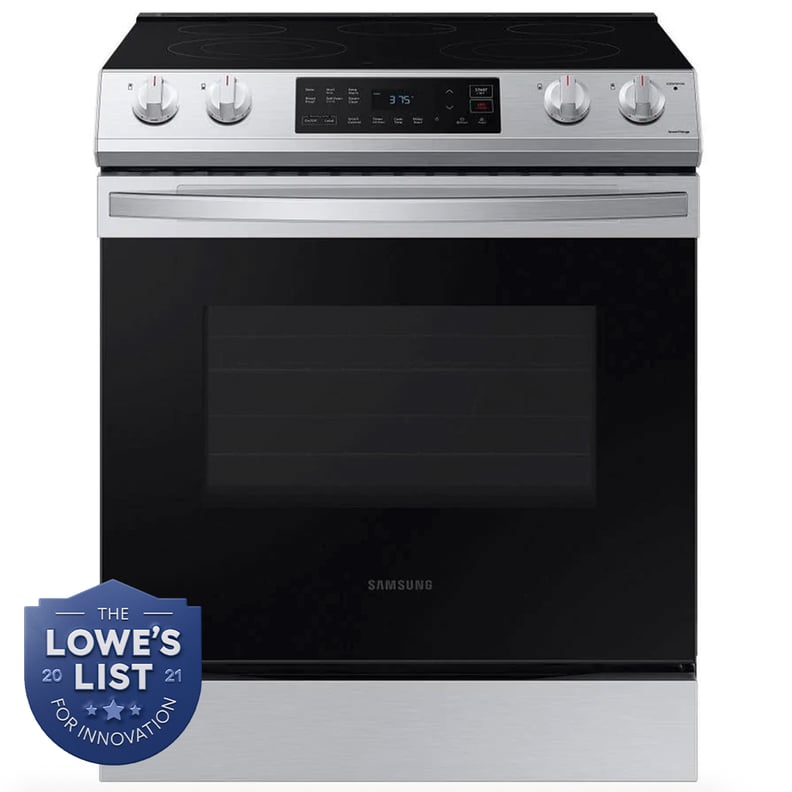 The Samsung Smooth Surface 5 Elements Self-Cleaning Slide-In Electric Range also makes cooking a cinch. In a hurry to get dinner started? You can preheat the oven from your smartphone, or send the cooking instructions from the Family Hub™ recipe card to the range. You can also adjust the temperature and cooking time with your phone, so you can water the garden or fold laundry while your meal cooks.
*Available on Android devices. WiFi connection and Samsung account required.