Every editorial product is independently selected by our editors. If you buy something through our links, we may earn commission.
I have a loft-style bedroom that skews both very hot and very cold depending on the weather. I don't want to swap out my bedding every time the temperature changes, so I've been searching for some versatile options that could work for me year-round. Enter the Muslin Comfort 365 Blanket ($150-$225). The lightweight fabric keeps me cool on hot nights, yet warms me up when I'm chilly. The magic is in the eight layers of 100-percent muslin cotton that's breathable.
The hypoallergenic fabric is safe for both kids and pets, so no stress there. The measurements are very oversize, so there's no fighting over the covers if you're cosleeping. It's easy to clean — I just throw it in the washing machine and dryer when it needs a refresh because it's already preshrunk.
If you don't take my word for it, read the 280+ reviews on the brand's site. Almost every single customer gives this blanket a perfect five stars. Honestly, I'm considering investing in a second one. Read on for more details on this versatile design.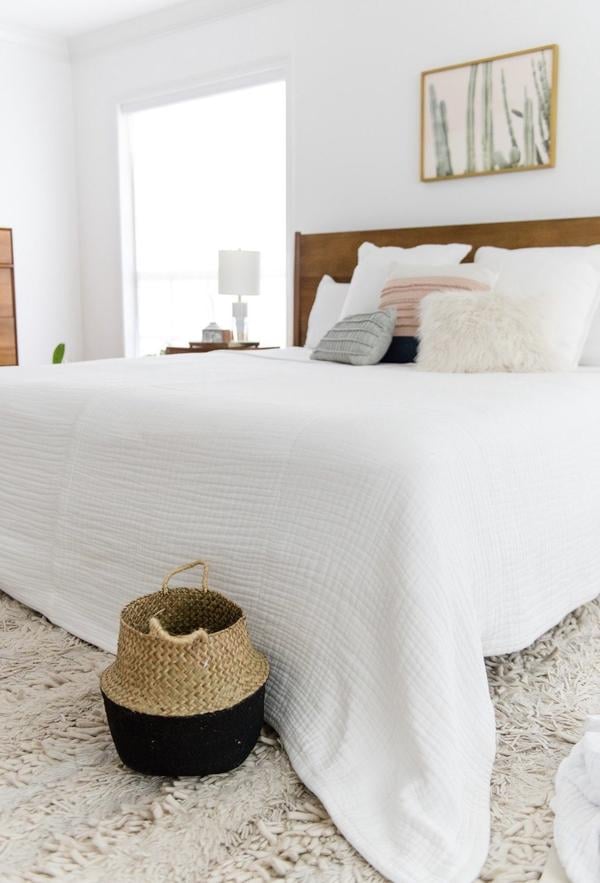 Muslin Comfort 365 Blanket Sizes and Colors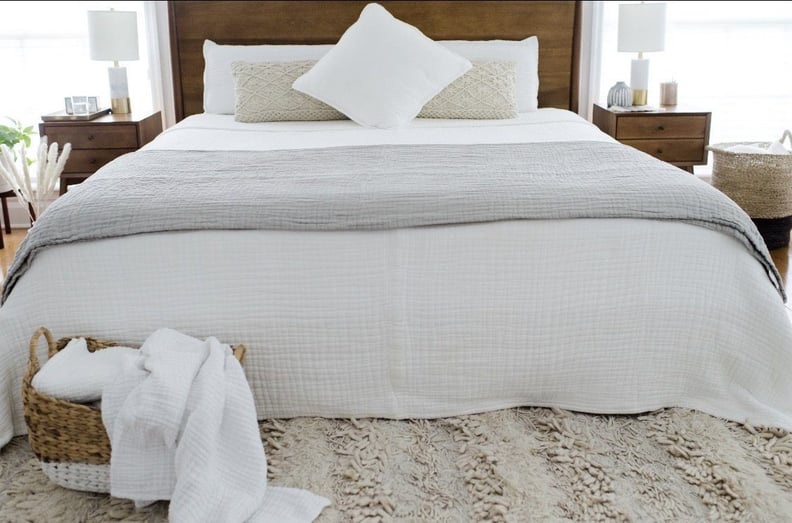 Muslin Comfort 365 Blanket Styling
I keep my Muslin Comfort 365 Blanket ($150-$225) at the end of the bed, but I love seeing two together as pictured for a layered look.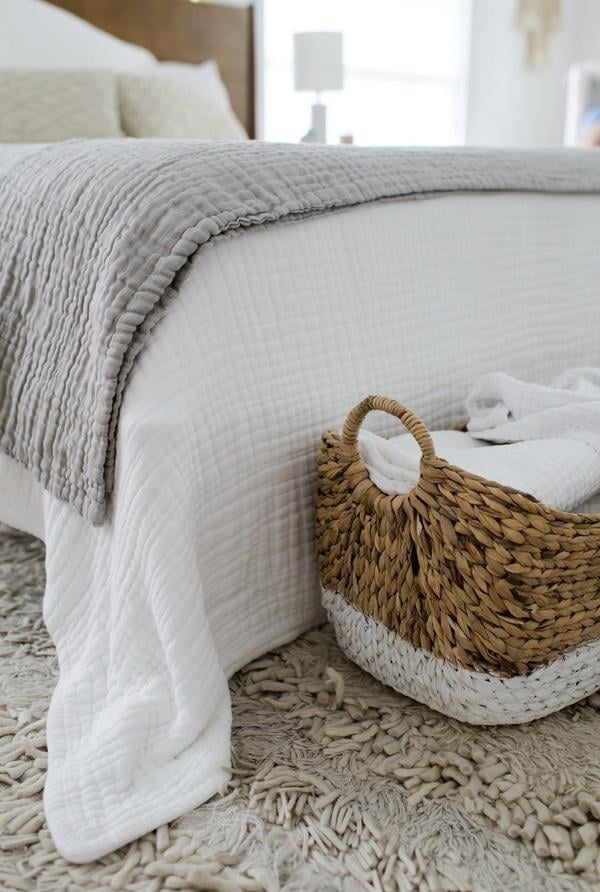 Muslin Comfort 365 Blanket