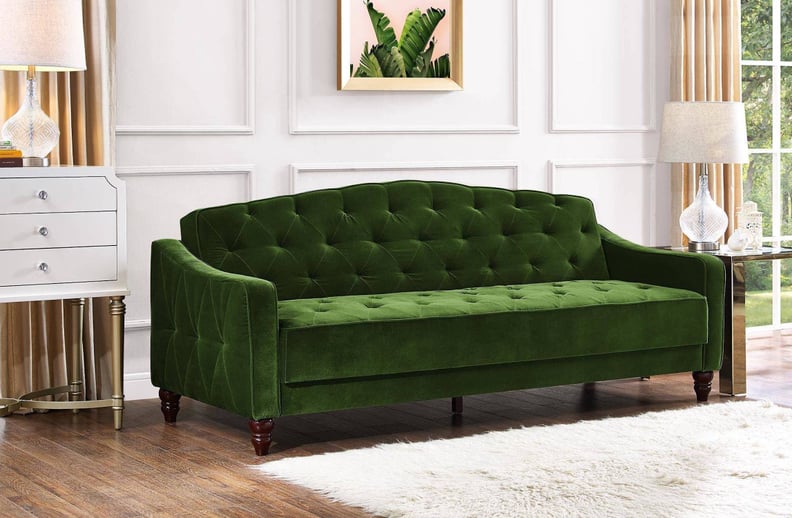 Every editorial product is independently selected by our editors. If you buy something through our links, we may earn commission.
Every time a new person walks into my apartment, they ask me the same exact question: "OMG, where did you get your couch?" It's a gorgeous green, velvet sofa; I wanted something colorful since I live in foggy San Francisco. When I tell my guests it's from Walmart, they never believe me. But it's true! I searched far and wide for a timeless, functional couch that would be the focal point of my space. The Novogratz Vintage Tufted Sofa Sleeper ($471) from their Walmart collection was exactly what I was looking for, especially with that insanely low price point.
What makes this pick a major winner is that it also converts into a twin bed, so guests can have a comfortable place to sleep. I have already had a few people stay the night and comment on how pleasantly they rested. The design itself is classic; I was impressed by the little details, like the tufted cushions and Victorian legs. The fabric is an imitation velvet that looks convincingly real. I also prefer the material because it doesn't absorb liquid or leave stains behind. I have even spilled a glass of red wine on my beloved sofa, and you would never know it.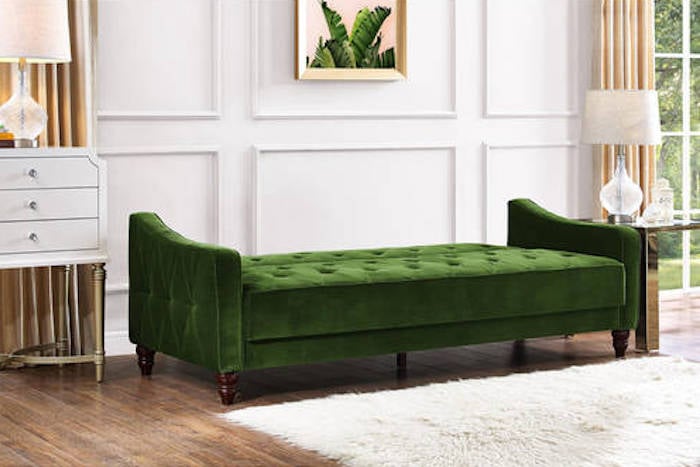 If green is not your thing, the couch also comes in gray, burgundy, and millennial pink. I had it delivered to my home, and it was easy to carry up my stairs between two people. It comes in parts and took about an hour to assemble. If you love style but are tight on money, I highly recommend this sofa. If I had room for another one, I'd buy it.