Um, We Can't Get Over How Beautiful This Beachy Cheese Board Is
As POPSUGAR editors, we independently select and write about stuff we love and think you'll like too. If you buy a product we have recommended, we may receive affiliate commission, which in turn supports our work.
It doesn't matter how old I get — snack time will always be my favorite time of day. And while I'm not above eating Goldfish out of the bag, I do love a more adult snacking session that includes things like cheese, crackers, and wine. Arranging it on your favorite charcuterie board is almost as good as actually eating it, especially when you use a gorgeous one like this Epoxy Resin Ocean Art Cheese Board! Made by Etsy shop owner Maria Risen Art, the board looks like both an actual work of art and a realistic picture of a tropical beach. Seriously, how pretty is this?! It's almost too amazing to serve food on.
The cheese board costs $80, which seems a little pricey, but when you consider all of the artistic work that goes into these, it's more than worth it. According to Risen's description, it was inspired by the beaches of Key West, FL, and it's sure to fill your kitchen with laid-back island vibes every time you use or display it. The stunning ombré water, which transitions from blue to turquoise to green in between each white-capped wave, is made with high-quality epoxy resin with glitter, acrylic ink, and a glossy finish. There's just enough room on the sandy beach (er, flat wood portion of the board) to serve your cheese, fruit, nuts, chips, or other snacks. And when you're done, simply rinse it off and display it proudly.
Shop this beachy cheese board in the slides ahead, but be aware that supplies are currently limited, so if it sells out, be sure to reach out to the seller to ask about restocking.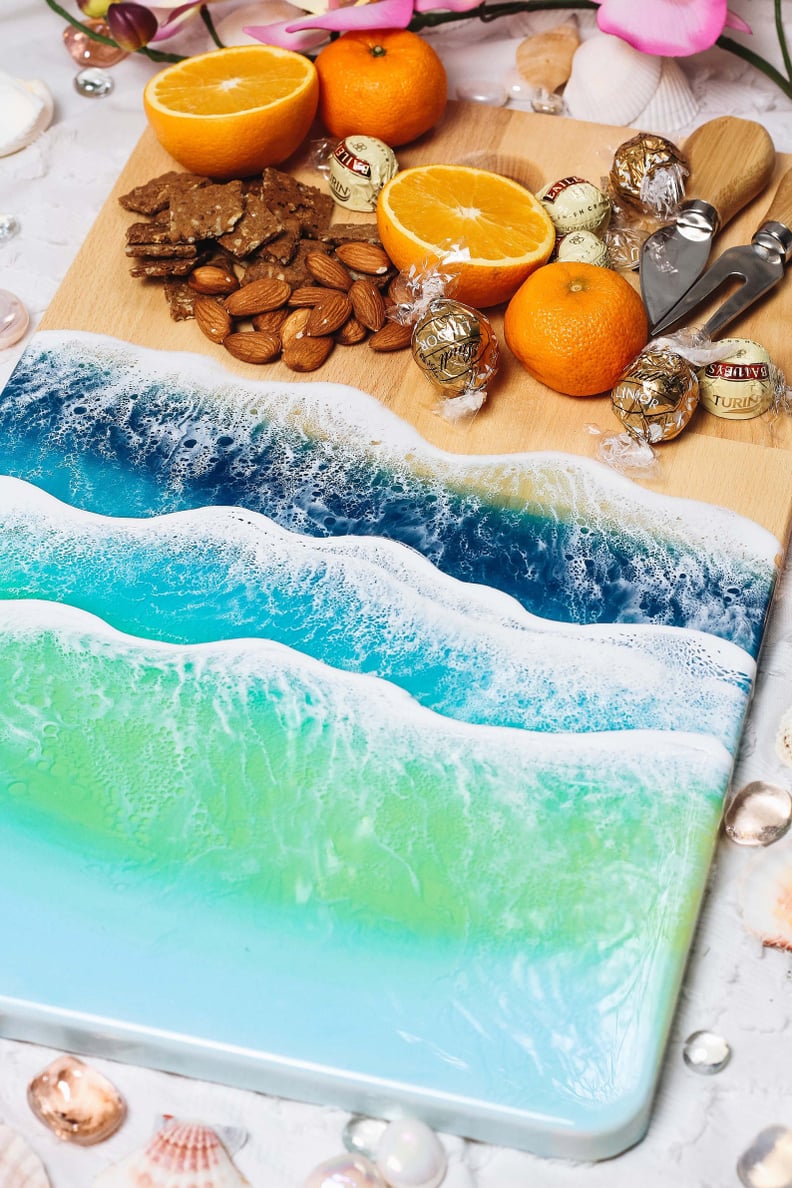 Ocean Art Cheese Board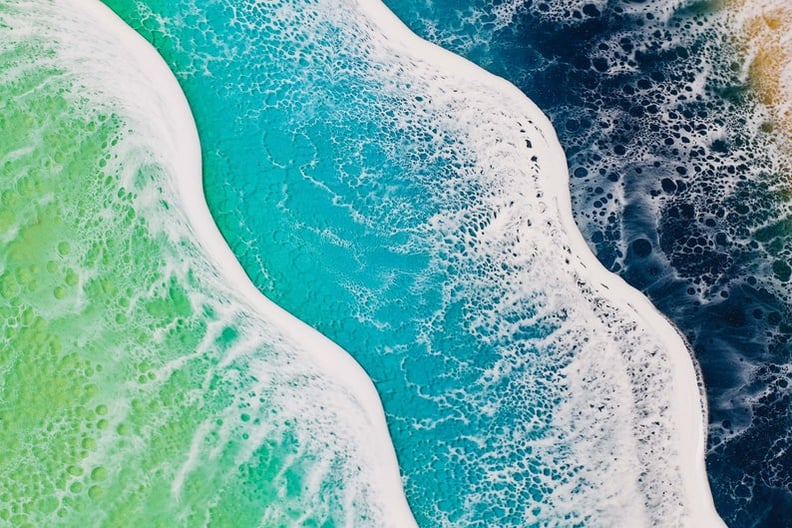 Ocean Art Cheese Board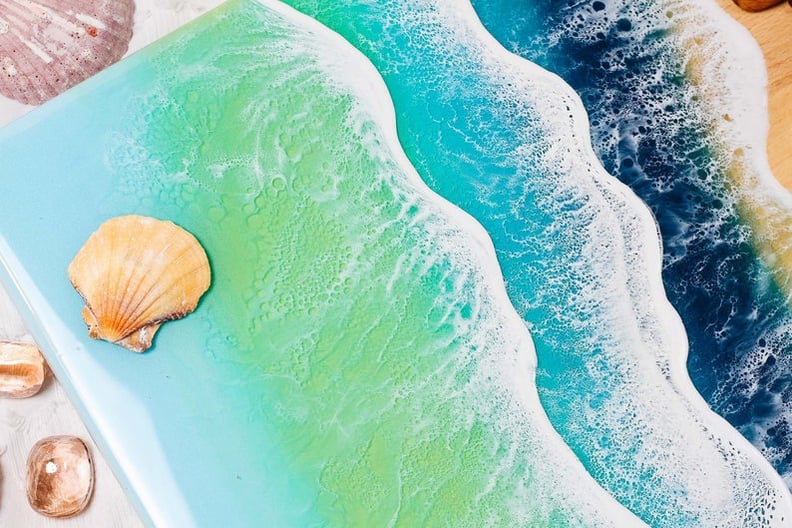 Ocean Art Cheese Board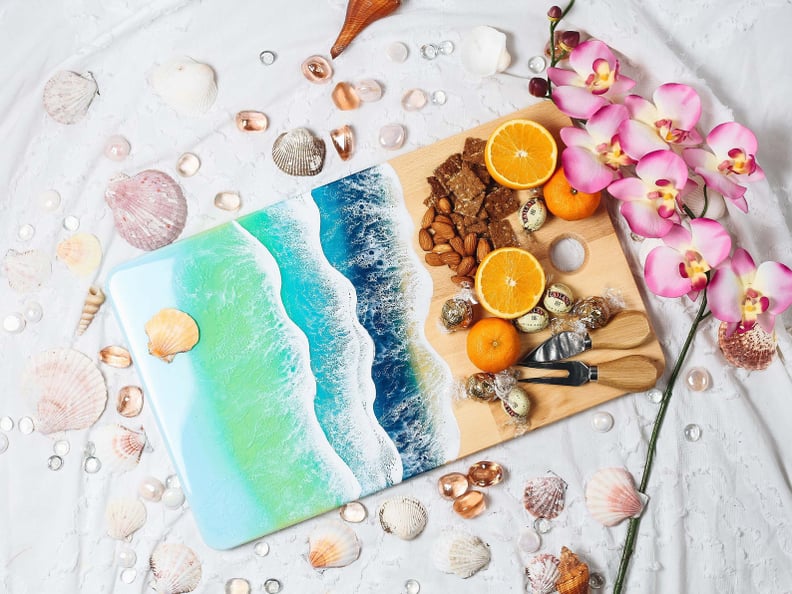 Ocean Art Cheese Board