As POPSUGAR editors, we independently select and write about stuff we love and think you'll like too. If you buy a product we have recommended, we may receive affiliate commission, which in turn supports our work.
To quote Monsters, Inc.'s own Mike Wazowski: "Put that thing back where it came from or so help me." This was my first thought when I saw Home Depot's new Halloween clown decoration, and — much like a vampire avoiding a restaurant filled with garlic — I'd like nothing to do with this six-foot-tall fiend of a lawn ornament. The life-size animated clown, which rivals Pennywise in both style and creepiness, stares into your soul with its glowing yellow eyes and even speaks when activated by a motion sensor — ya know, just in case it didn't already have a guaranteed spot in your nightmares tonight.
The spine-tingling doll features an old-timey costume and hyperrealistic makeup details, perfect for spooking trick-or-treaters or terrorizing your family members when you set it up in the house. Paired with this massive, six-foot-tall jack-in-the-box decoration and this 12-foot-tall skeleton with luminescent eyes, the creeptastic clown and his posse will make your lawn the most feared on the block. Take a look at the horrifying clown in all its glory and shop the bone-chilling Halloween ornament for yourself ahead.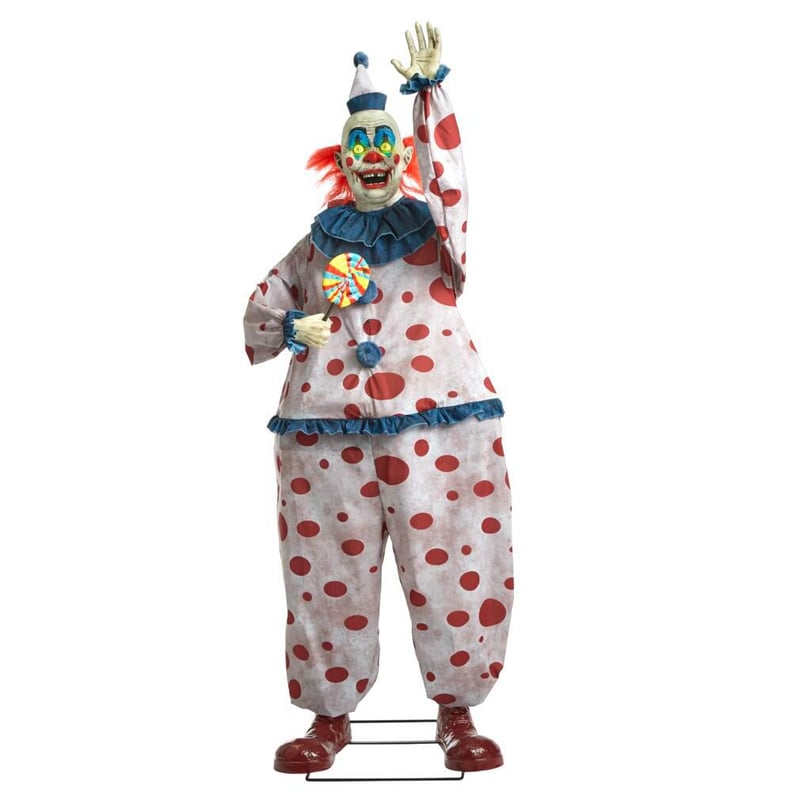 Home Depot 6-Foot Life-Sized Animated Old Time Clown