These Bathroom Cleaning Hacks Will Make You Look Forward to Spring Cleaning
We get it — cleaning your bathroom isn't something you necessarily look forward to. Even thinking about a dirty bathroom can sometimes be too overwhelming and icky. However, it's a spot in your house where you're inevitably going to be spending some time, whether it's on the pot, in the shower, or applying makeup every morning, so cleaning it really is a must. That said, there are some supereasy ways to make cleaning up the commode a much more pleasant process, whether during your big Spring-cleaning overhaul or on a day-to-day basis.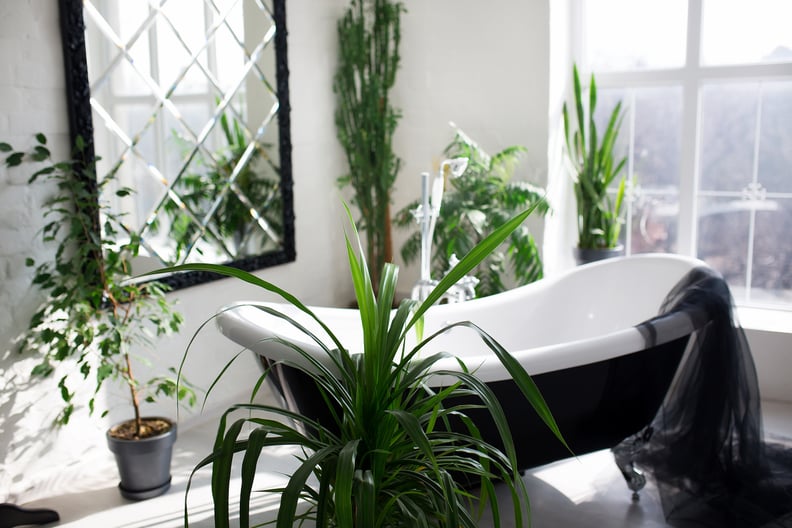 Fight Mold Every Day
Use Containers to Minimize Dust
Have you ever noticed that when you leave all your products out on the sink or on shelving, within a day or so, there's a fine layer of dust sitting on top? Not only does dust look gross, but it can also house allergens, so it's not something you want hanging around. Put all your products like makeup, cotton rounds, and skincare items in pretty containers to minimize the amount of dusting you have to do when the time comes.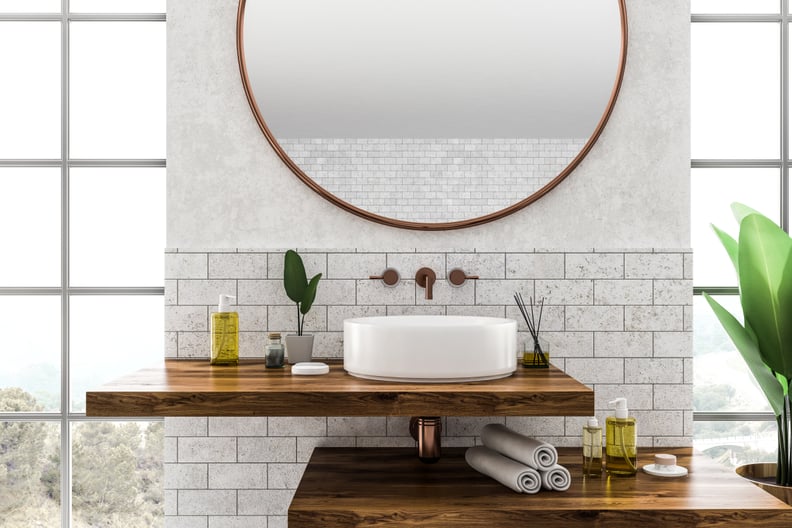 Keep Surfaces Clean
Whether it's your bathroom sink, vanity, or shower caddy, you want to make sure all your surfaces are sparkling clean and germ-free. Keep a bottle of Clorox® Clean-Up Cleaner + Bleach under the sink, and give everything a spritz when you start to see a buildup of hair, dust, toothpaste grime, or spills.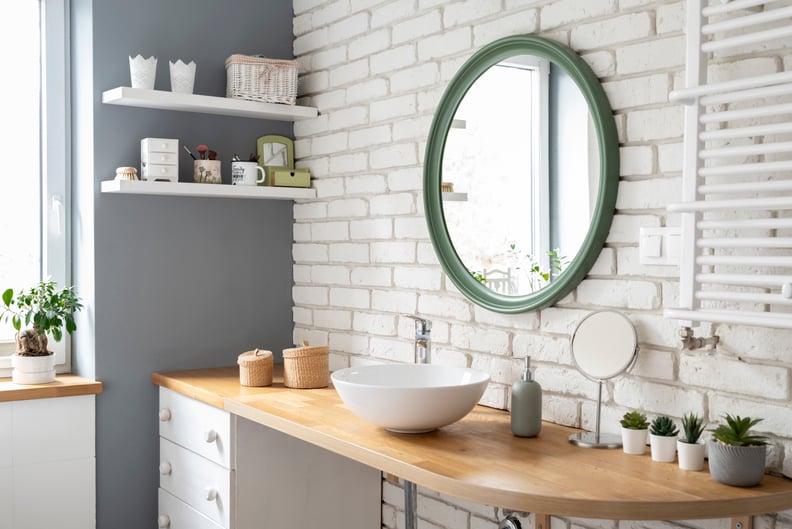 Don't Forget the Mirror
Nothing says "I didn't put much effort into cleaning" like a dirty bathroom mirror. It's something so forgettable yet so hard to look away from once you notice it. Whether it's dried droplets of water from when you've washed your face, flecks of toothpaste, or settled dust, make sure you're giving your bathroom mirror the wipe-down it deserves on a regular basis.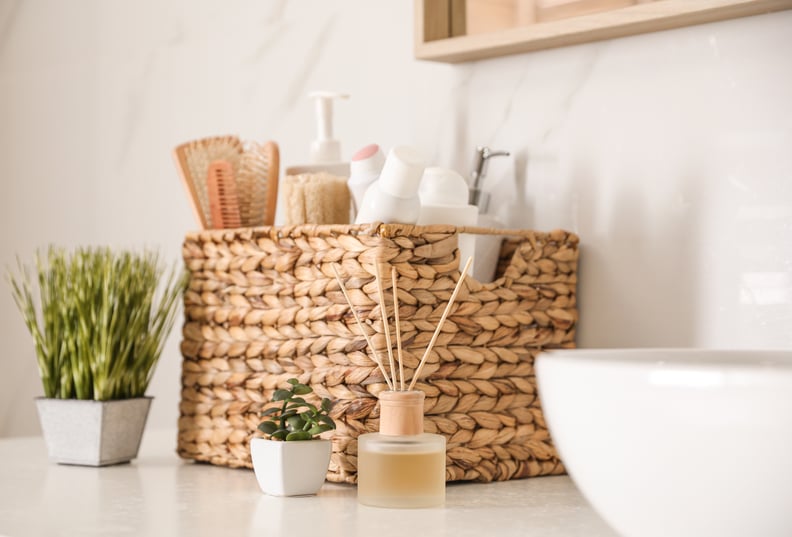 Keep It Smelling Good
It's always smart to keep your bathroom smelling fresh (even when it's not). Keep an essential-oil diffuser or room spray on the counter or near the toilet — it'll impress your guests and make you actually want to go into the bathroom.