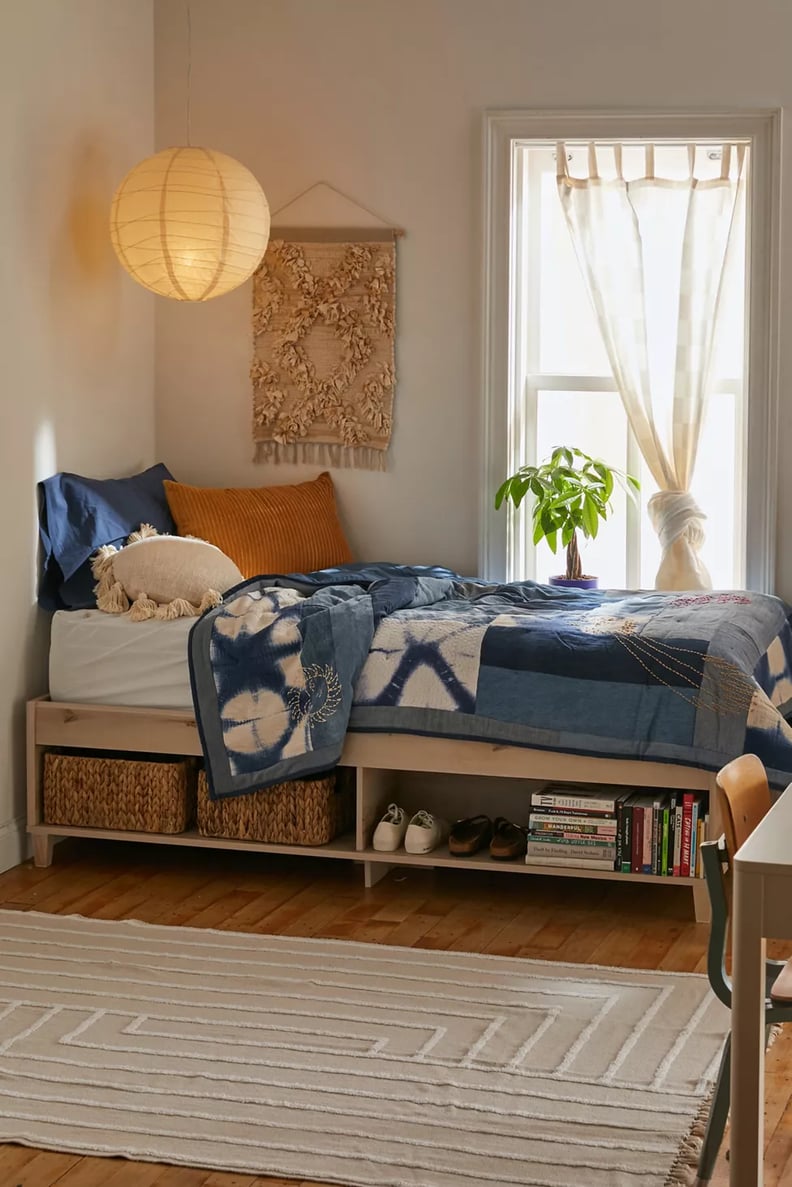 Ashley
Ashley
As POPSUGAR editors, we independently select and write about stuff we love and think you'll like too. If you buy a product we have recommended, we may receive affiliate commission, which in turn supports our work.
If your clothes are overflowing from your dresser, if your books barely fit on the bookshelf, and if you're sleeping in a traditional bed, stop what you're doing right now. Because in case you aren't already aware, a storage bed might be the thing that saves your space from clutter. Equipped with display shelves or built-in drawers, storage beds make smart use of space — which is why they're especially useful in small rooms and city apartments.
Thinking of investing in one? Scroll down to see some of our faves. (And yes, we've found options for all kinds of budgets.)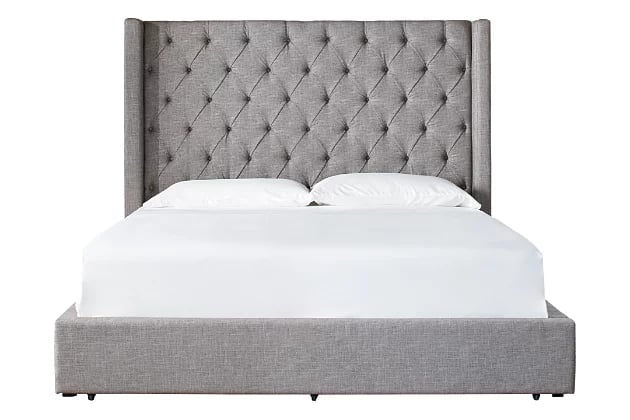 Sorinella Bed
Upholstered in a warm gray fabric, this Sorinella Bed ($1,150) cuts a stately silhouette in the bedroom — and is hiding a brilliant secret. The tall, tufted headboard adds drama; the extra-large storage drawer adds much-needed storage space.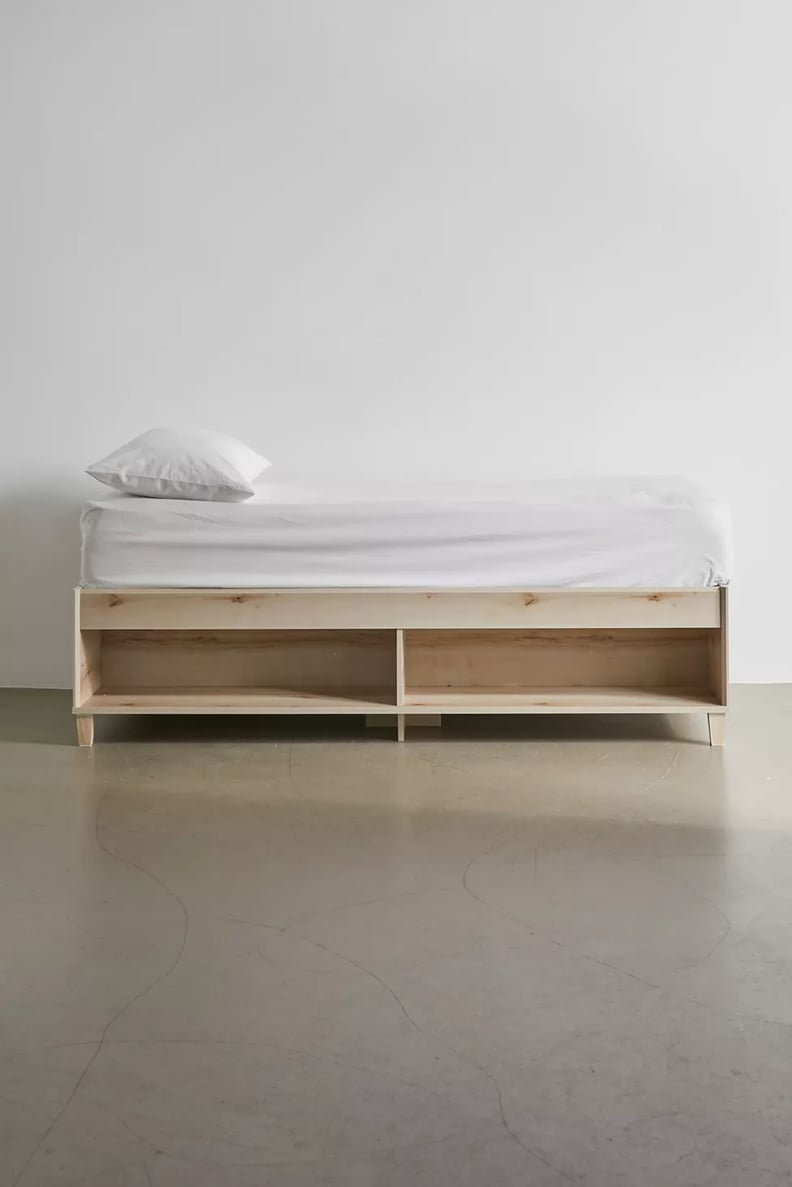 Anders Bed
This birch-finish Anders Bed ($529) has open side shelving that's just perfect for displaying your literary leanings through an array of books.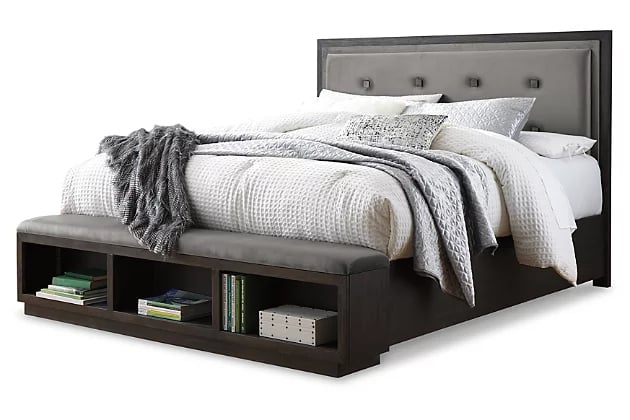 Hyndell Bed
Rich velvet upholstery and dark wood make this Hyndell Bed ($950) a dramatic piece for the bedroom. The footboard cleverly features a cushion atop three open storage cubbies; we'd style them with books, as pictured, or with marble decorative accessories.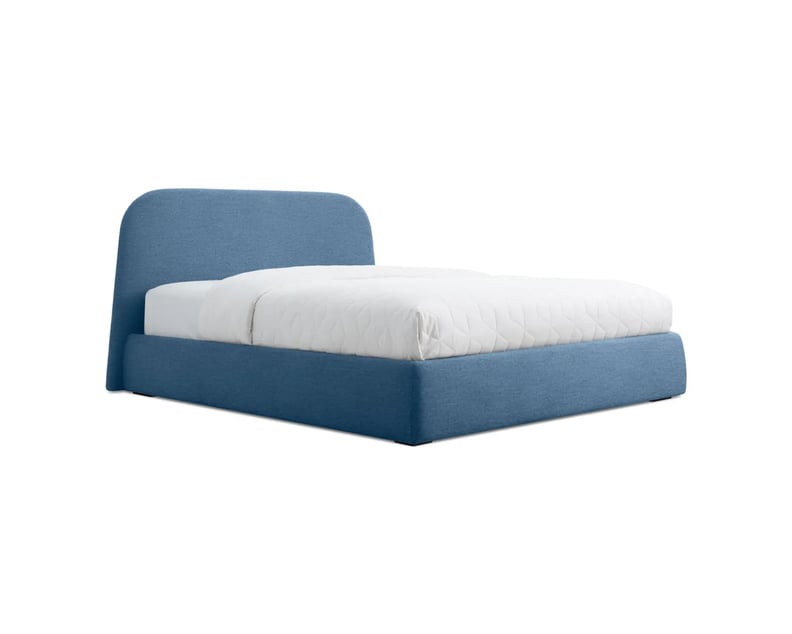 Lid Bed
If you're looking for a lot — and here, we mean a lot a lot — of storage, don't miss this Lid Bed ($2,795). The entire mattress lifts up via a piston-driven mechanism, revealing a lined storage compartment as big as the mattress itself.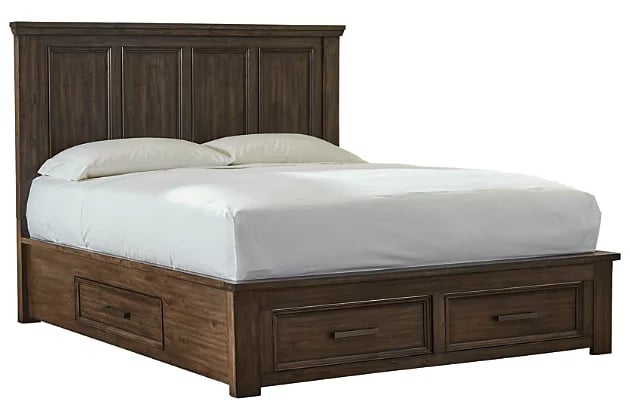 Johurst Bed
Look closely at this Johurst Bed ($740) to discover not one, not two, but four large drawers built into its lightly distressed wood frame. A mansion-style headboard creates a stately backdrop that echoes the shape of the drawers for a cohesive look.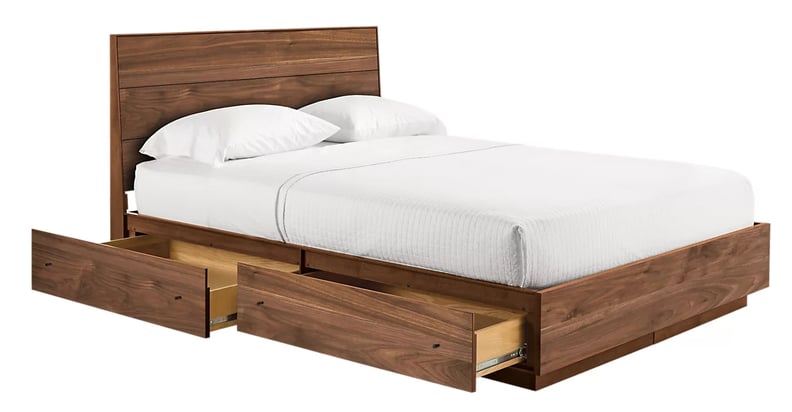 Hudson Bed
Is the Hudson Bed ($3,599) an investment piece? No doubt. But look at it this way: its four generously sized drawers create so much storage space that you might not need a separate dresser.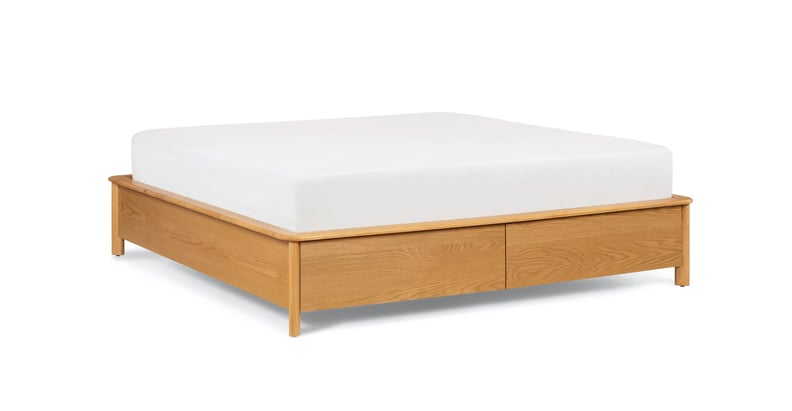 Pactera Bed
Look quickly, and you might not even notice the two drawers built into the foot of this Pactera Bed ($999). The soft-close drawers slide out to reveal plenty of room for off-season clothes, extra bedding, or whatever else you may want to stash away.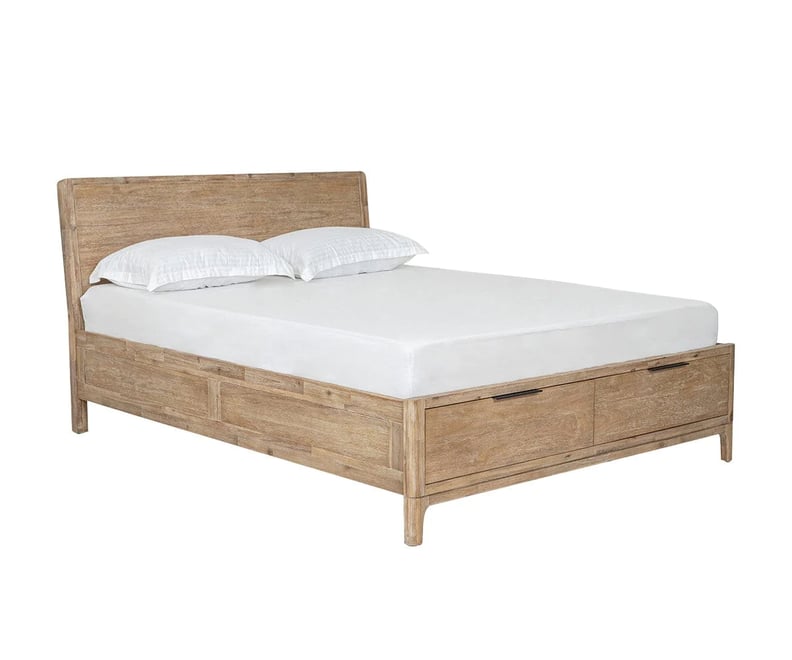 Camen Bed
Two handled drawers sit at the foot this Camen Bed ($799), whose simple profile is complemented by the light-gray finish on its wooden frame. Ideal for anyone who likes organic minimalism, it's also a nice way to update a modern farmhouse look.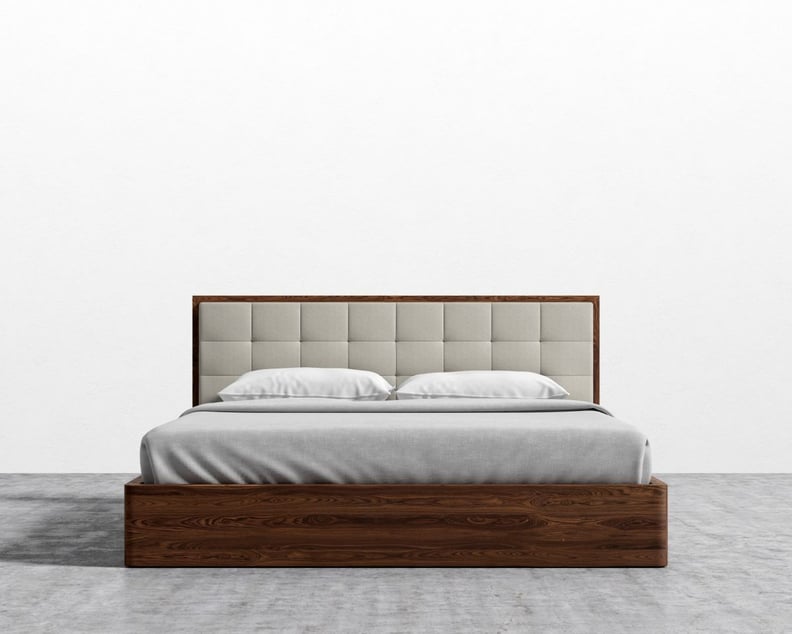 Charlotte Bed
The tufted upholstery's leather may be faux, but the storage capability of this Charlotte Bed ($2,124) is very, very real. The box frame conceals one large pull-out drawer that's sized to fit even king-size bedding.