Every Hour Is Golden Hour With These Sunset Lamp Projectors From TikTok
As POPSUGAR editors, we independently select and write about stuff we love and think you'll like too. If you buy a product we have recommended, we may receive affiliate commission, which in turn supports our work.
POV: You're lounging on a beach soaking up the final rays of the sun as it sets along the horizon. The warmth is beaming onto your face. Time seems to just slow down. Pretty perfect, right? While it's been a long time since many of us could actually travel to a beach, who says you need to even leave your room in order to experience the satisfaction of a sunset? Now you don't have to, thanks to these sunset lamps that have been taking over TikTok.
TikTok users are creating sunsets in their own homes using a sunset lamp projector, which projects a colorful halo onto any corner of your room. Those bothersome empty walls in your apartment that you just can't seem to fill — why not project a sun beam? These sunset lamps elevate any space from dreary to dreamy. Not to mention, these lights also have significant health benefits. Light therapy is often used as a way to treat depression or symptoms of seasonal affective disorder, as well as to reduce stress or anxiety.
Sunset lamps can also be used as relaxing ambient light for when you're working from home or as a way to improve your sleeping habits. Whether you're a photographer craving authentic light for your next masterpiece or just looking for a way to elevate your selfies (selfies can be masterpieces too!), we've found 10 of the best sunset lamp projectors that are sure to make you sit back, close your eyes, and feel a wave of calm.
Watch the Sunset Lamp in Action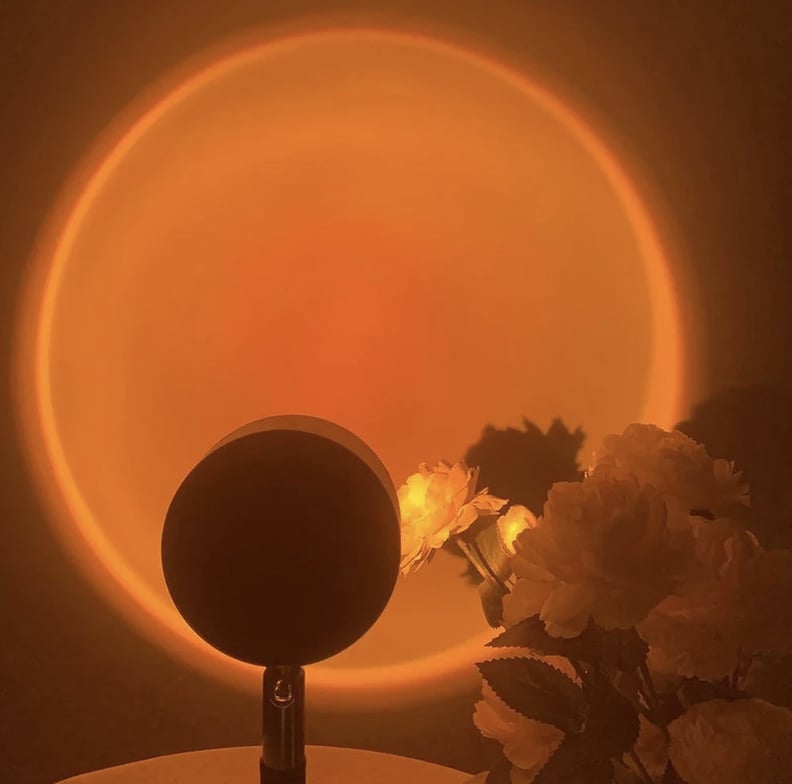 The Official Sun Lamp Making Waves on TikTok
This projector from Official Sun Lamp ($40) claims to be the first of its kind, and the inspiration behind all the viral TikTok videos. This lamp comes in four different settings – Sunrise, Sunset, Halo, and Rainbow – so now you can experience all the wonders of the sky from the comfort of your own home.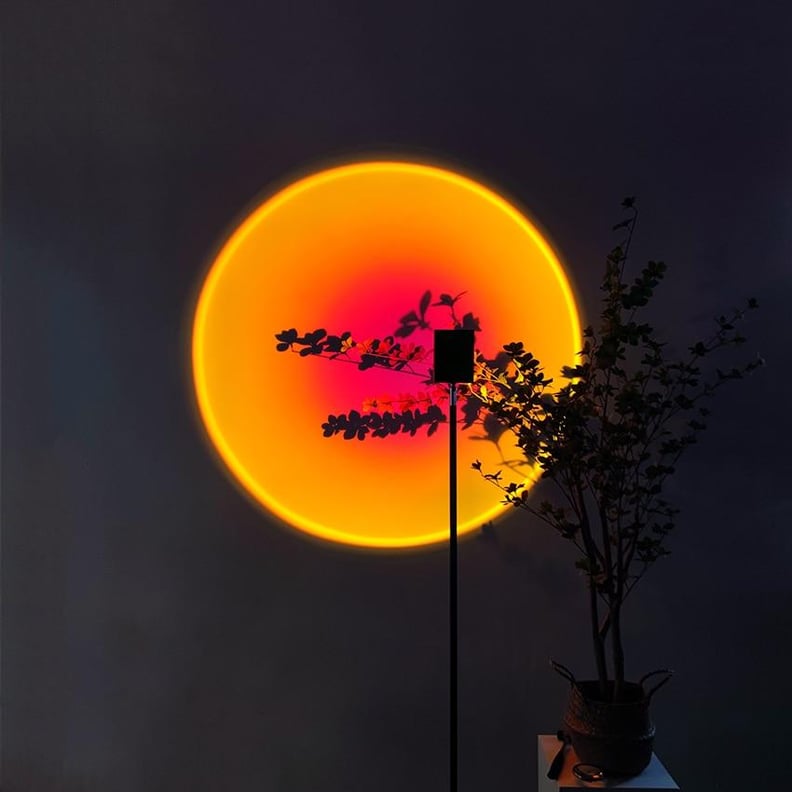 This Sunset Projector Lamp Is a Must Have For Photographers
Take your photography to the next level with this Sunset Projector Lamp ($115) from Sky Light. While this lamp may be pricier than those you'd find on Amazon or Etsy, it comes in three different sizes and six illuminating colors! These lamps are long and can rotate, making lighting for your next photoshoot a breeze.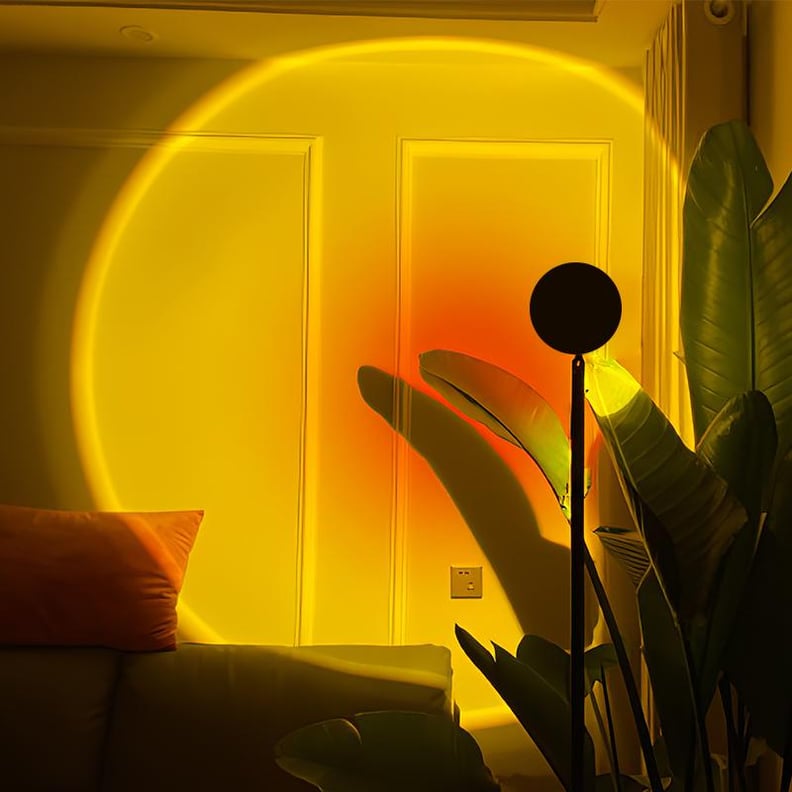 Turn Your Home Into a Piece of Art With This Sunset Floor Lamp
With this Golden Hour Sunset Floor Light ($150) from Lumigo, golden hour is every hour. This projector is built with Swedish design in mind, meaning it's sleek and uncomplicated. It even stands tall at a height of 59 inches, so there's no corner of the room that this sunset projector will miss.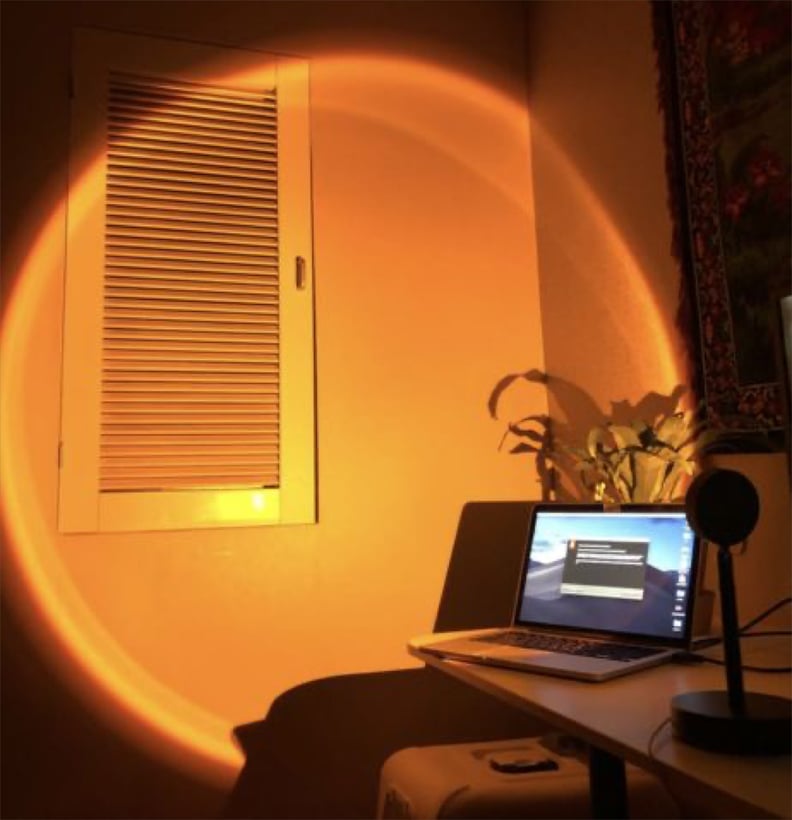 Elevate Your Selfies With a Golden Hour Glow
The Glow Lamp ($36) by GoldenGlow comes with an adjustable head and USB plugin, and an LED-light that is also energy efficient. While you're taking sun-sational selfies, you'll also be helping the environment!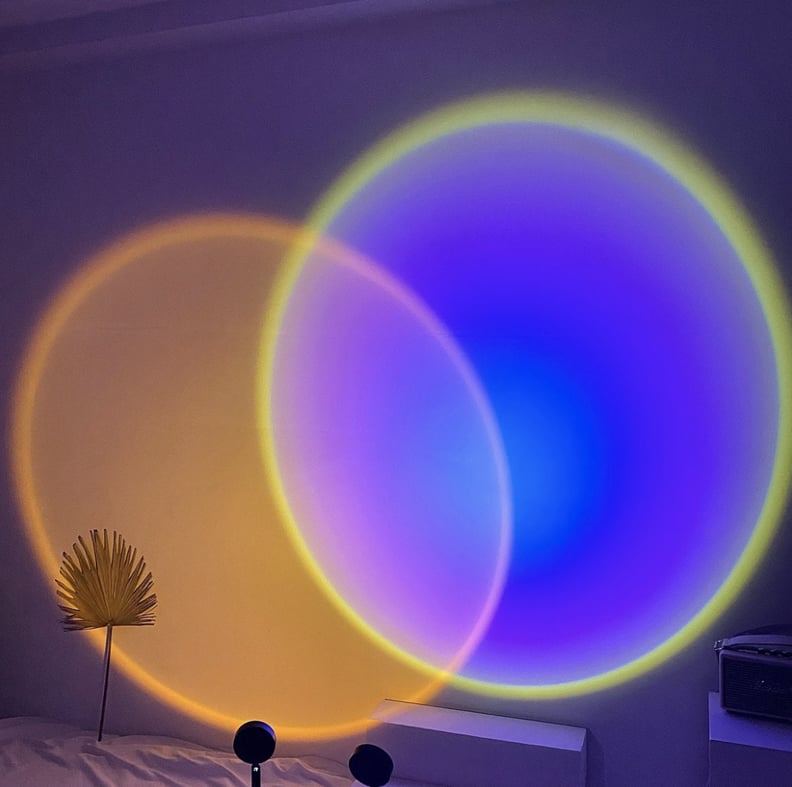 Relieve Stress and Anxiety With This Sunset Projector
Let's face it: people have a lot to be stressed about, so we could all use a bit of relief. This Sunset Projector Lamp ($45) by Sunsetic helps transform your space from a home office to a calming sanctuary.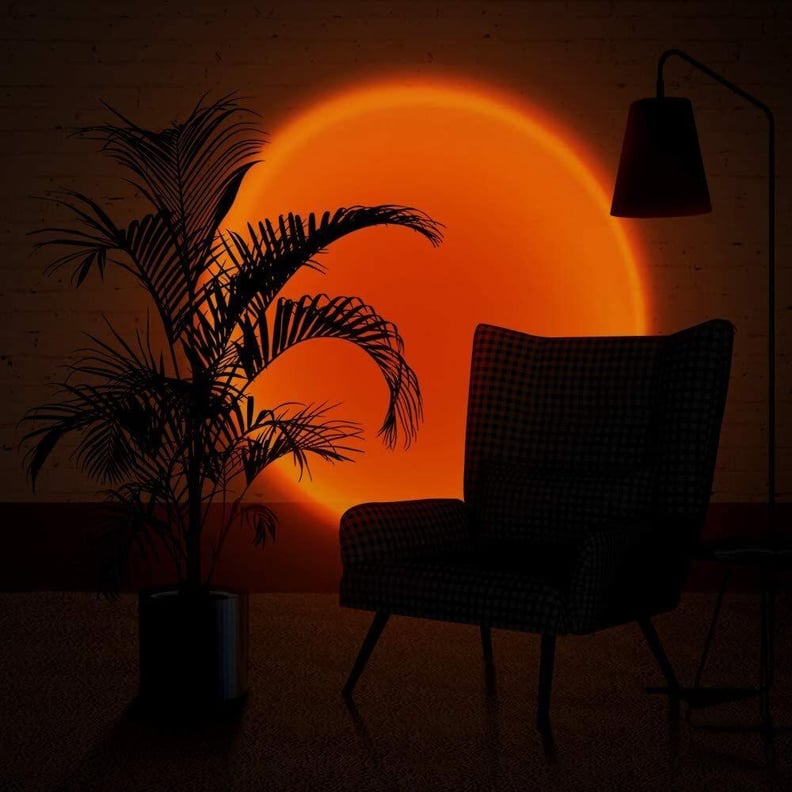 There's a Sun Beam For Every Occasion
This projector from Sunrise Lamp ($40) has three different color styles to match your ideal lighting needs. Blasting some jazz while cooking a romantic dinner for two? Sunset is bound to set the mood. Winding down after a long day with a book in hand? Let the colors of Sunset Red soothe your mind and your body.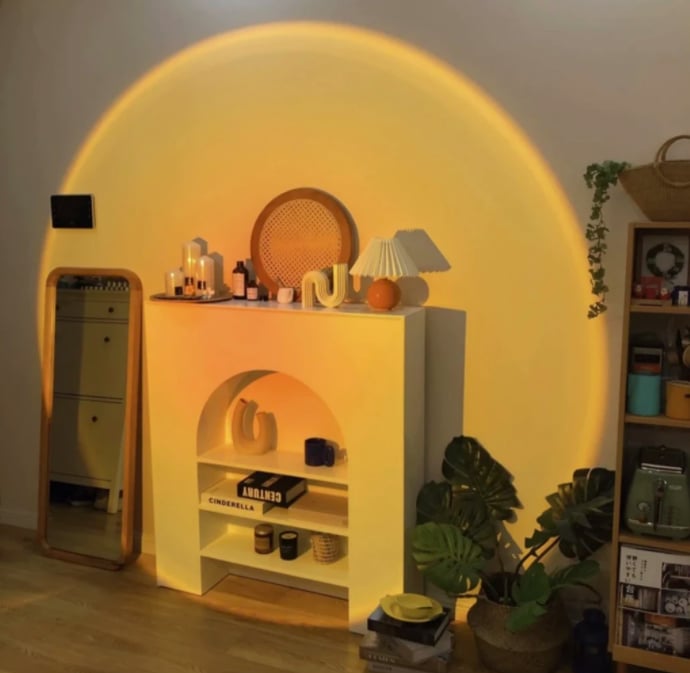 Good Vibes Only With This Sunset Projector
The vibes are immaculate with this SolarVibe Sunset Lamp ($48). We're human, and our moods are constantly determined by our environment. With this sunset lamp projector, now you can make any mood a great one. Even better, it's compact and portable, so no matter where you are the sun will follow.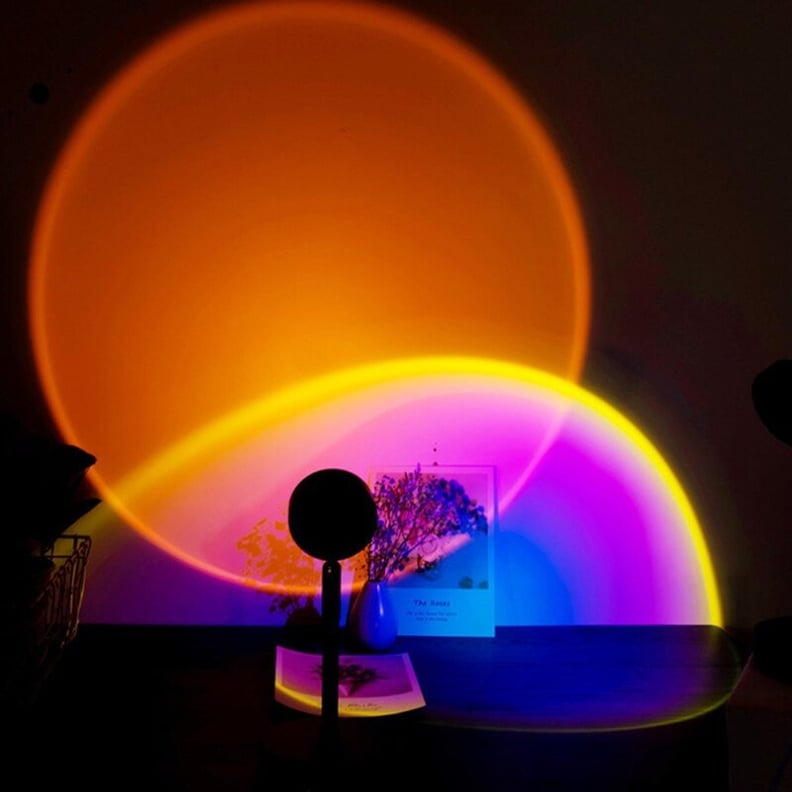 Light Up Your Mood With This Sunset Projector
Interior designers and home decor enthusiasts agree: natural light elevates any space, and makes it appear larger too! But on days when the sun just won't shine, our digs fall flat too. With this Sunset Projector ($36) from Etsy, now the natural light comes to you! No more guessing how to fill your empty wall – just shine a sunset projector and watch your space transform.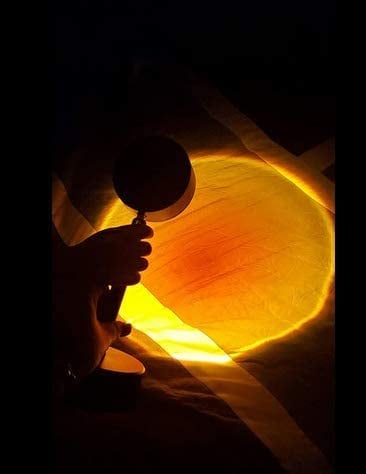 A Sunset in Every Corner of the Room
This Sunset Projector Lamp ($29) from Amazon has a head that can rotate 90 degrees, with a variety of sunset beams at every angle. By rotating the lamp, you can adjust the size and shape of the halo to fit your wall or your ceiling! Revamping your apartment decor just got a whole lot easier.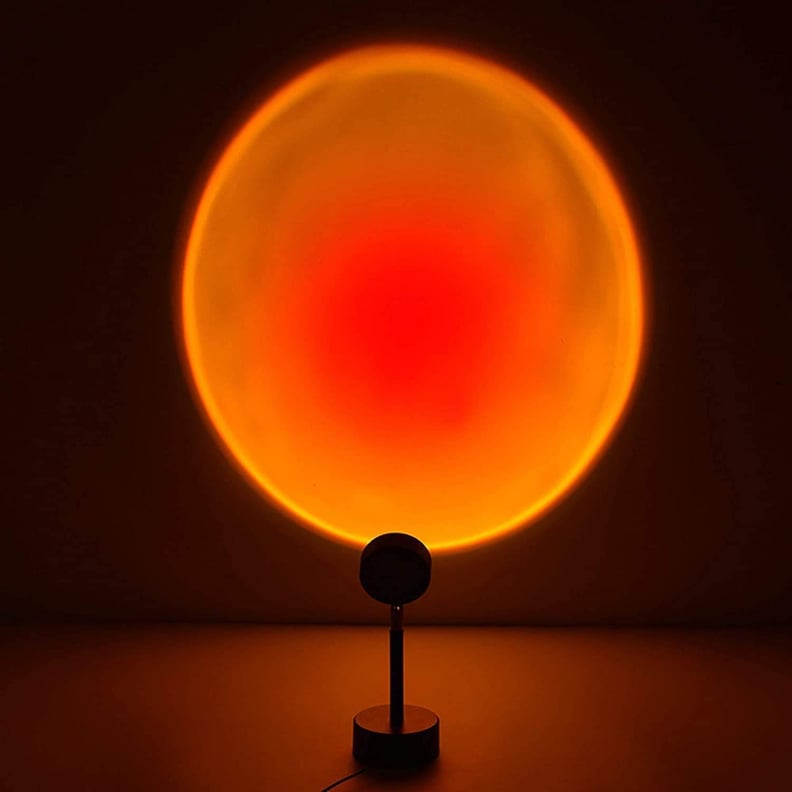 An Ambience That Is Relaxing and Aesthetically Pleasing
If you're not already convinced that this is the best thing to decorate your space, let this Sunset Lamp Projector ($26) from Amazon be the one to change your mind. It comes in four color settings, with a dynamic design and energy efficient lighting.