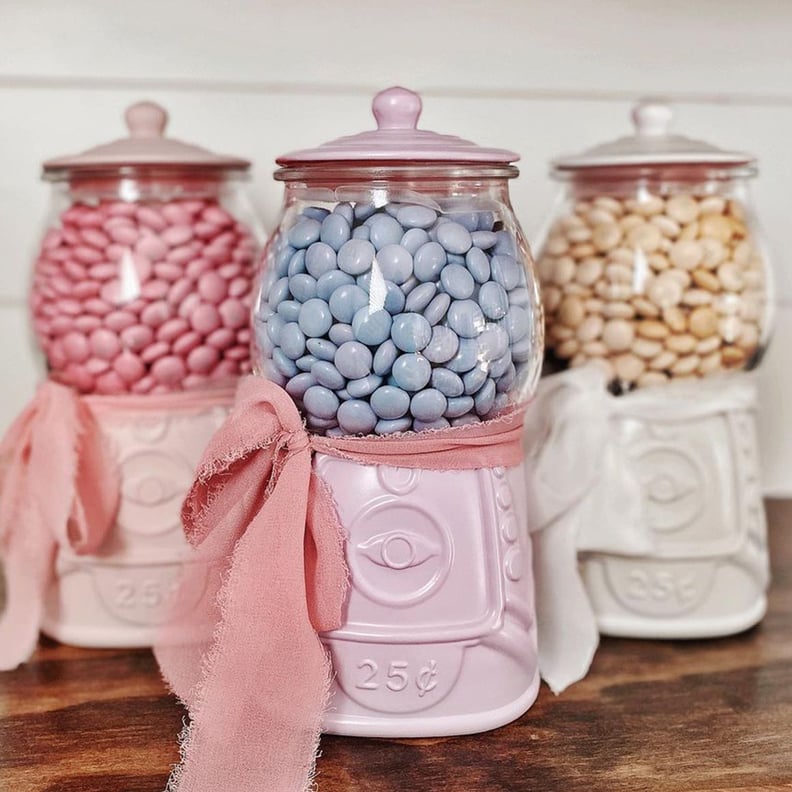 I can't be the only one who often comes across some gorgeous DIY project, only to find that I simply am not crafty enough to truly do it myself. Well, I think I finally discovered one easy enough to tackle — if only I can get my hands on 'em in the first place. Target shoppers have recently been spray-painting mini red gumbball machines, transforming them into adorable decor items. While you're certainly welcome to get creative with these gumball machine makeovers, all you really need is your preferred color of spray paint and, if you're feeling extra fancy, a few strands of ribbon or string.
The tiny little canisters also double as storage, with crafters all over Instagram filling them with anything from bite-size cookies and candy to succulents and pinecones. This DIY idea makes for very cute Valentine's Day decor, but you can also keep things practical and store everyday items like cotton swabs and rounds in your pretty jars.
At $12 for a four-pack, the canisters are super affordable, but DIY-ers warn they're in high demand and may be difficult to spot. Whether you're able to snag a few at your local Target or simply enjoy looking at beautiful things, check out the clever, aesthetic ways shoppers have been turning these retro jars into impressive creations.