Threshold Studio McGee Desk Review 2021
Everyone Thinks My Desk Is Vintage — but I Really Bought It at Target
As POPSUGAR editors, we independently select and write about stuff we love and think you'll like too. If you buy a product we have recommended, we may receive affiliate commission, which in turn supports our work.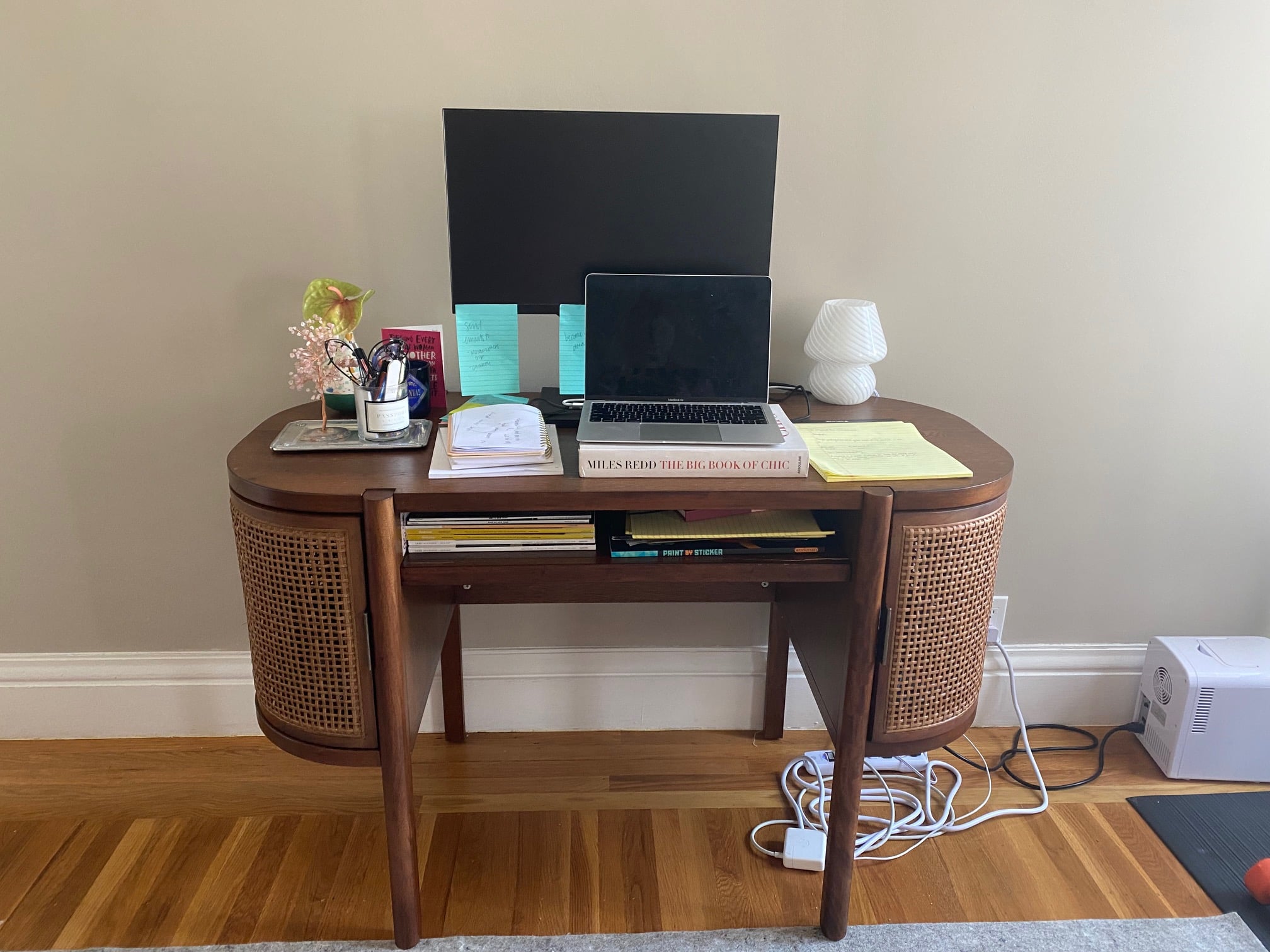 Ever since March 2020, my fiancé and I have been working right next to each other at our dining room table. And, though the setup did have its perks — midday chats and a deeper understanding of each other's jobs, to name a few — we were both eager to find an apartment that catered to our new normal. So, when we finally found a new space that had enough room for each of us to have a private office, we jumped at the opportunity — and immediately started shopping for desks.
While my fiancé opted for a practical setup, I wanted to find a desk that met my workflow needs — and looked good doing so. Fortunately, I hit the office jackpot with this Threshold Designed With Studio McGee Portola Hills Caned Desk ($300).
Naturally, I was first drawn to this desk's ridiculously stylish caned cabinets. (I mean, can you blame me? It's definitely the chicest desk I've ever seen!) In fact, this pick looks so elevated that a lot of my friends thought I found it at an antique store. (Nope, just Target!) But, it turns out that it's pretty practical, too.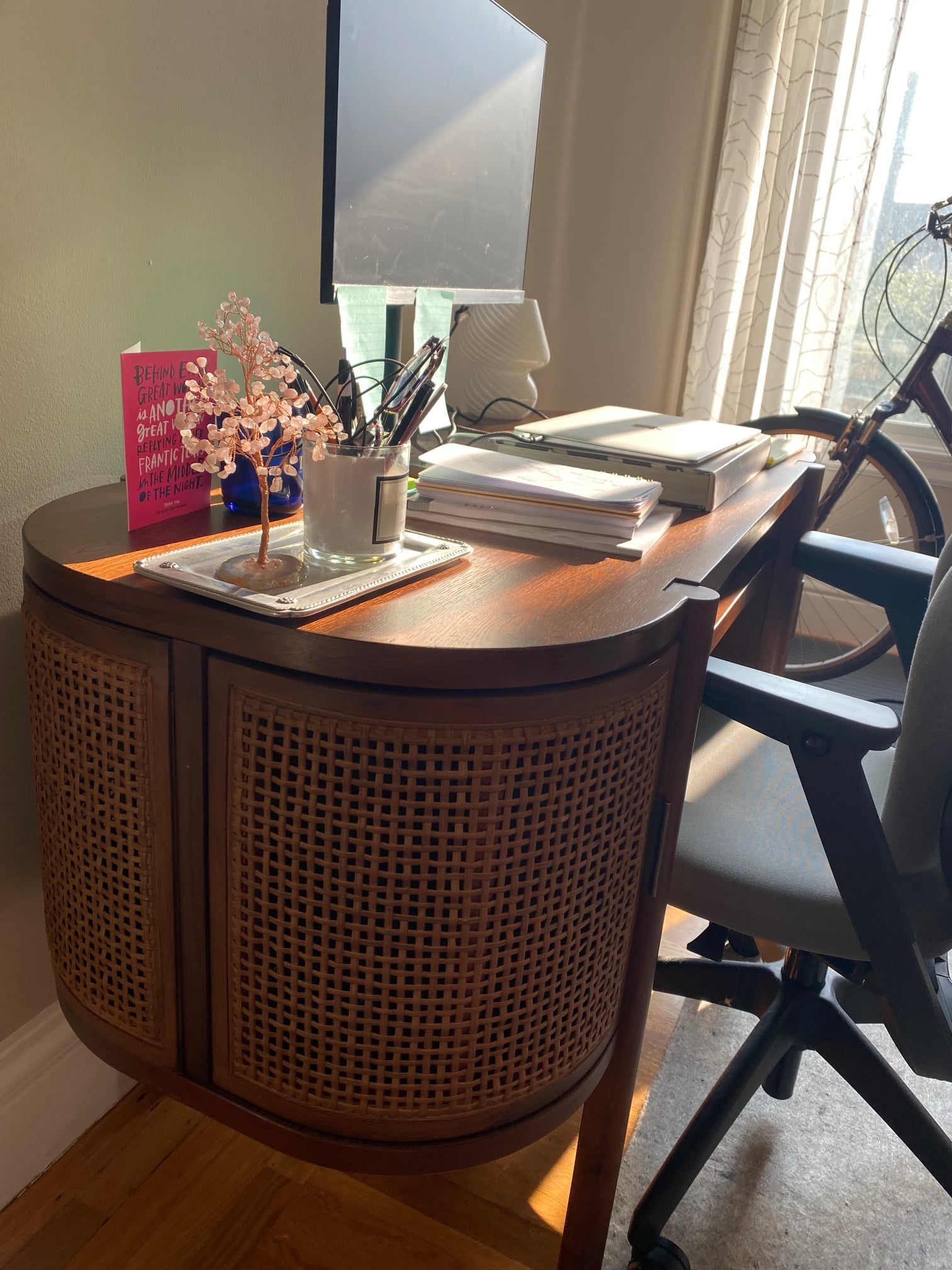 Clocking in at 48 inches wide, this desk is large enough to fit my laptop, secondary monitor, notebook, and a heaping cup of coffee. There's also plenty of leg room, so I don't need to contort the lower half of my body just to sit down and work. Oh, and did I mention there's lots of storage?! Not only do the downright adorable cabinets offer a discreet place to stow excess cables, but there's also a slim shelf underneath the desk's surface. (That way, I can keep important papers on hand at all times.)
At $300, I'll be the first one to admit that this desk isn't necessarily cheap. But, when I think about how much time I spend at my desk, it's so worth it. After all, if you're spending the bulk of your week working, you might as well have a cute spot to tackle your to-do list.
Image Source: POPSUGAR Photography/ Kelsey Mulvey