This Double Shift "Walking Dead" Candle Is Made For Nurses
Any Nurse Will Heavily Relate to This Double Shift "Walking Dead" Candle
As POPSUGAR editors, we independently select and write about stuff we love and think you'll like too. If you buy a product we have recommended, we may receive affiliate commission, which in turn supports our work.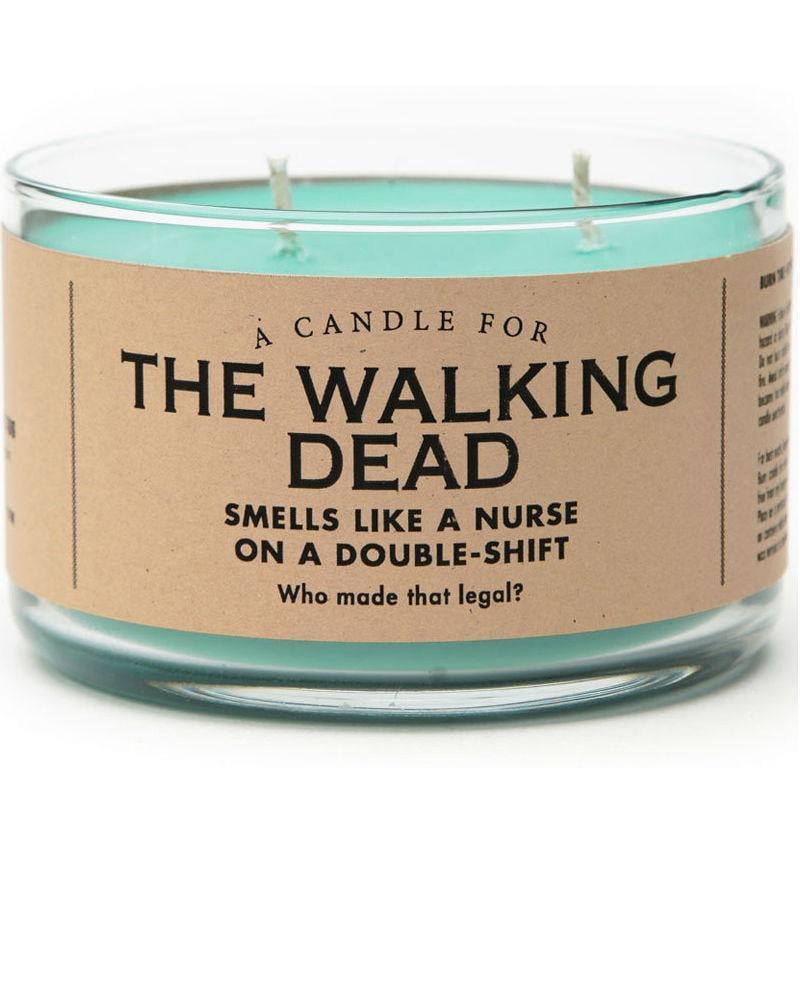 If you're a nurse or are in nursing school, you probably know the smell — sweat, iron, and a mixture of what can only be described as defeat and the color brown. It's the smell that lingers on scrubs no matter how many times you wash them and the scent that floats through your bedroom while you practically crawl to your bed after a double shift. So whether you're out there saving lives on three hours of sleep or your knowledge of nurses extends to what you see on Grey's Anatomy, we have the candle to either buy for yourself or the nurse in your life (there's always at least one). Whiskey River Soap Co. The Walking Dead Candle ($25) is packed with all the aromas of an urgent care and asks the very valid question, "Who made that legal?"
While this candle won't give off McDreamy vibes, it will burn a more realistic and relatable scent of "Jello on scrubs" that nurses everywhere know so well. The candle has a burn time of about 60 hours, which is basically the same amount of time of an average nursing shift, right? The taffy-blue coloring is also reminiscent of a latex glove to make any nurse feel right at home. If you're still looking for something to give the badass nurse in your life this holiday season — they'll appreciate this more than you know.