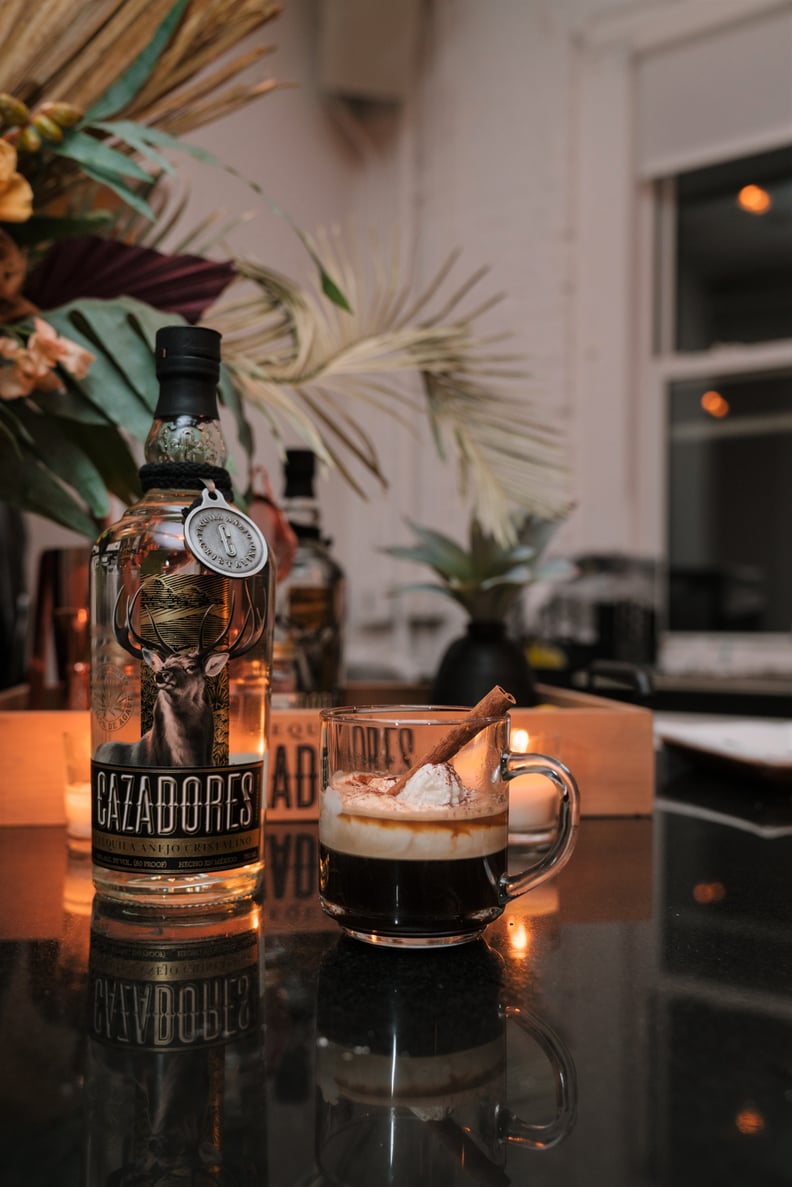 Courtesy of Cazadores
Courtesy of Cazadores
I get it: margaritas are delicious, especially when they're made right. However, after overindulging in my college years — legal drinking age in the DR, where I'm from and went to college, is 18 — I found myself a little averse to them. Margaritas were the first cocktail my mom taught me how to make, and eventually I shared with all my friends when we got together.
It got to the point where people would demand that I make my "famous margaritas" at any gathering. My love for margaritas carried through my move to NYC to the point where, not too long ago, I reconnected with one of the first guys I went out with after I moved here, and he said, "Are you still drinking margaritas?" True story. But the reality is, margaritas and I ended up distancing ourselves. I just got a little tired of them — although I'd still order one if a particular flavor catches my eye.
However, I do enjoy tequila, and in my search for alternative cocktails that mix both the spirit I love and different flavors, I came across these recipes thanks to Cazadores. Keep scrolling and try one out for yourself this weekend!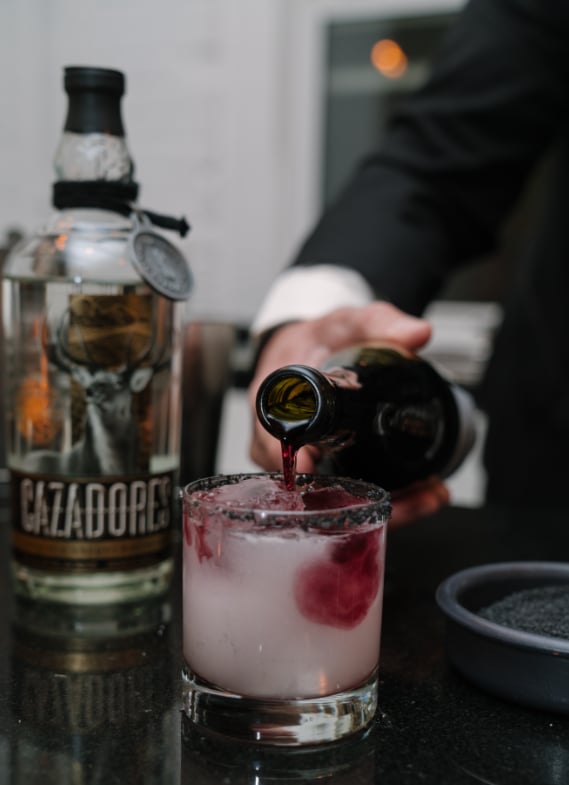 Suave Cristalino
Ingredients:
1.5 oz. Tequila Cazadores Añejo Cristalino
0.5 oz. Martini & Rossi Bianco
0.5 oz. simple syrup
0.5 oz. fresh lemon juice
2 oz. Cabernet float
Black salt
Method:
In a cocktail shaker, combine all ingredients with ice except the Cabernet. Shake and serve on the rocks with black salt. Top with Cabernet, garnish with lemon peel and lemongrass stick.
The Latini
Ingredients:
For cocktail:
2 oz. Tequila Cazadores Anejo Cristalino
1 oz. fresh lime juice
Salt
2 oz. Latini syrup
Latini Syrup Ingredients:
3 cups of water
2 cups of sugar
6 of each: Guajillo, Pasilla and Dried Morita chilies
3 slices of orange
3 oz. fresh lime juice
Method:
Latini Syrup: In a sauce pan, boil water, sugar, chiles, and orange slices for 15 minutes. Let cool and add lime juice. Strain into a glass container. Keep refrigerated.
Cocktail: In a cocktail shaker, combine all ingredients with ice. Shake and serve up in a Martini glass.
Café Mexicano
Ingredients:
1 oz. Tequila Cazadores Añejo Cristalino
0.5 oz. Mexican Chocolate
0.5 oz. Patron XO Cafe
1 shot of espresso
Cocoa powder
Whipped cream
Cinnamon stick
Method:
Combine all ingredients in and serve in a small coffee cup. Top with whipped cream, cocoa powder, and a cinnamon stick.