Source: Hass Avocado Board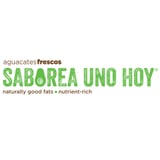 Together with Saborea Uno Hoy®, we're showing you how easy (and delicious!) it is to help keep your wellness goals in check by enjoying avocados in these recipes abuela would be proud of.
No one knows her way around the kitchen better than abuela. It's almost as if all the best recipes were created by her. From her sazón to her secret ingredients to all the love she pours into her cooking, eating abuela's food is like eating a piece of heaven. To make things even better, she can make you feel like you won the lottery when she asks you, "Mijx, quieres con aguacate?"
Obviously, the answer is always yes. Part of being Latinx is adding aguacate to as many meals as you can, including snacks. And why would you not? They're a good source of fiber, which can help you manage a healthy bodyweight and help you feel fuller faster between meals.
Abuela was onto something. She knew we should lean on foods that satisfy our hunger, supply energy, and provide essential nutrients. And while she may never share all her secret recipes, you know fresh avocados have always been part of her special touch for good reason.
Keep reading to find delicious, healthy, and easy-to-make snack recipes featuring fresh avocados that abuela will most definitely approve of and praise. Visit SaboreaUnoHoy.com to get the complete nutritional info, as well as tips on how to refrigerate your avocados so you can stock up and delay the ripening process.