Adriana Lima's Into the Gloss Beauty Interview 2016
Adriana Lima's DIY Avocado Hair Treatment Hack Is the Key to Shiny Hair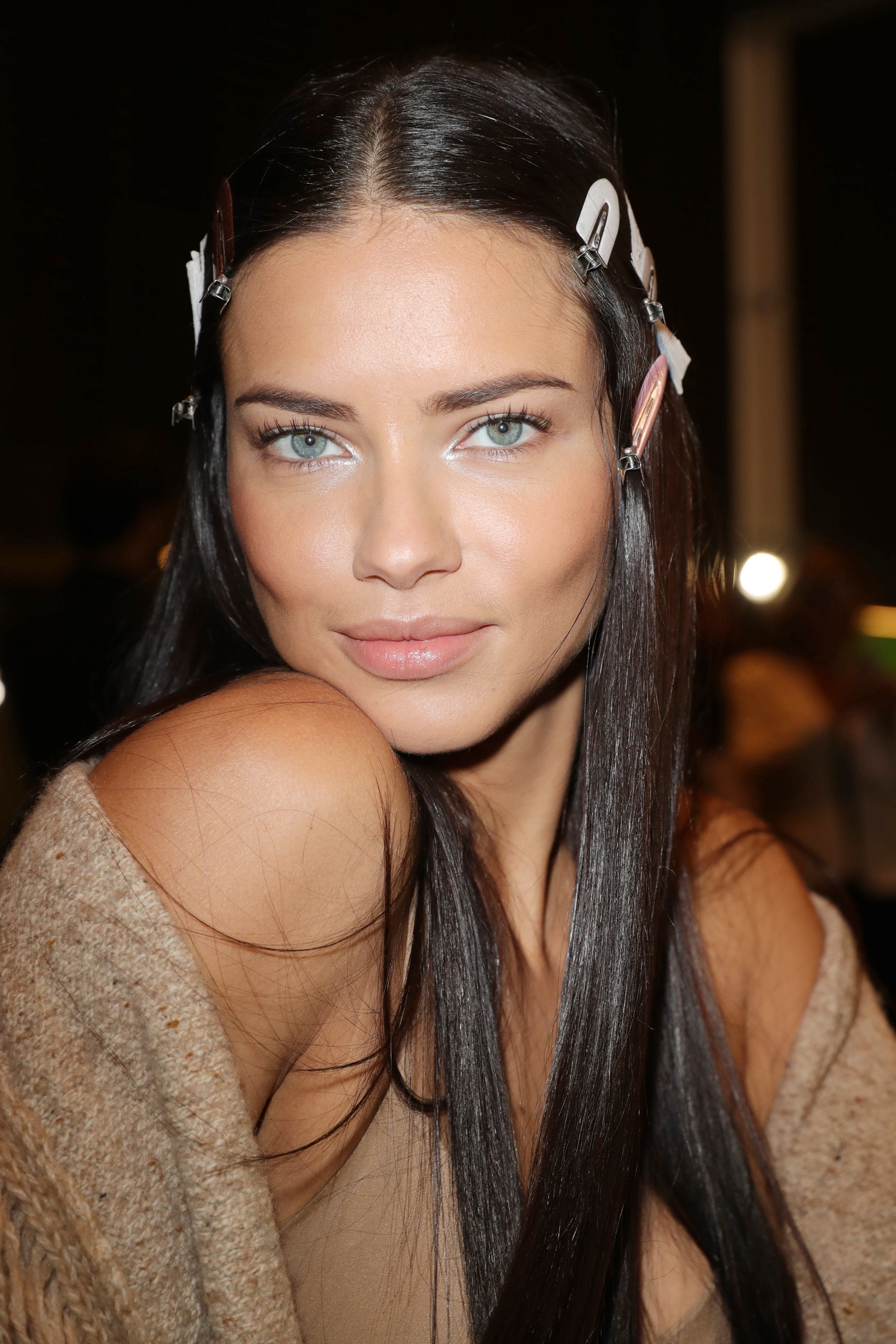 Brazilian-born Victoria's Secret Angel Adriana Lima is known for her keen ability to own virtually any runway she walks, and after her appearances during Spring '17 Fashion Month, the 35-year-old model's mega talents are clearer than ever.
If you're curious about how Adriana stays looking so flawless amid her hectic schedule, you needn't look any further than her recent interview with Into the Gloss. In it, she gets real about everything from her hometown to her career and even her beauty favorites (she keeps how many lipsticks in her bag?!). Keep scrolling to read snippets of what Adriana had to say before you read the full thing.
On Brazilian hair hacks: "We'd take our conditioner or hair mask and mix it with avocado and put that in our hair for a treatment. It leaves your hair super shiny. I'm not joking! And avocado doesn't have a strong scent, so you won't smell funny."
On her lipstick obsession: "I carry three lipsticks in my bag at all times — I love Color Sensational Clay Crush, it's an earthy tone, but really sexy. Then I have a pinkier-nude one that's not out yet, and Siren in Scarlet is my red."
On why she loves perfume: "You know what? I'm the type of person that has a strong personality, and I like to be noticed, in a good way. There are things you can do to be noticed and not forgotten, and wearing perfume is one of those things."
On her favorite workout: "I've been boxing since I was 19 years old. For me, it's great zen time. Some people find that in yoga or meditation, but when I'm boxing, I'm not in my head. That's why I love it. It's also great for my skin and hair because I sweat so much, which gets the circulation going."
On modeling: "I see modeling as a job, not as an opportunity to appear places and be a celebrity. I see it as a career like any other career, and I want to work with kind people, people with values. Now I'm at a time in my life where I'm representing more mature women. And I think women age so beautifully, and that's why I plan on modeling for as long as I can, because I want to show them — the world, the business — that a mature woman can be a model and be beautiful."
This post was originally published on Oct. 18, 2016.