Becky G by Colourpop Viva Collection Looks
Becky G Embraced Her Heritage in New Collection With Colourpop, and All I Have to Say Is ¡Viva Mexico!
As POPSUGAR editors, we independently select and write about stuff we love and think you'll like too. If you buy a product we have recommended, we may receive affiliate commission, which in turn supports our work.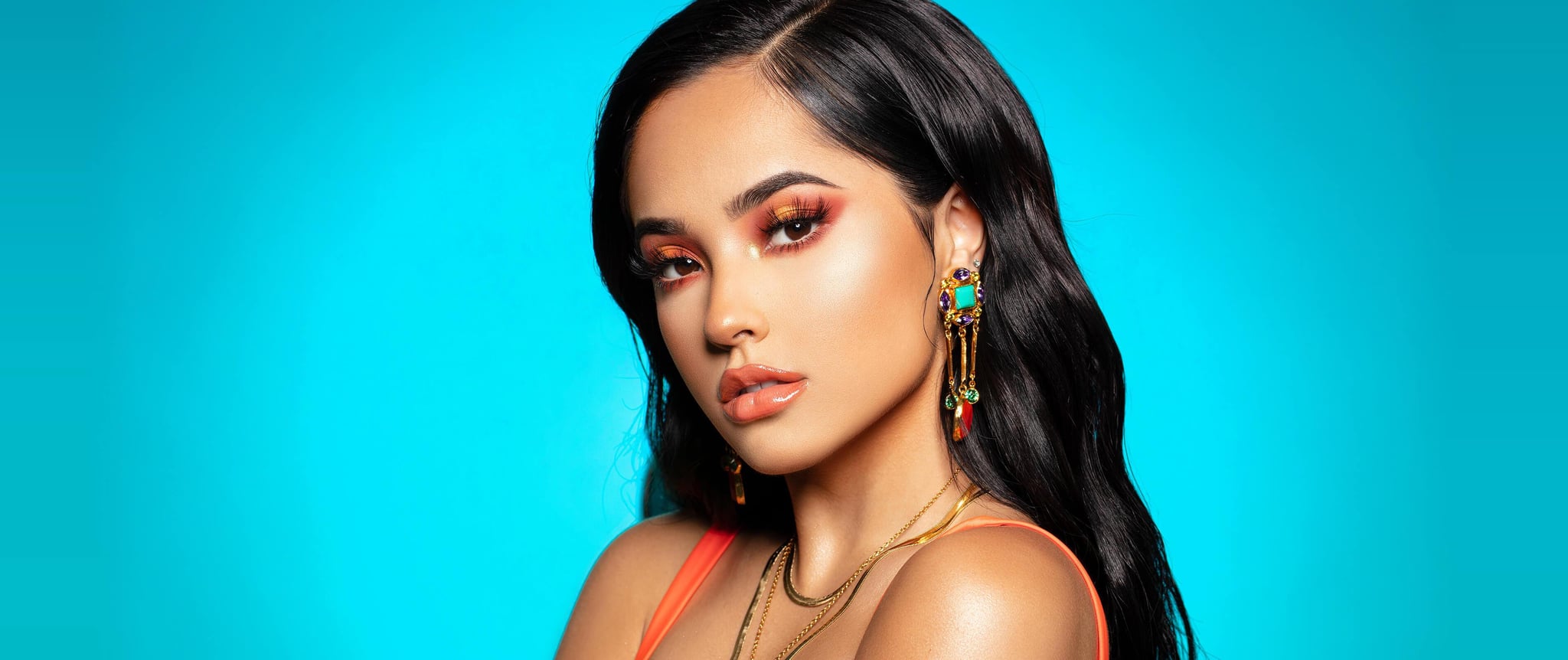 Becky G and Colourpop teamed up to create a new collection that is already serving up serious inspiration. The Colourpop x Becky G Viva collection was influenced by Becky's Mexican roots and includes a bright and bold Super Shock Shadow Foursome and a Lip Gloss Trio. To accompany the launch, Becky released four photos that are major makeup goals, using her new products to show you how to create an eye-catching look very easily.
For her four looks, Becky used the Viva Super Shock Shadow Foursome ($20). The palette includes rosa, a vibrant magenta with glittery blue flecks; oro, a true gold with bright gold flecks; cielo, turquoise with pink and gold flecks; and verano, a red orange with a gold sheen. She completed the look with the Viva Lip Gloss Bundle ($18) in three ultraglossy lips: Ale, a warm chestnut brown; B, a peachy nude; and Steph, a clear with silvery pinpoints.
The names behind the glosses have a special meaning, too. "These names hold a special place in my heart," Becky G wrote on her Instagram. "'Ale' for Alejandra, my momma @iammamagiampapag; 'B' for Becky and the name that my family and friends call me; and 'Steph' for Stephanie, my sister @iamstephig313. Means so much to me that I could do this and honor the most important women in my life. Viva Las Mujeres!"
To make this collaboration even more meaningful, the name Viva was inspired by Becky always hearing "Viva Mexico!" when she was growing up. But she also wants the collection to celebrate love, life, and women, as she praises "viva el amor," "viva la vida," and "viva las mujeres."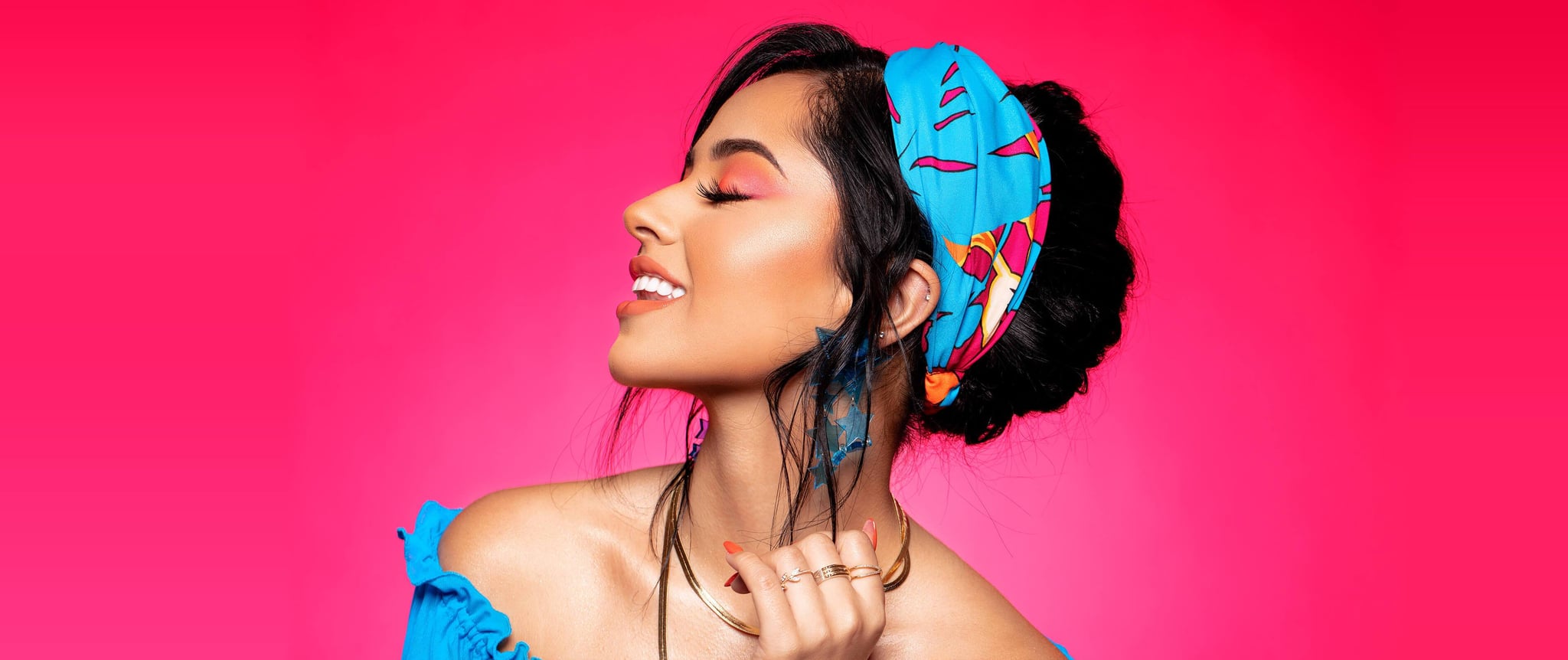 Viva also means "alive," which is a major vibe I'm getting from Becky's beautiful photos showcasing the bright and lively colors from the makeup line and their versatility. The collection looks fantastic on Becky, but these colors are meant to look amazing on any complexion, no matter how fair or how dark. That's the beauty of us Latinx: we come in all shades. So, kudos to Colourpop for putting a step forward towards inclusion, and I hope they continue embracing us and showing the beautiful diversity of our people.
Image Source: Colourpop