Beto Perez Hispanic Heritage Month Essay
The Moment I Realized That I — and Zumba — Had Achieved the American Dream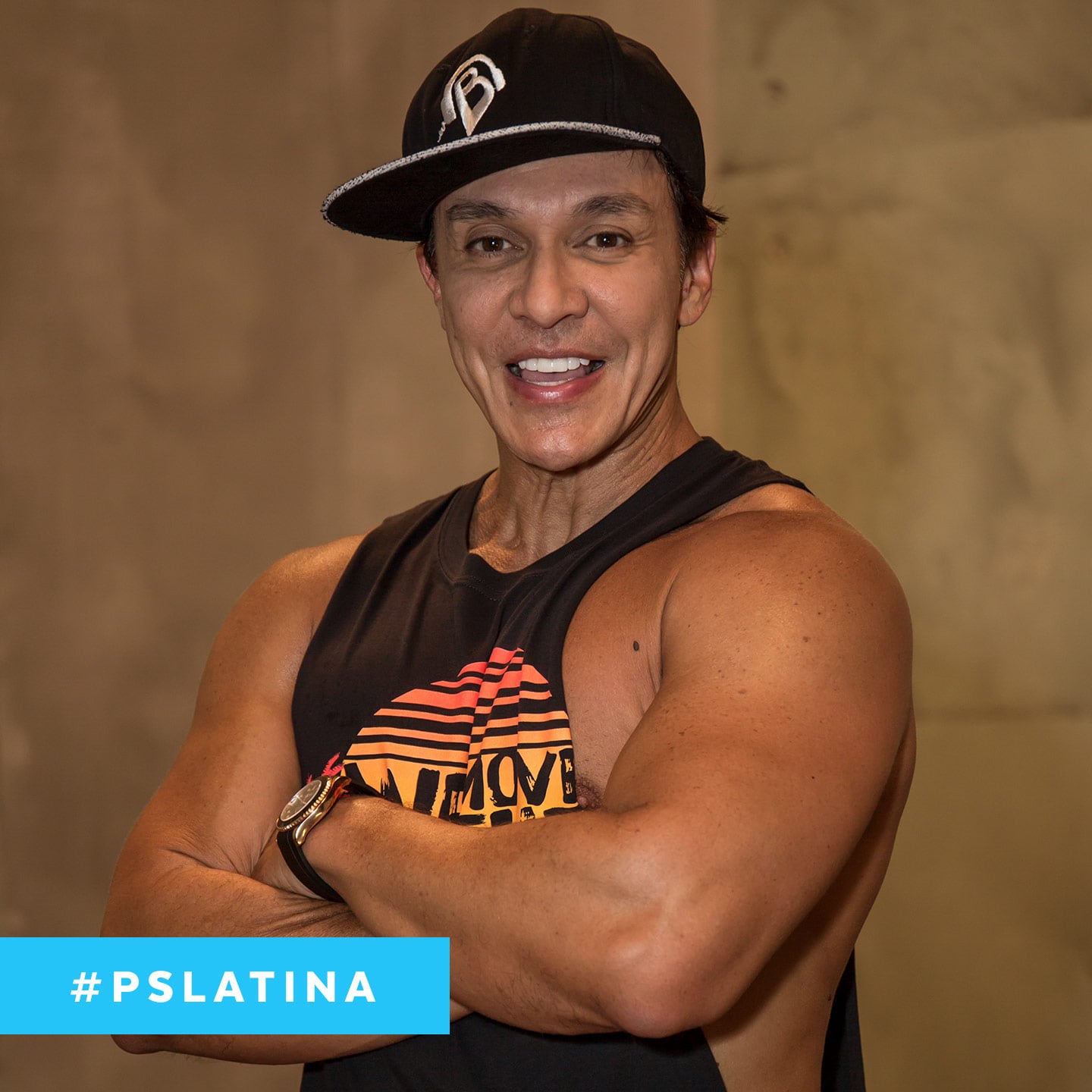 Beto Perez is the creator of Zumba.
I'll never forget the first time I saw myself on the cover of a magazine. I was at the airport on my way to France. It was 2012. I was rushing past a newsstand, not paying attention, when I stopped. My face was on the cover of Inc. magazine, and the coverline said: "Zumba, Company of the Year." I bought 10 copies.
This was the American dream.
I had been working hard for years. People would ask me: "Beto, do you know you are touching people and changing their lives?" I'd smile and keep working. I never took the time to think about it. But when I saw my face on the cover of Inc. and read a four-page article about me and Zumba, I thought: "Finally, this country has recognized my work, and my work is my soul, my life, my heart."
My story is one of luck and ambition. When I was just 15 years old, I started teaching aerobics in my hometown of Cali, Colombia. Teaching fitness classes paid the bills, but my true passion was dance. In my free time, I was a street dancer, break-dancing and performing hip-hop, salsa, merengue, and even Michael Jackson songs at parks in the city.
While I'd like to say I always had a master plan to mix fitness with dance, the idea for Zumba came to me by accident. When I was 16, I forgot the tape with the music I used for my aerobics class. The only other music I had was a cassette with songs I had recorded from the radio, popular songs from the time. Panicking, I put the tape in and improvised a dance choreography for an hour.
I thought it'd be a disaster, but at the end, all my aerobics students had smiles on their faces. They were happy, and so was I. I loved that feeling so much.
Rumba, as Zumba was called back then, became a hit in Cali, but I wanted more; I always wanted more. I set out to bring the program to Bogota, the capital of Colombia, when I was 19. I arrived in the city with nothing, but I was determined to make it work and be successful.
Little by little, I started teaching classes at the best gyms, and luckily, TV stars and people in the entertainment business in Bogota liked Rumba. I was popular and had clients like Shakira and other singers, but, once again, I knew I could do more.
More meant moving to Miami. I thought Latino people in the area would like Rumba, but moving wasn't easy. I tried to move to the United States four times before I made it in 2000. I didn't speak English. I didn't have papers. Again, I had nothing.
It's very important to me to change the idea that Latinos aren't an important part of the economy and the culture of the country.
A gym finally gave me a chance and I taught my first class. People loved it, so I kept doing it until I met my business partner, Alberto Perlman, another Colombian guy with lots of ambition. It had been more than 10 years since I had the idea for Zumba. I was 29 years old, and Alberto, 25. We had guts, though.
At our first meeting, Alberto said, "Beto, I want to do something with you and Rumba." I said, "Yeah. Let's do it. What do you want to do?" And he said, "I want to conquer the world." I answered, "OK, let's do it. Do you have money?" "No," he said, then asked me, "Do you have money?" I said, "No." He responded, "OK, let's do it."
And we did it. Alberto sent a video of Rumba to a fitness company and they liked it. They came into Miami to meet me and we started filming dance workouts we would sell on TV. That's when we decided to change the name to Zumba.
We went from having 100 trainers to 300, to being in 185 countries, to now 15 million people taking Zumba classes around the world.
This was never about money for me. It was about doing what I love. But as years have passed, I now know I've made an impact.
When I was first getting started, Latinos and Colombians, were, of course, running companies, but they weren't getting much recognition. In the late '90s and early 2000s, Ricky Martin opened the show at the MTV Video Music Awards, Shakira conquered American radios, and Jennifer Lopez was the star of Selena. It took a while, but hardworking, talented Latinos were finally being recognized in the United States. So I think I was really in the right place at the right time. This was the time to bring Latino culture to the fitness market.
It's very important to me to change the idea that Latinos aren't an important part of the economy and the culture of the country. I want people to say:, "Hey, the creator of Zumba is Colombian." I want people's perspectives about Latinos to change.
To young Latino entrepreneurs everywhere, I say don't stop dreaming and never forget where you came from. Remember your parents, grandparents, and family worked hard to get here so you could have opportunities. Appreciate your hard work to get where you are today. But know that dreams only come true with perseverance, passion, and hard work. You must wait for the right moment. I waited 25 years! I promise your moment will come.