Cuban-Style Roasted Pork
Your Holiday Guests Won't Want to Leave After Tasting This Lechón Recipe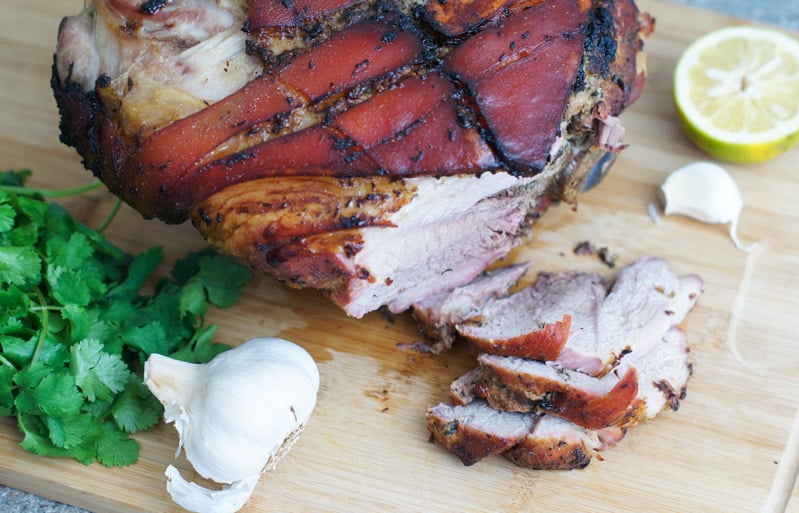 Growing up, I remember my grandmother, mom, aunts, and uncles making plans for Noche Buena and having talks about who was going to be making that year's lechón and where. Back in the Dominican Republic, as it is true in many other Latin countries, the main dish for Christmas Eve dinner is lechón asado (roasted pork) or pernil. What makes it such a special dish and the subject of a lot of planning ahead is that the pig is typically cooked on an open flame. The preparing process is a huge part of the experience of celebrating this holiday night with family and friends, getting together to eat and be merry. Roasted pork is a must-have holiday dish for my family and me. But roasting an entire pork on an open flame in a suburban neighborhood of New York City during wintertime is practically impossible. That is why we opt to use pork shoulder instead. This recipe uses a Cuban-style marinade made with garlic, cumin, oregano, black pepper, and the juice of three sour oranges. If you cannot find sour oranges around you, you can substitute them by using freshly squeezed orange juice and lemon juice together. This lechón asado is so good you'll be printing out copies of this recipe and handing them out to everyone who attended your party!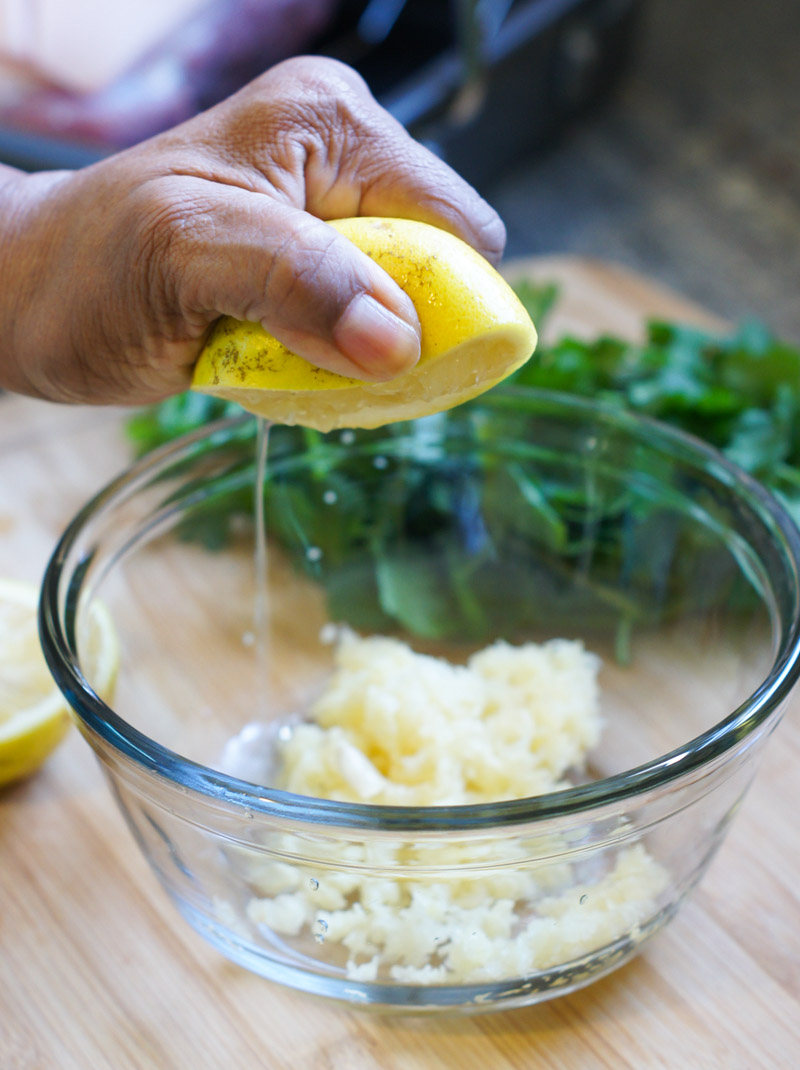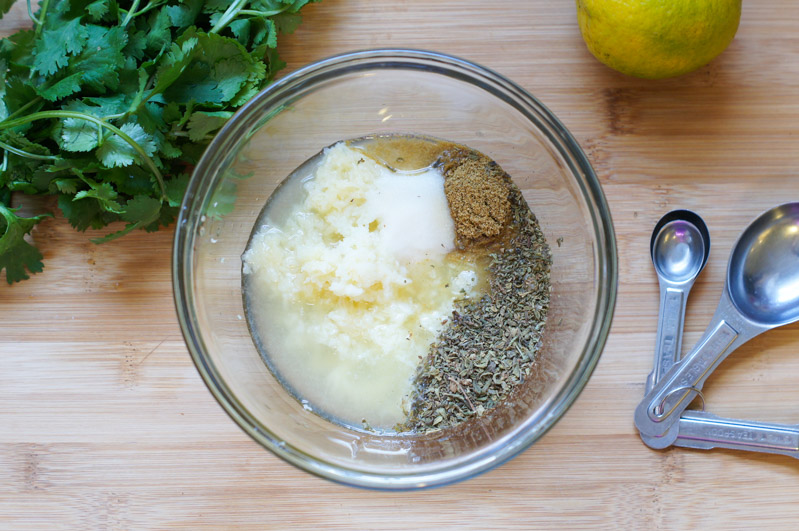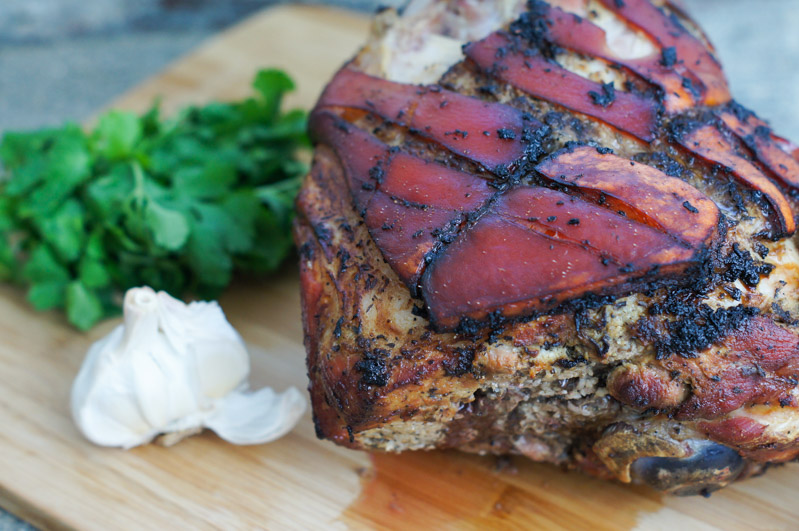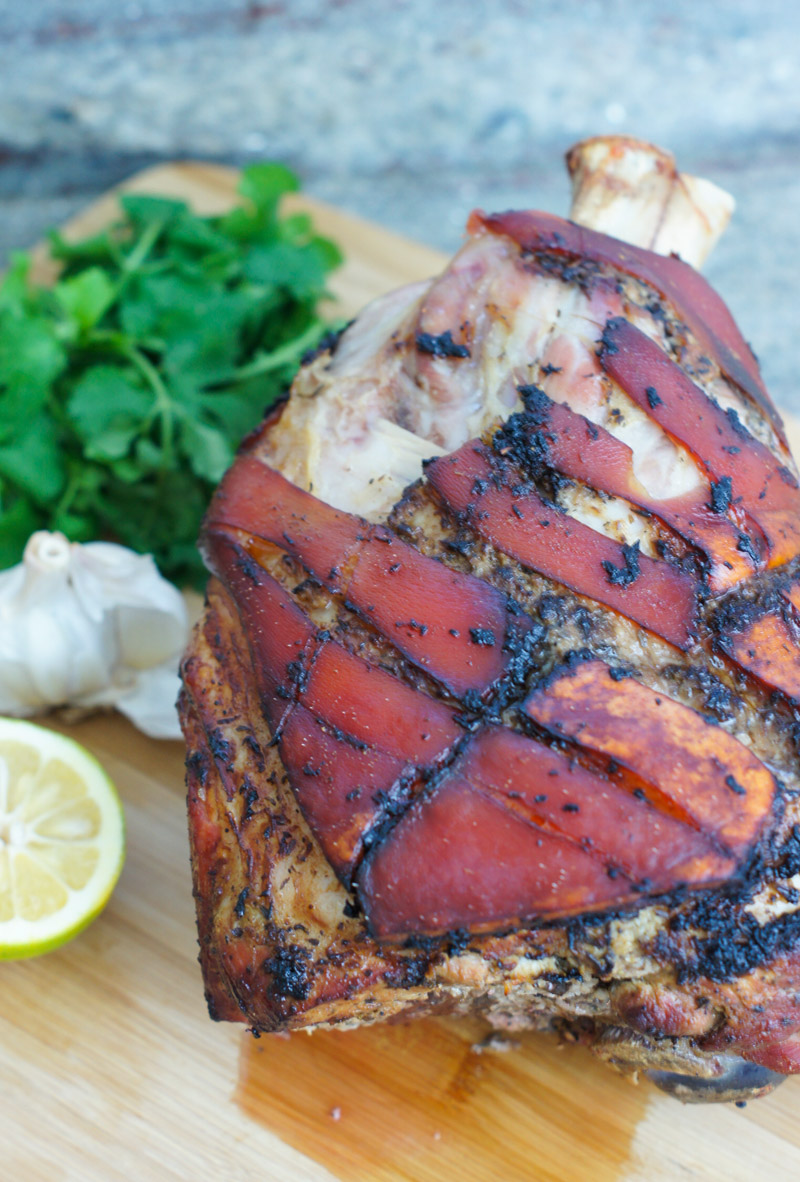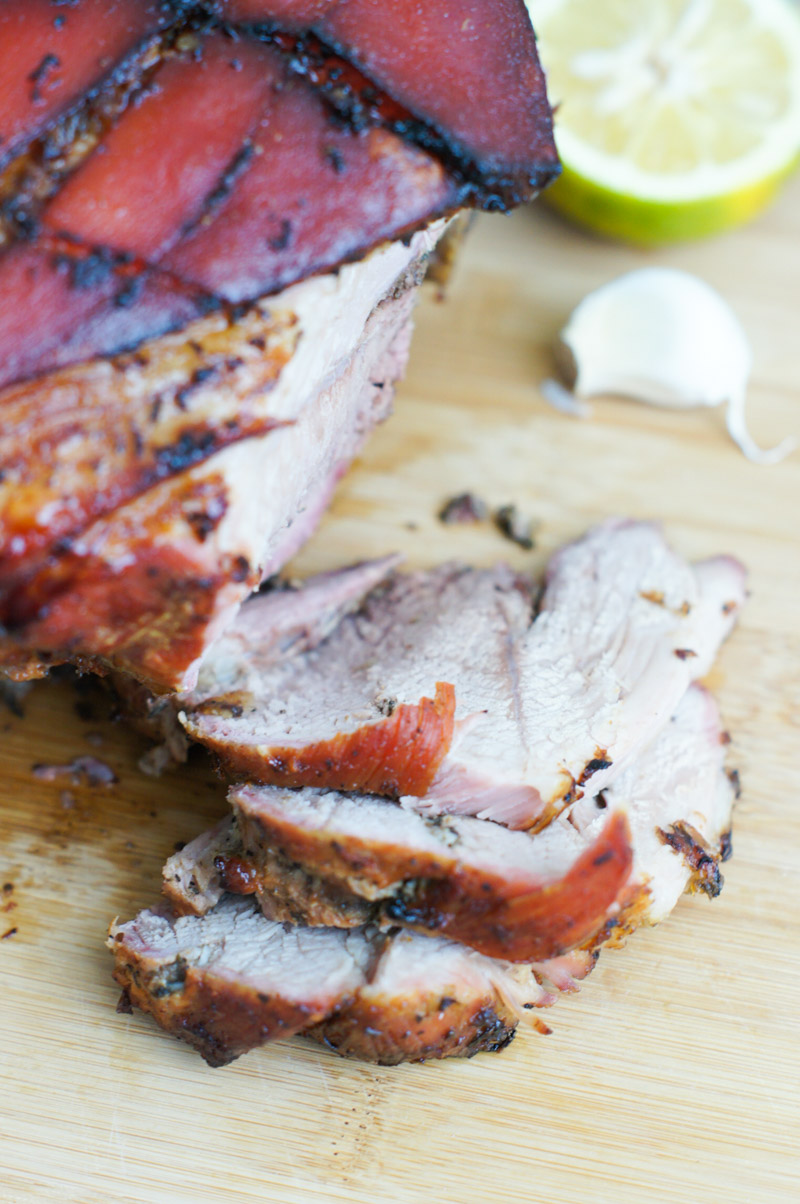 Lechón (Cuban Style Roasted Pork)
From Vanessa Mota, POPSUGAR Latina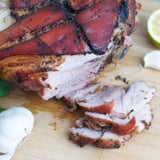 Ingredients
1 (7-10 pounds) pork shoulder
30 garlic cloves, minced
1/2 cup freshly squeezed sour orange juice (about 3 oranges)
2 teaspoons ground cumin
1 teaspoon ground black pepper
1 tablespoon dried oregano
2 teaspoons salt
Directions
Clean the pork shoulder and place in a roasting pan. Pat dry with a paper towel. Using a paring knife, poke holes all around the meat.
In a medium bowl, combine garlic, sour orange juice, cumin, pepper, oregano, and salt. Rub the mixture all over the meat making sure to get it into the small holes. Cover with aluminum foil and place in the refrigerator overnight.
Remove from the refrigerator and let it rest on top of the kitchen counter for about 1 hour. Place in the oven and bake at 350°F for about 3-4 hours, depending on the size, or until the meat reaches a temperature of 175°F.
Remove from the oven and let it rest for 20 minutes before carving. Serve with your favorite side dish.
Information
Category

Main Dishes, Pork

Cuisine

South American

Yield

6 to 8 servings

Total Time

3 hours, 29 minutes, 59 seconds
Image Source: POPSUGAR Photography / Vanessa Mota