Demi Lovato Defends Her Cosmopolitan Cover
Demi Lovato Defends Her Cosmopolitan Cover: "For the First Time, I Feel Incredibly Empowered"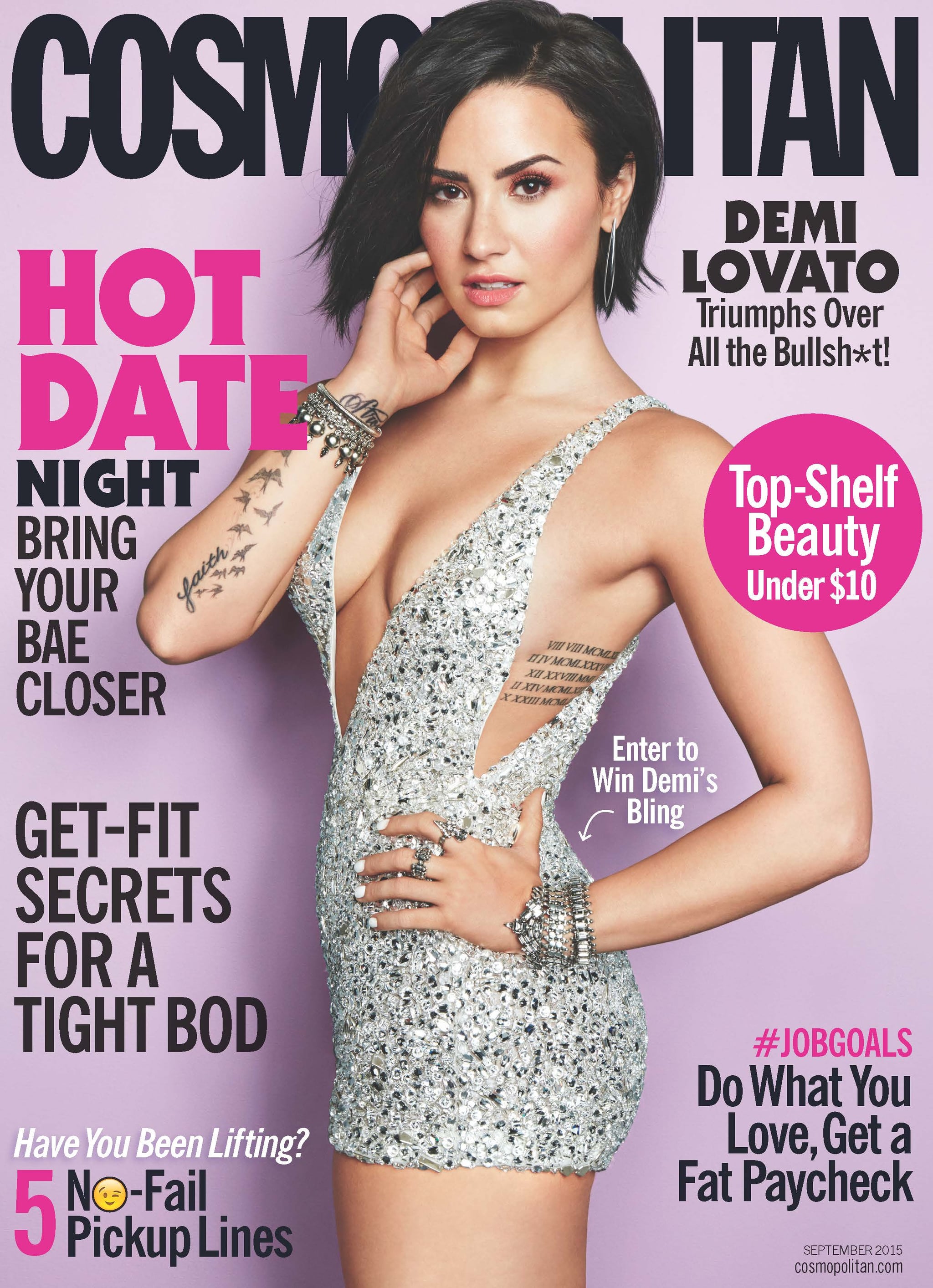 After a campaign led by the National Center on Sexual Exploitation to use a protective overlay on issues of Cosmopolitan gained momentum in the past few days, Demi Lovato is taking to Instagram to defend her September 2015 cover. The "Cool For the Summer" singer, who has been open about her fight with drugs and eating disorders, is letting critics know she's proud of her body and her sexy photo shoot with the magazine, saying: "What these individuals who are protesting don't understand is that for the first time in a long time I feel incredibly EMPOWERED and the MOST BEAUTIFUL I've ever felt on this magazine. It's so liberating to be able to show the world how confident a woman can be once she learns to love herself."
In the interview, Demi discusses how drug relapses got in the way of her relationship with long-time boyfriend (and maybe soon fiancé) Wilmer Valderrama, saying: "I didn't realize it at the time, but I just wanted to sabotage everything around me so that I could sabotage myself." Keep scrolling to read Demi's full statement on the controversy behind her cover, then check out more pictures of the shoot.