Eugenio Derbez to Receive Hispanic Heritage Award
Eugenio Derbez Will Get a Hispanic Heritage Award, and This Is Why He Totally Deserves It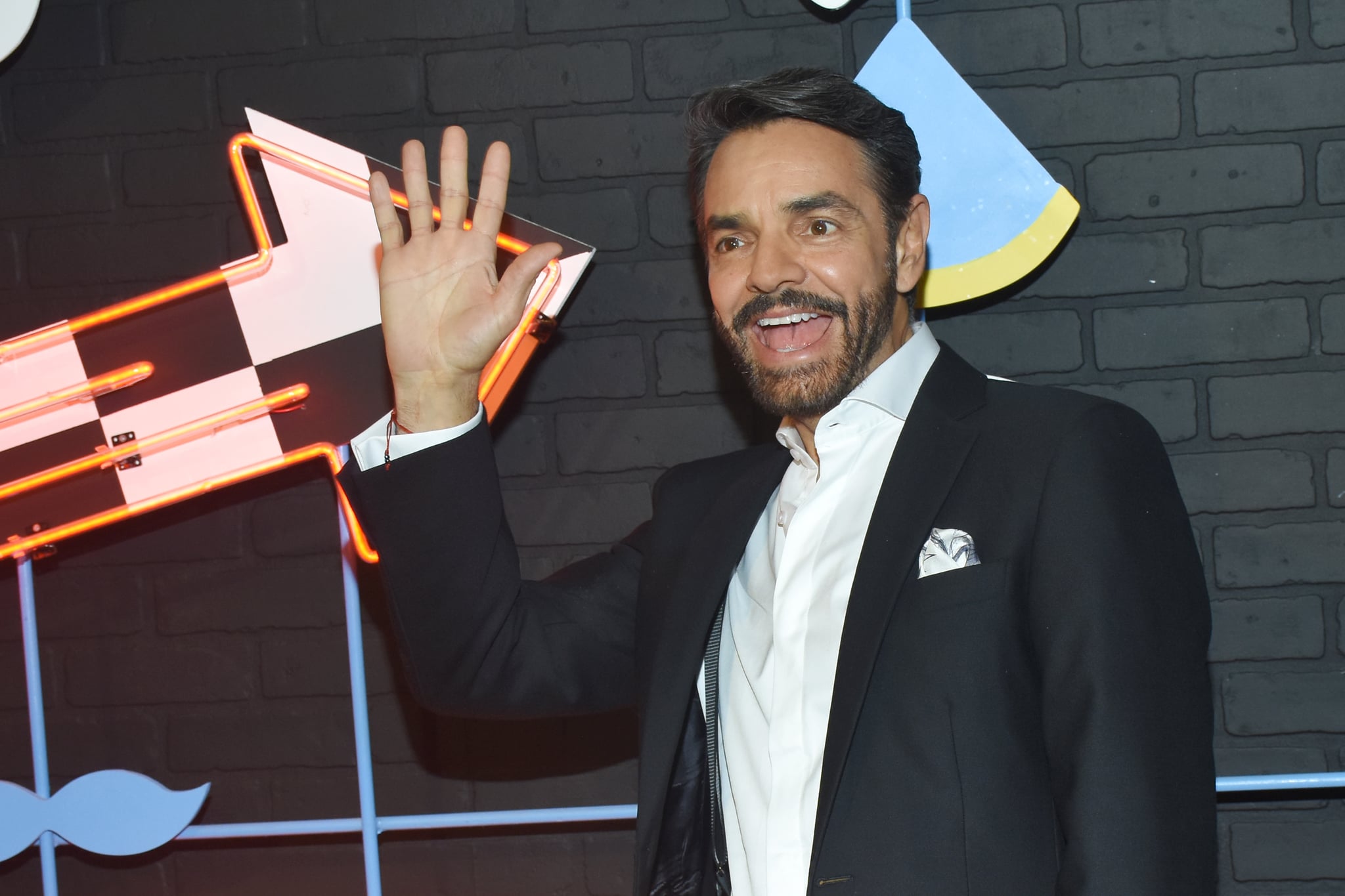 The Hispanic Heritage Foundation (HHF) announced that Mexican actor, producer, and writer Eugenio Derbez will receive the Hispanic Heritage Award for film at the 32nd Annual Hispanic Heritage Awards at the John F. Kennedy Center for the Performing Arts in Washington DC, on Oct. 1. Derbez will join boxing champion Canelo Alvarez, who will receive the award for sports.
"The Hispanic Heritage Foundation is thrilled to recognize the tremendous career and cultural impact of Eugenio Derbez who has also served to open doors for other Latinx in the entertainment industry," said Jose Antonio Tijerino, president and CEO of HHF. "Eugenio's work and influence are an example of the impact of Latinxs on America and across the world."
While many might think Eugenio is just a funny Mexican actor, the truth is he is so much more than that. He's been working since the 1980s in both movies and TV shows in Mexico and little by little gaining notoriety, becoming Variety's most influential Hispanic male in the world in 2014.
Born in Mexico City, Eugenio is the son of legendary cinema and television actress Sylvia Derbez. He began acting at the age of 12. He holds a degree in film directing from the Mexican Institute of Cinematography and Theatre, as well as a degree in acting from Televisa's Acting School. He has also studied and trained in dance and music and has been able to showcase those talents in shows like Broadway's Latinologues and Mexico City's production of the musical Dirty Rotten Scoundrels.
While Eugenio's fame was recognized in Mexico and Latin America thanks to his shows La Familia P. Luche and XHDRBZ, it wasn't until the early 2000s when he began slowly making his way through the US market, first by voicing key Disney characters in the Spanish versions of their movies, like Mushu from Mulan, and Donkey from the Shrek franchise, and later by landing speaking roles, like in Beverly Hills Chihuahua, where he played a store owner.
His major breakthrough role in the US market came in 2013, when he cowrote, starred in, and directed the box office hit Instructions Not Included. Instructions became the most successful Spanish-language film ever in the US and worldwide and broke numerous box office records, grossing over $100M.
Thanks to that success, he partnered with former Pantelion president of production Benjamin Odell to create 3Pas Studios, his film production company in Los Angeles, where he's produced How to Be a Latin Lover costarring Salma Hayek, Rob Lowe, Kristen Bell, and Raquel Welch, and the remake of the classic romantic comedy Overboard, in which he costarred alongside Anna Faris.
His production company has a deep slate of movies and television including Y Como Es El?, starring Omar Chaparro and Mauricio Ochmann, currently in production as well. In Television, 3Pas just produced and completed the second season of comedy reality competition show LOL: Last One Laughing, hosted by Eugenio, for Amazon. 3Pas has set up projects at ABC, NBC, Hulu, E!, FX, Starz, Apple, and more across all genres of television, and has first-look deals in both TV and film with Lionsgate.
Eugenio has also appeared in Disney's The Nutcracker and the Four Realms starring Helen Mirren, Keira Knightly, and Morgan Freeman, and Sony's, Miracles From Heaven, with Jennifer Garner. As a testament to his popularity and contributions to the arts in both languages, Derbez was awarded a star on the Hollywood Walk of Fame in 2016.
And if all that weren't enough, Eugenio will next be seen in Paramount's Dora and the Lost City of Gold, in theaters Aug. 9, and will also be the voice of Glenn in Sony's The Angry Birds Movie 2, in theaters Aug. 14.