Father's Day Without Dad
Happy Father's Day to Every Other Family Member Who Plays the Dad Role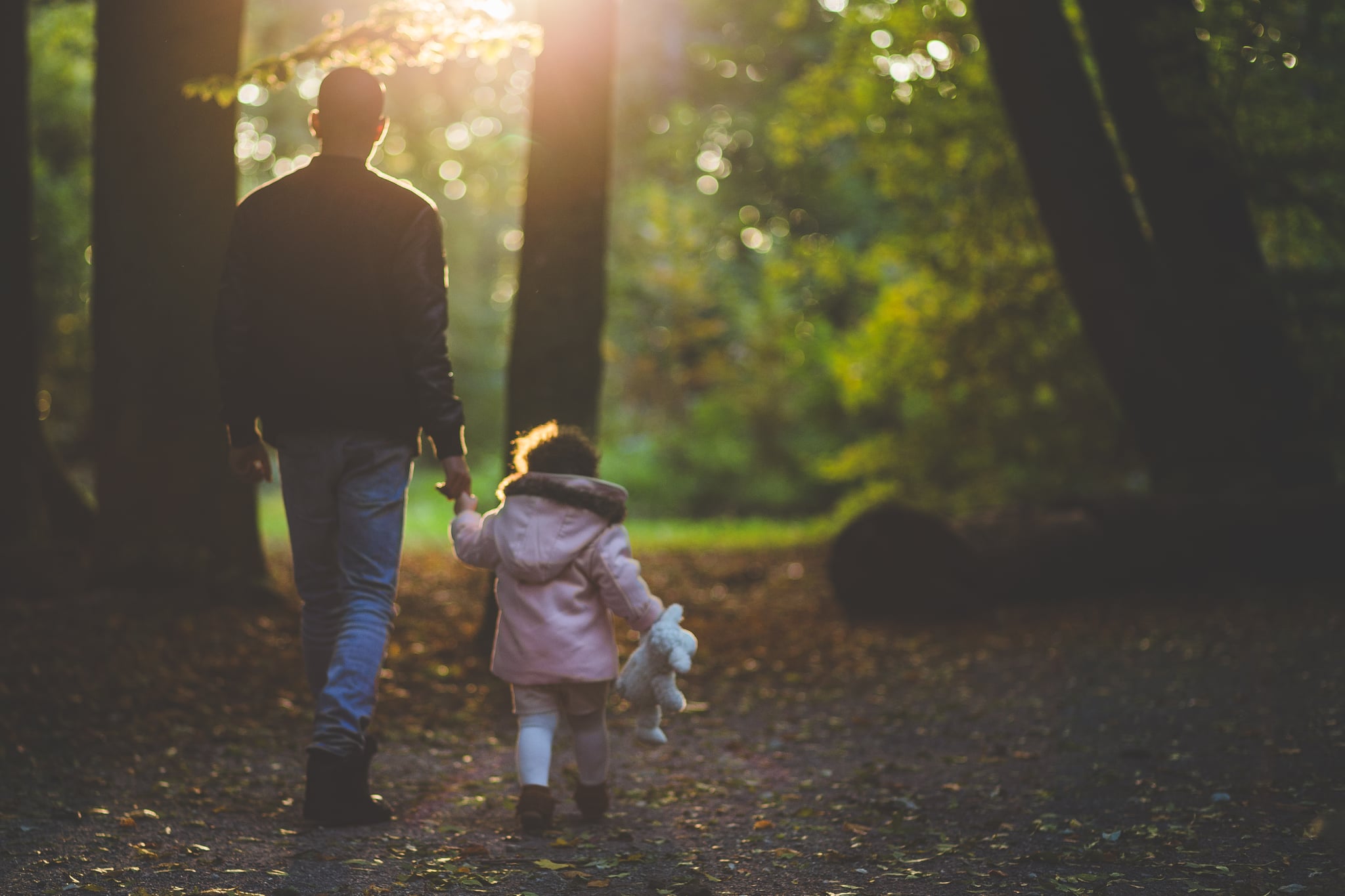 My mom passed away when I was 10 years old and, so, since then Mother's Day has always been a hard day to get through. I know what I was missing out on — as a kid, it was making cards out of construction paper that my mom would say were beautiful; as a teenager, it was missing out on the chance to feel proud about having enough money to buy a card and a small present; and as an adult, it was making a salary and not being able to take her out and spoil her.
I don't have the same mixed feelings about Father's Day.
I know who I celebrate on Father's Day — it's my uncle who did school pickup and drop-off every single day, who helped me pack for college, and who figured out ways to make ends meet after my mom died.
It's my mom, who while she was alive, never left me wanting for a strong-willed role in my life; she was that and more.
And the narrative extends beyond me. I'm not the only Latina who grew up without a biological father, and I'm definitely not the only one who had others step into that role in magnificently selfless and impactful ways.
It's every mom who pulled double the weight and never dropped the ball long enough for you to feel that you were different or at a loss.
It's the grandpa who hugged you when you cried and cleaned your knee when you fell off your first bike.
It's the older brother who grew up too fast for his liking but who never let you know that. The one who danced with you at your quinceañera.
It's your older cousins who shared their parents, their toys, or their feelings to help you feel less alone.
It's your uncles who taught you what strong, and present, men were like.
To them we say happy Father's Day, because they taught you through example the role dads are supposed to play in your life.
Like any other parent, they're meant to be present and available. They're meant to be strict and compassionate. They're meant to pick you up from your friend's house when it's dark out and remind you that you're strong and that they trust you.
Dad is what you call the people who show up. Happy Father's Day is what you say to the men who gave you a clear vision of the kind of men you choose to have in your life, whether as friends or significant others.
Happy Father's Day to all those who made it clear that we don't settle, that we retain the power to redefine a day to fit our own narratives, and that we have nothing to be ashamed of just because we have more than one person to celebrate on this day.