Mother's Day When You've Lost Your Mom | Essay
How I'm Getting Through Mother's Day After Losing My Mom and Grandma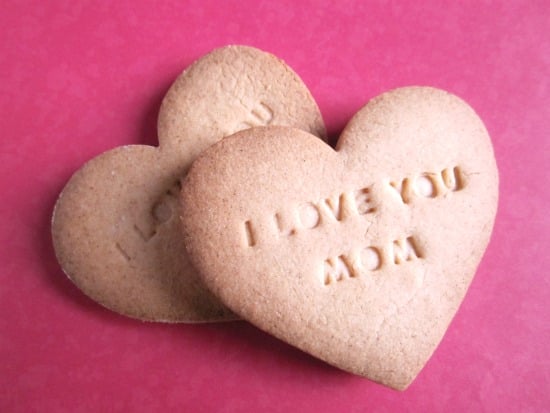 On Easter Sunday, I had a hard time making it through the day. At 3 p.m., you could find me sitting on a bus on my way to get a milkshake because life got that hard, that quickly.
I walked down New York City streets in my Easter best — a crop top and high-rise joggers, trust me it worked — and my only thought was, "I see how she's missing in every part of today."
That feeling reminded me of what I would be up against come Mother's Day. It's an empty kind of feeling that somehow is heavy enough to weigh on you. It's the reminder that they would've, could've, should've done this, if only they were here. It's the kind of all-encompassing feeling that leads me to quiet moments and a bartering conversation with God that I know I'm not going to win.
"Just give me five more minutes to say 'Feliz Día de las Madres,' and tell them that I love them and that I'm doing all right."
There's a good chance that in this moment my mind cues up Kanye West's "Hey Mama" as background music as I proceed to sit there, head down, looking for acceptance because I'm out of moments when someone I call Mami will say gracias back because of a card I picked up at the store.
For a decade of my life, my grandma was on the receiving end of those cards and flowers. In one of her favorite batas, she would sit there, year after year, as a little girl who'd just lost her mom figured out how to not feel awkward on the one day that highlighted how different she felt.
I'm going on the third year of having to visit both of my moms at the cemetery if I want to give them flowers, and each year reminds me of moments I'll never get back.
So instead, I try to be brave in ways that both my mom and my grandma taught me. On Easter Sunday, I was brave and let a friend into my sad day, I'd decided I could take the bus alone or I could let someone sit next to me, if even metaphorically.
On Mother's Day, I publish essays on my website, Too Damn Young, that others who have lost their mom have written. It reminds me of my grandma's ability to bring people together around any one feeling or on any single day.
As a Latina, my grandma was as much of a mami to me as my own mom was, so, yeah, Mother's Day is definitely not the easiest day. I miss her singing old Ecuadorian classics in our living room, as she was surrounded by flowers, cards, and flan. I feel cheated out of the opportunity to see my nephews and baby cousins squirm uncomfortably as she hugged them a bit tighter.
A family changes after losing a matriarch, but for her I'm brave. For them, I at least give it my best try.