Jennifer Lopez It's My Party Tour Behind the Scenes
I Got the Inside Scoop on J Lo's It's My Party Tour, and I'm Convinced She's the Greatest Show-Woman Ever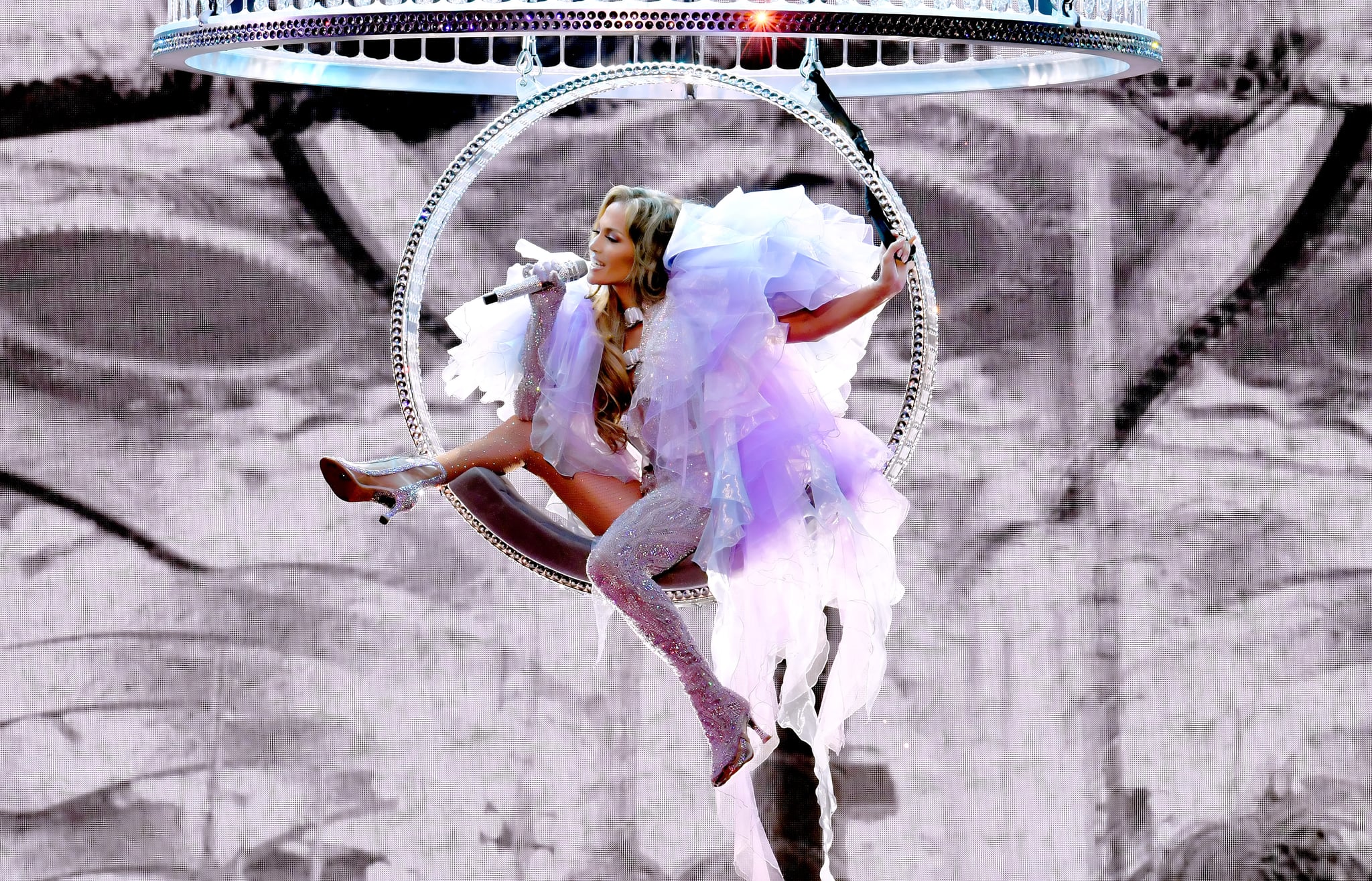 Anyone who knows me knows I love Jennifer Lopez. She's fierce, hard working, a fashion icon, and a proud Latina. When she announced her It's My Party Tour to celebrate her 50th birthday (seriously, how is she 50!?), I knew it was going to be the most epic show ever. The show kicked off last week, and we've been seeing some behind-the-scenes action thanks to her active Instagram presence, which is getting me excited for her shows here in NYC.
J Lo has always been an example I look up to. You can have your own opinions about her, but for 9-year-old me growing up in Dominican Republic, seeing a woman with a Latinx last name break records and peak at number one on the Billboard Hot 100 for five weeks with her debut single was a very big deal. (Not to mention she had already proven she could act thanks to the movie Selena.) While some might argue that she was singing in English and not Spanish, she made sure everyone knew her Puerto Rican heritage by incorporating a salsa break in the middle of her first music video for "If You Had My Love," and personally, I think that was what resonated the most with me.
However, this song and its music video were responsible for so much more. J Lo paved the way for Latinx performers to successfully cross over into the American market, as her song contributed to the growing popularity of Latinx artists in the US — and as a child who wanted to be a singer at the time, that gave me hope. While my career shifted in another direction, I still consider J Lo, and everything she's done beyond her music and acting career, a role model, including how she's become an iconic name not only for Latinx, but worldwide, and how she continues to push beyond what's expected of her.
That's why I'm so excited to see her live. In the meantime, I had the opportunity to get the full inside scoop on her It's My Party Tour from the tour's creative directors, Tabitha and Napoleon D'umo — known as Nappytabs.

You may know these Emmy Award-winners for their choreography on So You Think You Can Dance and for choreographing and executive producing America's Best Dance Crew. But over their expansive 20-year career, they have been backup dancers, choreographed professional sports dance teams and Cirque du Soleil's shows, and have provided creative direction for tours and live events for Celine Dion and Latinx powerhouses Christina Aguilera and Ricky Martin. They even choreographed Madonna's Super Bowl halftime performance.
Now, J Lo has trusted the couple with the biggest show of her career. The amount of work and attention to detail is something not many could handle, but Nappytabs make it look so easy, talking about it with equal parts excitement and calmness. Keep reading for details on what you can expect from the tour and even more reasons I believe J Lo is simply the best performer out there.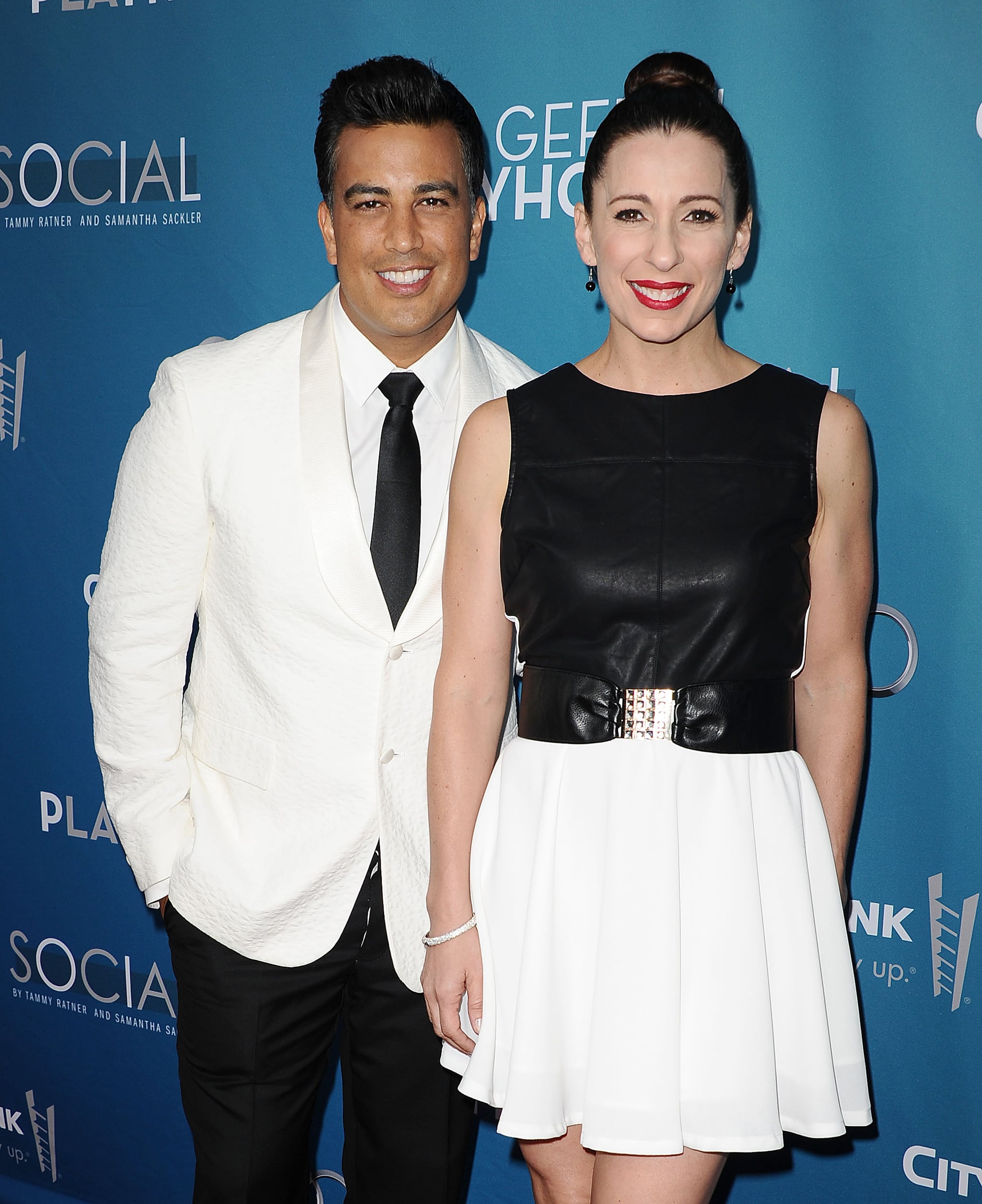 POPSUGAR: As the creative directors of the It's My Party Tour, what does your job consist of?
Napoleon D'umo: I would say a little bit of everything.
Tabitha D'umo: We start from the ground up, laying out the concept with Jennifer — and she's a very engaged artist. We get with her, try to figure out the creative direction for the show that she'd like, and then we see it all through from lighting to stage design to video content that supports the moment to choreographers that we want to bring in along with ourselves.
ND: The music that drives the entire thing . . .
TD: The set list . . .
ND: And, of course, the narrative that goes along with the whole show.
TD: It's our job to oversee everything to pull it together.
PS: What are we going to see on this tour that's different from past concerts?
ND: One thing that's different than any show that's ever been done is the fact that we're trying to mimic what you would do if Jennifer had a birthday party at her house. First of all, you'd hear a DJ from the driveway, and then you'd walk in and there'd be people singing. There'd be some dancers in the corner dancing, there would be little performances going on all around the house, and then, of course, a big reveal of the birthday girl.
That's really the idea of this entire thing. From the time you walk into the arena, it's a party. It's nonstop for an hour and a half and everybody's invited. And the birthday girl comes out and wows you like she would normally do through fashion, visuals, sounds, a little bit of narrative of her life through her music.
PS: We've seen on her Instagram account that J Lo is very involved with all that goes on in her tour. How do you ensure your vision is aligned with hers?
TD: It's about good communication. We've had a relationship with her for over 10 years now. I feel like we understand the things that she likes and the things that would be important to her, and we communicate about it constantly. I text her probably 100 times a day, we send pictures to each other. It's really a collaborative experience, and she's one of those artists that puts the time in.
She'll come to rehearsal early, before it's time for her to learn steps, because she wants to see us building it and and she makes sure it's right before she learns it. You don't get that level of commitment from most artists, and it's surprising with her busy schedule — because she's a mother, a movie star, she's on a hit TV show World of Dance, and she produces. She's very, very busy. However, she still always finds the time to come in here, and when she gets on that stage, it's her.
She has to deliver every single night and it's got to feel good in her heart and in her soul. You can feel the difference when a performer gets up there and does something that doesn't really stem from them.
PS: What's the most challenging piece of this tour?
TD: Probably the pure stamina that her and the performers are going to have to have to get through the show. It is the highest level of dance, constantly. Jennifer has quick changes in between, so even when she's off the stage, she's not resting. It's the pure stamina as a performer to get into an arena, to command the energy of 20,000 or 30,000 people, and making it seem as if she's giving you your own private show. It's very high-demand, especially the turnaround. We finish the show, get on a bus, and do the whole thing again the very next day. That's probably the toughest part of the show: having your physical health up to par and emotionally being able to deliver at that level every single night.
ND: The logistics are the most difficult part about doing a show like this. She does so many other things. She's producing — she literally came off a movie set at 6 a.m., then she was back to us, talking about the next thing the very next day. It's different than other artists who will take six to eight months just to rehearse a tour. She does it in four weeks.
PS: For you as creative directors, what is the most stressful part of the show?
TD: Hoping your vision of how all the worlds and all the different departments ultimately come together. We have an idea, but we have to communicate that to lighting, music, video content. It's like a marriage. You have all these different components that have to come together to make the magic. If one part is not up to par everything suffers, because you have the highest expectations of where you want it to be. Luckily, we have the best team that we have the most confidence in, but we know we can't control everything.
ND: The most worrisome part to me is how we can highlight the person rather than impress the audience with all the extras and the big show we're putting together. It's more about always highlighting Jennifer the best way we possibly can and making sure everyone gets a piece of Jennifer that they haven't seen before.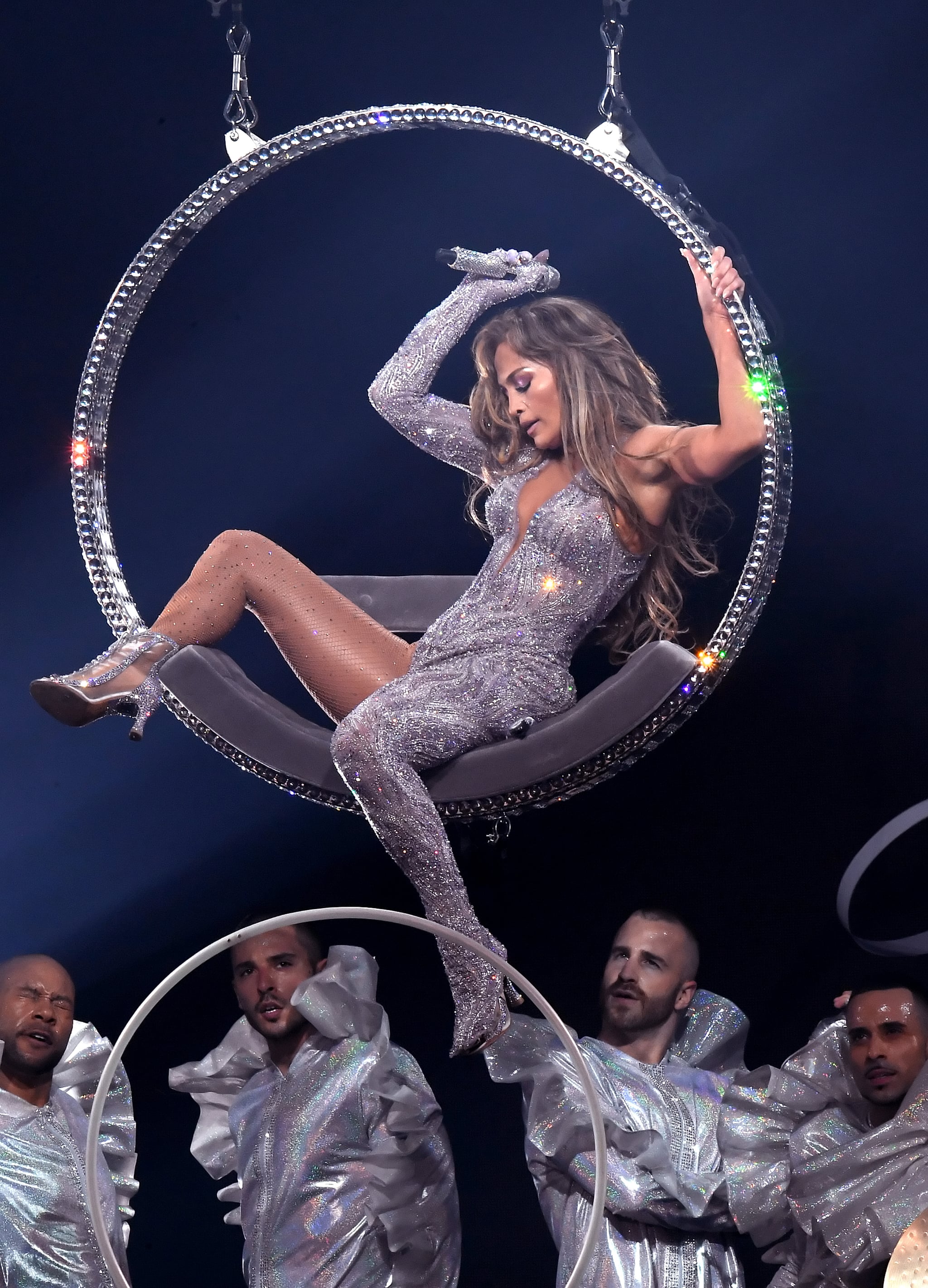 PS: What do you think it's the most challenging number in terms of choreography in the show?
TD: Technically, it would be her hip-hop set. It is nonstop. It's "Dinero Medley" into "I'm Real," "Ain't It Funny," and "Jenny from the Block." There's a lot of new choreography that she's learning.
We're integrating World of Dance, since she's one of the judges and executive producer of the show. There's a fun fusion that we're doing with this tour and bringing out season one's Swing Latino, season two winners The Lab, and this year's finalist Briar Nolet. They're going to be a part of this experience when everybody walks in the room with the DJ and performances are going on before Jennifer comes out. We've also integrated them into her main show. So, for the hip-hop set and for the opening we have The Lab. First of all, they're kids, and they are amazing! And she, at her age, is standing right alongside of them getting down.
ND: Here's the thing about the hip-hop set. The dancers have a hard time with how difficult the choreo is, and they're coming in and out, so they only have to do a part. Whereas she is on stage the entire time, so hats off to her.
PS: How does the process of selecting her dancers go?
TD: Half of our cast is from her Vegas residency that she has been loyal to, and they've been working with her for the past three years, and then we have half that are new. We didn't have a big audition. She was in New York filming so I brought them in through word of mouth, people we know, people that were recommended, and I would send her videos of these individuals doing some choreography for her to review and select.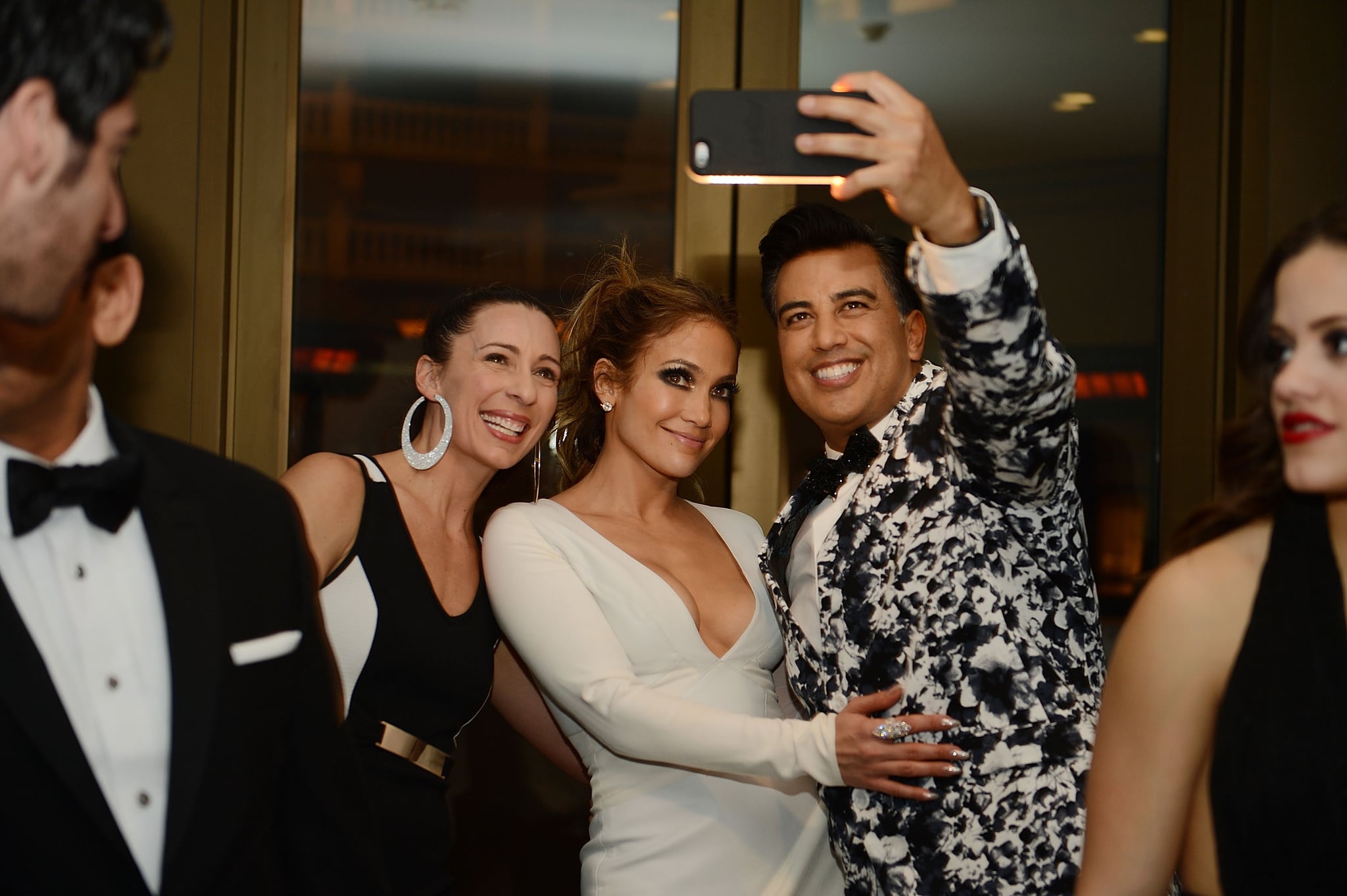 PS: What is the dance style that you enjoy the most?
TD: For me it would be hip-hop, but when I watch Jennifer perform her Latin set, it's so exciting to see that style of music and dance come together.
ND: I love all styles, but what I enjoy doing the most, to be honest, is choreographing fountains.
TD: My husband is obsessed with choreographing water fountains. But actually, like with dancers, it's all about timing.
ND: Exactly. Choreographing that, and light, are some special things that I actually really like. When we're doing lighting and music we're looking at it a little differently. We come at it as movement, as how you would see a big ensemble of dancers doing something.